It was no coincidence the grand opening for Sisler's Ice Cream Shop in downtown Princeton was held on Father's Day.
Tieg and Lucas Sisler opened up their family's shop in memory of their dad, Bill Jr., who always dreamed to have a ice cream shop to feature the family's many ice cream flavors made up the road in Ohio.
"He always wanted to open an ice cream shop somewhere in Princeton. He just never really had the chance or opportunity to get it done before he passed in 2011," Tieg said.
"He would be beyond proud of us for doing this by ourselves and wanting to put our history out there and be able to provide ice cream flavors to the community since that was what he always wanted to do."
Lucas said it was a great moment to open the ice cream shop and see their dad's dreams come true.
"There was a lot of excitement from the community when we announced that we were going to be doing this, and it was satisfying to watch it finally come to fruition," he said. "This was always something my dad wanted to attempt, but never did due to concerns about how successful it could actually be. It feels great being able to pull it off and receive all of this support and positive feedback from the community."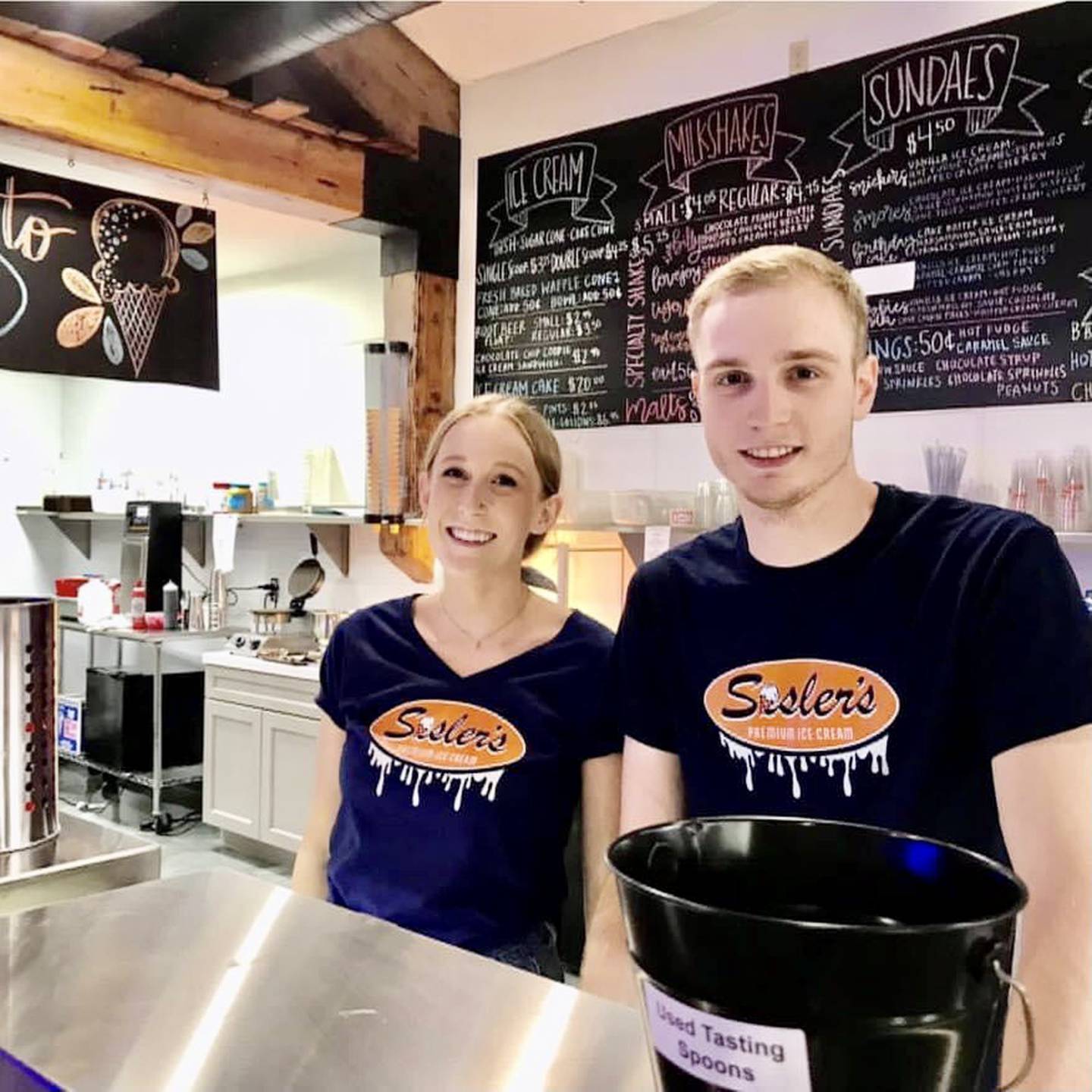 The Sislers were overwhelmed by business the first week the shop was open. A new delivery of ice cream from Ohio had to be shipped each day to restock the store.
"I could have never imagined this blowing up this much. We were definitely not prepared for the respond we got," Tieg said.
They have three employees, but are in need of more she said. The Sislers have employed their mom and grandmother to help out.
The Sislers carry 28 flavors for dipping, but have about 40 in all, which Tieg said they will rotate out to remain seasonal. She said the most popular flavor so far has been the "Ten Million," vanilla ice cream with a caramel swirl and chocolate rice crunch pieces.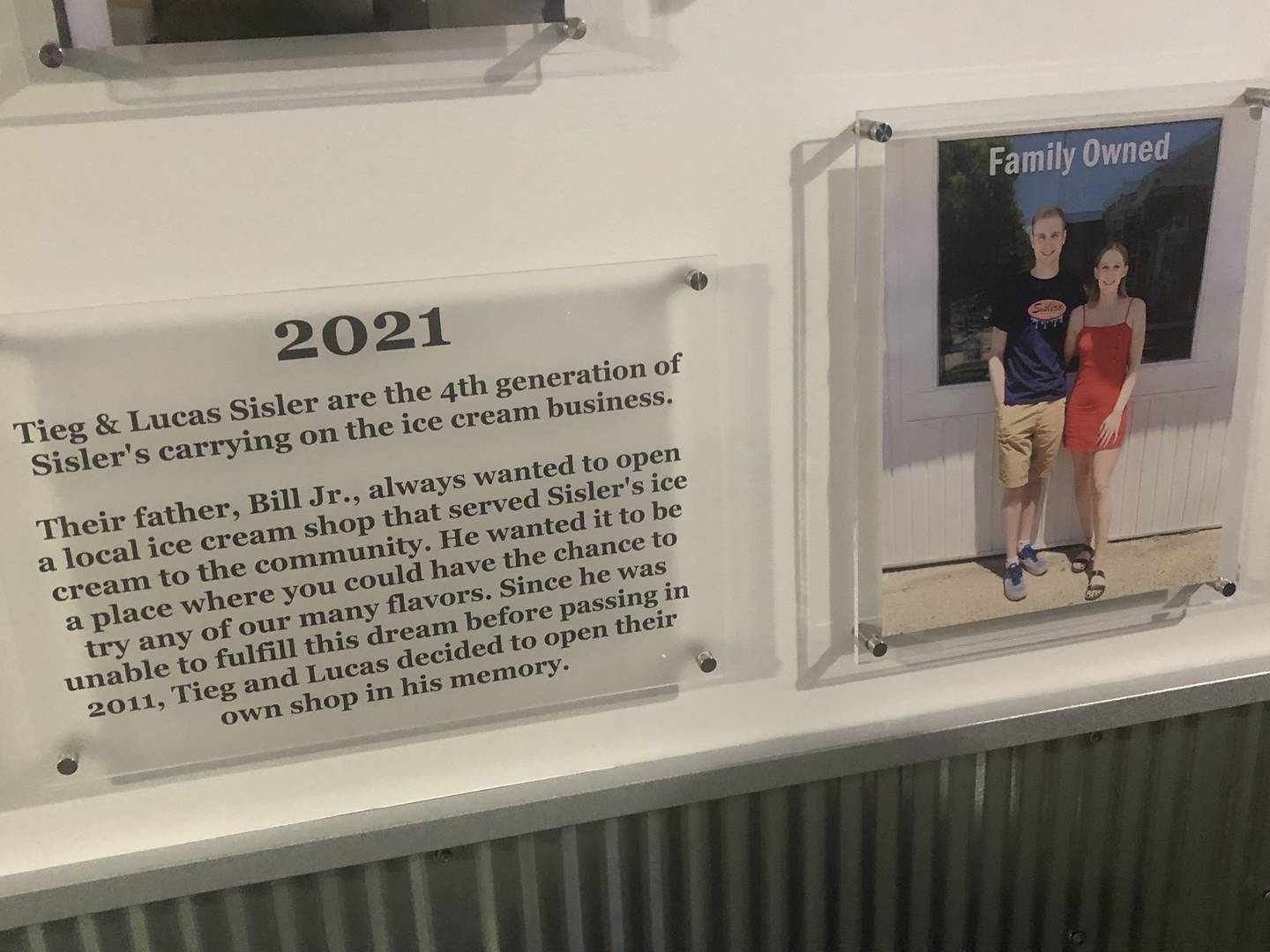 Tieg, 23, and Lucas, 22, are fourth-generation members of the family business, which their great-grandfather, George Sisler, opened in 1908. They follow in his footsteps along with their grandfather, Bill Sr., and their dad.
The Sislers have showcased their ice cream shop with a history wall with pictures and information inside the store to tell the family's story.
"I just wanted to have everyone be able to see how Sisler's started and how it got to where it is today," Tieg said.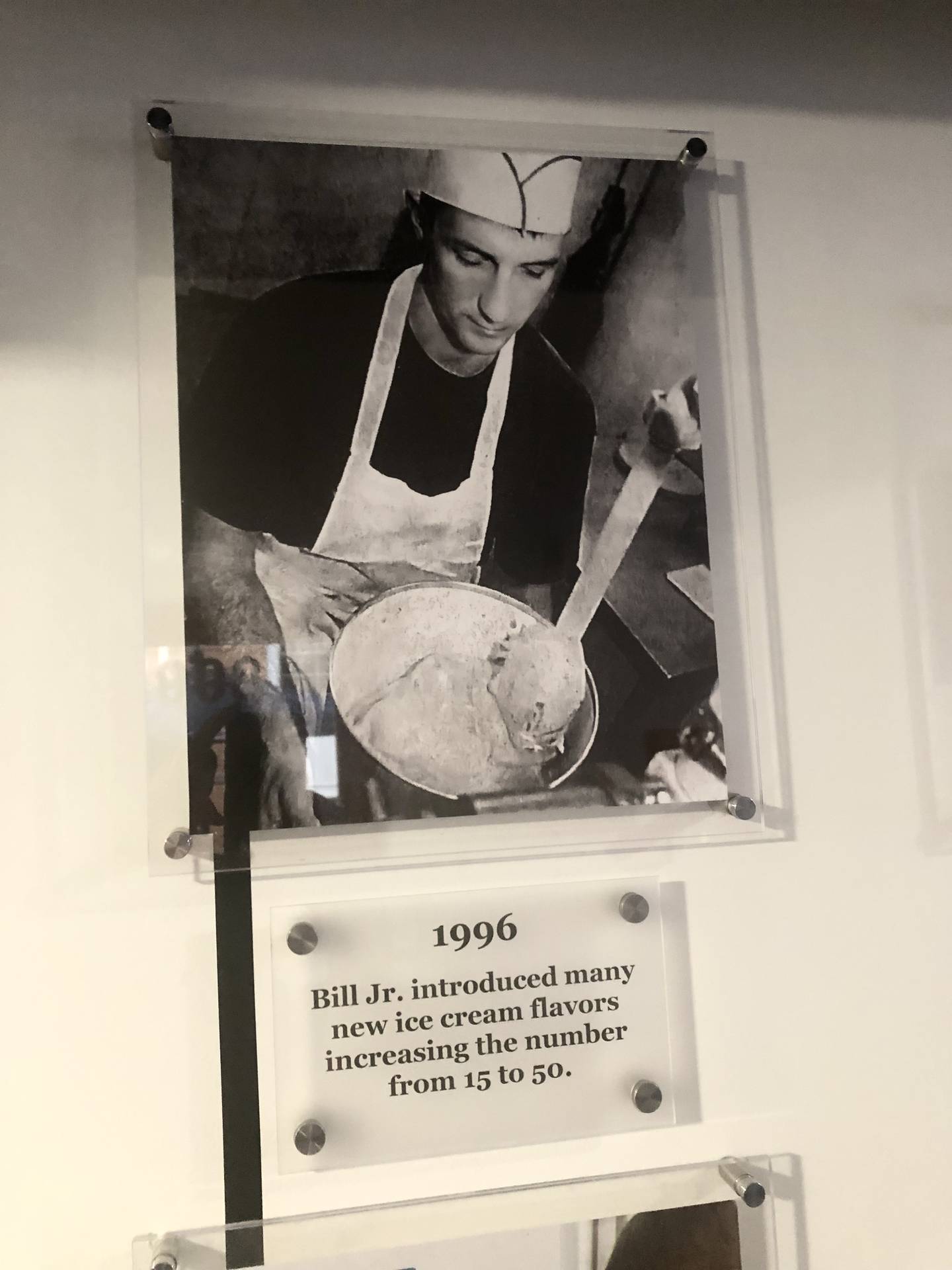 Bill Jr., who tragically died in a work related accident in 2011 at Sisler's Ice Cream in Ohio, began working for the family business as a teenager and became co-owner in 1994.
Sisler's Ice Cream Shop is open 11 a.m. to 9 p.m. Wednesday, Thursday and Sunday and from 11 a.m. to 10 p.m. on Friday and Saturday.