The Princeton Tigers are gearing up for a Three Rivers East championship and to make a deep postseason run.
They had all their engines fired up from the start of Tuesday's game at Prouty Gym with St. Bede.
The Class 2A No. 2-ranked Tigers scored the first 20 points of the game and built a 31-point halftime lead on the way to an 84-48 victory.
"It was definitely nice to get that start," Princeton senior guard Grady Thompson said. "Big lead early was super helpful for us. It was nice to get that because we usually start off slower."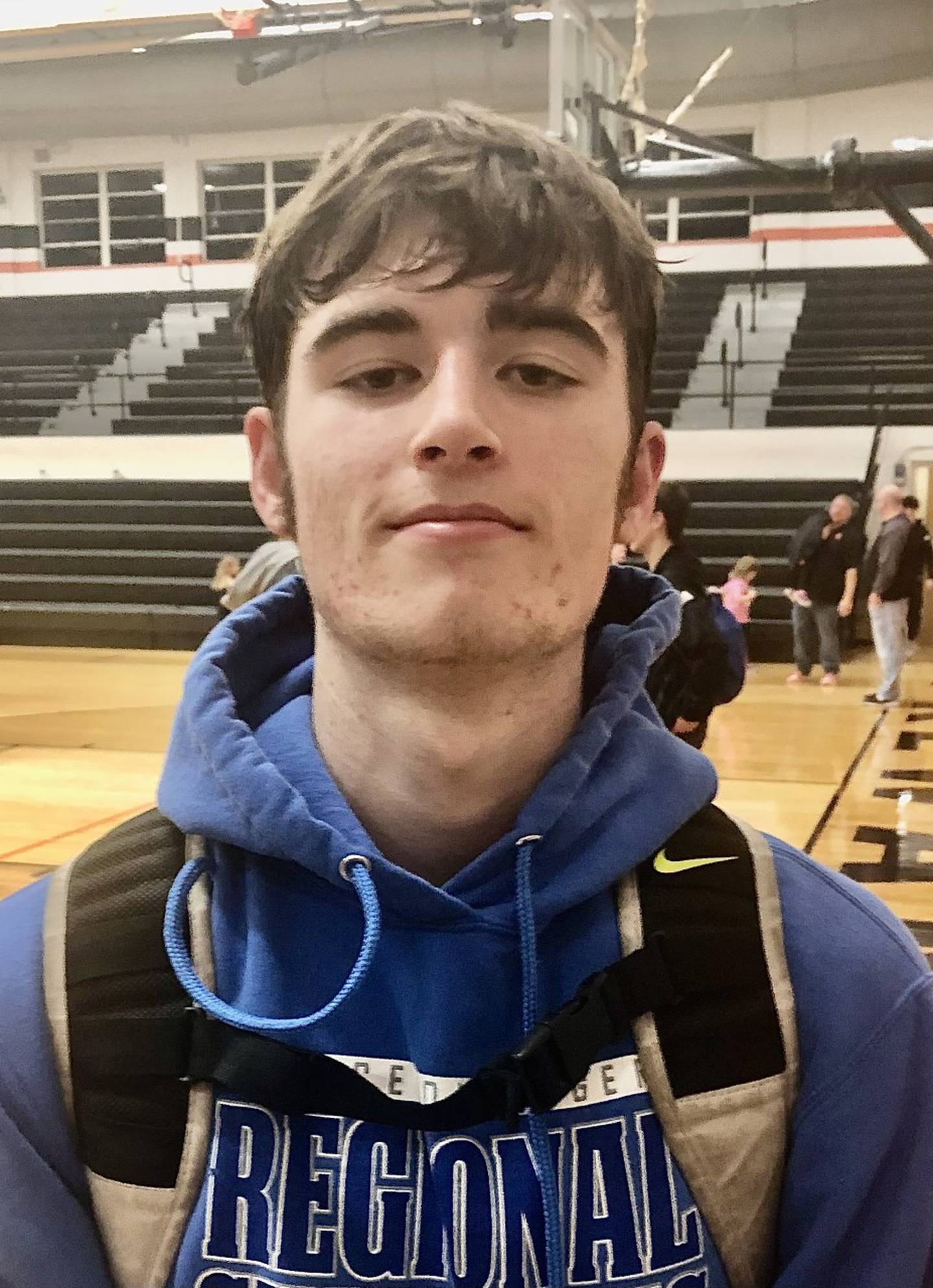 "I thought we played really well that first quarter. Played unselfish, played fast," Princeton coach Jason Smith said. "Thought our defense executed everything we wanted. We got to clean up some more things, but we'll talk about that in film tomorrow."
The Tigers improved to 27-1 and 11-0 atop the Three Rivers East heading into Friday's showdown with Newman (22-7, 10-1).
Senior forward Kolten Monroe led the charge out of the gates with back-to-back dunks to give the Tigers a quick 8-0 lead just a 1 1/2 minute into the game.
Sophomore forward Noah LaPorte followed with a dunk of his own as the Tigers track meet continued.
"We got on a roll, didn't we?" Smith said. "Our defense fueled our offense. Kolten had a couple dunks and Noah had one. Gets the crowd going, gets them buzzing. It's always exciting for everybody involved when they can do that and our kids love it, too."
Smith figures dunk them if you got them.
"The good outweighs the bad any day," he said. "We have a team that's athletic and this caliber to dunk the basketball, why not let them do it."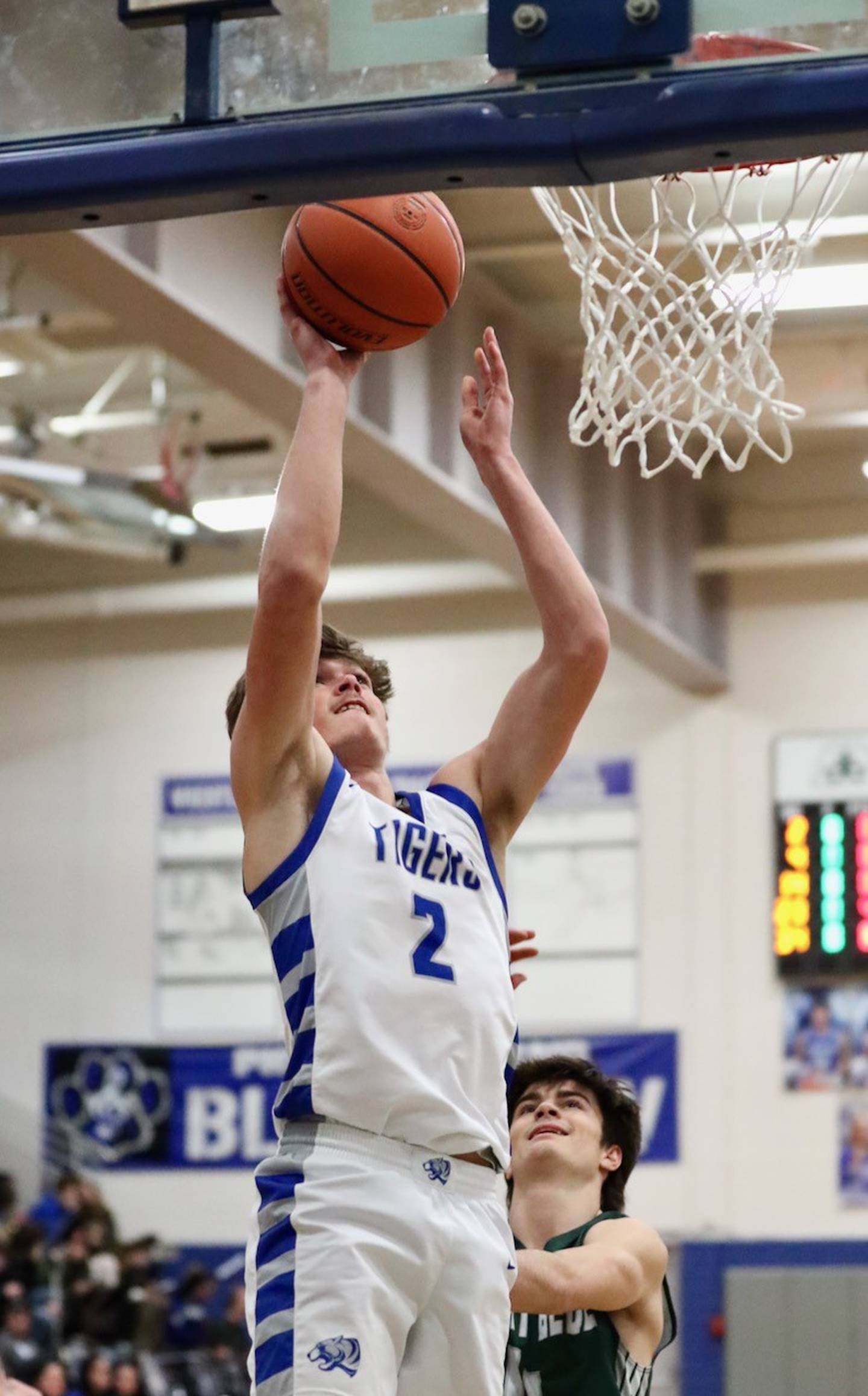 Teegan Davis poured in 10 first-quarter points, Monroe had nine points and LaPorte added eight as the Tigers raced to a 31-6 lead at quarter's end.
St. Bede coach Brian Hanson said the Tigers' fast start was just too much to overcome.
"They jumped out to 20-0 and you're just trying to fight back. It's too big of a hole. Way too big of a hole we dug," he said.
Monroe and LaPorte each added six more in the second quarter to lead the Tigers to a 51-20 halftime lead.
Thompson and Davis carried the torch in the third quarter, scoring 11 and eight points, respectively.
Davis finished with a game-high 20 points, Thompson had 17 while Monroe and LaPorte added 16 each.
Callan Hueneberg led the Bruins with 11 points and Isaiah Hart added 10.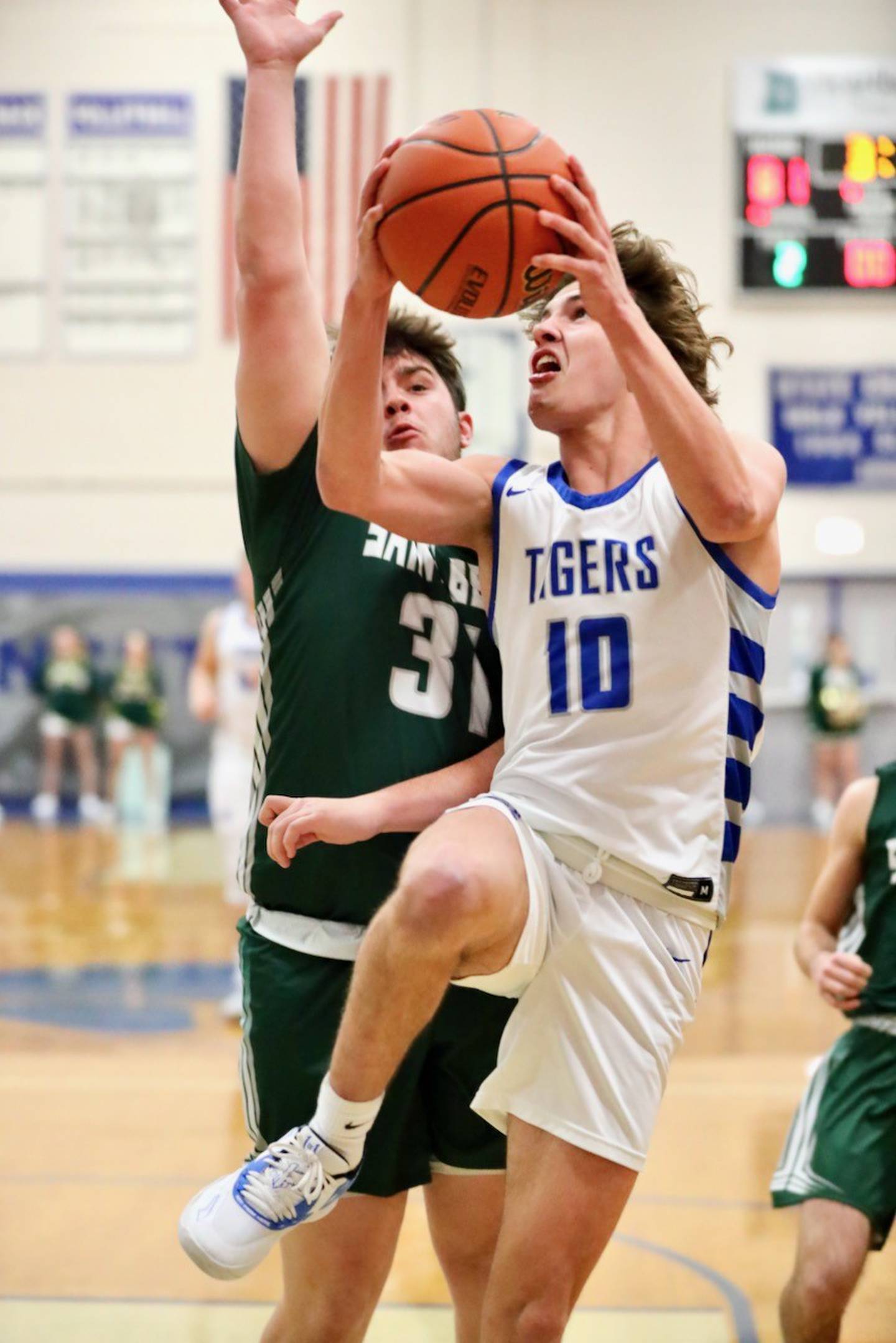 Hanson was pleased to see the Bruins make some "small wins" with a couple of 8-0 runs in the third quarter to force a Princeton timeout.
The Tigers have a big stretch of games coming up, ending the season against Newman at home Friday, facing formerly ranked Pleasant Plains (19-6) in the Riverton Shootout on Saturday before hosting Byron (17-8) in a makeup game in a Valentine's Day special on Tuesday, Feb. 14.
The first game with Newman on Friday will be for the TRAC East championship. With a win, the Comets (10-1) would force a tie with the Tigers, who won their first meeting at Newman, 65-50, on Jan. 13.
"We've got a test coming up, don't we?" Smith said. "We really got some tough opponents coming up, especially Newman. They'll be ready for us. They will be hungry. That's for the conference championship. If they beat us, they'll share it. So, it's a big game for us.
"We'll talk about that tomorrow and get ready for them Friday and just control what we can control. And if we do that, everything will be fine."
Notes: This was the last scheduled meeting between the Bureau County rivals with St. Bede departing the Three Rivers for the Tri-County Conference next year. Both teams do play at Hall's Colmone Classic. .... Princeton won the sophomore prelim, 64-51. Jordan Reinhardt poured in 33 points for the Kittens. Mason Ross had 18 points for the Cubs and Kaden Newman had 14 and Kaden Nauman added 11.