Name: Toni Newton.
School: Hall High School.
Date/place of birth: April 4, 2005, Princeton.
Hometown: Seatonville.
Family: Dad - Greg; Mom - Mary; Sisters - Hailey, Rylee. Pet - Paisley.
Sports/activities: Basketball, track and field.
Nickname(s): Tone Dawg.
Favorite sport and why: Track and field (shot put). It is a self-competitive sport, so it challenges me to keep doing better.
Favorite food and where to get it: Pollo & Shrimp El Patron from El Patron in Rock Island.
Likes: The color blue, 90′s movies, working out, mowing the grass, naps, word searches, burritos, cuddling with my cat Paisley, scrapping with my dad and Uncle Bubba, riding roller coasters with my older sister, playing solitary, playing with my little cousins & other kids, hanging out with my friends & family.
Dislikes: Snakes, spiders, creepy dolls, waking up early, pineapple, fake people, meatloaf.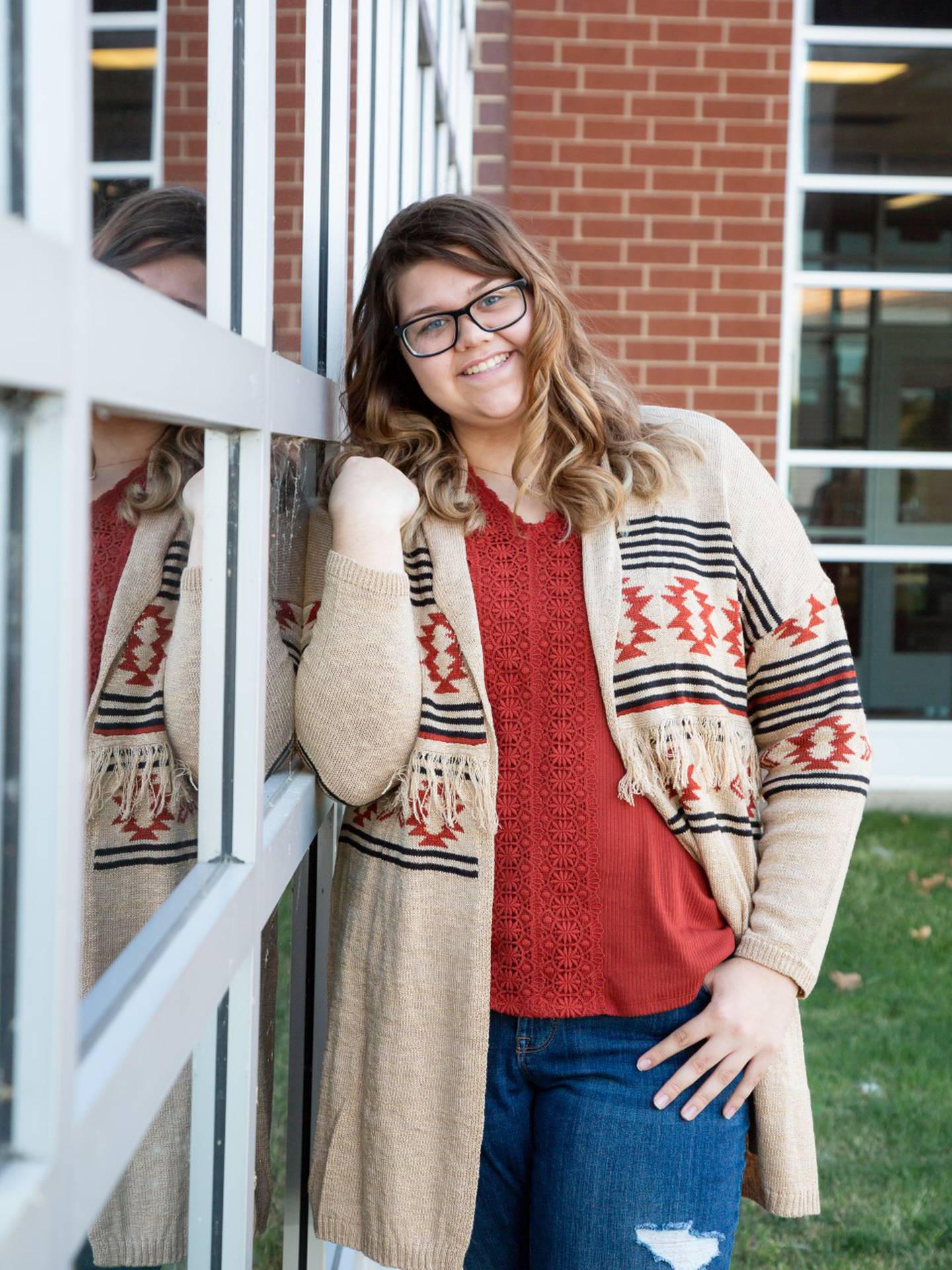 Person with the greatest influence on my athletic career and why: My dad, because he has played sports in high school and understands the stress, I feel trying to help my team win he always motivate me to do my best & my mom for being there when I need a boost she is always a great cheerleader for me & also a shoulder to cry on when I think I have failed.
Person(s) with the greatest influence in my life and why: My whole family. They are all very supportive, they listen and give me advice when I need it. They have always supported me in all my decisions and help guide me through this crazy world.
Who's your dream celebrity prom date: Percy White or the young Jon Travolta from Grease.
Name three historic figures you'd like to meet and why: (1) Michael Jordan - he broke boundaries, when he was told "no" he proved them all wrong, he was a great team leader & always saw the best in people. (2) Soda Pop Curtis from the movie Outsiders - he was a really good actor in the movie; he also shows others that you don't need alcohol to have fun. (3) The whole cast of movie Coneheads, because I watched this movie when I was younger with my dad and love it still to this day.
If stranded on a deserted island, I would have my: I would have my "OG" water bottle.
The last song I listened to: "Rumble by Ohana Bam."
People would be surprised to know: I stay home to watch Law n' Order SVU.
When I need luck for a big game, I: like to get a pep talk by coach Dana Jauch, she always has a way to boosting me up for the games.
The funniest person I've ever met and why?: My Uncle Eric, he always happy to see me, he is super funny and has something witty to say to make me laugh and smile.
What they'll say about me at school after I graduate: See-ya! I think they would say, "Sad to see her go.... she always had a smile on her face, cared about others, and always wanted people around her to be happy & smiling."
Most embarrassing moment: I would say my family loves to try to embarrass me a lot, but when I was a freshman on the first day at a new school, I was walking up the stairs to class and I tripped and dropped everything I was holding my papers and books went everywhere.
Most unforgettable moment: My junior year basketball game against Bureau Valley we were down by 2 points, I made my 2 free throws to tie the game with only seconds in the 4th period.
Ultimate sports fantasy: I would love to shoot hoops and hang out with my sport idols - Michael Jordan, the late Kobe Bryant & Shaq.
What I would like to do in life: I would love to work with children in the hospital as a pediatric nurse. I want to be someone they can rely on while being in an uncomfortable environment while working to improve their health, support them & their families, and teach them things while they are going through a tough time in the hospital.
Three words that best describe myself: Extremely loving, all legs, reliable.