Name: Alex Jagers
School: Princeton High School
Date/place of birth: April 9, 2004/Princeton
Hometown: Princeton
Family: Dad - Tom, Mom - Gail, Brothers - Eric & Ryan
Sports/activities: Soccer, Baseball, Choir, Star Spangled Singers, FFA, Student Council, Fellowship of Christian Athletes, Sportsman Club, Interact Club, Frisbee Golf Club, Young Life, 4-H, Piano, and St. Louis Church Youth Group. I played basketball my freshman and sophomore years, and I played Golf my junior year.
Nickname(s): Jags, Tic Tac.
Favorite sport and why: Soccer - because it takes great teamwork to succeed.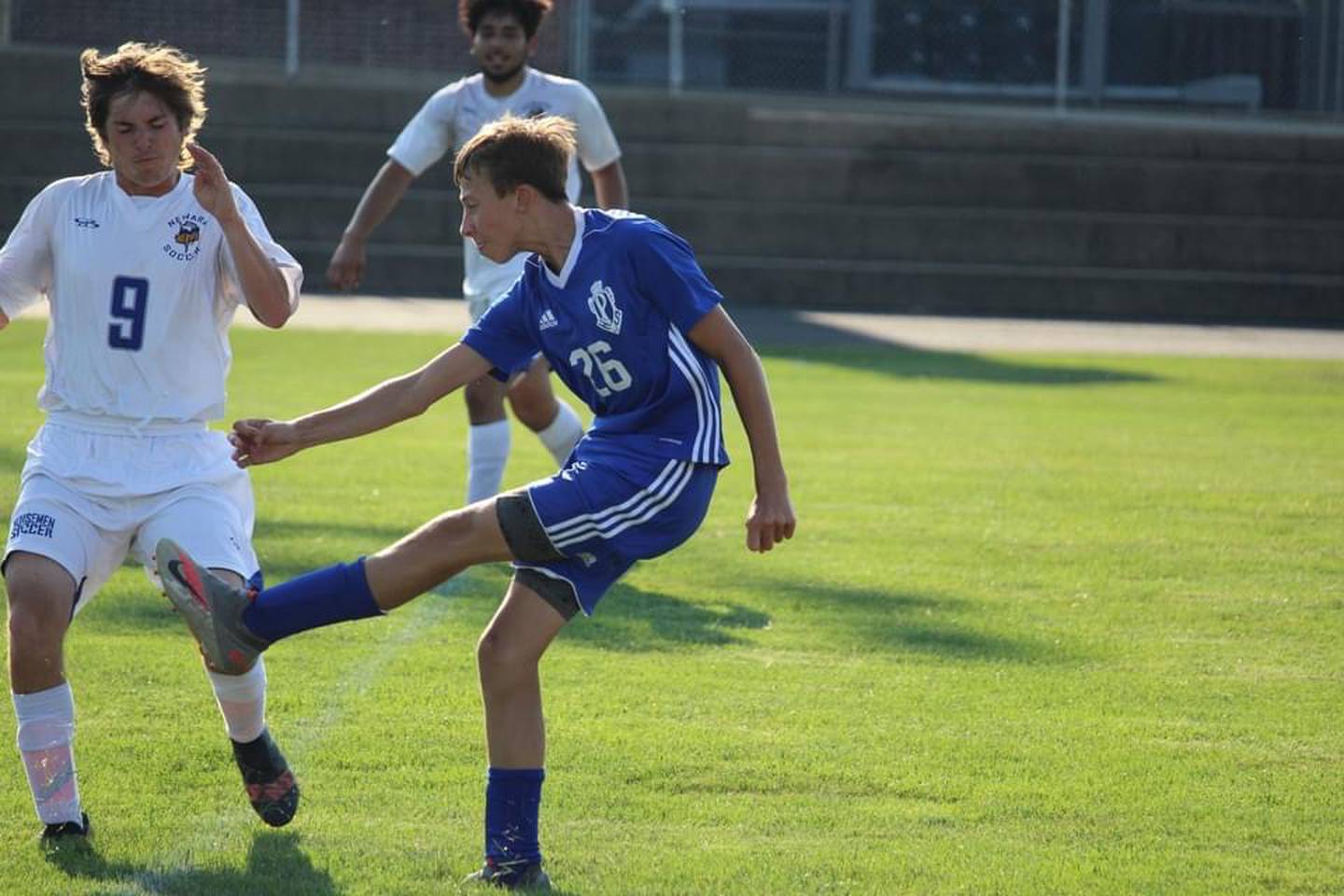 Favorite food and where to get it: Chicken Strips from Dairy Queen.
Likes: Farming, fishing, frisbee golf, flying my drone, driving my truck and Grom, hanging out with friends and family.
Dislikes: Vegetables, red lights, crooked boards, cigar smoke, and tight parking spaces.
Person with the greatest influence on my athletic career and why: My Dad - He taught me a lot about sports, how to play, how to build skills, and how to show good sportsmanship
Person with the greatest influence in my life and why: My Grandpa - He was a self taught man. He taught me a lot - how to fish, how to fix things, how to be a good person. He just passed away and I miss him greatly.
Who's your dream celebrity prom date: NASCAR driver Hailie Deegan.
Name three historical figures you'd like to meet and why:
1 - John Deere - I enjoy farming and admire how he helped revolutionize the industry
2 - Elon Musk - He is very successful and always looking to the future
3 - Abraham Lincoln - I have a lot of respect for him and how he led our country during the Civil War
If stranded on a deserted island, I would have my: Pocketknife
The last song I listened to: "Good to Me" by Florida Georgia Line.
People would be surprised to know: I have never missed a day of school since Preschool.
I stay home to watch: "Gold Rush."
When I need luck for a big game, I: Pray.
The funniest person I've ever met (why?): My younger brother Ryan - he knows how to make me laugh and is always doing or saying goofy things.
What they'll say about me at school after I graduate: He was little, but he had a big heart.
Most embarrassing moment: When I went to kick the ball during a soccer game and totally missed it and fell down.
Most unforgettable moment: Beating Alleman in soccer this year
Ultimate sports fantasy: Watching the PHS football team win State.
What I would like to do in life: Continue the operations of the family farm and establish a legacy like my Grandpa.
Three words that best describe myself: Hard-working, dependable, fun-size.