The Princeton Logan cross country program is off to a running start in its first year.
Logan is sending four runners to compete in the IESA Class 2A state finals at Maxwell Park in Normal on Saturday, Oct. 16. State-bound Lions are eighth-grader Augustus Swanson, seventh-graders Tyler VandeVenter and Ruby Acker and sixth-grader Jocelyn Strouss.
The Logan boys finished sixth out of 14 teams at Saturday's Winnebago Sectional. Top finishers for the Lions were Swanson (4th), VandeVenter (8th), Jack Neff (12th), Jackson Drozda (57th), Allister Swanson (65th) and Lincoln Frost (68th).
The Logan girls placed fifth out of 14 teams, led by Ruby (8th), Strouss (8th), Payton Frueh (26th), Avery Waca (32nd), Alexandra Waca (50th), Piper Hansen (53rd) and Jadeyn Klingenberg (62nd).
Logan coach Zach Clark said his team met expectations this year with having multiple athletes make it to state. The goal is to come back from state with medals.
"I told parents and athletes at the start of the year that I wanted to become a statewide powerhouse for cross country like we are doing for the Logan track and field program," Clark said. "At sectionals, we had our boys place sixth and the girls place fifth out of 14 teams. I want to continue to get to a point where we are consistently sending both boys and girls teams to state.
"Having the students push themselves throughout the year and continue to beat personal records is great to watch. To be able to watch them grow as individuals and as a team has really brought a family-type atmosphere to the program."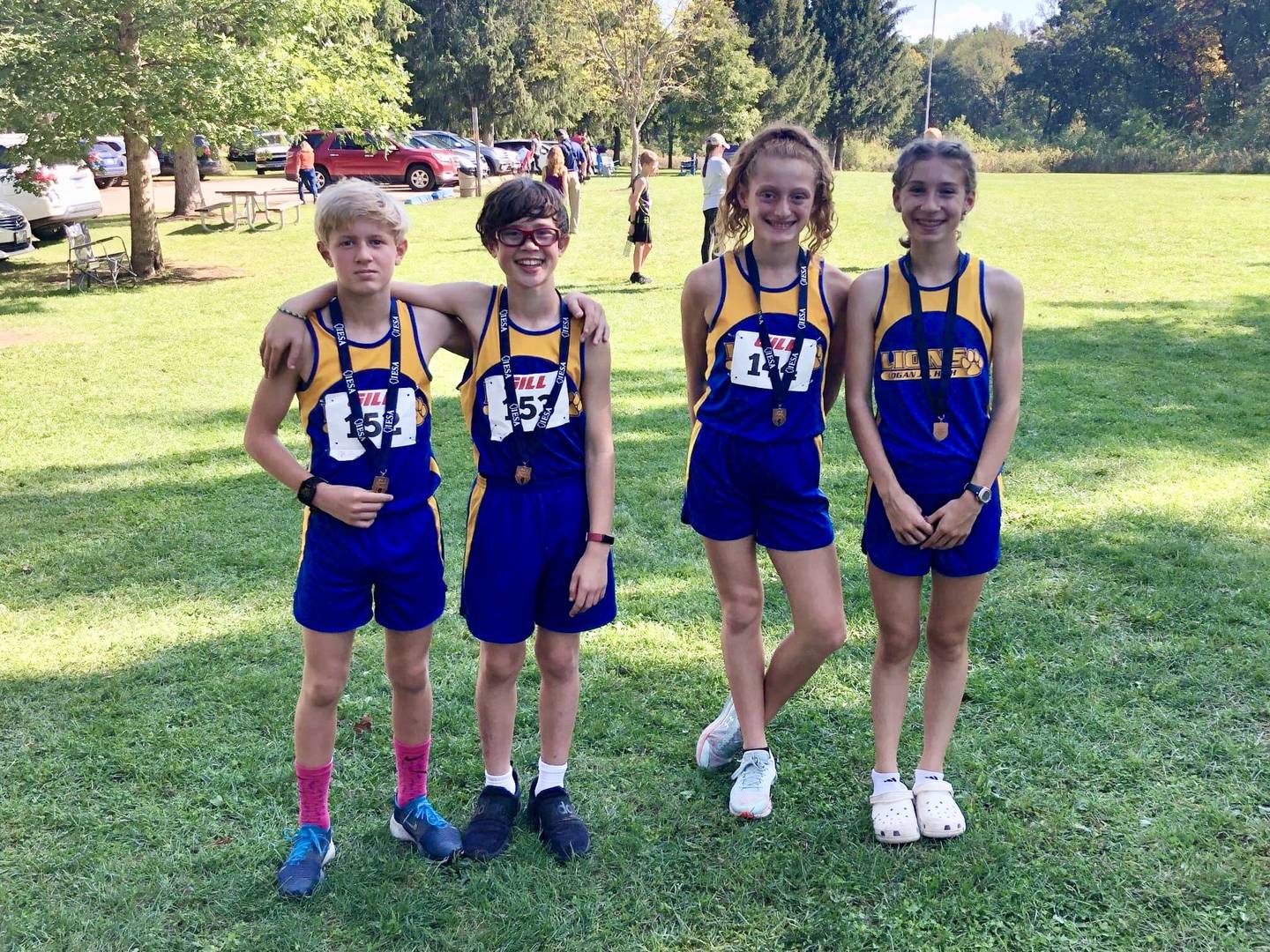 Logan had 18 members from grades 6-8 in its first year.
There were nine sectionals in Class 2A held across the state and the top three teams, plus the top eight individuals not on one of the top three teams, advanced to the state meet.
A total of 1,406 runners from 307 different schools will compete in the six races at state Saturday on the two-mile course at Maxwell Park. The schedule of races will be: Class 2A Girls at 9:30 a.m.; Class 2A Boys at 10:15 a.m.; Class 3A Girls at 11:00 a.m.; Class 3A Boys at 11:45 a.m.; Class 1A Girls at 12:30 p.m.; Class 1A Boys at 1:15 p.m.
This is the 42nd year for the boys cross country state series and the 41st year for the girls state series and the ninth year of the three class state series. There were 411 schools that entered the 2021 IESA state series.