They will forever be known as the Famous Five.
Joe Ruklick, Lew Flinn, Dick Hult, Gary Mulally and Forrie Finn.
They teamed up under coach Don Sheffer to form the Camelot of Princeton High School basketball about 70 years ago.
As juniors, they took part in the first IHSA State basketball appearance by any Bureau County team in 1953-54.
The Famous Five all played prominent roles as seniors as the Tigers made their way back to State in 1954-55, this time to the medal stand with a fourth-place finish in the one-class system.
They were adored by the whole community and all Tigers fans, who gave the team a resounding sendoff to state and followed them to Champaign by caravan.
The South Gym at PHS, where the Tigers played their games before Prouty Gym was built, was literally packed to the rafters with fans filling the balconies and overflowing on the steps.
It was the hottest ticket in town.
John Smith of Princeton, who was a sophomore player for PHS in 1954-55, said there was nothing quite like the Famous Five.
"All the places they played were filled up to watch Joe and those guys. They were just a complete team," Smith said. "When you have a 6-8 kid (Ruklick), who was an All-American, that helps. They were just a marvelous team to play before them, but to also watch them play.
"I'd say they are the best team to ever play at PHS."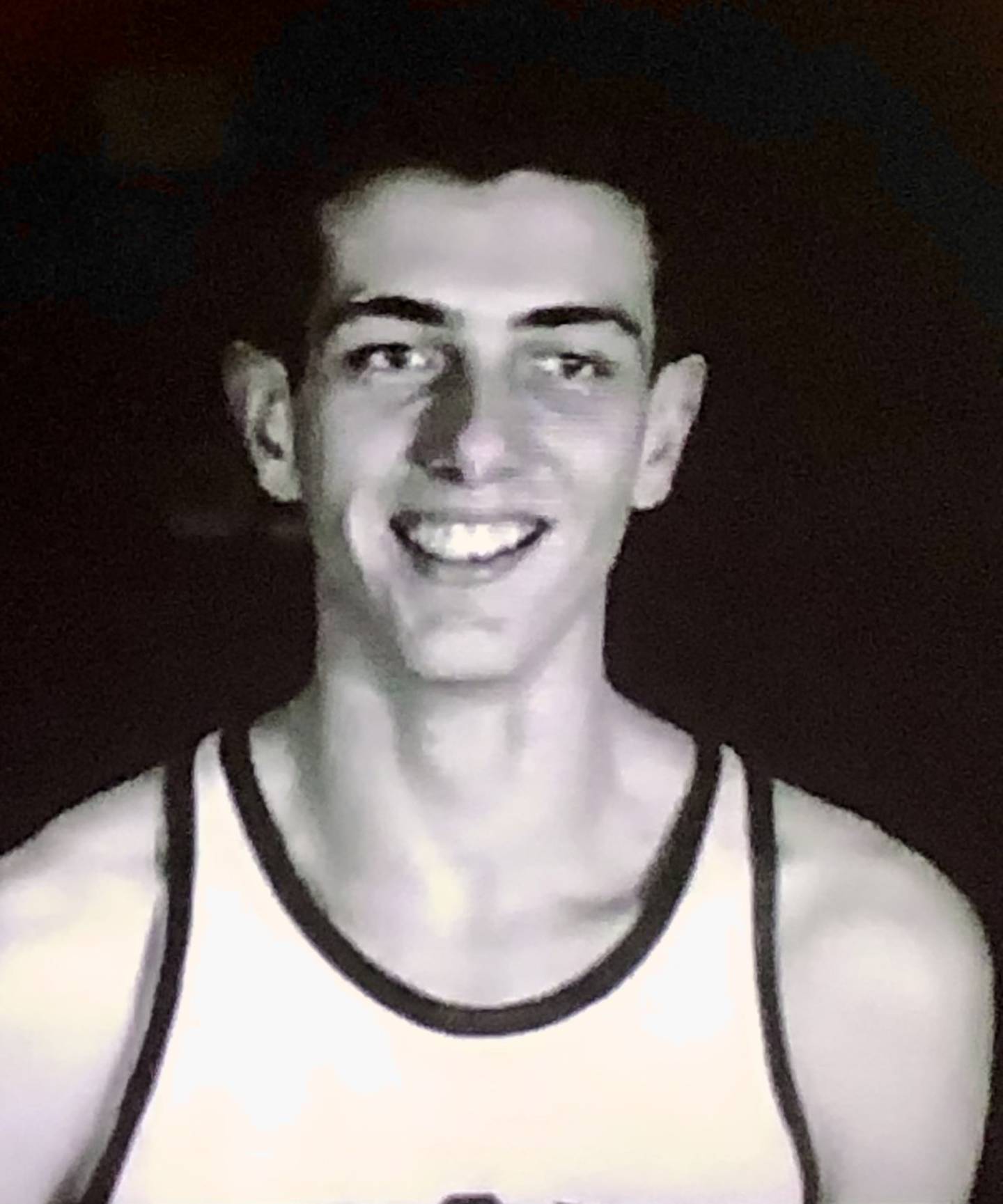 The Tigers got past Moline and Shawneetown in their first two games at state, then in a Sweet 16, one-class format, before falling to Elgin 71-66 in the semifinals. Had the Tigers, who lost to Pinckneyville, 58-53 in the third-place game, got past Elgin, Smith believes they would have defeated Rockford West, for the state championship.
Sadly, we have lost the last member of the Famous Five, Forrie Finn, who passed away last week. He was 86 years old.
"It's amazing the Famous Five are all gone," Smith said. "Forrie was the best defensive player. He did not score a lot, but he did his share of defense and defending the best player."
Shelly [Finn] Barnett of Princeton said her uncle Forrie was still famous when he came home over the years.
"When he came to Princeton he was like a local hero, so many would come up to him when we would be out," she said. "We always heard stories about Joe [Ruklick] of course. It was just always fun listening in."
Forrie was always gracious to talk to over the years, thanking me every time for writing about his team, saying, "We all appreciate it." Both the 1953-54 and 1954-55 Tigers teams were part of the inaugural class inducted into our Bureau County Sports Hall of Fame in 1995.
When I spoke to Forrie following the death of teammate Lew Flinn in 2021, he said he got a call from Lew's wife, Doreen, telling him, "You are the last one." He knew what she meant.
Now they are all gone, but their memories will live on in their families and those fans fortunate enough to have watched them play. There never will be another era of Tigers basketball like the Famous Five again.
Kevin Hieronymus has been the BCR Sports Editor since 1986. Contact him at khieronymus@shawmedia.com