Looking for a way to help this holiday season? Consider donating to the Illinois Valley Toy Run. Though the drive-in auto show was Sunday in Princeton, organizers still are accepting toys for needy kids.
And the need is expected to be high this Christmas.
Scott Bickett, of rural Princeton, is one of the organizers of the 17th annual Toy Run, which outgrew three venues before filling Soldiers and Sailors Park in downtown Princeton. Bickett said he was delighted with Sunday's early turnout — "This is probably going to be our biggest show ever" — but was especially grateful for the rapidly-mounting pile of toys brought to assist families.
"Four years ago it wasn't quite so bad, but we're hearing there are people who haven't been working or they've working a lot less," he said. "They're not going to have hardly anything under the tree for their families, and this is a way of helping them out."
Homeless shelters and food pantries reported a worrisome increase in appeals for shelter and food across Starved Rock Country, a trend that some advocates correctly predicted after the novel coronavirus wreaked havoc on the local jobs market.
The demand for donated toys also is climbing, which spurred local gear-heads into action. While the toys were ticketed mostly for the Red Cross and the Christmas for Kids Foundation, proceeds also were being raised to provide Thanksgiving dinners for families in La Salle, Bureau, Putnam and Marshall counties.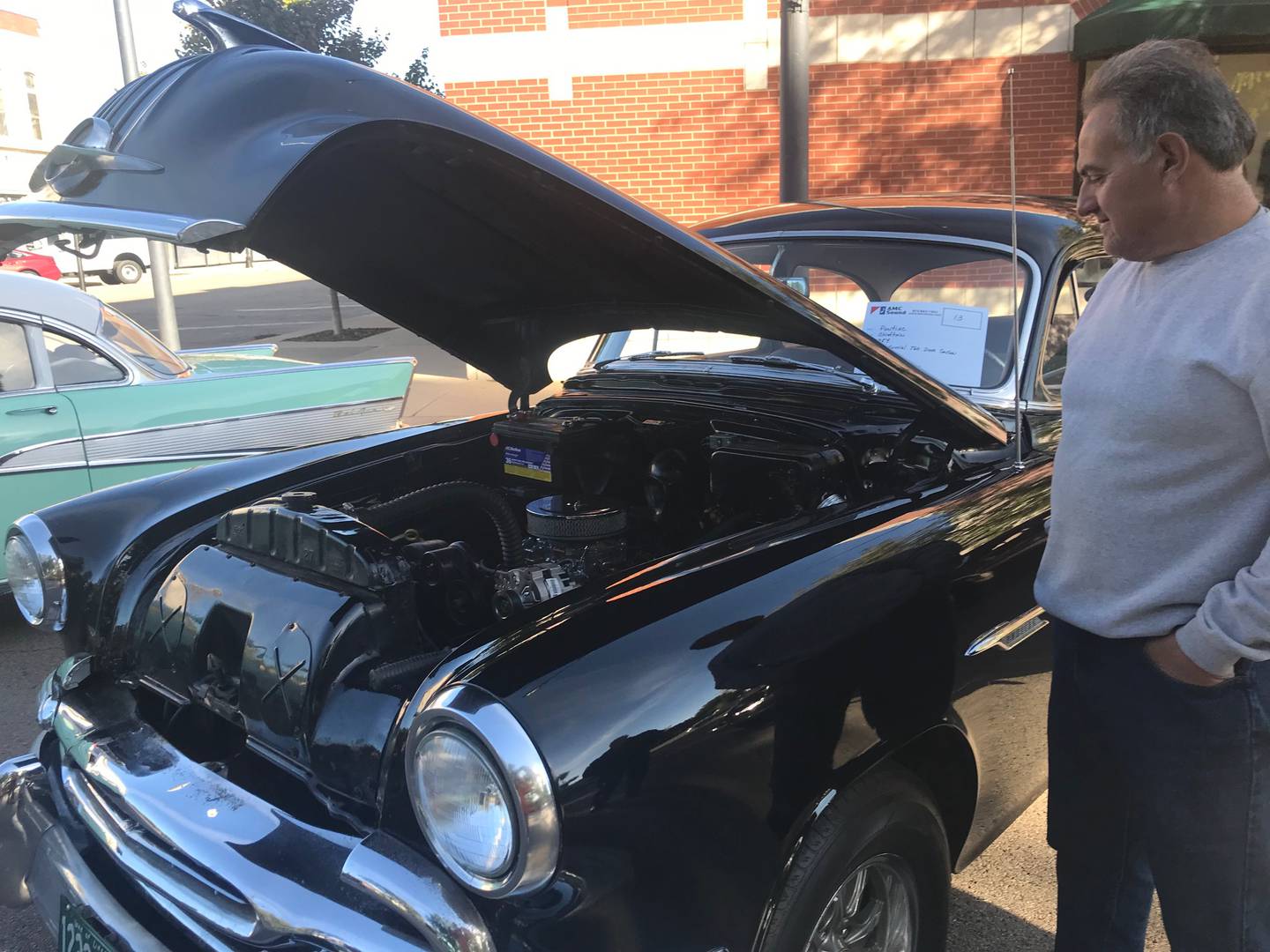 The chance to give while also catching a glimpse of the world's best-ever cars proved irresistible to Chuck Reynolds of Peru.
"That's the main purpose is to help the kids," Reynolds said. "When you help somebody out you feel good about it."
Kendra King of Peru and son Bryce Booker helped collect donated toys that, by mid-morning Sunday, had already filled the bottom of a 6-foot Christmas tree.
"We want to get as many toys to kids as possible," King said. "It's going to be hard to hard enough with everything stuck on the ships.
With the holidays fast-approaching – and the number of balmy days dwindling – cars roared in from across Illinois and three neighboring states. Besides the chance to enjoy the show and help the needy, a 50-50 raffle was held to fund a scholarship for the automotive class at La Salle-Peru Township High School.
Aaron Gonzalez of Mazon was one of the first to roll in to Soldiers and Sailors Park behind the wheel of a longed-for 1954 Pontiac Chieftain.
"I'd been searching high and low," Gonzalez said. "I finally found one."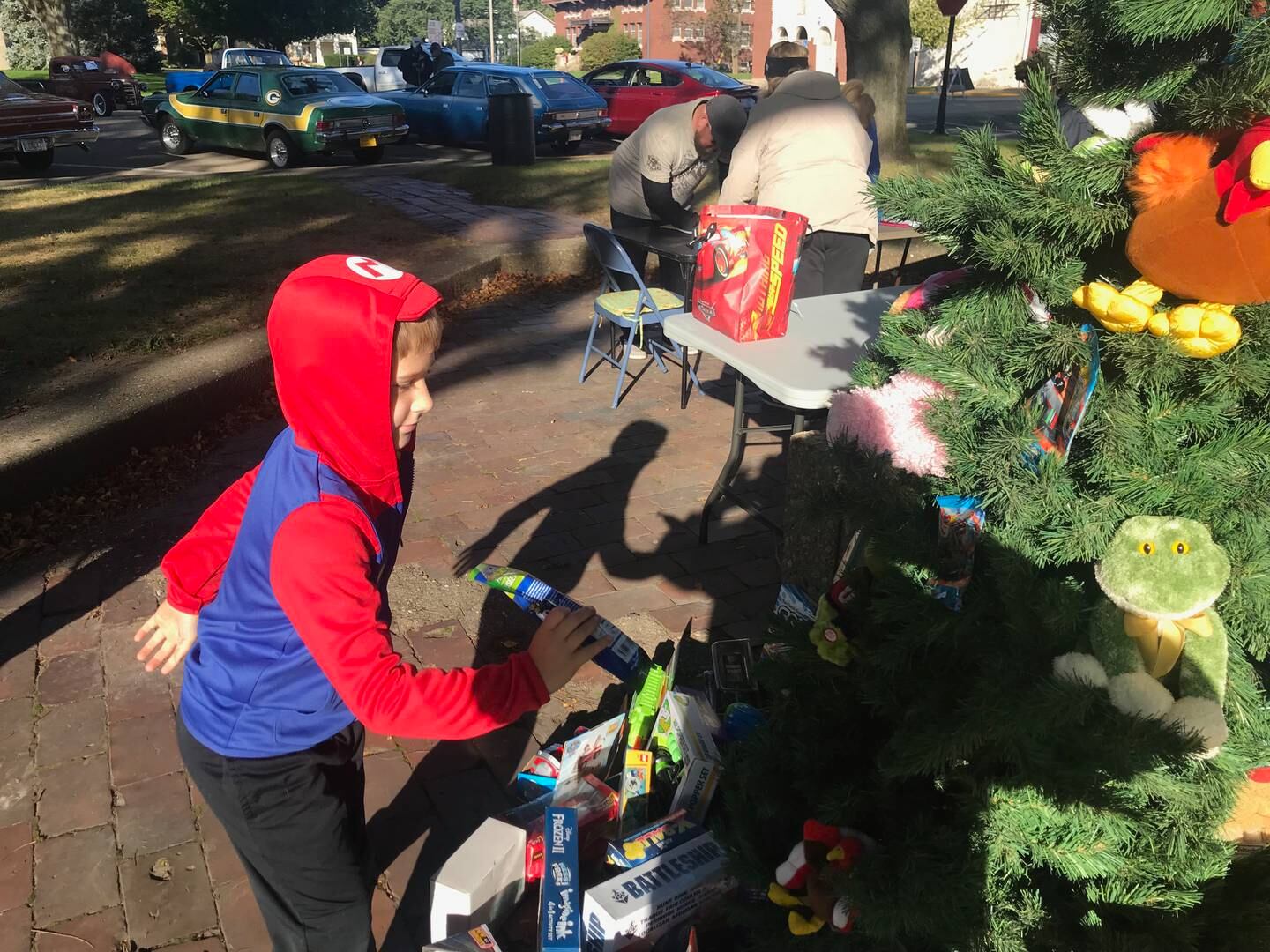 What really made his Gonzalez's day was being able to lend a giving hand while also flashing the chrome. The Toy Run had "a good set-up" where he and other classic car enthusiasts could provide Christmas presents and holiday meals.
A few feet away, Ray Clausen of Ottawa greeted a few onlookers who came to admire his aqua-colored 1957 Bel-Air. Clausen said he, too, couldn't pass up the opportunity to hit the road on a crisp fall day while also supporting the less fortunate.
"When it's for the kids, why not?" Clausen said.
And it's not too late to give. Bickett said he or another volunteer will gladly collect donated toys. Calling 815-875-1901 or 815-883-1901 to arrange pickup.