Robert Tonyan always believed he would play for the Chicago Bears. The former high school quarterback didn't always know it would be as a tight end, but he was certain he would one day suit up in orange and blue.
That day is coming.
The 28-year-old McHenry native signed a one-year contract with the Bears on Thursday. Pretty soon, Tonyan can hang a signed Tonyan jersey beside the signed Brian Urlacher jersey in his basement. That Urlacher jersey has stayed up there on the wall, even after six years with the rival Green Bay Packers.
"In my brain, I was playing for the Bears my whole life," Tonyan said Friday on a video call from Halas Hall in Lake Forest. "I'm just super pumped to be here."
The 6-foot-5, 240-pound tight end has appeared in 68 career NFL games, all with the Packers. He has caught 137 passes for 1,437 yards and 17 touchdowns.
Tonyan's path to the NFL took some twists and turns – including multiple position changes. Along the way, he kept one goal in mind.
"My dream has always just been to play in the NFL," Tonyan said. "I had no idea where I was going to be, how I was going to get there, whatever. I just knew I was going to be in the NFL."
Tonyan was a two-sport standout at McHenry, where he played quarterback in football and forward on the basketball team. He was selected as the 2012 Northwest Herald Boys Basketball Player of the Year.
He was recruited as a quarterback to FCS Division I Indiana State, but switched to wide receiver as a sophomore and thrived at that position.
[ Packers TE Robert Tonyan, family 'always thought that he would get a chance' in NFL ]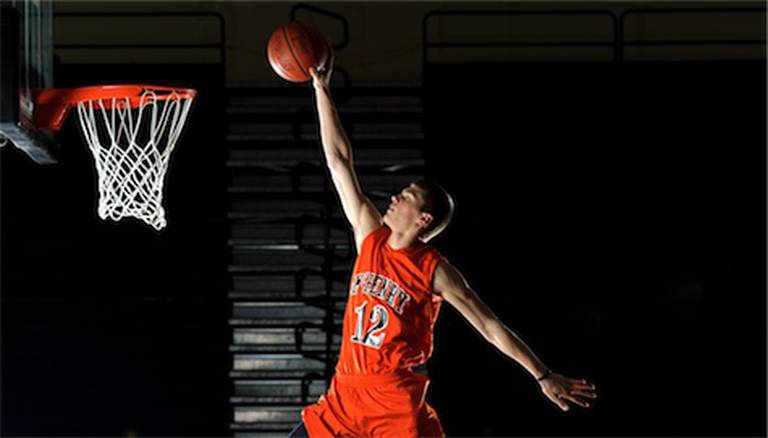 Coming out of Indiana State in 2017, Tonyan converted to tight end. He signed as an undrafted rookie with the Detroit Lions, but didn't make the team or the practice squad coming out of training camp. He wound up signing with the Green Bay Packers' practice squad later that season and found a new home in Green Bay.
Tonyan turned out to be in the right place at the right time. He learned from veteran tight ends Jimmy Graham and Marcedes Lewis during his early years with the Packers. Graham left for the Bears in 2020 and that's when Tonyan had his breakout season.
He grabbed 11 touchdown passes in 2020 and was not charged with one dropped pass. Tonyan's catch percentage (88.1%) ranked third in the NFL for the regular season, behind teammate Jamaal Williams (a running back at 88.6%) and Buffalo wide receiver Isaiah McKenzie (88.2%). Tonyan missed half of the 2021 season with a torn ACL, but has otherwise remained a key part of the Packers' offense.
He became a favorite target for Packers' quarterback Aaron Rodgers. At the time, Tonyan worked with Packers passing game coordinator Luke Getsy – who now runs the Bears' offense for head coach Matt Eberflus.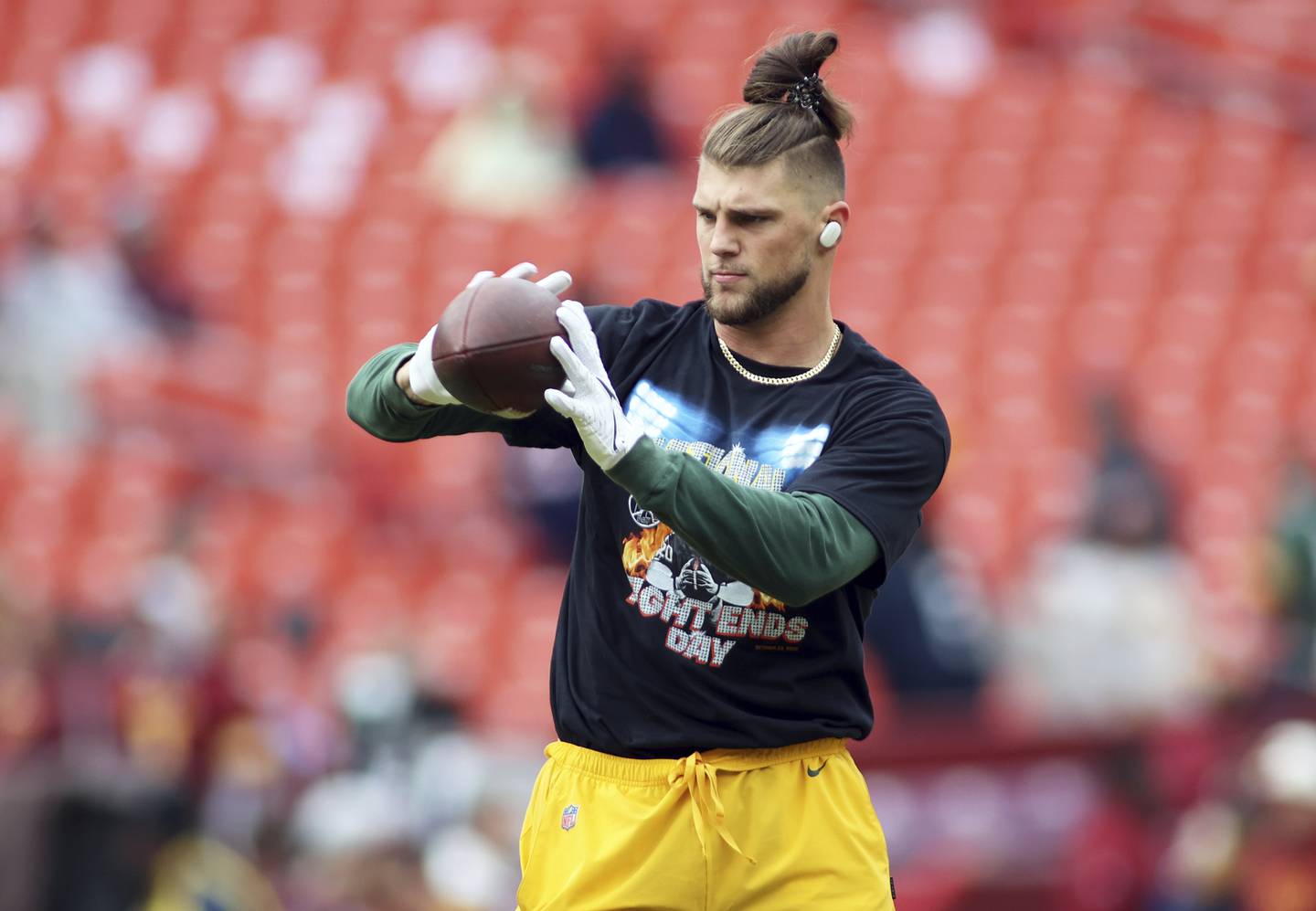 Tonyan spent most of Thursday morning catching up with Getsy, discussing what they want this offense to look like. Tonyan should be the second option at tight end behind Cole Kmet, another suburban native from Lake Barrington.
"I like the way [the offense is] going," Tonyan said. "Big fan of [Justin Fields]. Moving forward in that aspect, I just knew that this was the spot for me."
The Bears will have a distinct local flavor. Kmet, Tonyan, linebacker Jack Sanborn (Lake Zurich) and new linebacker T.J. Edwards (Lake Villa) all grew up rooting for the team. It has been an undercurrent to this free agency period.
The Bears have not only brought in top-end talent like linebacker Tremaine Edmunds and receiver DJ Moore, but general manager Ryan Poles has also brought along several local players who care deeply about the organization and the Chicago-area community.
"Family and friends are definitely super hyped that I'm back and playing for this side of the rivalry, that's for sure," Tonyan said.