Nestled in the heart of historic downtown Ottawa, CatsEye Wine Bar perfectly pairs an unstuffy urban-vintage atmosphere with a carefully curated selection of wines and craft cocktails, creating one of the most unique night-life experiences Starved Rock Country has to offer. Hot off their wins for "Best Wine" and "Best Cocktails" in the 2022 Starved Rock Country's Finest awards, we take a look inside this innovative fan-favorite bar that straddles the line between relaxed local hangout and upscale date-night destination.
CatsEye Wine Bar, the passion project of Francie and Mike Skoflanc, first opened its doors to the public in 2018. Starting out with an expansive wine list and a curated selection of craft beer and spirits, CatsEye quickly became a local favorite drinking destination for tourists and locals alike. These formative years for the bar coincided with a big change in the night-life industry: the rise of craft cocktails.
Craft cocktails have become a global sensation. From Michelin-starred establishments to neighborhood watering holes, bartenders are getting more creative with their drinks, and patrons are beginning to further appreciate the art of cocktail making.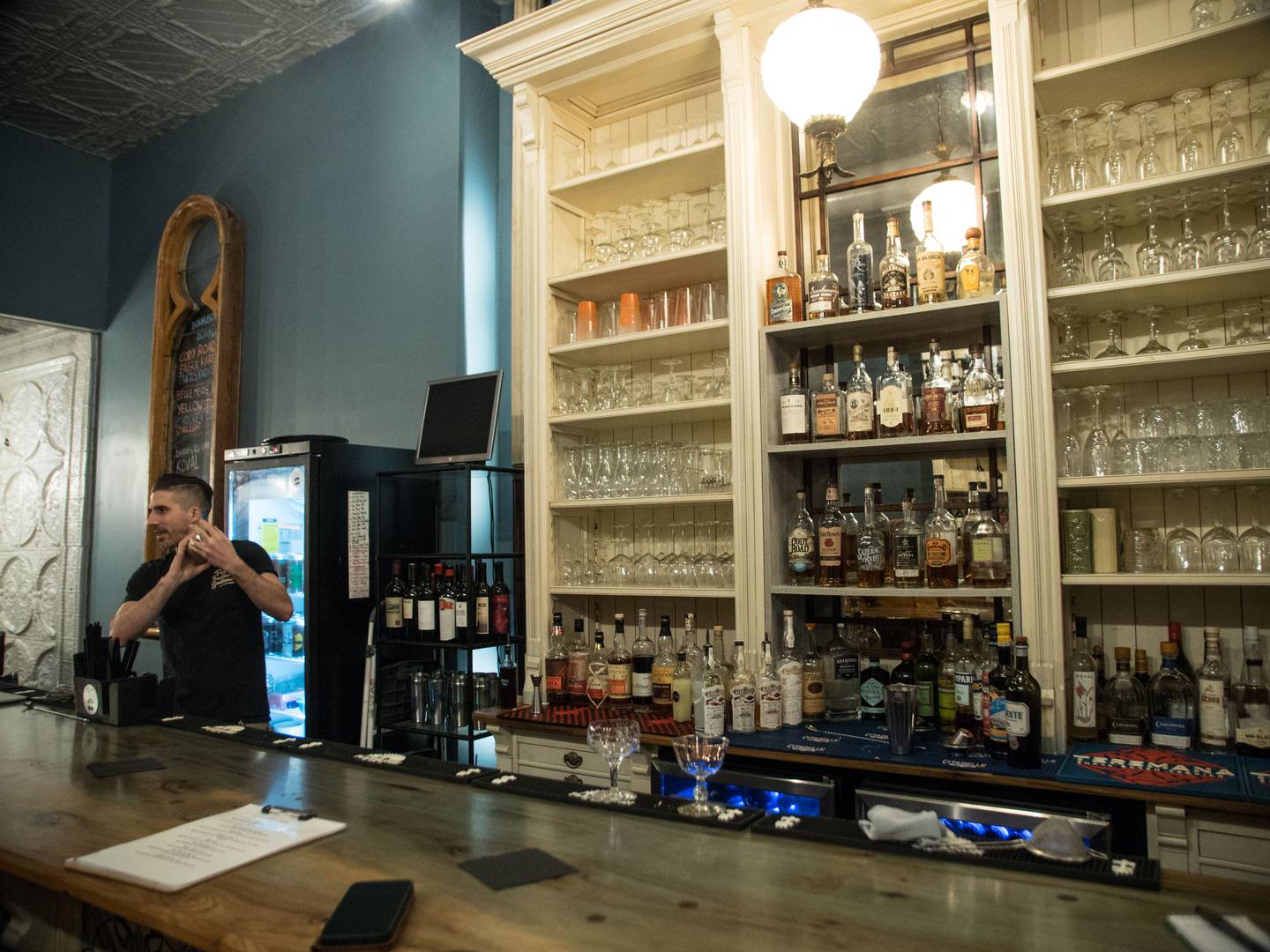 The close-knit family business was lucky to already have a seasoned mixologist among their ranks. Nate Skoflanc, son of owners Francie and Mike, has more than 15 years of experience bartending at spots like Chinn's 34th St. Fishery and Eddie Merlot's. In the early days of the family business, Nathan played double duty. While bartending at those other popular establishments, he developed CatsEye's cocktail program, and selected the bar's wine, beer and spirits on the side.
"Now that I'm here five days a week, I feel like we have really been able to evolve the cocktails," Nate Skoflanc said. "We started with two bottles of bourbon, and now we have something like 18. In the beginning, we had only five or six cocktails available, now we have over 40. I'm able to take certain ideas and really run with them. I was excited about the cocktail award; that's something we take a lot of pride in. I'm working on the cocktail lists all year round, usually starting five or six months before the next menu comes out."
In these seasonal menus, you'll find new takes on classic cocktails and original creations meant to evoke the flavors of the changing seasons. Upcoming menus are expected to include a Tiki Negroni made with coconut Campari, new sours like a smokey blackberry mezcal and a special duck fat wash rye Old Fashioned, which will be available during select special events in Ottawa.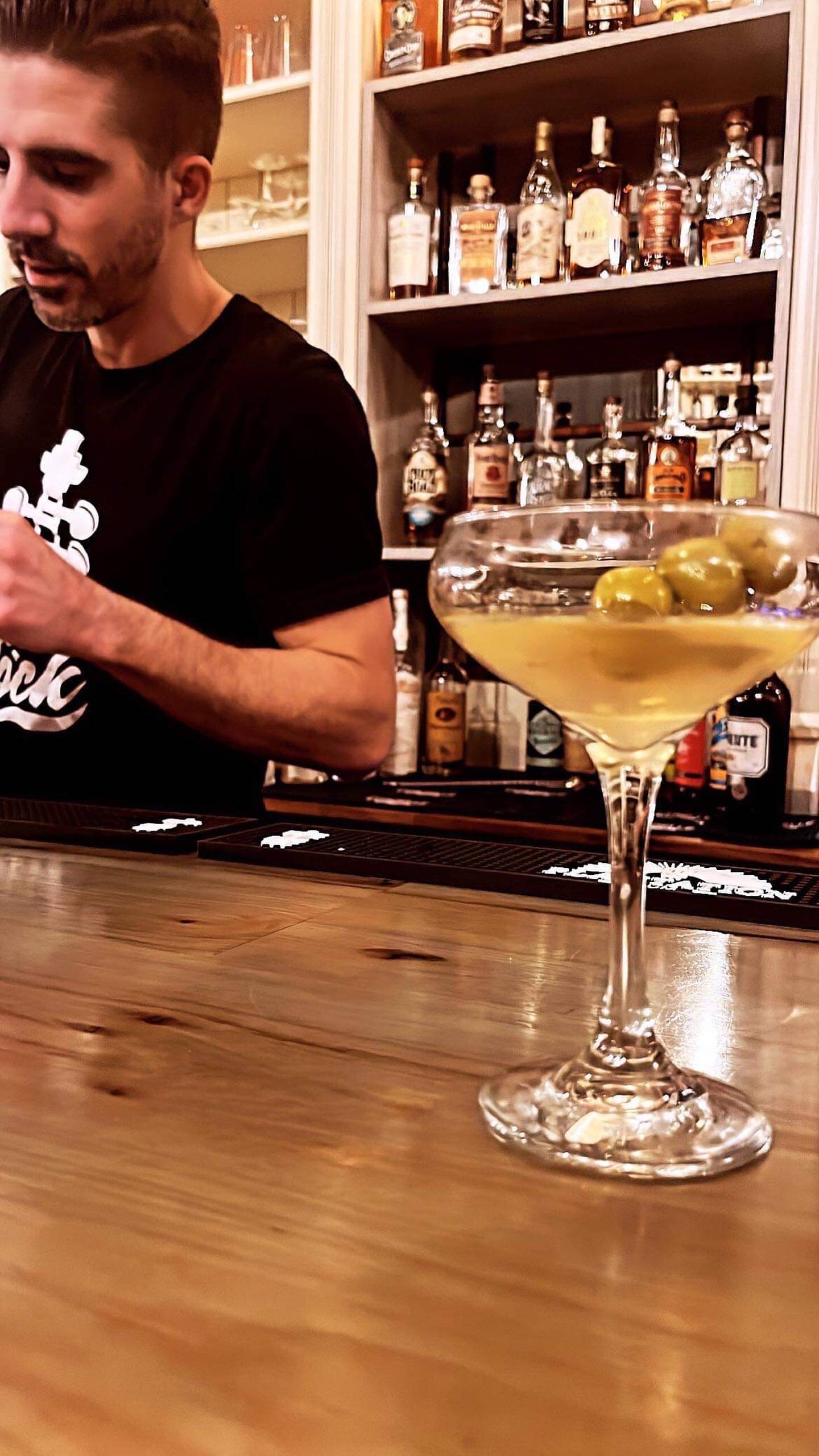 "We're trying to do something a little different for the area, by taking these simple and classic cocktails and evolving them into something new," Skoflanc added. "We want to take these widely known drinks and really make them our own."
In addition to CatsEye's seasonal menu, you'll find a new modern classic list that features tried-and-true cocktail classics, like Negronis, gin martinis, Manhattans, and tasty variations such as a toasted coconut espresso martini.
More than just a destination for great artisan cocktails, CatsEye also boasts an ever-changing roster of over 40 wines sourced from around the globe. The Austin Hope Cabernet Sauvignon is a house favorite hailing from Paso Robles; the highly rated cab sav features enticing aromas of fresh black cherry, burnt sugar and a slight smokiness. Other favorites include the Quest Cabernet Franc and the newly added Sta. Rita Hills by Brewer-Clifton, a modern classic chardonnay from the fertile hills of Santa Barbara County. While providing a rich tasting experience, none of these offerings break the bank.
"Our wines range in price from $8 a glass to $25 a glass," Skoflanc said. "We really want to give our customers an opportunity to try something unique, no matter what price range they're in. Our wine selection is high quality, but really approachable."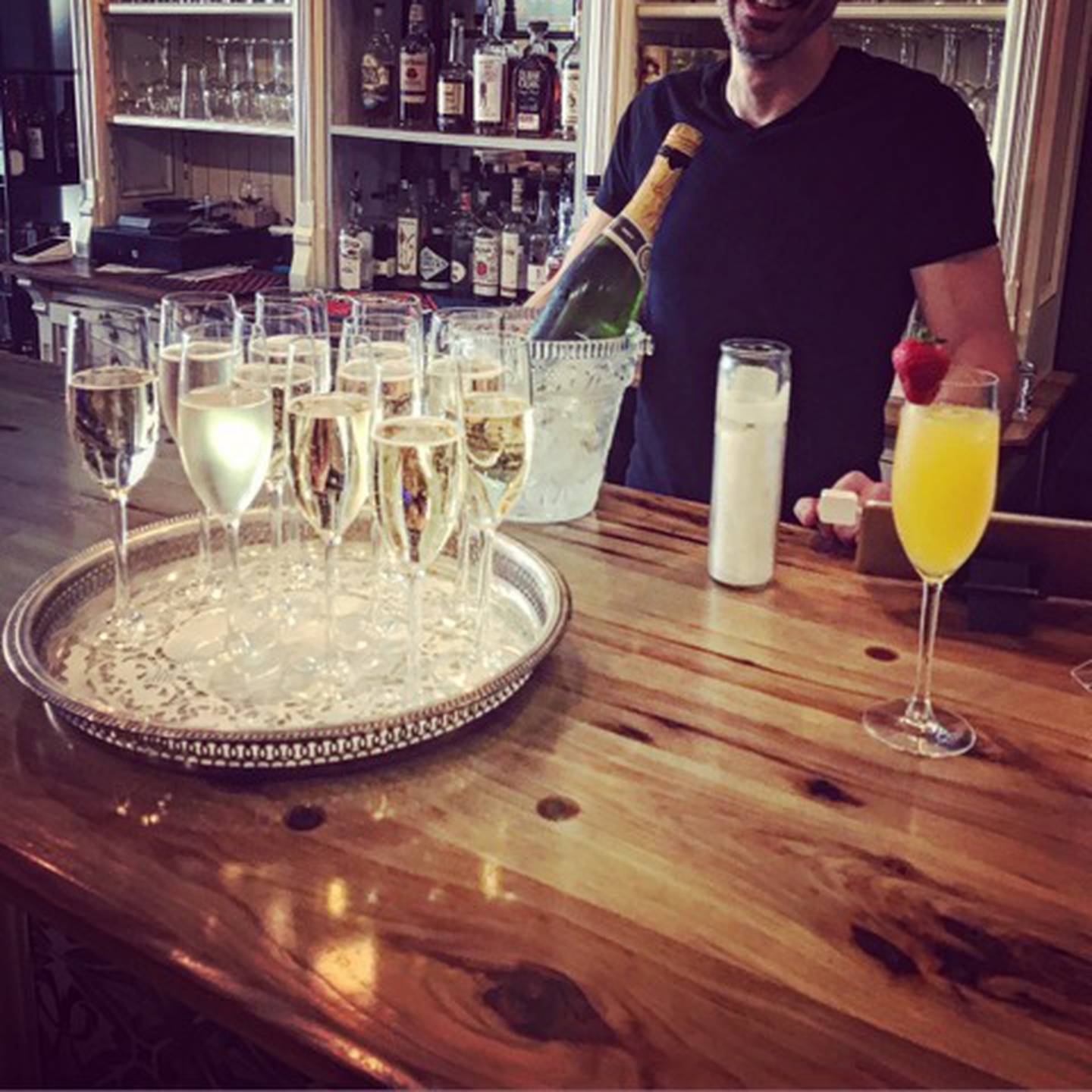 CatsEye is also home to a small, but mighty, selection of craft beers and hard seltzers. Usually about 14 canned craft beers are on offer at one time, including hazy IPAs, lagers, stouts, wild ales and saisons. In lieu of the typical domestic offerings, CatsEye has assembled a small selection of left-of-center offerings that are sure to excite and surprise any craft beer fanatics in your group.
The convivial atmosphere at CatsEye carries over to the bar's lineup of crowd-pleasing events. Live music nights are hosted year round at the bar, featuring a mix of local favorite musicians and touring acts. The bar also has hosted drag shows and bingo nights and bring-your-own-vinyl nights. While CatsEye doesn't have a food menu, they always encourage peckish guests to order carryout or delivery from nearby establishments such as Iniga Pizzeria Napoletana, The Lone Buffalo or B.A.S.H., and enjoy their meal in the bar with some wine and cocktails.
"A good cocktail bar should feel like a place anyone can go to – unpretentious and inviting," Skoflanc said. "From the music we play to the vibe of the bar itself, we want to make sure everyone feels welcome here. It's hard to pinpoint our demographic, and that's what I love about this place. You can come in here on any given night and see people dressed to the nines or wearing their hiking gear fresh from Starved Rock. It's a laid-back environment, and we want to keep it that way."
This is an excerpt from Starved Rock Country Magazine - Spring 2023. For your free digital edition, visit: tinyurl.com/SRCSpring23