The year was 1939 and Dodge was not only celebrating its 25th Anniversary, but it was bringing a lot of changes to its vehicles in a very competitive market.
They had a new car, the Dodge Luxury Liner, that celebrated the end of the Depression. There were several different styles, along with different wheelbases. The Luxury Liners were longer and wider, with huge wheelbases at 117 inches and a much wider stance.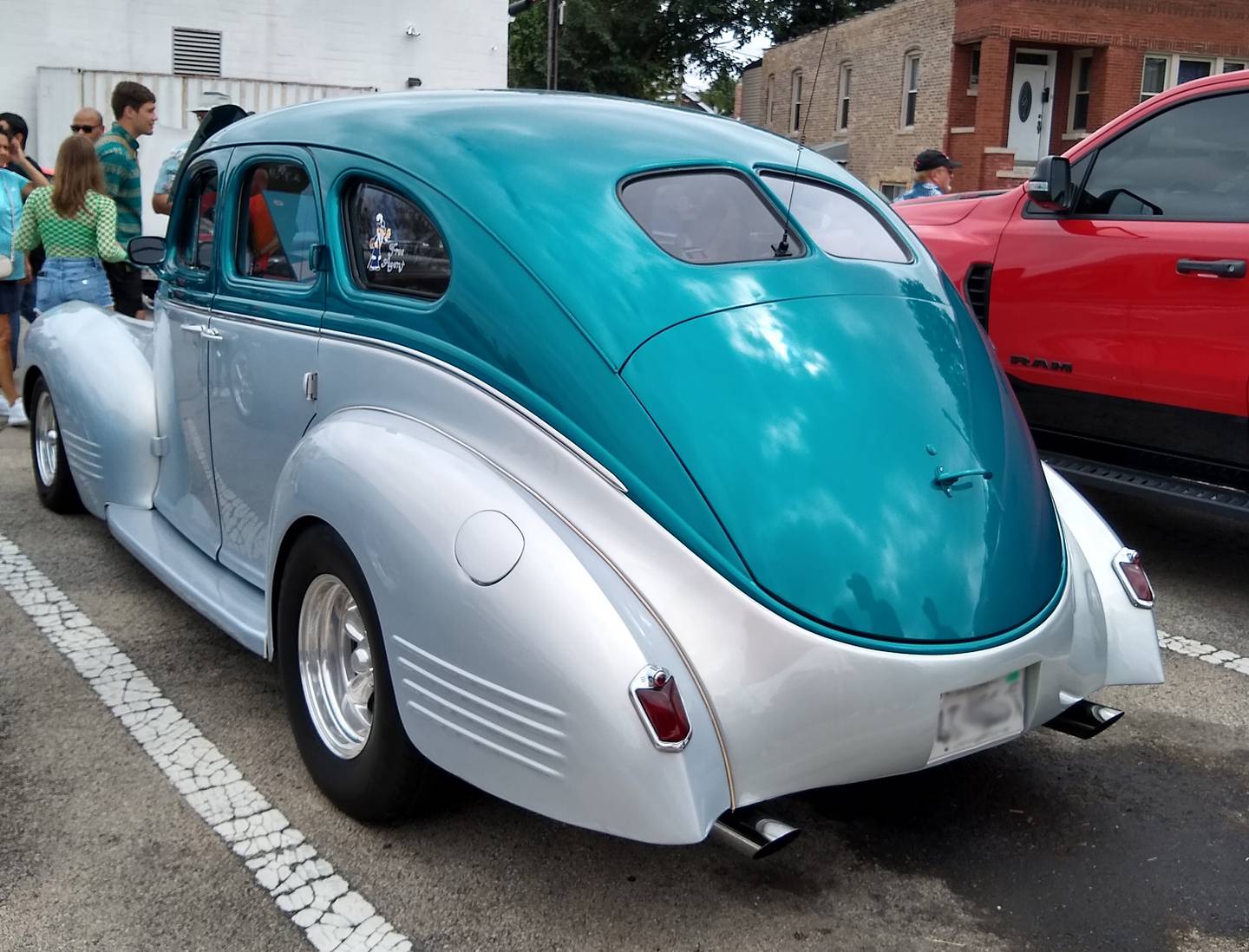 The 1939 Dodge Luxury Liner featured a cutting-edge chassis that was deeper and made more rigid with X-bracing added for better stability. Along with a front independent suspension, the 1939 was the first year to have the gear shifter on the steering column.
Tony has had his all-steel-bodied 'land boat' for about eight years. While he says has a few other muscle cars in his collection, he really wanted something that would accommodate more family members to go cruising at a moment's notice.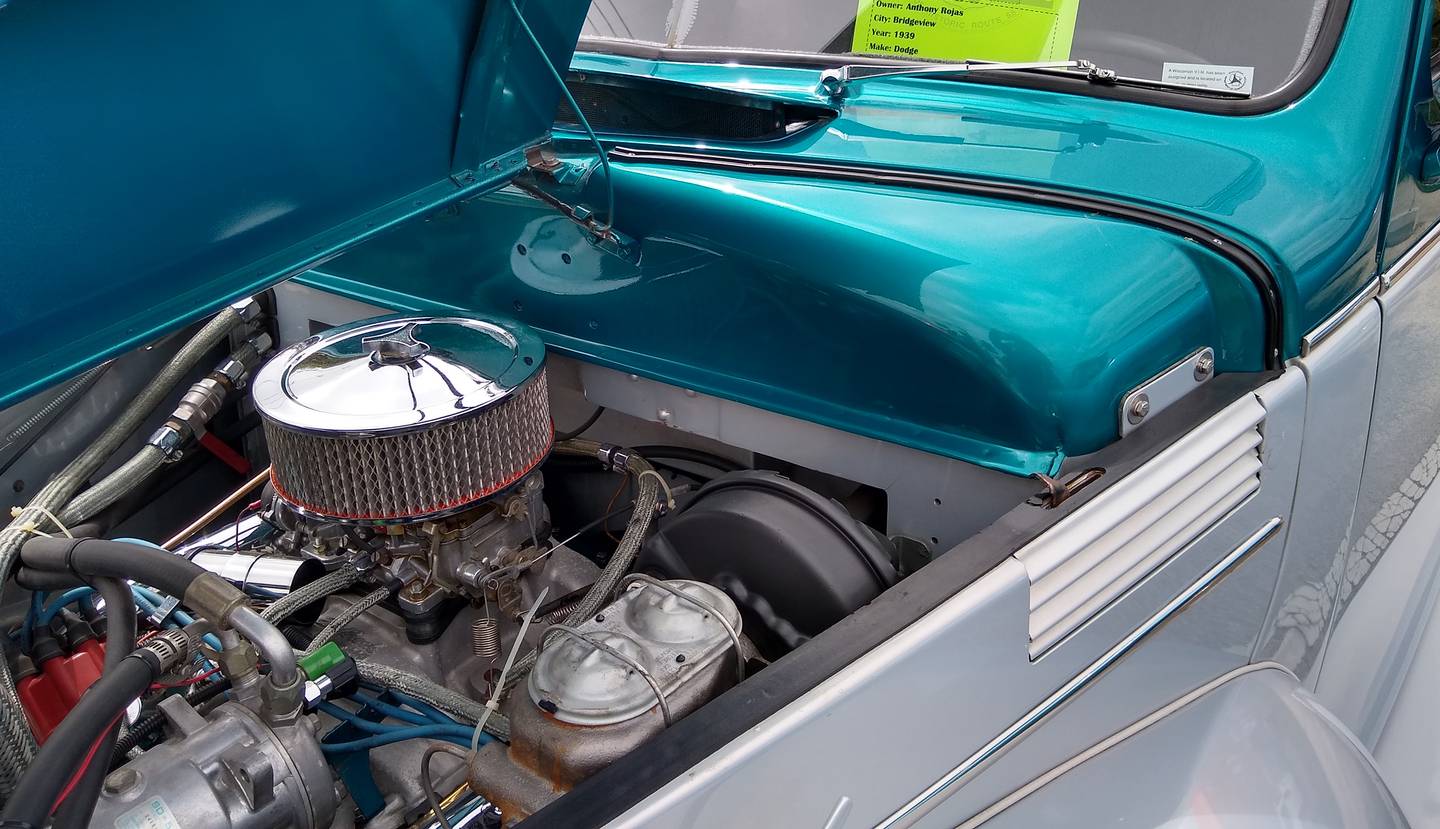 According to Tony, his grandchildren love to climb in the massive backseat by entering through the suicide doors and rolling down the manual windows, a real treat their generation has never seen. Tony's family takes the car on weekend trips, as there is plenty of room for anything they want to bring along.
Tony says found this beautiful ride in the Madison, Wisconsin, area, where he bought it from an elderly couple who had the car for 17 years. There were even some extra parts included in the sale, he adds, and there was even a third brake light that was added in.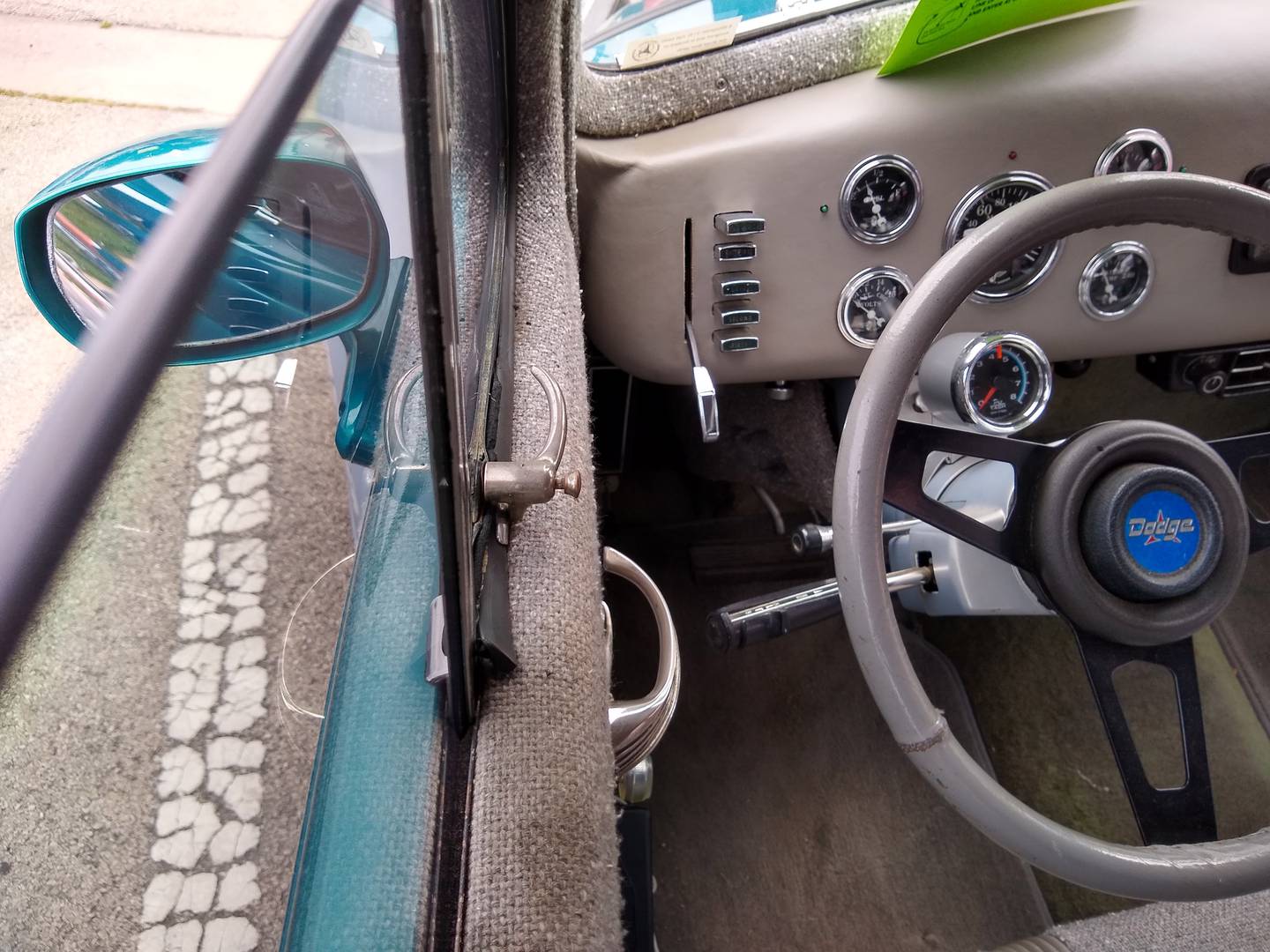 Many upgrades have been made to this Dodge over the years. The body was painted in a two-toned theme, with teal green up top and a Mercedes Silver bottom. The drivetrain has been swapped out with a 413-cubic-inch engine and a 727 Dodge automatic transmission, featuring a push-button gear selector added into the dashboard. The differential, with its 2.73 to 1 gear ratio, is actually from a Chevy. There is an electric cooling fan to keep the engine cool.
Even though the car came with an independent front suspension, an air ride system was added, with bags inside the springs. The rear has coil springs, which makes for a much better ride.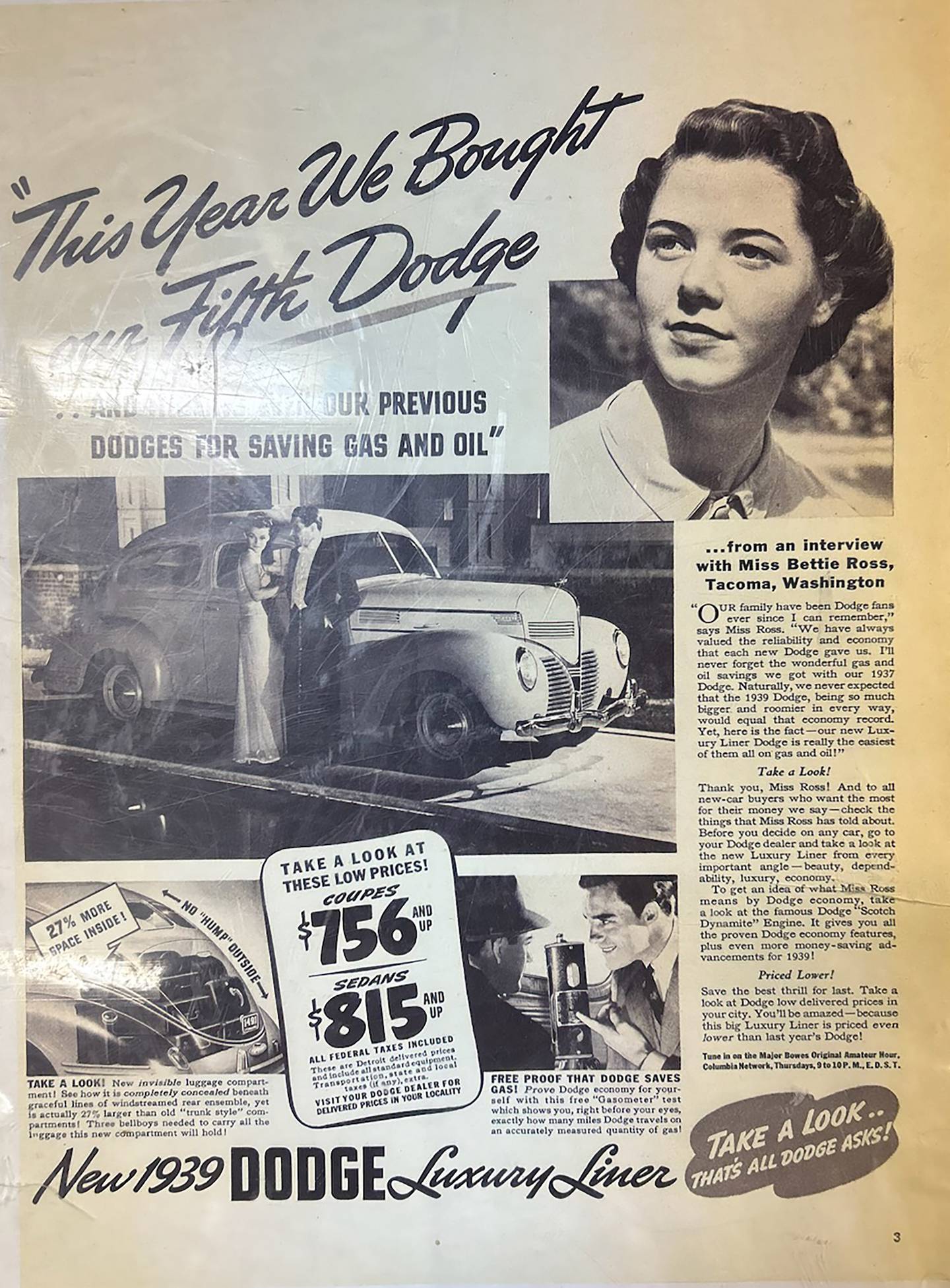 Inside the cabin has a custom dash panel with more reliable instrument gauges and that push button gear selector nicely in place to the left of the steering wheel. There is an aftermarket A/C installed to keep the passengers comfortable. The wing windows are electric now, with the switches located below the steering wheel to the left. Upholstery is done in a cloth material, nothing overboard. A Pioneer sound system was installed for everyone's listening pleasure. In the future, Tony says he would like to upgrade the fuel system with EFI, preferably a "six-pack" setup – and a new exhaust system.
Tony says he and his family really enjoy going to car shows and taking road trips in this beauty. Some days when Tony comes home after a hard day at work, he likes to go out for a ride. When asked what he liked the most about this car, he said, "I like the look of it – it's a dependable, street-able ride."
If you have a car you would like to see featured in Classic Wheels, contact Rudy Host, Jr. at Classic.Wheels.Rudy@gmail.com