The saying, 'timing is everything' and 'always look for the best in any situation,' could not be truer than in the case of Bill Holicz of Mokena, Ill., and his 1971 Chevelle.
Growing up in the South Suburbs, Bill always loved going to Dukes, the iconic Burbank, Ill., Drive-In, where he could see all the old classics, the muscle cars of the seventies, and the beauties that had been completely restored.
Bill always wanted a Chevelle, especially the early seventies body style, 1971 or 1972 were his favorite. "Those round taillights were the best," he says.
Even while raising a family with his wife, Bill was hunting for his dream car. He had been saving his money just in case he ran across one of his Chevelles and, in November 2019, he found one in Hemmings Motor News. it was a '71 Chevelle project car that someone had started on and either lost interest or didn't have the time or money left to complete. he jumped at the chance and purchased it.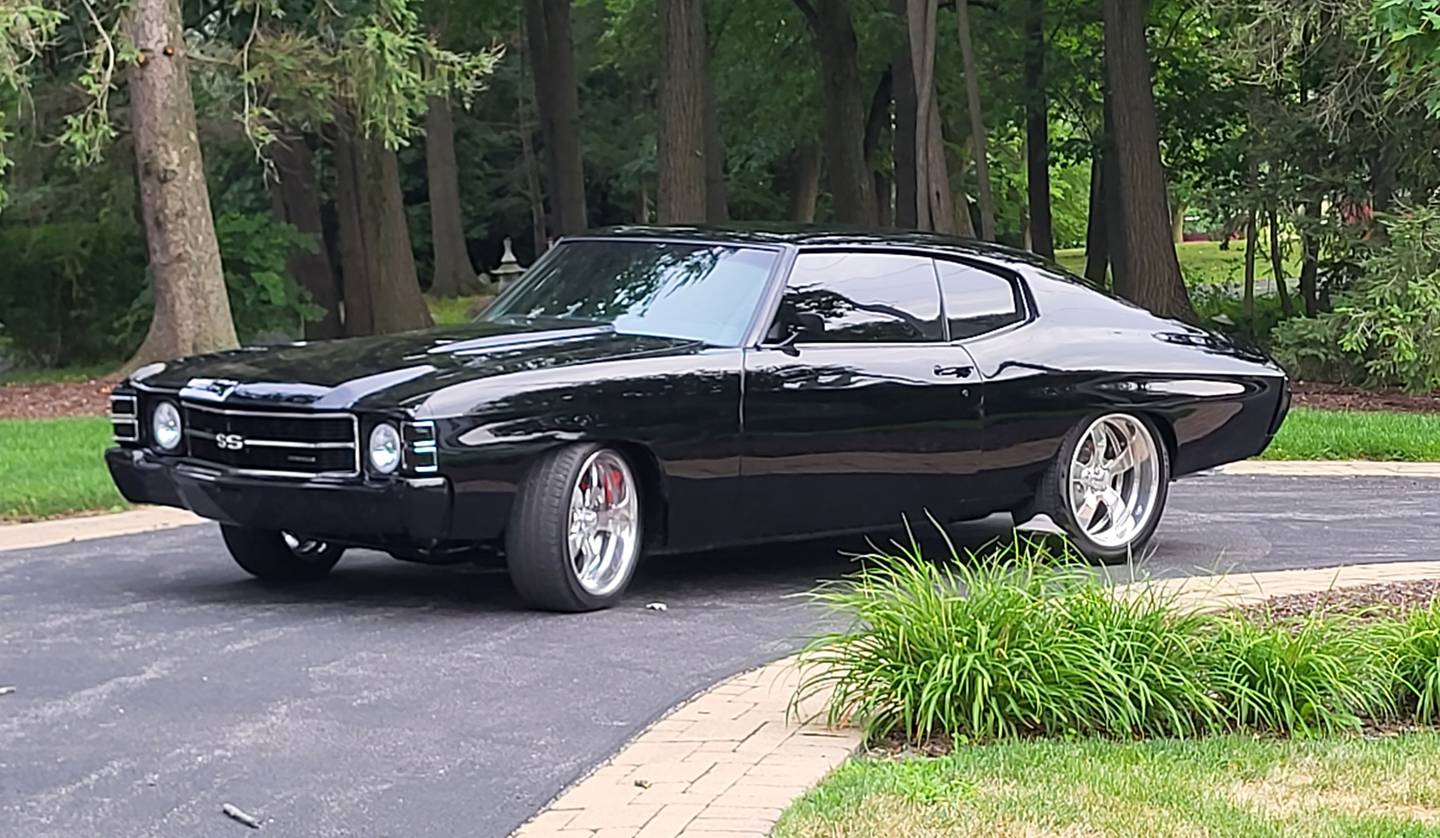 A Work in Progress
Even though Bill says the '71 Chevelle he bought had some of the bigger bodywork completed, the rear quarter panels had been replaced and some of the undercarriage work was started on, he still considered it somewhat of a "basket case" with plenty of work left to do.
When the pandemic hit in February of 2020 and everyone had to quarantine, Bill and his brother, Jason, decided to hit the Chevelle project head-on. They worked on it daily. Their vision of what the details should be was innovative.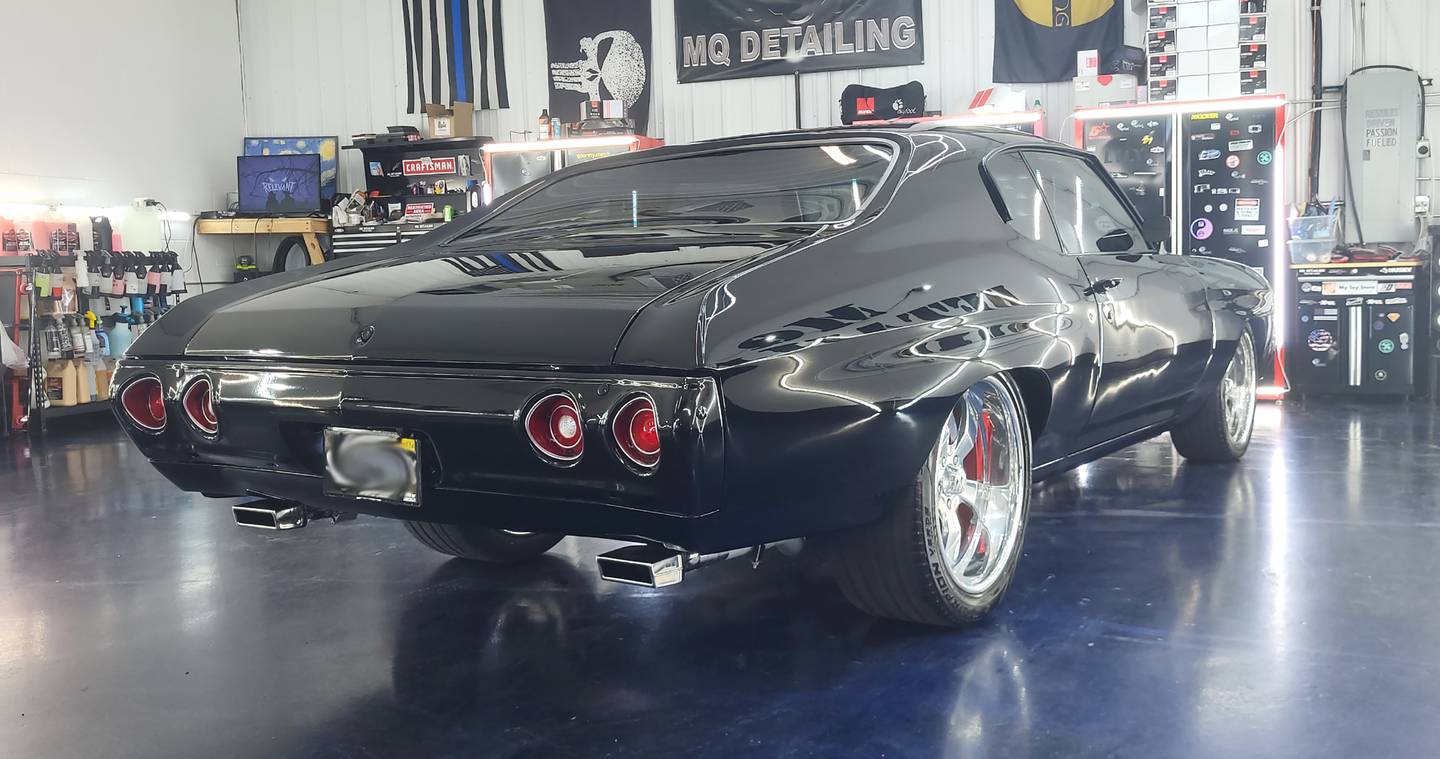 With a new boxed frame and tubular front suspension, and a four-link rear setup, they took their work to the next level and totally rewired the Chevelle to handle new electronics and LED lighting.
Built by Detroit Engines, the Chevelle features a small block 383 stroker motor with EFI, giving it around 500 horsepower. It is mated to a 350 Superstreet Fighter transmission, and a Strange Dyna 80 rear end with 3.73 to 1 gear, purchased in Morton Grove. The Jeggs exhaust has 2.5-inch ceramic-coated pipes and headers.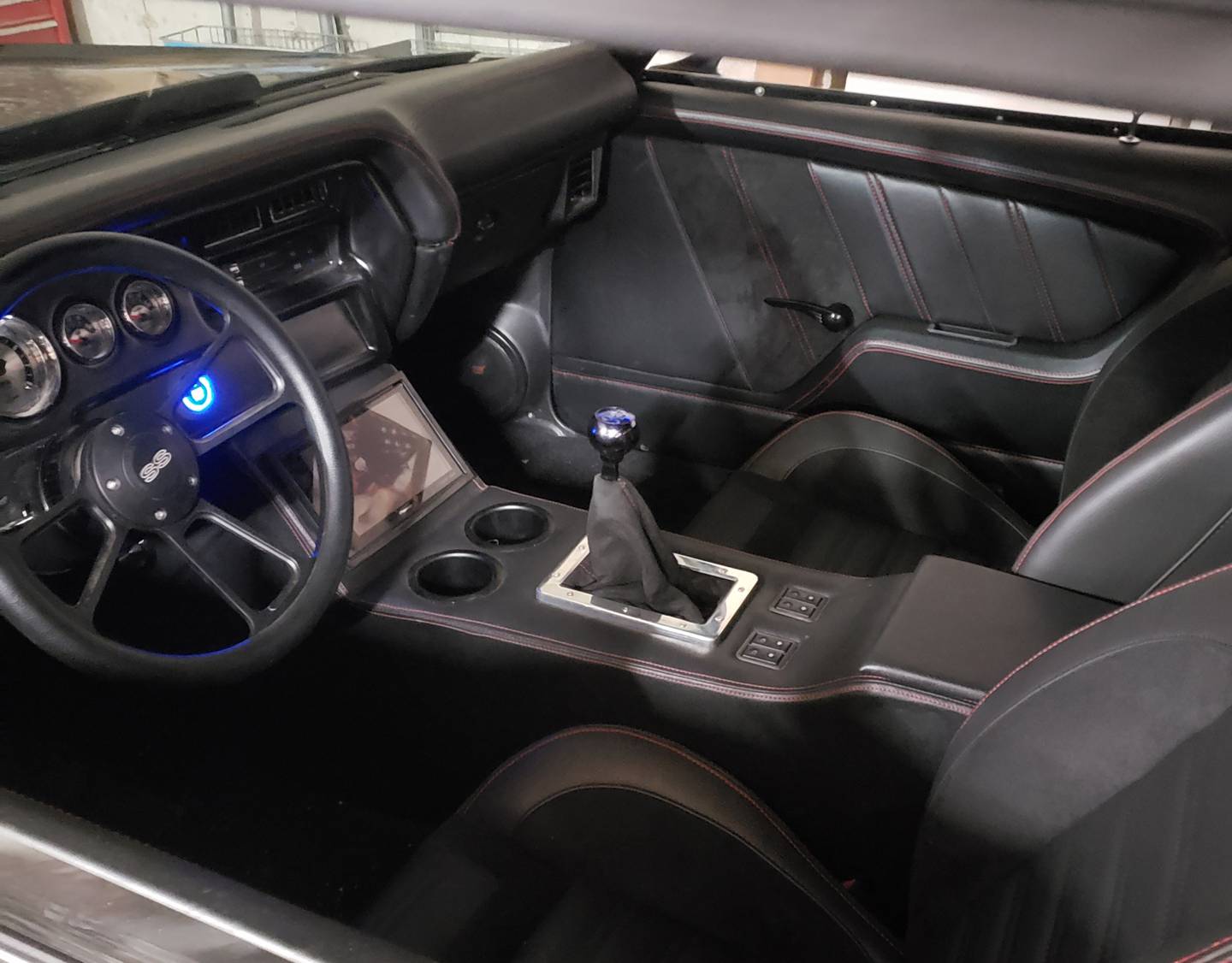 The interior, all black with red stitching, was done by TMI Interiors out of California. The console was designed and built by Bill. The dash instrument cluster was made by Wolfe Interiors in Crestwood, Ill.
The new instrument panel features all-electronic components, including a keyless start button. Bill built the sound system himself and tucked it nicely in the trunk. To add a level of comfort for those hot summer days, Bill he added an aftermarket air conditioning system.
The Chevelle sits on 20-inch rears and 19-inch wheels. The polished, forged aluminum rims from Bon-Speed are the same ones that came with the car. Big stopping power is supplied by CCP 4-wheel disc brakes.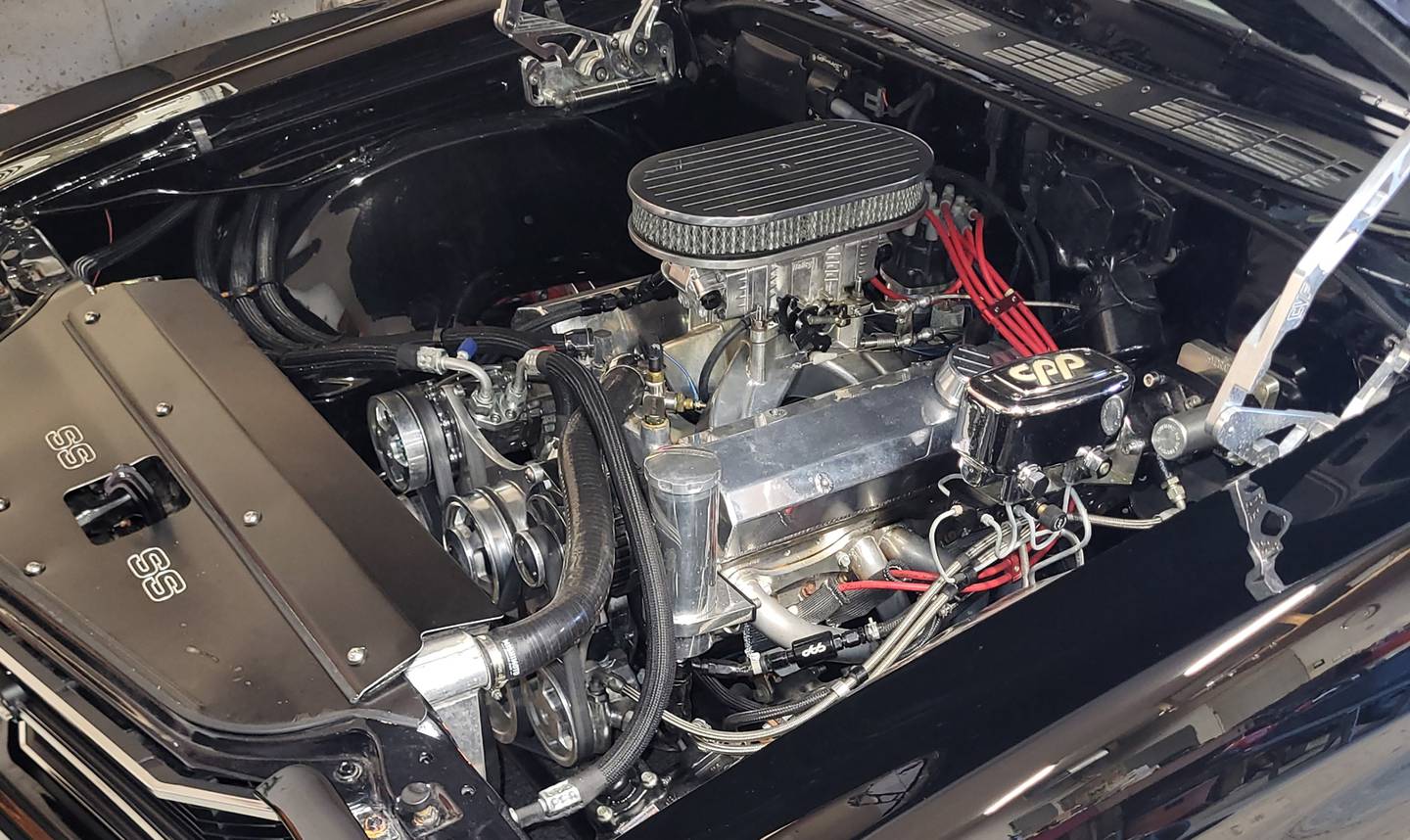 Originally appearing in blue, Jason painted the body black, and then it was "cut and polished" by Mike, at MQ Detailing, in New Lenox, Ill. The entire project was completed in less than a year and, since no project car is ever complete, Bill plans to swap out the current motor for an LS3, with a Holley EFI Fuel system and 3-inch exhaust.
Bill says he takes his Chevelle to some car shows and definitely attends the Cars and Coffee in New Lenox every other Sunday.