It's been called the marketing failure of the 20th Century. That's largely how the three-year production run of the infamous Edsel is remembered. Several things went wrong for Edsel, none of which were really the car's fault.
The Edsel was a fine automobile that was bullied like a big-eared little kid on the first day of school. Its enormous length and girth arrived at a time when downsizing was becoming popular. Mind you, new car introduction is a long and expensive process that is best done with a crystal ball (and even then it is not guaranteed success).
I have previously written about long-time original owners, others who replicate their original love, as well as folks who have hunted for years to replace their original car. This is a story about an original love affair where the car has been replaced – but the owner's love affair still flourishes decades later.
Ford started developing its new Edsel line in 1955 with no idea there was a recession on its way in fall of 1957, just as the new 1958 models were hitting showrooms. The Edsel was a distinct new line that was being built at Ford factories. Unfortunately, American consumers were confused as to what status group they were buying into.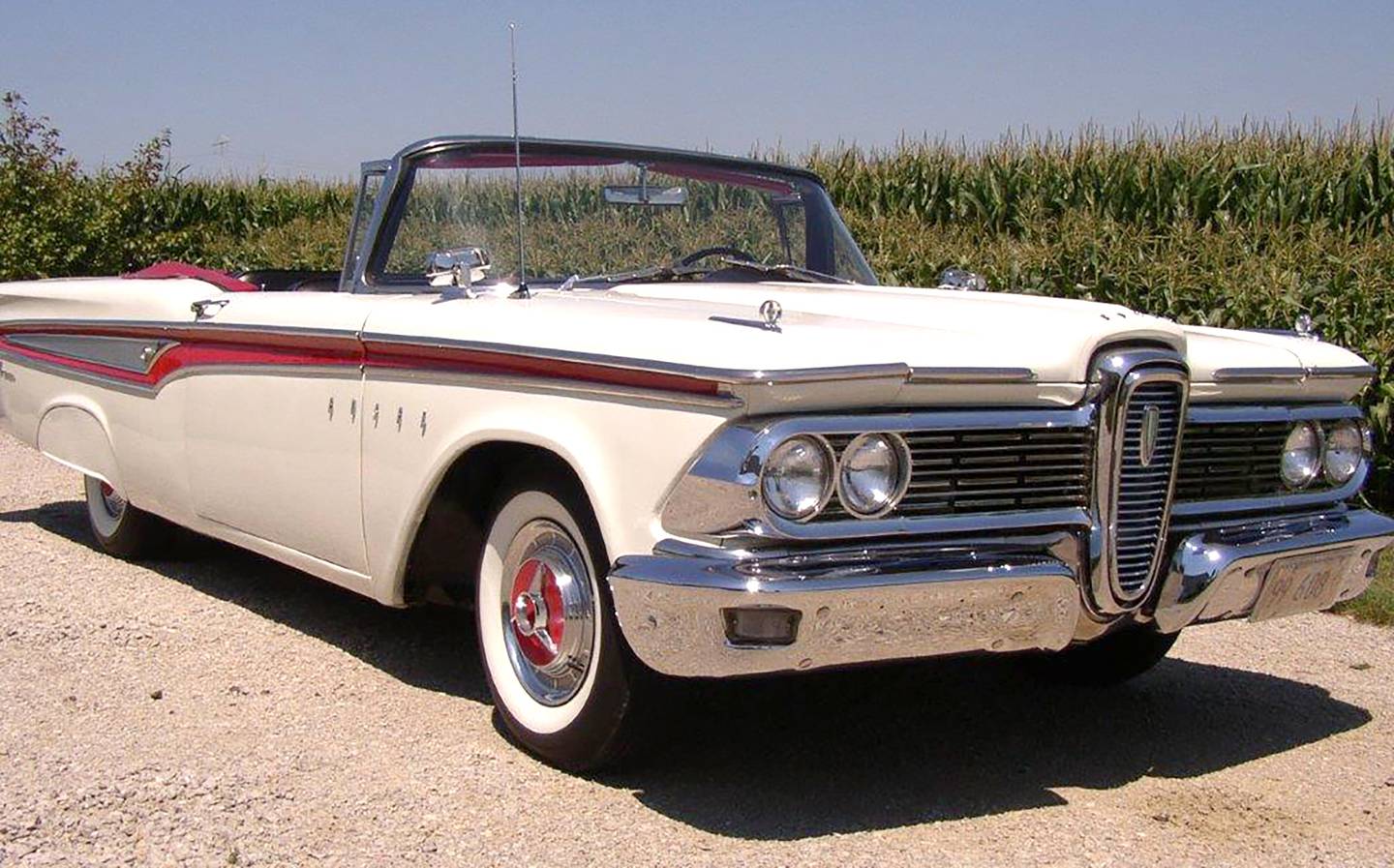 Depending upon the Edsel model you ordered, pricing could be a step above or below a Mercury. Even workers had a chip on their collective shoulders feeling exploited to build someone else's car. It's true that some of these cars were sabotaged from the factory, leaving unqualified dealers to try to sort out the bugs to sell them.
One thing was certain when it came to the Edsel – you immediately identified the horse collar grill as belonging to an Edsel.
The Johnsons, Stan and Sue, own a 1959 Corsair convertible. I met the couple at a recent Homer Glen car gathering. Stan purchased a Corsair convertible that was identical to one he bought brand new in 1959. It's identical right down to the exterior paint color combination and 332 cubic-inch V8 with 325 ft. lbs. of stump-pulling torque.
These cars came well equipped with power accessories and, in this case, a power top. Options included 'flipper' hubcaps and dual fender-mounted mirrors, which this Corsair Convertible has both, just like Stan's original Edsel.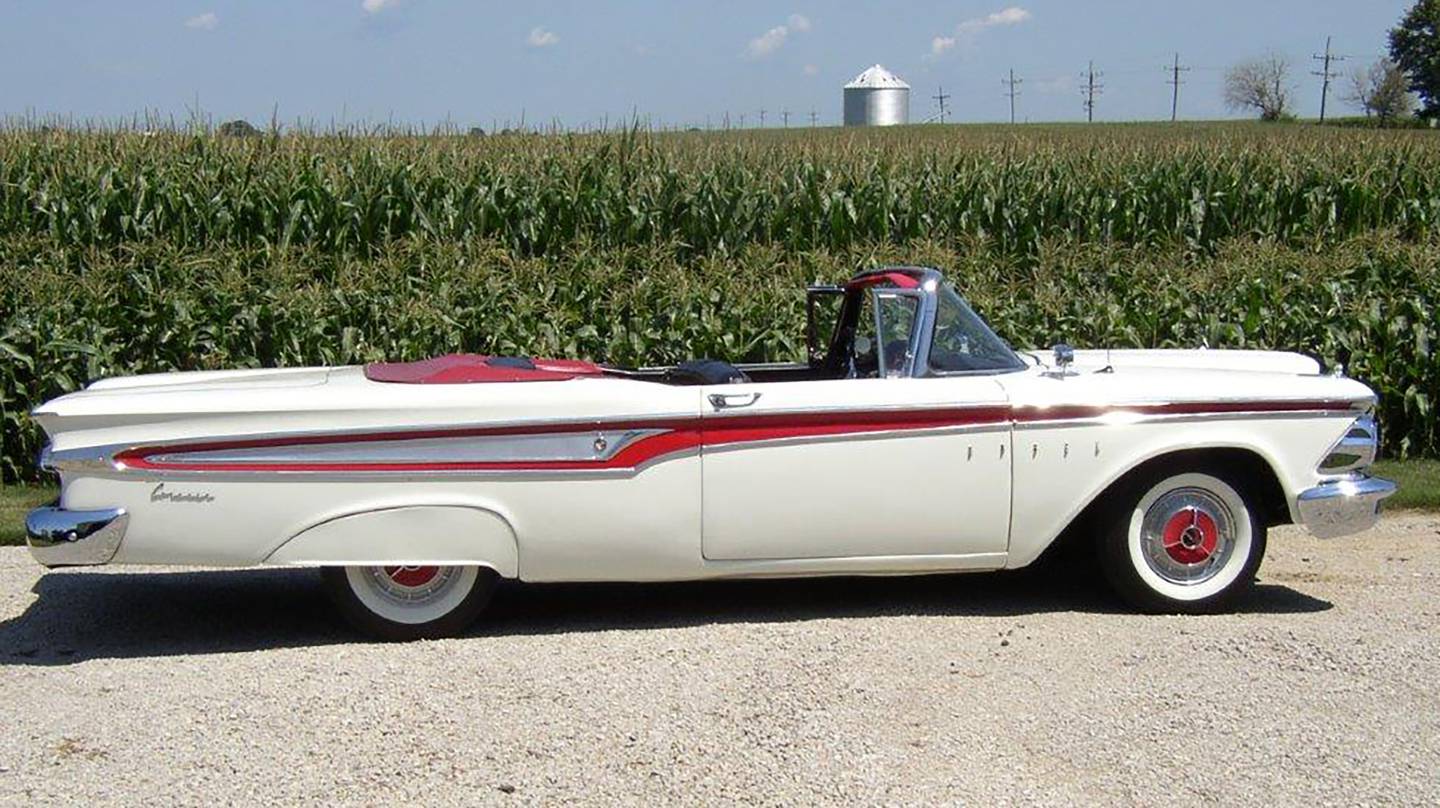 After a nationwide search, Stan and Sue found this beautifully restored car in South Dakota. For any Trivial Pursuit fans, the 1958 models were shifted with buttons inside the steering wheel. This setup was changed in 1959 after too many drivers pushed the reverse button trying to hit the horn. Yikes! And if you ever thought Edsel was a goofy name, here's one of the options they were considering: Intelligent Whale. (I'm not kidding)
The best part of this story is that Stan began dating Sue while he owned that original Edsel. While he traded in his Edsel in 1964, he stayed with Sue. Sixty years later, Stan and Sue have their identical date mobile back in the garage and ready to enjoy top-down cruising with the turn of a key and the push of a button.