The enduring political divide between Joliet and Elwood over the NorthPoint issue was evident in Joliet Mayor Bob O'Dekirk's State of the City speech last week.
O'Dekirk devoted a section of his speech to infrastructure related to the growing truck traffic at the intermodal yards in the CenterPoint Intermodal Center.
The BNSF Railway intermodal yard in Elwood, he said, is on the way to doubling the amount of freight it handles, leading to the inevitable arrival of more trucks to move cargo containers on the road. The Union Pacific yard in Joliet also is growing its business, O'Dekirk said.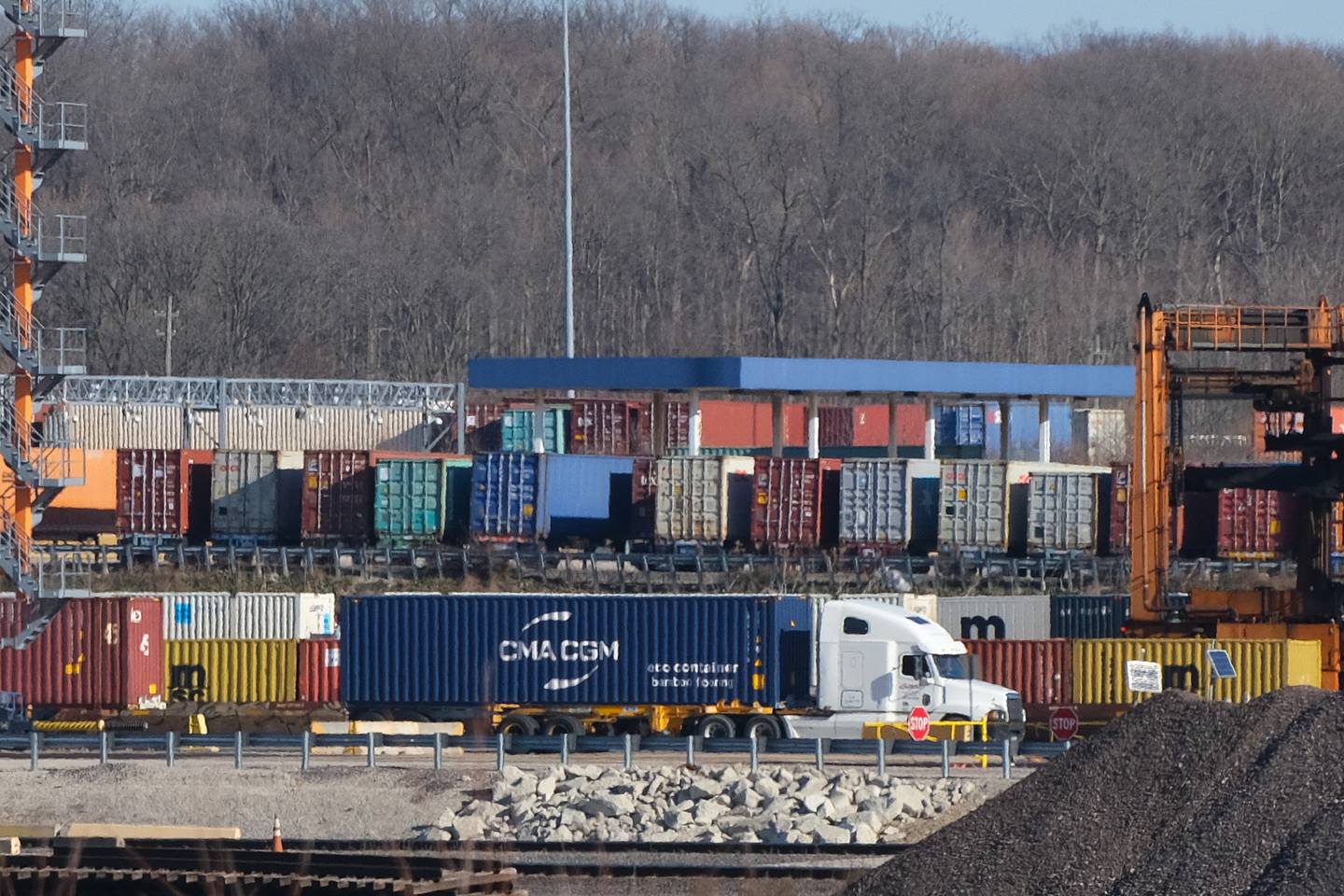 "I think a lot of this has been lost in the yelling and screaming that has been going on between cities on various projects," O'Dekirk said.
He didn't say which projects or which cities, but Joliet, Elwood and Manhattan have been at odds over the NorthPoint project since Elwood rejected it in 2018, and rumors circulated that the developer would go to Joliet for approval of its warehouse project, now called Compass Global Logistic Hub.
It didn't help the tension between the two towns when Joliet refused to renew a boundary agreement with Elwood. A renewal could have prevented NorthPoint from coming to Joliet for approval, which NorthPoint did a couple of weeks after the boundary agreement expired.
Manhattan, where officials also oppose the NorthPoint project, still has a boundary agreement in place but expects to be vulnerable to Joliet annexation and NorthPoint expansion once the agreement expires.
At one point in the State of the City speech, O'Dekirk referred to "Elwood's idea of a solution," which, he said, was to shut down Walter Strawn Road.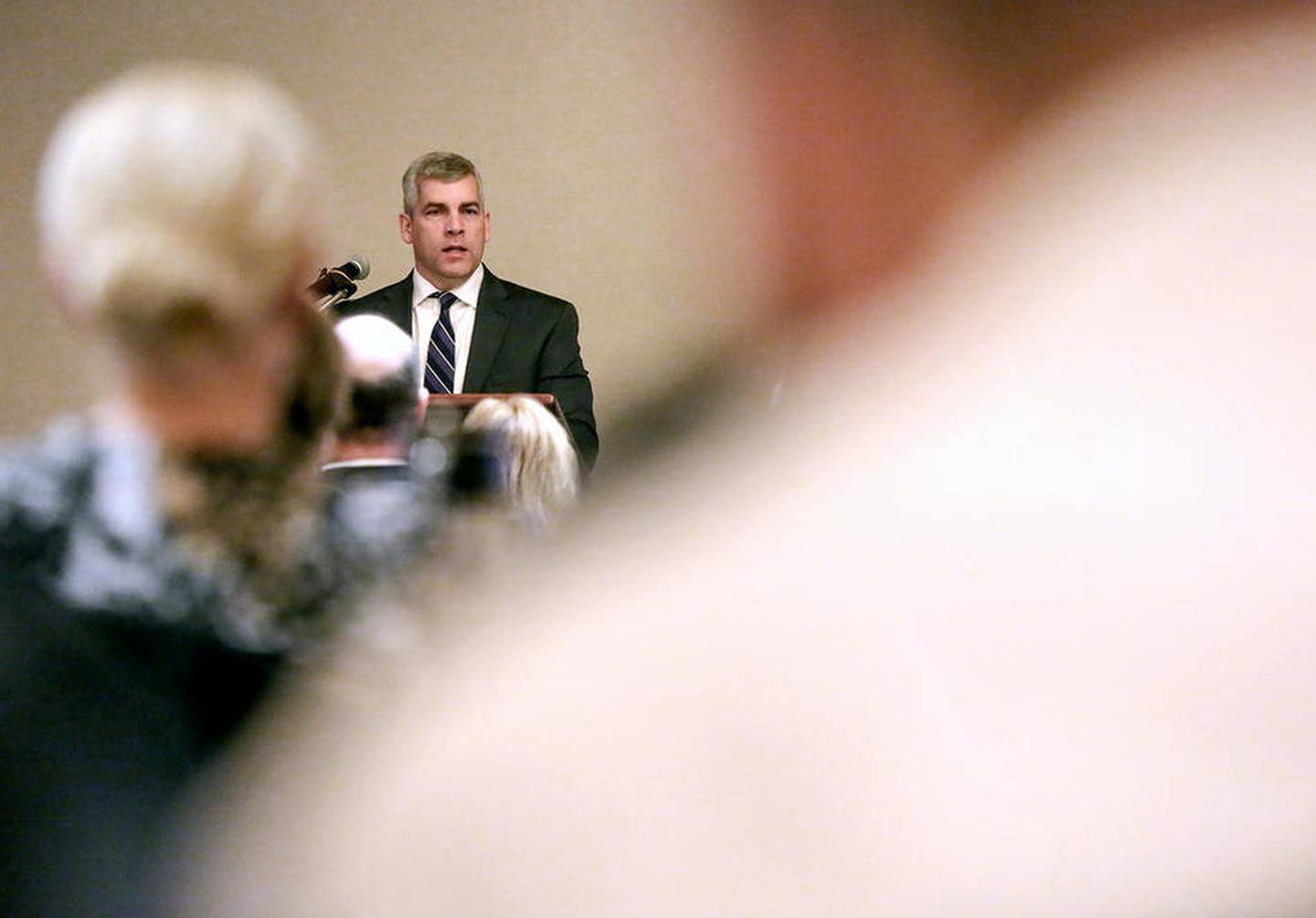 Walter Strawn Road is another sore point between the two municipalities.
Elwood successfully advocated for closing Walter Strawn Road at Route 53, which was ordered by the Illinois Commerce Commission in 2017.
The closing was ordered for safety reasons related to railroad tracks running parallel to Route 53 and nearly next to the Walter Strawn intersection. Walter Strawn Road also served as a major access route to the BNSF intermodal yard and nearby warehouses, and trucks would back up along Route 53 waiting for trains before turning onto Walter Strawn.
The NorthPoint plan approved by Joliet includes a bridge over Route 53 using Walter Strawn Road, which Elwood doesn't want and has stymied in a legal battle against the city and developer.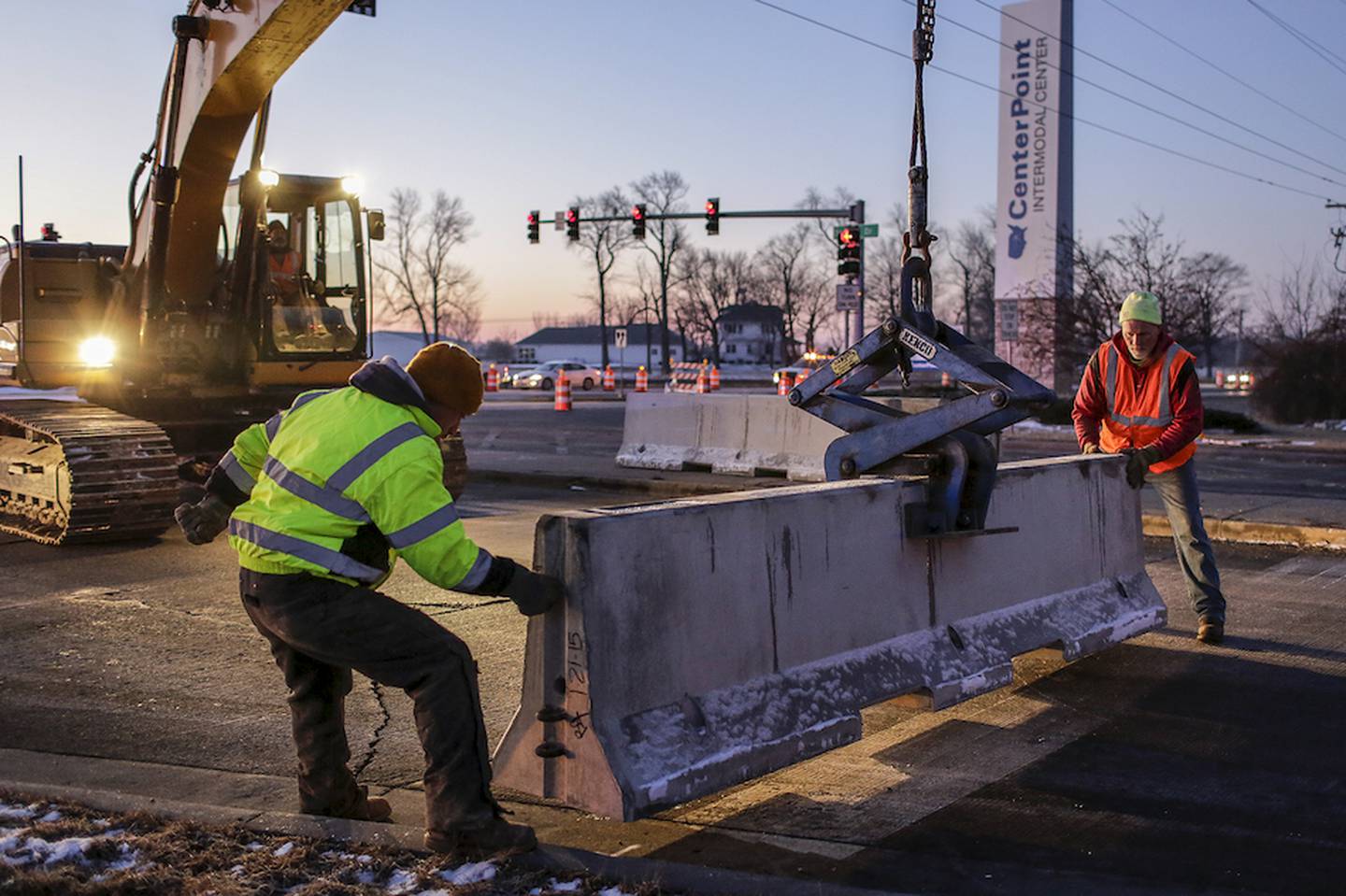 O'Dekirk pointed to the Houbolt Road bridge, now being built over the Des Plaines River and for which he was a driving force, as "a regional approach" to truck congestion.
"The city of Joliet deserves credit for moving that project forward," he said.
At the end of his speech, O'Dekirk also announced he will run for reelection next year. If he has opposition, NorthPoint likely will be an issue. The mayor may have laid out his case for the campaign.