New Chief William Evans said he wants to bring stability to the Joliet Police Department and support young officers in what he called "a very difficult time to be a cop."
Evans spoke briefly near the end of his first day on the job, which started with him being sworn into office and ended sometime after he met with the City Council on Tuesday night.
"This is a great department. It really is," Evans said after the council meeting. "I think that this is a great police department, and I would like to focus on doing the right thing at the right time for the right reason."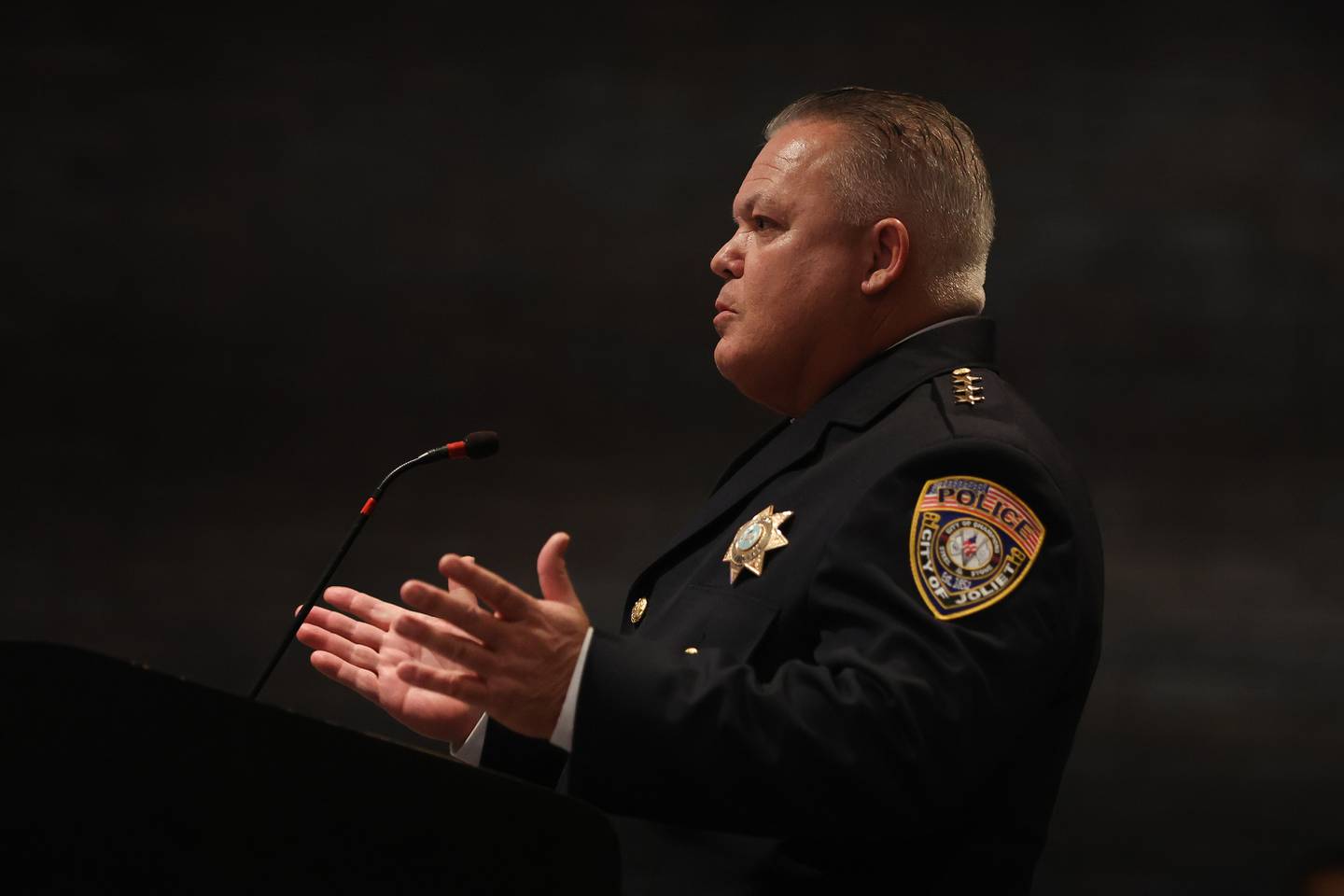 But Evans is the fourth chief of police in Joliet and his comments to the council and after the meeting reflected that fact.
"I want to bring some stability to this place," Evans said in the interview. "They've had some bumps in the road. I don't think it's fair to judge the department by the bumps in the road,"
Noting that he saw many young faces among Joliet police during the day, Evans said he wanted to provide them the support they needed.
"This is a very difficult time to be a cop," he said. "We're going to have to supervise accordingly."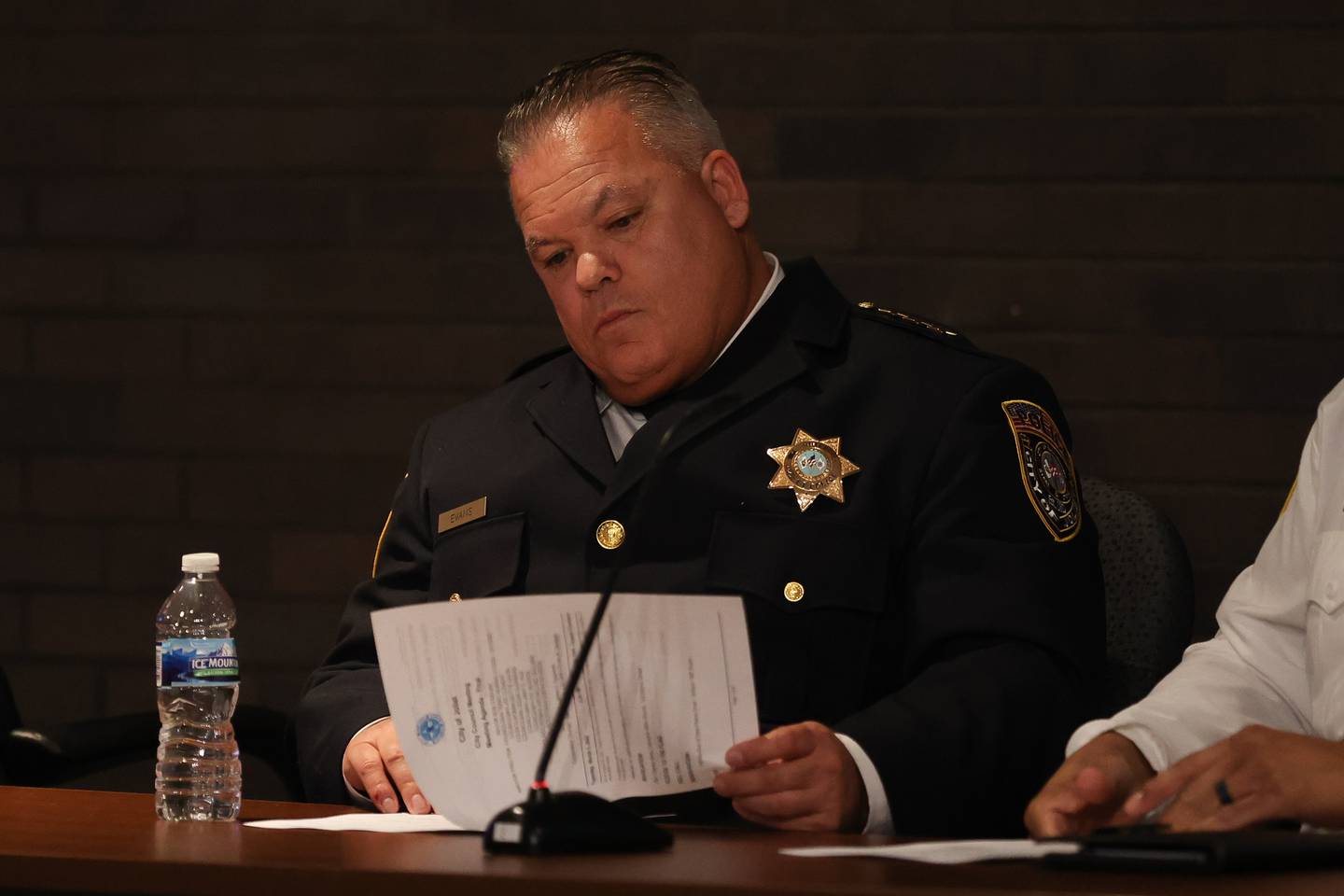 Police departments across the country have come under increased scrutiny, and Joliet is no different.
In September, Illinois Attorney General Kwame Raoul announced a civil investigation into the Joliet Police Department for possible patterns or practices of unconstitutional or unlawful policing.
Evans, who retired as a lieutenant from the Cook County Sheriff's Department in 2016, was one of only four applicants for the job of police chief, which was open for four months after City Manager James Capparelli demoted former Chief Dawn Malec.
Evans' brief comments to the City Council included a message of stability.
"I can assure you I will leave this place much better than I found it," he told the council. "I have my heart and soul in it."
Council members welcomed Evans to the job but spent as much or more time commending interim Chief Robert Brown, who will return to his regular duties as deputy chief of operations.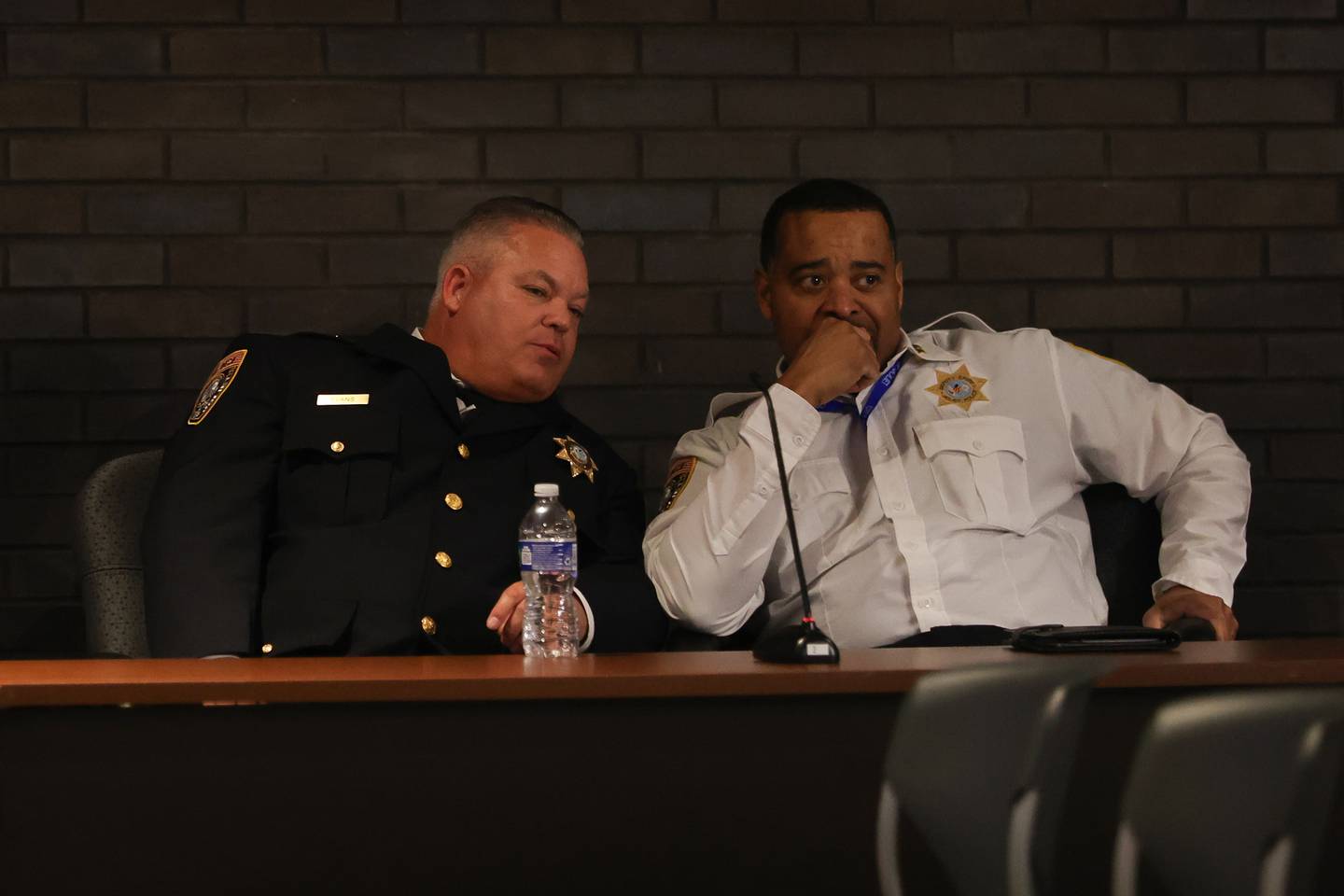 Some council members had said during the search for the next chief that they would like to see Brown get the job, although it's not clear that he wanted it.
"Chief Brown, you impressed the hell out of me during your time as chief," Councilman Larry Hug said. "Chief Evans, welcome aboard. You have big shoes to fill."
"You did a great job," Councilman Joe Clement told Brown. "I heard it from a lot of police officers and from people in the community."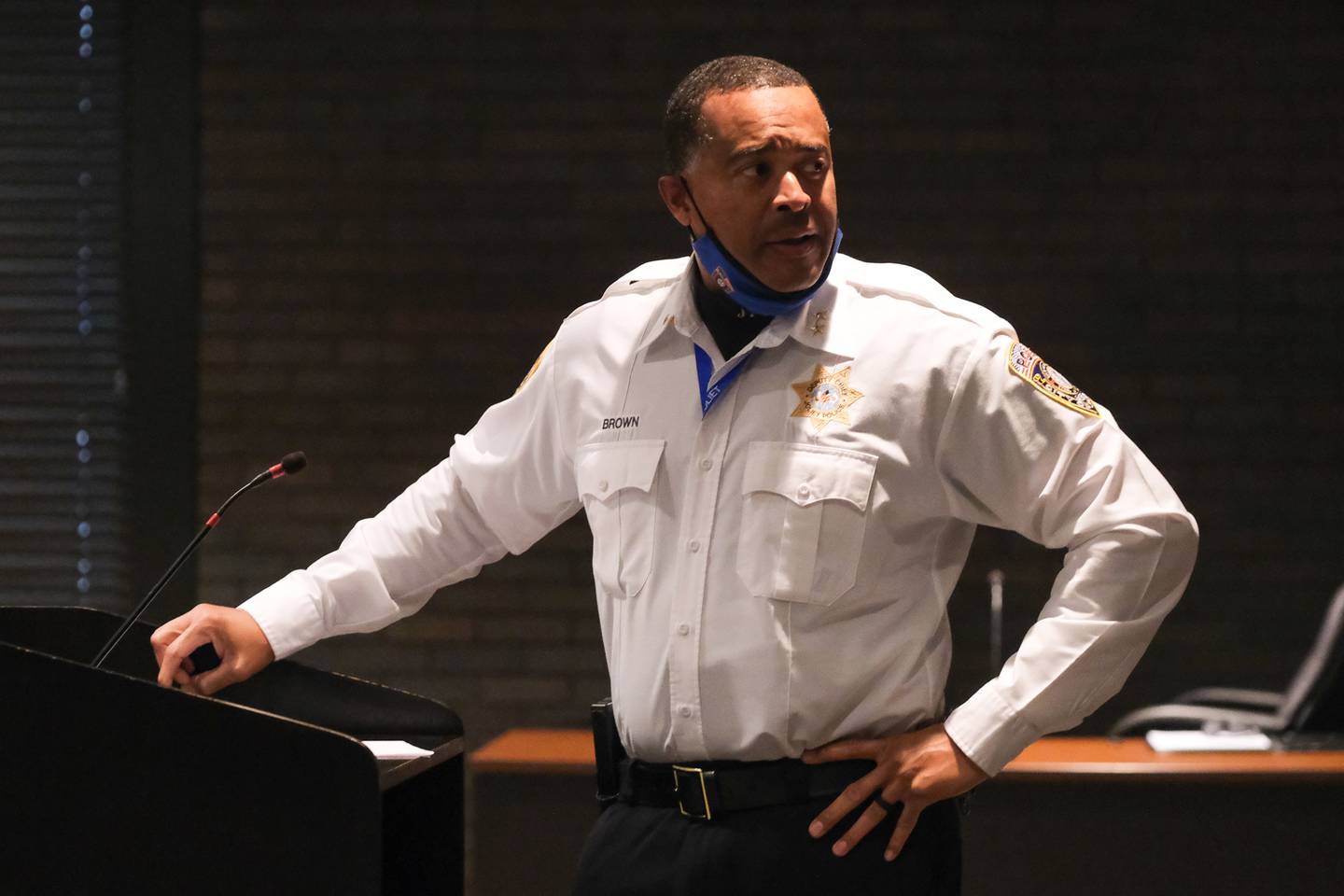 Councilwoman Jan Quillman told Brown he "did a fabulous job, were on the ball, and handled everything perfectly."
Capparelli, who as city manager hires the police chief and said early on that he wanted to hire someone outside the Joliet Police Department, also commended Brown.
"He stepped up when we were without a chief," Capparelli said. "He didn't just keep things as is. He moved the department forward."