A third truck stop has been proposed for the intersection of Route 53 and Laraway Road.
Quick Trip, a chain of fuel centers based in Tulsa, Oklahoma, is seeking zoning from Joliet to build a truck stop on the last undeveloped corner of the intersection.
The intersection gets a continuous flow of semitrailers coming and going from the CenterPoint Intermodal Center that contains intermodal yards in Joliet and Elwood. It also has seen an increasing amount of car traffic from motorists working at the growing number of warehouses in Joliet, which include Amazon, Ikea and Walmart distribution centers.
A Pilot truck stop is on one corner and a Route 66 Food N Fuel is on the other. Another corner holds the monument marker for the Laraway Crossings industrial park, where Cadence Premier Logistics runs a PitStop Truck and Trailer Parts service that also provides fuel for semitrailers.
The PitStop location is accessible from Emerald Drive, the next road north of Laraway, and Speedway plans to build a truck stop at that intersection.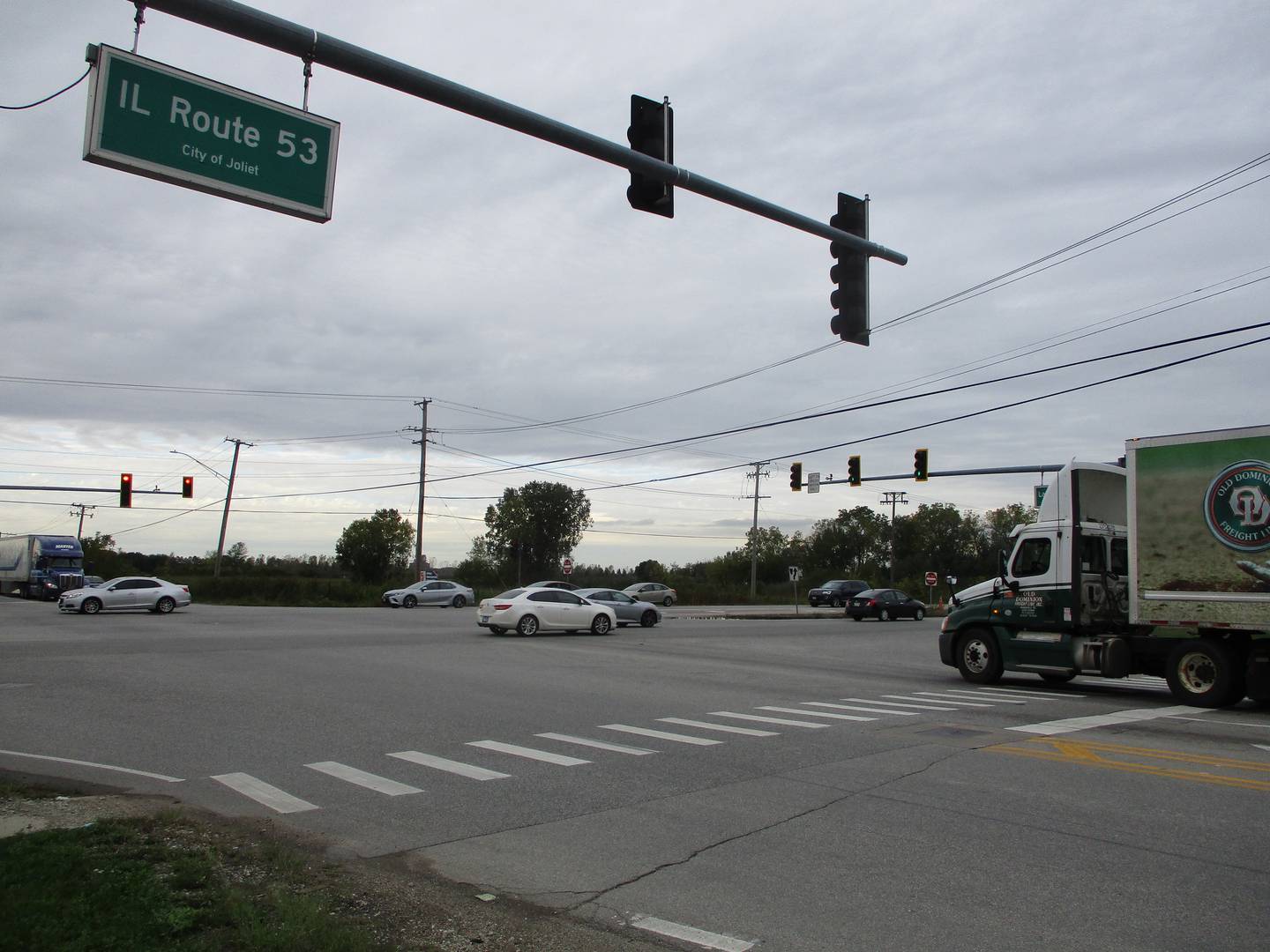 The Joliet Zoning Board of Appeals on Thursday will consider the request for a special use permit Quick Trip needs to build the truck stop on the northwest corner of Route 53 and Laraway.
The 27.3-acre site is part of the Glasscock Farm. It was annexed into Joliet in 2013 with an agreement that the site would be eligible for a city fuel tax rebate as the Glasscock family pursued development of a truck stop.
QuickTrip has 850 locations in 11 states, according to the company's website. It has five locations in Illinois, all in the southwestern part of the state near St. Louis.
The company plans to build an 8,292-square-foot store and fueling center, according to the city staff report for the zoning board.
The fueling center would include eight pumps for trucks and nine pumps for general vehicle traffic. Twenty-six spaces are planned for short-term parking of trucks and trailers.