Federal prosecutors want a former Braidwood high school teacher convicted of receiving child pornography to serve more than six years in prison.
On Wednesday, Assistant United States Attorney Ashley Chung recommended a 78-month prison sentence for Dayna Chidester, 53, of Manhattan. Chidester pleaded guilty May 12 to knowingly receiving child pornography. She has since registered as a sex offender in Illinois.
Chidester was a teacher at Reed-Custer High School. She resigned in 2019 after administrators confronted her with allegations of exchanging text messages about drugs with a student.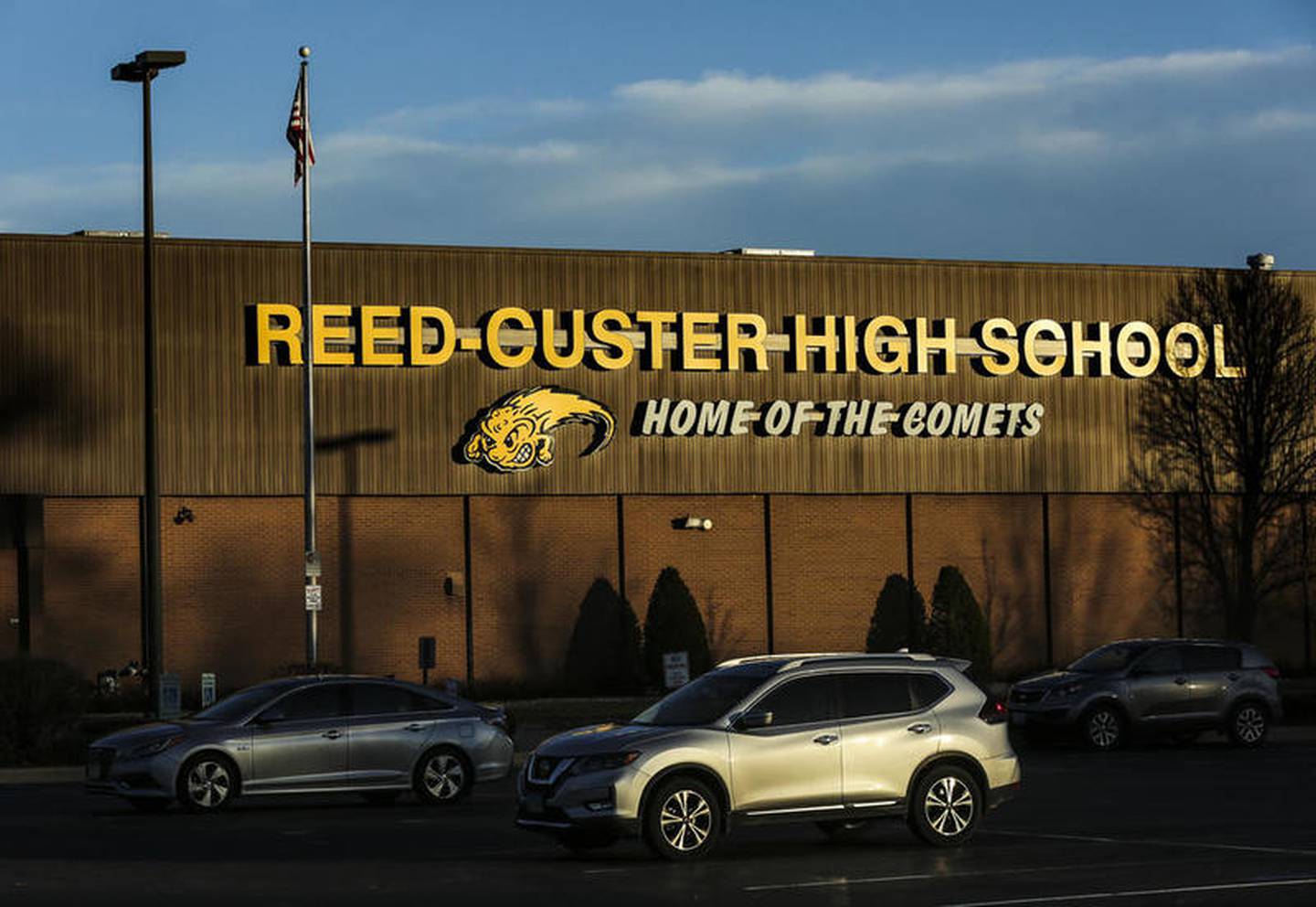 Chung said in a sentencing memorandum that Chidester's offense was not a one-time lapse in judgement but an "ongoing pattern of criminal activity."
"Speaking plainly, that criminal activity consisted of the grooming and repeated statutory rape of a child, as well as the solicitation, receipt and production of child pornography," Chung said.
Chidester's attorney, Jodi Garvey, recommended in her own memorandum a sentence that was below the guideline range of 63 to 78 months.
Garvey requested a more lenient sentence based on Chidester taking full responsibility for her conduct, her low risk to reoffend and her troubled childhood.
Garvey said when Chidester was 10, she and her mother moved to Los Angeles, where her mother became involved with a man who was a member of the Center for Feeling Therapy.
"The center was, for all intents and purposes, a cult. … During her time there, Dayna was strictly disciplined, under constant surveillance and repeatedly abused verbally," Garvey said.
Chung said Chidester was 50 when she engaged in sexual conduct on numerous occasions with a 14-year-old boy. Chidester and the boy engaged in numerous sexual encounters and exchanged sexually explicit photos of each other by phone, she said.
Chung said a 78-month prison sentence will send a message to other would-be offenders who may consider preying on children that such conduct will be "taken seriously and justly punished by the federal court."
Garvey said the victim in the case was not Chidester's student and did not attend Reed-Custer High School.
Garvey said a psychosexual evaluation of Chidester revealed her behavior likely was driven more by need for intimacy rather than sexual interests. The evaluation determined Chidester was not interested in children and did not pose a significant risk of reoffending, she said.
Garvey said Chidester has never been charged with a sex crime before.
"As is clear from her history both before and after commission of this offense, the conduct was, quite simply, a complete aberration in her life," Garvey said.
Chidester first was arrested in January 2019 and charged in Will County with aggravated criminal sexual abuse, indecent solicitation of a child and grooming. Those charges were dropped Sept. 25, 2019, after a federal complaint was filed against Chidester.