Joliet celebrated Mexican Independence Day on Saturday with a massive parade at a new location in the city.
The 60th annual parade usually has been held on Collins Street but was on Chicago Street this year. The street is the location of numerous downtown restaurants and businesses, as well as the historic Rialto Square Theatre.
Large crowds packed the street to watch horse riders, musicians, dancers and parade floats. ATV and motorcross bike riders were part of the parade, as well.
"We worked [with the city] to bring it downtown this year," said Marge Franchini, chairperson of the parade.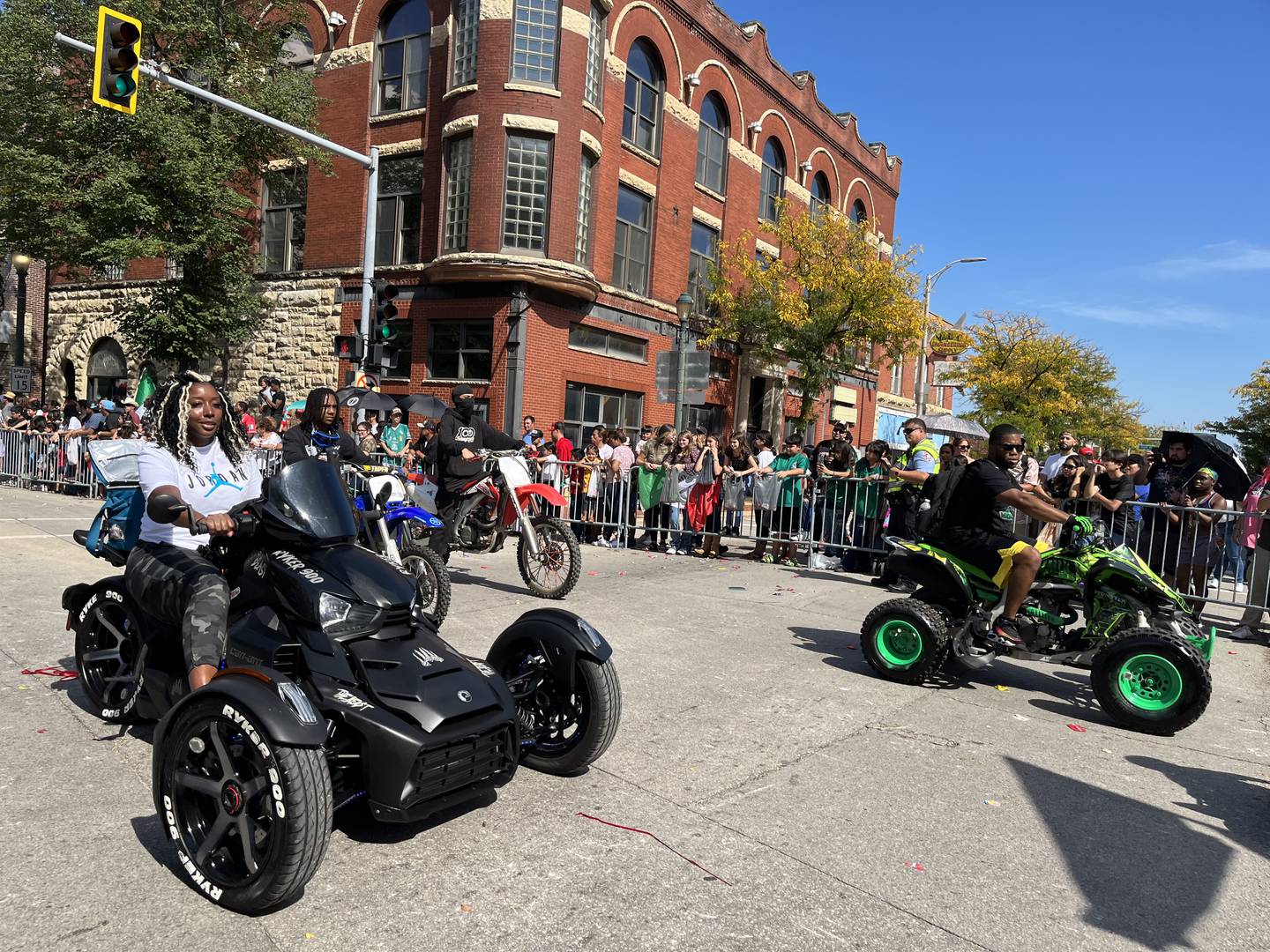 Franchini said she appreciated everyone who took part in the parade, as well as the sponsors. Some of those sponsors included D'Orazio Ford, Harbor Freight, Ranchos Los Guzman and Imperial Roofing.
"It takes a community to get this done," Franchini said.
Mexican Independence Day celebrates the nation's independence from Spain. The downtown parade is one of many events celebrating Mexican heritage in the city throughout the month of September, such as Fiesta En La Calle.