A former attorney for Drew Peterson does not plan to appeal a higher court's decision to uphold a judge's gag order on him.
That gag order was placed on Joel Brodsky by retired Judge Ed Burmila on May 19, in response to Brodsky telling WGN-TV that he was thinking about disclosing what his former client Drew Peterson said about what happened to his fourth wife, Stacy Peterson, who disappeared in 2007.
Brodsky had represented Drew Peterson, a former Bolingbrook police sergeant, in his 2012 trial that resulted in his conviction of the 2004 murder of his third wife, Kathleen Savio, 40.
Peterson is now seeking a new trial and his new attorneys with the Will County Public Defender's Office requested a gag order on Brodsky so as to not jeopardize Peterson's post-conviction proceedings. Burmila granted that request.
On Friday, the 3rd District Appellate Court in Ottawa upheld Burmila's gag order. The appellate court ruled the sanctity of attorney-client privilege is the "bedrock of our legal system."
"Few people in the history of Illinois jurisprudence have achieved Drew Peterson's level of notoriety. We find it nearly inconceivable that any revelation about Stacy would not taint the jury pool should Peterson receive a new trial," the appellate ruling stated.
Brodsky told The Herald-News on Tuesday he does not see any reason to appeal any further.
"I don't think that will be fruitful," Brodsky said.
Is there a possibility Brodsky will still publicly reveal what Drew Peterson apparently told him about what happened to Stacy Peterson and her whereabouts?
"No comment," Brodsky said.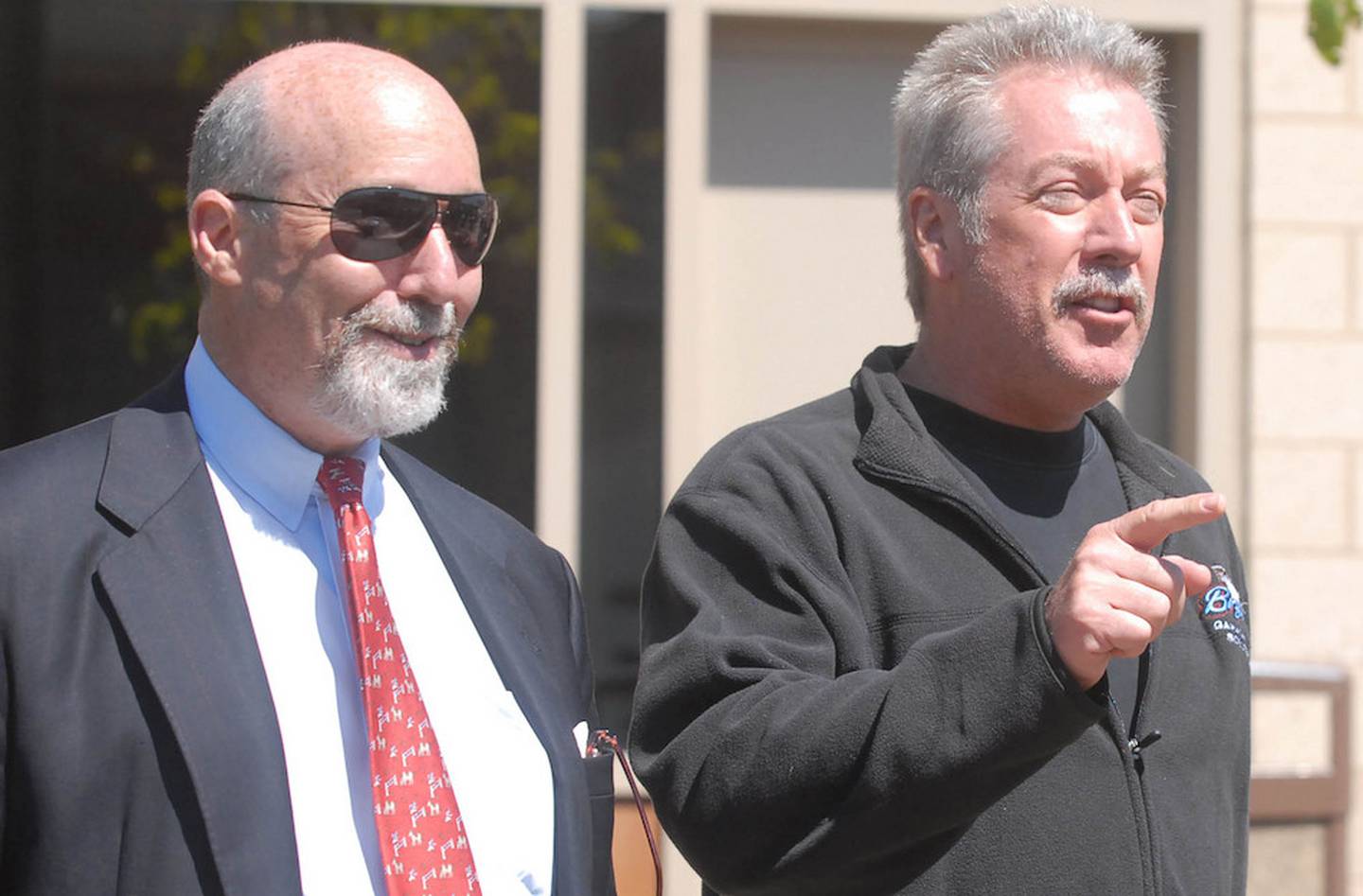 Drew Peterson filed a petition for post-conviction relief on Oct. 19, 2021, and prosecutors with Will County State's Attorney James Glasgow's Office filed a motion to dismiss the petition on Nov. 29, 2021.
Drew Peterson's petition and the state's motion to dismiss have not been ruled on yet, something that Brodsky said was "extraordinary to say the least."
Peterson's next court date is Dec. 14.
"It's certainly so strange enough that there's some ulterior motive, there's something outside the legal process, the strict legal process that's going on here is why it's being delayed," Brodsky said.
Brodksy suggested "there's stuff they don't want looked into," referring to the state's attorney's office and Peterson's attorneys with the Will County Public Defender's Office.
"What that might be, I don't know," Brodsky said.
Although it's possible both parties in the Peterson case have been waiting on the appellate court to rule on Burmilia's gag order on Brodsky.
In a June 8 appellate filing, Brodsky wrote the chance that Peterson will face a jury again is "infinitesimally small."
Brodsky also said a trial court's 2010 finding that the state proved — by the preponderance of evidence standard — that Drew Peterson murdered Savio and Stacy Peterson was publicly noted by the appellate court in 2011 and 2012.
"If the jury pool was polluted, it happened in 2011 and 2012," Brodsky said.
Brodsky also claimed in the same filing that he met with the state's attorney's office this year to "discuss his thoughts about resolving the mystery of Stacy Peterson's disappearance, and the legal and moral justifications for doing so."
"Instead of being told there was an objection, it was conveyed to the appellant that the Will Country States Attorney was supportive, and encouraged the appellant. But this was in private," Brodsky's filing said.
The Herald-News has not yet received a response from the state's attorney's office about the claim.
Judge Dave Carlson is now presiding over the Peterson case following Burmilia's retirement from the bench. Carlson, who worked as a prosecutor under former State's Attorney Jeff Tomczak and Glasgow, ran against Glasgow in 2012 and lost.
The Peterson case was one of many issues that cropped up between Glasgow and Carlson during the election.
In a Sept. 21, 2012 article from ABC7 Chicago, Carlson was quoted claiming Glasgow manipulated both the Peterson trial and the trial against convicted killer Christopher Vaughn for political purposes. Glasgow denied the claim.
Carlson also criticized Glasgow's performance during the Peterson trial in in an interview with the Chicago Tribune published on Oct. 23, 2012.