Our Lady of Angels Retirement Home plans to close by Feb. 28.
The Joliet nursing home, a local institution since 1962, may stay open longer if needed to find new homes for its residents, said Sister Jeanne Bessette, president of the Joliet-based Sisters of St. Francis Mary Immaculate. But the goal is to find new homes for the nearly 100 people at Our Lady of Angels by the end of February.
"This is a very difficult situation," said Bessette, who also chairs the nonprofit organization that owns the nursing home. "My greatest concern is for the residents of Our Lady of Angels."
Bessette said Our Lady of Angels lost $2.5 million in the last fiscal year and would have closed already if not for COVID-19 relief funding from the federal government.
"Operating it is way over budget for what we can afford," Bessette said.
Our Lady of Angels is bleeding money at the same time it has no savings to use for needed building improvements, Bessette said.
Even so, the Illinois Nurses Association, which organized staff into a union in August, said it will not give up on trying to keep Our Lady of Angels open.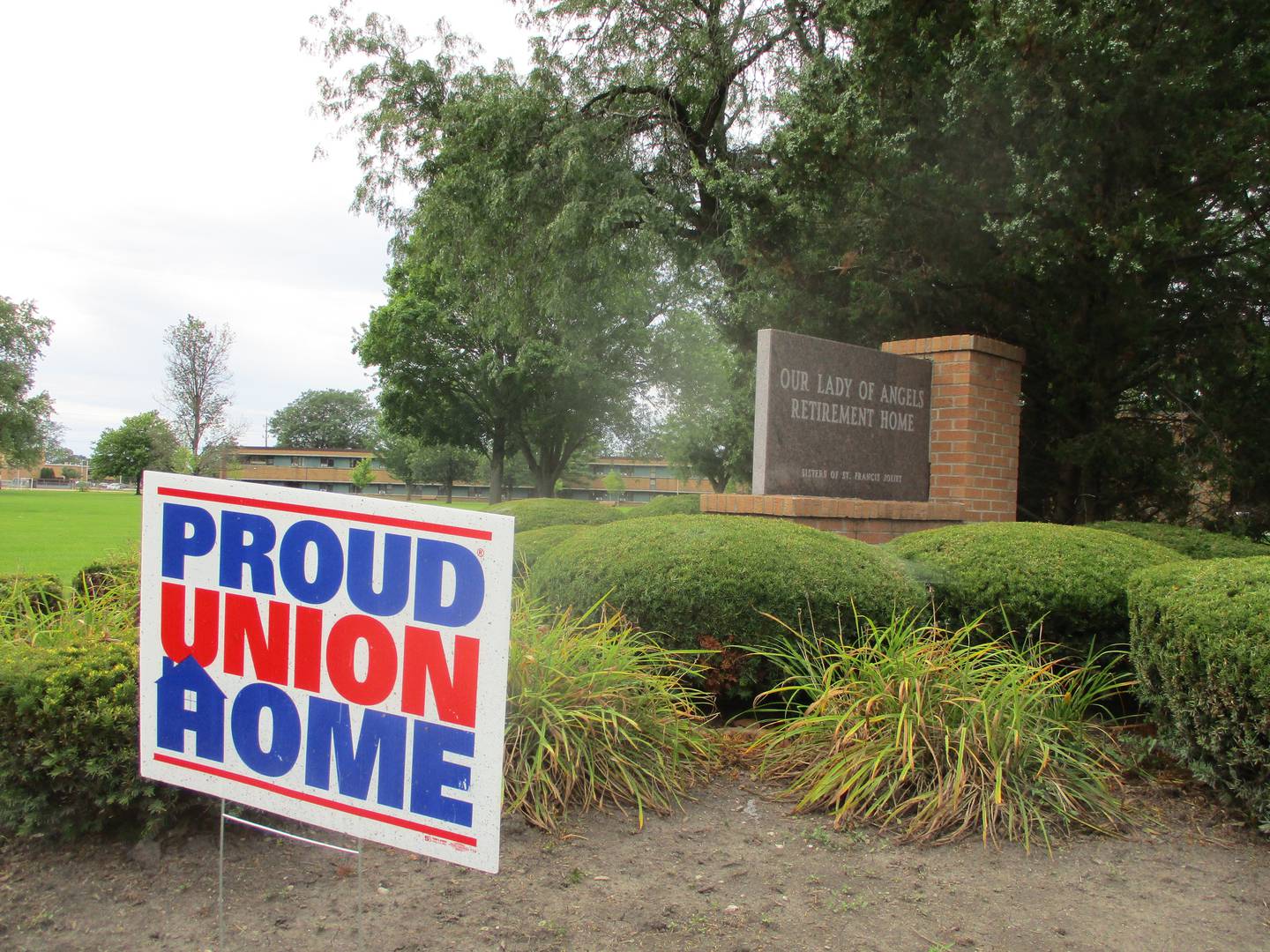 "We don't think it's a lost cause," said John Fitzgerald, staff representative for INA. "This is an institution in Joliet, and there's a real need."
The INA was already trying to negotiate a contract for workers at Our Lady of Angels last month when news came out that the nursing home may close. The union has since met with management to discuss options for keeping the nursing home open.
Our Lady of Angels employs about 100 employees. About 80 of those are in the union.
Both sides agree that the nursing home is spending too much money on nurses and other employees provided by outside agencies but disagree on what can be done about it.
"We said raise wages and you will save money, because you will attract and retain staff," Fitzgerald said.
Bessette said agency employees "fill a need but they cost a lot more than regular staff."
She said the nursing home gets no applicants when it advertises for employees.
Bessette said Our Lady of Angels is in a predicament facing other nursing homes,but its situation is worse because it is not part of a larger corporation that could offset costs.
"There are no economies of scale," she said.
Our Lady of Angels was created by the Joliet-based religious order in large part to provide a nursing home for aging nuns and priests. There are no other similar facilities in the region, and the nuns and priests are likely to be moved to more secular living arrangements, Bessette said.
There are now 33 nuns, one priest and 63 lay people living there, Bessette said.
The Sisters of St. Francis Mary Immaculate announced the targeted Feb. 28 closing in a news release.
"We will be working with each family during this transition," the statement said. "Our hope is to have each resident transitioned to a new home by or before February 28, 2023."
Bessette said the Feb. 28 date was set in large part because of concern whether Our Lady of Angels would be able to keep staff beyond that date.
"If we still have two residents in the building on March 5, we will continue working with those families," she said. "But we have to have staff."