Prosecutors and a defense attorney are expected to make their final case to the jury Monday over a 2017 crash that killed a pregnant woman and her three children.
Will County prosecutors rested their case Friday against Sean Woulfe, 29, who was charged with the reckless homicide of Lindsey Schmidt, 29, and her three sons, Owen, 6, Weston, 4, and Kaleb, 1.
Woulfe's attorney, George Lenard, also rested his case and did not call his own witnesses. Lenard told Judge Dan Rippy that Woulfe will not take the stand.
"He has decided he does not want to testify," Lenard said.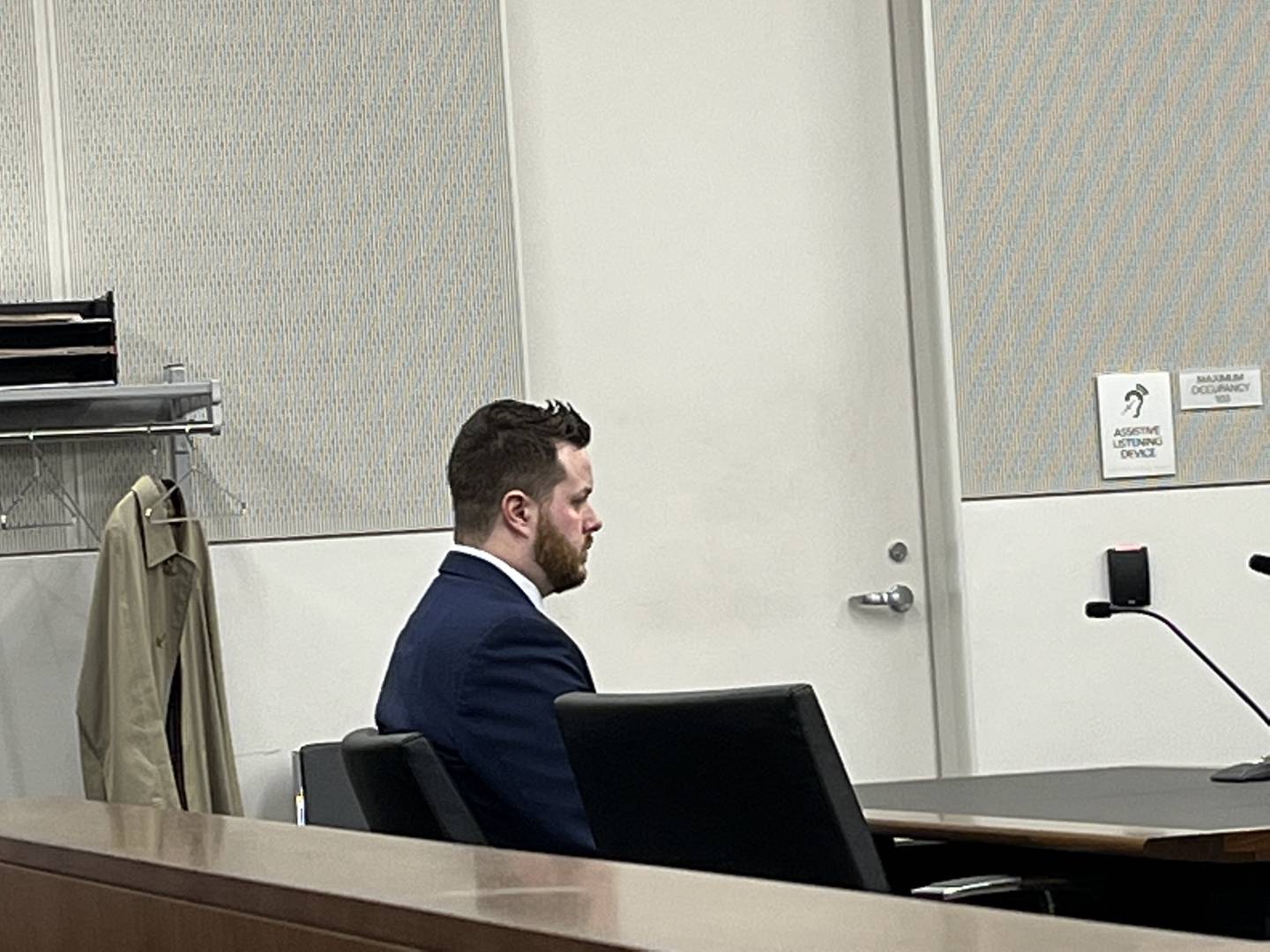 Lenard and prosecutors are expected to deliver closing arguments to the jury Monday.
The trial began Wednesday with testimony from Norberto Navarro, 30, the sole eyewitness to the crash that occurred July 24, 2017, at the intersection of East Corning Road and South Yates Avenue in Washington Township. Prosecutors said Woulfe was traveling on Corning Road before crashing into Schmidt's vehicle on Yates Avenue.
Navarro was working at a nearby farm when he saw the crash and ran to the scene to render aid.
"It was so loud it sounded like an explosion," Navarro said.
The impact caused Schmidt's vehicle to roll over, Navarro said.
Navarro estimated that Woulfe was driving 80 mph.
After Navarro's testimony, he was released from the Will County jail. He had been placed in jail on a material witness bond to ensure his live testimony after prosecutors discovered he was the subject of federal deportation proceedings.
On Thursday, jurors heard from Will County patrol Sgt. Steven Mathis that investigators gathered data from Woulfe's Chevrolet S-10 truck that showed it was traveling 83 mph seconds before the crash.
Mathis testified that neither Woulfe nor Schmidt, who was driving a Subaru Outback, were using their cellphones before the crash.
On Friday, jurors viewed photos of the crash site and the photographs of the damage to the two vehicles in a presentation prepared by Michael DiTallo, a traffic crash expert who provided his analysis of the incident to police.
DiTallo testified that both Corning Road and Yates Avenue have 55 mph speed limits posted. He said Corning Road has stop signs at the intersection with Yates Avenue while the latter road has no traffic control device.
The photo of Woulfe's truck showed severe front-end damage, with a twisted, cracked front windshield. Another photo showed Schmidt's vehicle appeared almost completely destroyed on the driver's side. DiTallo said the crash scene showed physical evidence that Schmidt's car rolled over after being struck.