A jury will decide the fate of a man charged with the reckless homicide of a pregnant woman and her three sons following a 2017 traffic crash near Beecher in Washington Township.
Twelve jurors and four alternate jurors were impaneled on Tuesday to weigh the case against 29-year-old Sean Woulfe. The trial is expected to begin Wednesday morning.
Woulfe was charged with the reckless homicide of Lindsey Schmidt, 29, her unborn child, and her three sons, Owen, 6, Weston, 4, and Kaleb, 1, who each died as a result of the horrific crash on July 24, 2017.
Prosecutors alleged Woulfe was driving a truck at a speed greater than the posted 55 mph limit, disobeyed a stop sign at the intersection of East Corning Road and South Yates Avenue in Washington Township and struck Schmidt's vehicle.
The offense of reckless homicide is punishable by probation or up to five years in prison, according to prosecutors.
Prosecutors intend to seek an additional term of imprisonment for Woulfe. They contend Judge Dan Rippy could sentence Woulfe up to 10 years in prison.
One issue that attracted controversy in the case is the detainment of Norberto Navarro, 30, who is the sole eyewitness to the crash, said Carole Cheney, spokeswoman for Will County State's Attorney James Glasgow's office.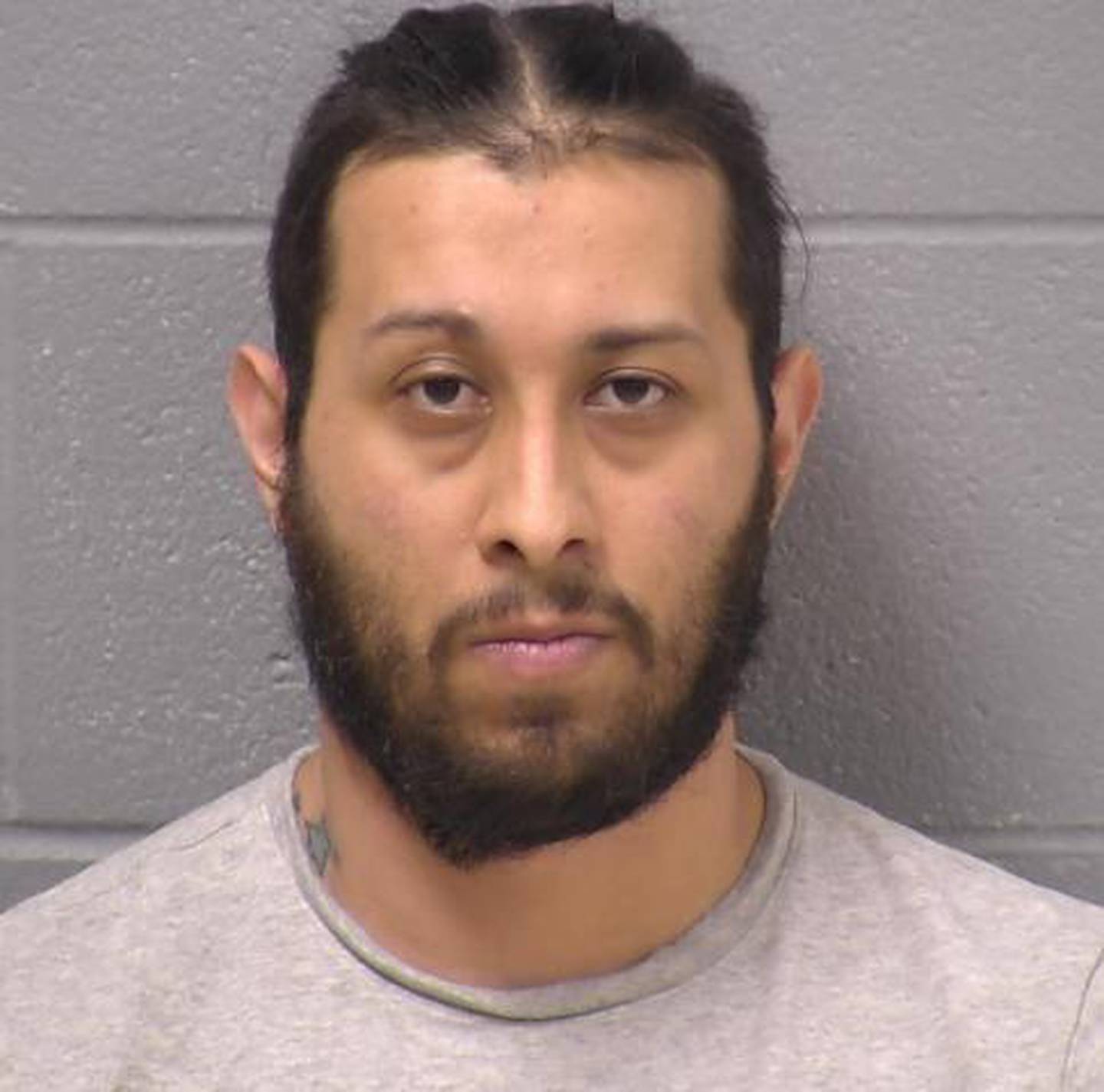 Navarro is expected to testify Wednesday.
Navarro was the subject of deportation proceedings and prosecutors contacted federal officials because his testimony is critical to the prosecution, Cheney said.
Navarro and his attorney voluntarily agreed to the use of a material witness bond "until the conclusion of his testimony to ensure his availability to give his testimony," Cheney said.
In a March 2 court filing, Navarro's attorneys said their client is a lawful permanent resident since he entered the U.S. in 1999. His attorneys said he was placed in immigration removal proceedings by U.S. Immigration and Customs Enforcement last year because of his 2019 drug conspiracy conviction.
Navarro was transferred from ICE custody to the Will County jail on Jan. 20, Navarro's attorneys said. His immigration removal case was closed the next day.
In a March 17 letter to Illinois Attorney General Kwame Raoul, 16 state lawmakers and U.S. Representative Robin Kelly accused Glasgow's office of violating Illinois law by entering an agreement with ICE to detain Navarro. The letter said Glasgow's office will return Navarro to ICE custody after his trial testimony.
Cheney said Glasgow's office is not assisting with any actions by federal officials to deport Navarro.
"To the contrary, the state's attorney compassionately acknowledged the trauma Mr. Navarro experienced and used his discretion to sign a U-Visa application classifying Mr. Navarro an actual victim in this case based upon the harrowing experience of being an eyewitness and then attempting to render aid in the unspeakable aftermath," Cheney said.
A U-Visa allows victims of certain crimes to stay in the U.S.