JOLIET – Toby Onyekonwu had a terrific debut for Joliet West over the weekend, as he scored 33 points in a double-overtime win against Minooka.
On Tuesday night, Onyekonwu, a transfer from Plainfield East, played in front of his new home fans for the first time, and he treated them to a 36-point effort in a 70-42 Southwest Prairie Conference win over Oswego, which was playing its first game since since Dec. 17 because of two COVID pauses.
"It felt great to be in front of the home fans," Onyekonwu said. "I have been waiting two months to get on the court, so getting out there feels great.
"We aren't doing anything different with me here. Coach [Jeremy Krieger] wants us to do the same thing no matter who is out there. We just have to go out and do it."
The Tigers (9-8, 5-2) pride themselves on their defense, and Tuesday night was no exception. The most points West allowed in a quarter was 13 in both the second and third, and they forced Oswego (3-8, 2-3) into 12 turnovers.
"It all starts on defense for us," Krieger said. "We preach to the kids that we want to hold teams to 10-point quarters and 40 for the game. We know that the defense will break down once in a while, but that's the goal we are aiming for every time out.
"With Toby coming in, and with guys like Jeremiah Fears and Jayden Martin [who is currently injured], there is only one ball, and they have been taught early that they have to share it. Toby also makes us a little longer and gives us more athletic versatility on defense."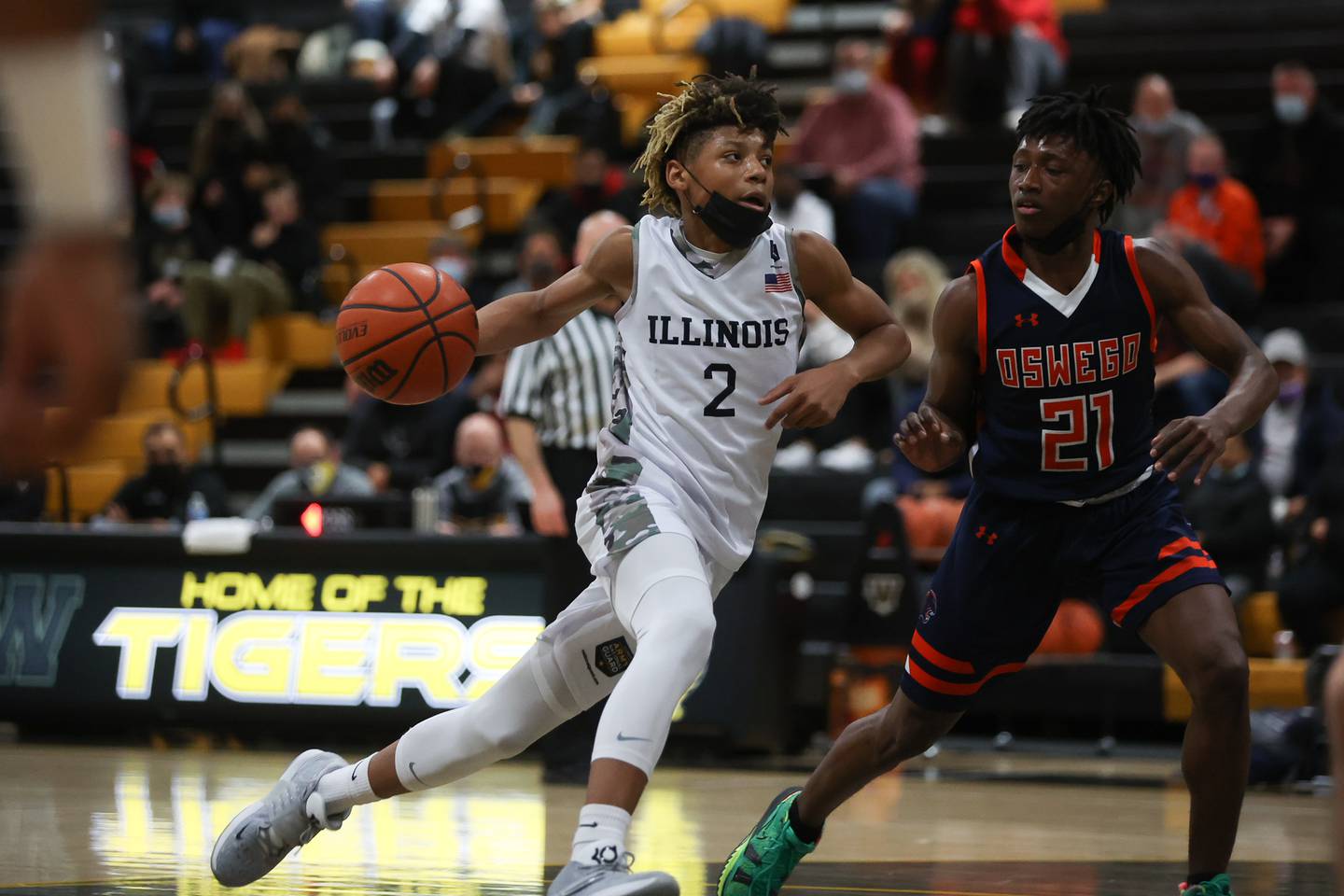 Onyekonwu wasted little time introducing himself to the home crowd, scoring seven points in the first quarter to help the Tigers to a 14-10 lead. He did most of his damage driving to the basket, using his quickness, long arms and jumping ability to get to the rim.
Oswego hung with the Tigers early, taking a 10-7 lead before West scored the final seven points of the quarter. The Panthers then scored the first five points of the second to move ahead, 15-14, and held a 21-19 lead at the second-quarter mask break after a floater in the lane by Armani Hunter.
West, however, went on a 10-2 run to end the second half with a 29-23 lead and continued to dominate at the start of the third quarter. The Tigers outscored Oswego, 10-2, to start the third quarter to open up a 39-25 lead and cruised from there.
"We like to try to start the game and the third quarter strong," Krieger said. "Especially the third quarter. You put together a 10-2 run, or 8-0 or even 6-0, and you can feel the momentum move to your side, and the clock gets pretty short on the other side.
"It's nice having Toby available for us now. It takes some pressure off of Jeremiah Fears to run the point and defend the other team's point guard as a freshman. He's been doing a good job, but now he can be on the wing and get set up with a pass. When Jayden Martin comes back, we could have a team that will be scary."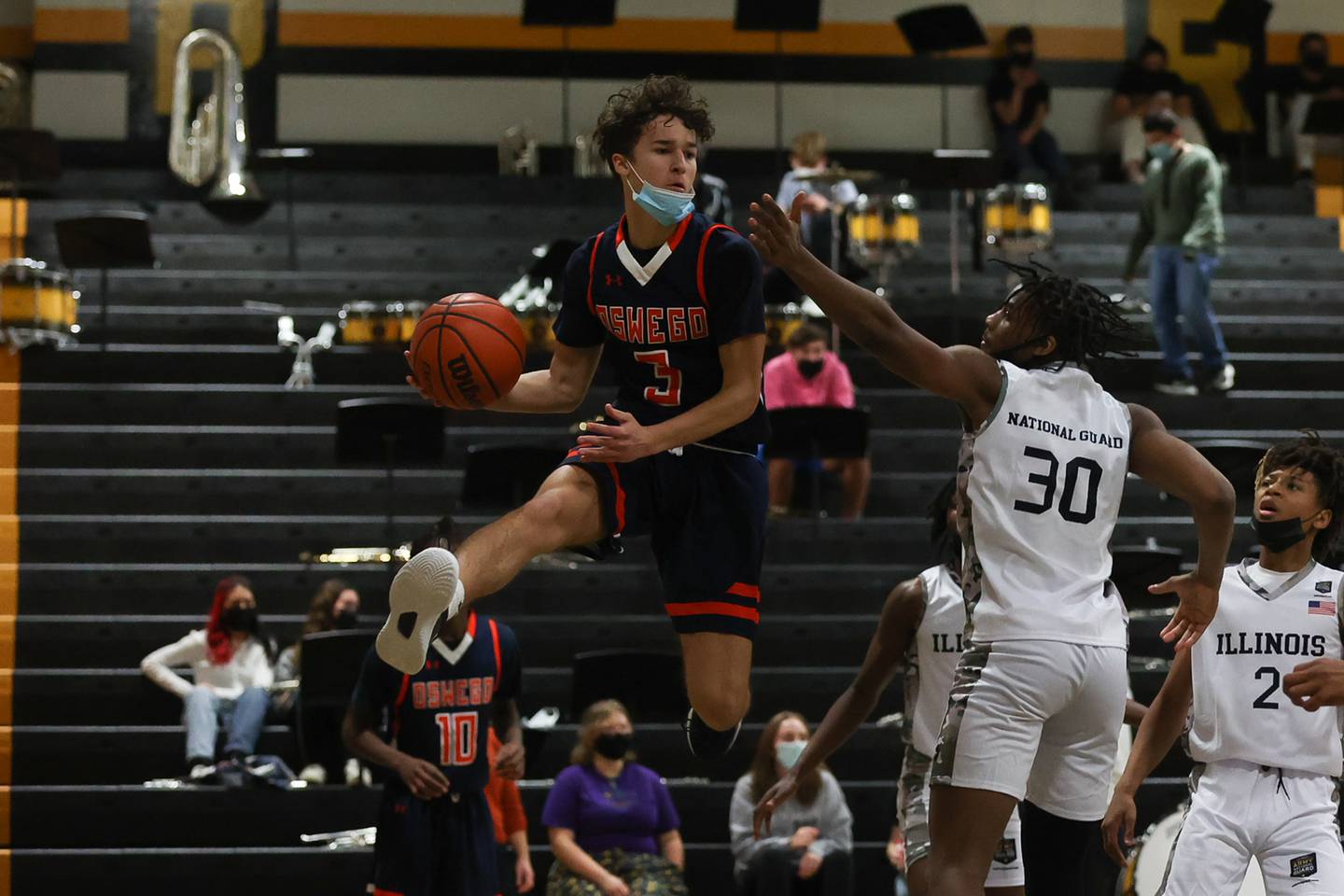 After Onyekonwu's 36 points, Fears finished with 10 for the Tigers, while Justus McNair added seven and Aaron Brown and Skylar Crudup each scored six. Crudup had a team-high eight rebounds, while Onyekonwu had seven and McNair five.
Max Niesman led Oswego with 13 points, while Jeremiah Akin scored 10. Niesman also had a team-high nine rebounds.