The University of St. Francis recently opened a Racial Healing Collection and Reading Room in the LaVerne and Dorothy Brown Library on the USF campus – and the space is open for the community to enjoy and explore its wealth of materials.
In addition, anyone with a USF library card – alumni and Joliet community members are eligible – are also welcome to check out materials.
The goal for the space is to "facilitate learning, understanding, and constructive discourse on justice, equity, diversity, and Inclusion at USF and within the neighboring community," according to the space's dedication plaque.
The Racial Healing Collection and Reading Room was dedicated on Jan. 18.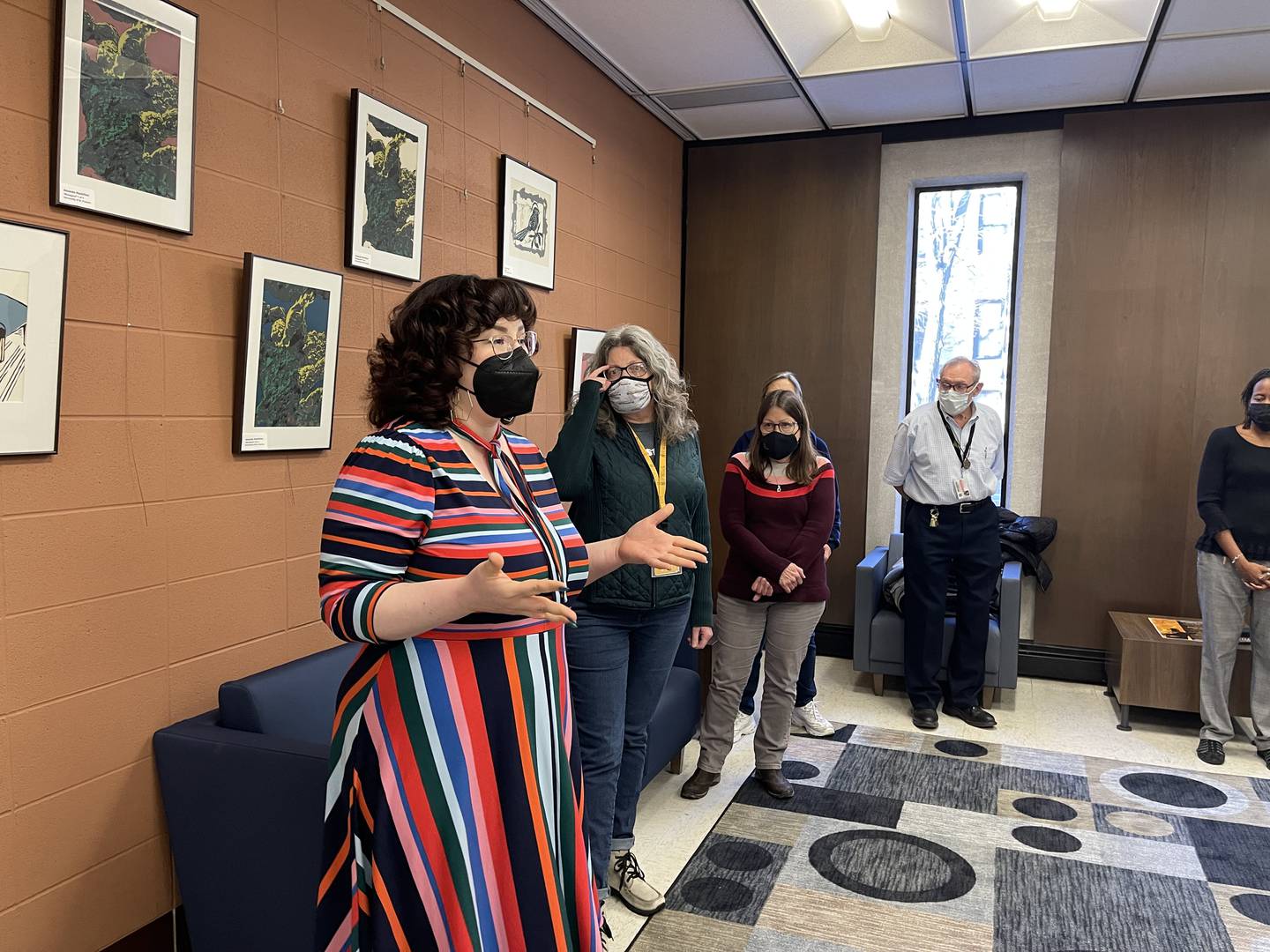 The USF Office of Institutional Diversity and a Healing Illinois grant through the Illinois Department of Human Services and The Chicago Community Trust helped to make this collection possible – as did a collaboration between Brigitte Bell, USF director of library services, and Allison Heard, USF director of institutional diversity and Title IX coordinator.
Heard feels the Racial Healing Collection and Reading Room is a great resource for breaking down barriers.
"You can educate yourself," Heard said. "You can read. Not all of us get the chance to live next to diverse neighbors. We don't all get the chance to work in an area with so many diverse people. Sometimes the only way of obtaining information is through a book."
Bell had the initial vision. She said approximately 38% of USF students are students of color. So Bell strives to ensure the library "has something for everyone," which is the goal of every library, she said.
But Bell also feels that libraries should be safe spaces where the community feels comfortable gathering.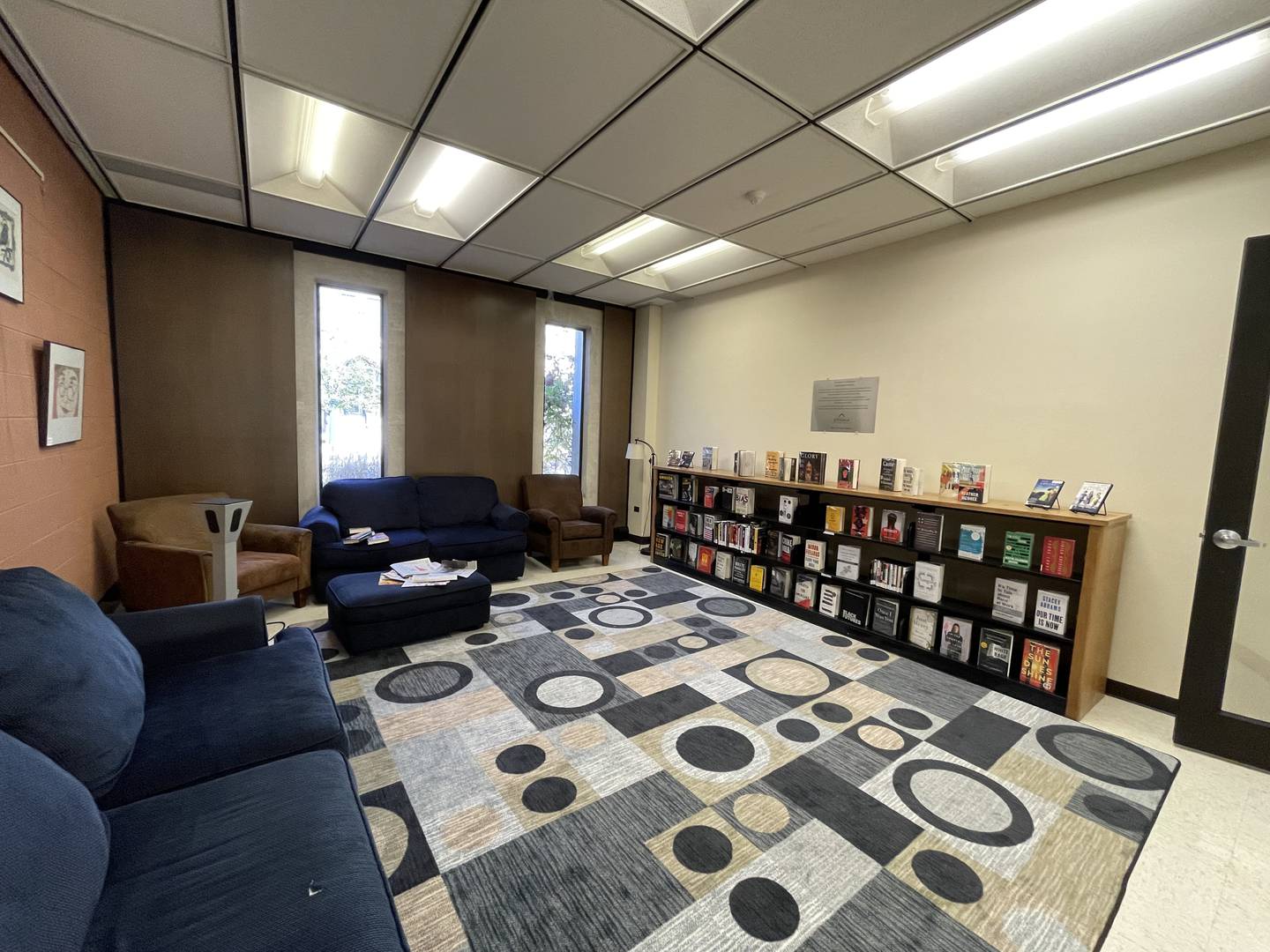 This last is also important, especially since the last two years have been "really tough" for people in terms of the pandemic and racial unrest, issues that Bell said "weighs heavily on our minds and hearts and also our students."
That notion inspired Bell to create a Racial Healing Collection and Reading Room as one way to "expand on our goal a little deeper."
"We could just build it gradually over time, two titles a month," Bell said was her original plan.
But then Heard offered to share some of the grant money for the project, Bell said.
"That's when it became more than I ever imagined it could be," Bell said.
Heard, host of the "Pause for Justice" radio show on WCSF 88.7 FM, which discusses "social justice and equity through powerful conversations to promote healing," the USF website said, was happy to help Bell with this project.
She felt that many people can't watch TV, listen to the radio or browse social media without encountering information related to the pandemic or systemic racism. And that really makes it "hard to continue to have dinner in the same way you did before," Heard said.
"It was really hard to continue to go to church, take communion and listen to the pastor with feeling a call to do something," Heard said.
Heard said some people responded in terms of protests and riots.
"We wanted to do something proactive," Heard said.
But because people live and work in a diverse society, people will need to work through the issues.
"A library is a perfect place to facilitate that," Bell said.
The location of the Racial Healing Collection and Reading in the library is intentional, Bell said, and it underscores the importance of the space.
"It's one of the first rooms people see when they walk in the door," Bell said. "We wanted to send the message loud and clear."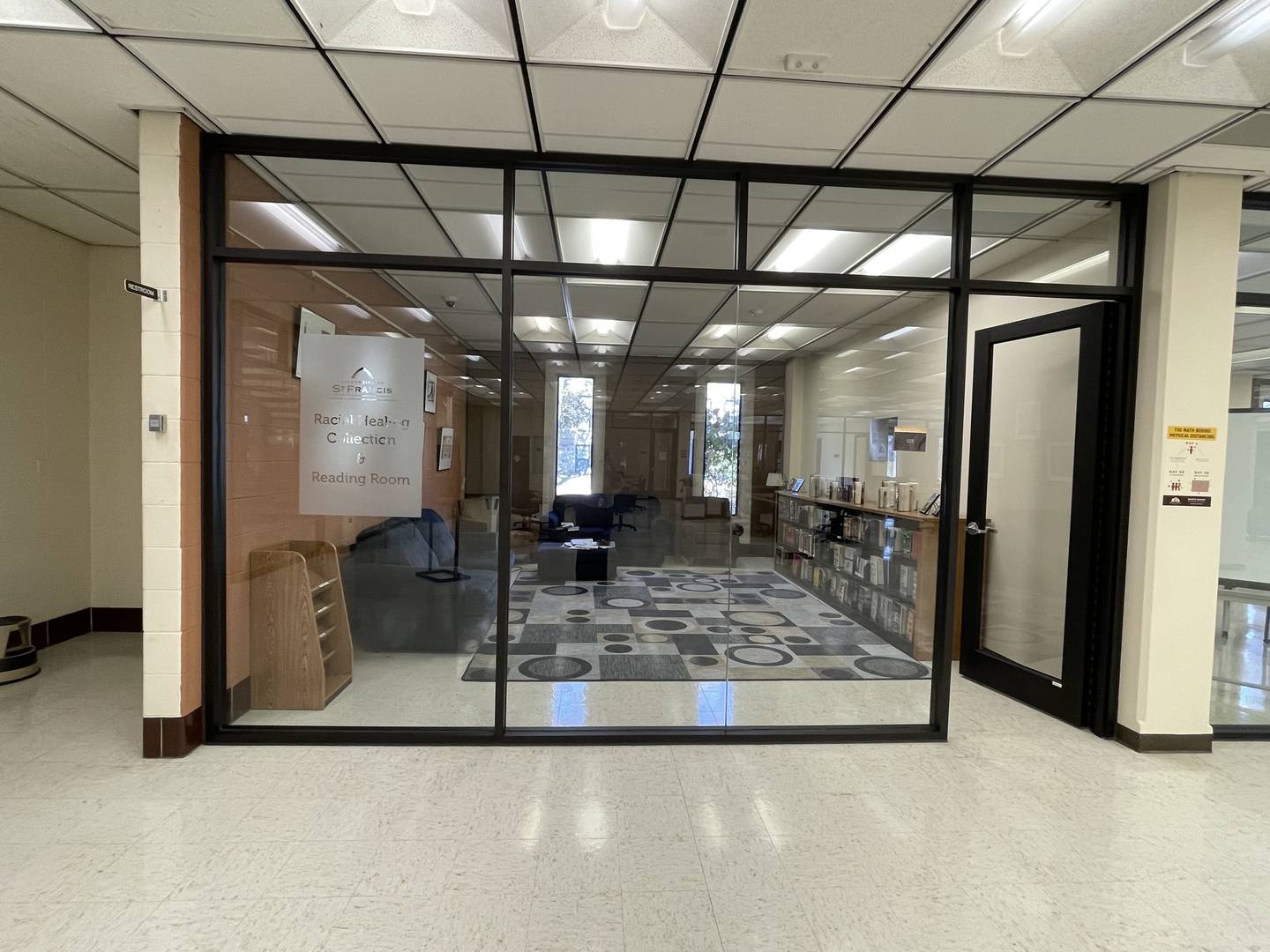 Bell is working to create an online guide of material in the Racial Healing Collection and Reading Room that visitors can access with a QR code. Some books are available in alternative formats, such as CD, she said.
She has also reached out to USF students to create and submit pertaining to social and racial justice for the space, Bell said.
One opportunity to touring the space will be 6 p.m. Feb. 16 when the USF library will partner with the Joliet Public Library to support first generation college students. The library will make free public library cards at the event for anyone who has an ID with a current Joliet address.
For information, visit aheard@stfrancis.edu.
Stream the "Pause for Justice" radio show from 1 to 2 p.m. Wednesdays at wcsf.streamon.fm.