Kevin Olson, Grundy Bank president and CEO, called his predecessor Ron Wohlwend "a visionary" – and Ron's work in the community upholds the honor.
Ron served Grundy Bank as president and chief executive officer from 1981 until his retirement in 1999. He then served the bank as its board chairman until 2019 and Ron's transition from one role to the other was seamless, Kevin said.
"It served as a model for our other board members," Kevin said.
Here's what some people didn't know. Ron became blind in one eye at age 8.
"He took his Boy Scout knife to get the cork out of a bottle," Ron's daughter Mary Olson of Morris said. "And the knife went up into his eye."
But the vision impairment only made Ron more determined to succeed and he "never let that slow him down," Mary said.
During Ron's funeral service, people shared examples of Ron's determination: sitting in the back of the classroom when the teacher thought he should sit up front, learning to play baseball and mastering dancing, especially one complicated routine Ron loved to dance with his wife Jackie called "The Southern Illinois Shuffle."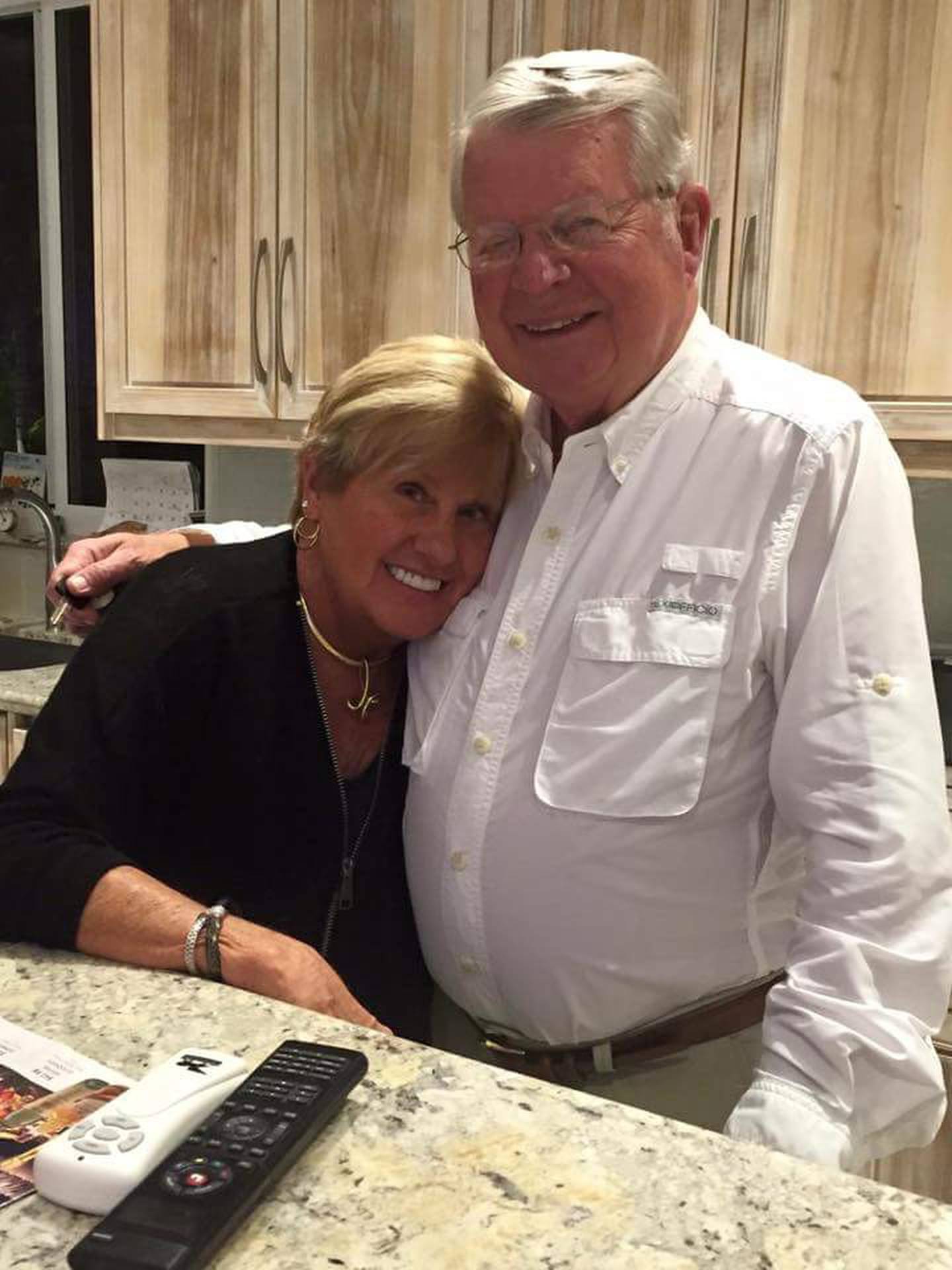 Later, those accomplishments include his decades-long service to Grundy Bank and giving back to the community in voluminous ways.
Community servant
In fact, Grundy Bank recently gave $250,000 gift to help fund Morris Community YMCA's Capital Campaign and to provide ongoing scholarship support for The Grundy Bank/Ron Wohlwend Childhood Development Fund, which was newly created to help ensure children will have access to YMCA programs even if they cannot pay, according to a Nov. 4 Herald-News story.
Kevin said Ron especially supported the YMCA and that Ron and Jackie served as honorary chairs of the Morris YMCA's Capital Campaign.
"What he loved about the YMCA is that it touched the entire community," Kevin said. "Rich, poor, people with special needs: it does not segment…we have an opportunity to put together an incredible legacy for our town and have it faithfully serve our community for many, many years and outlive all of us."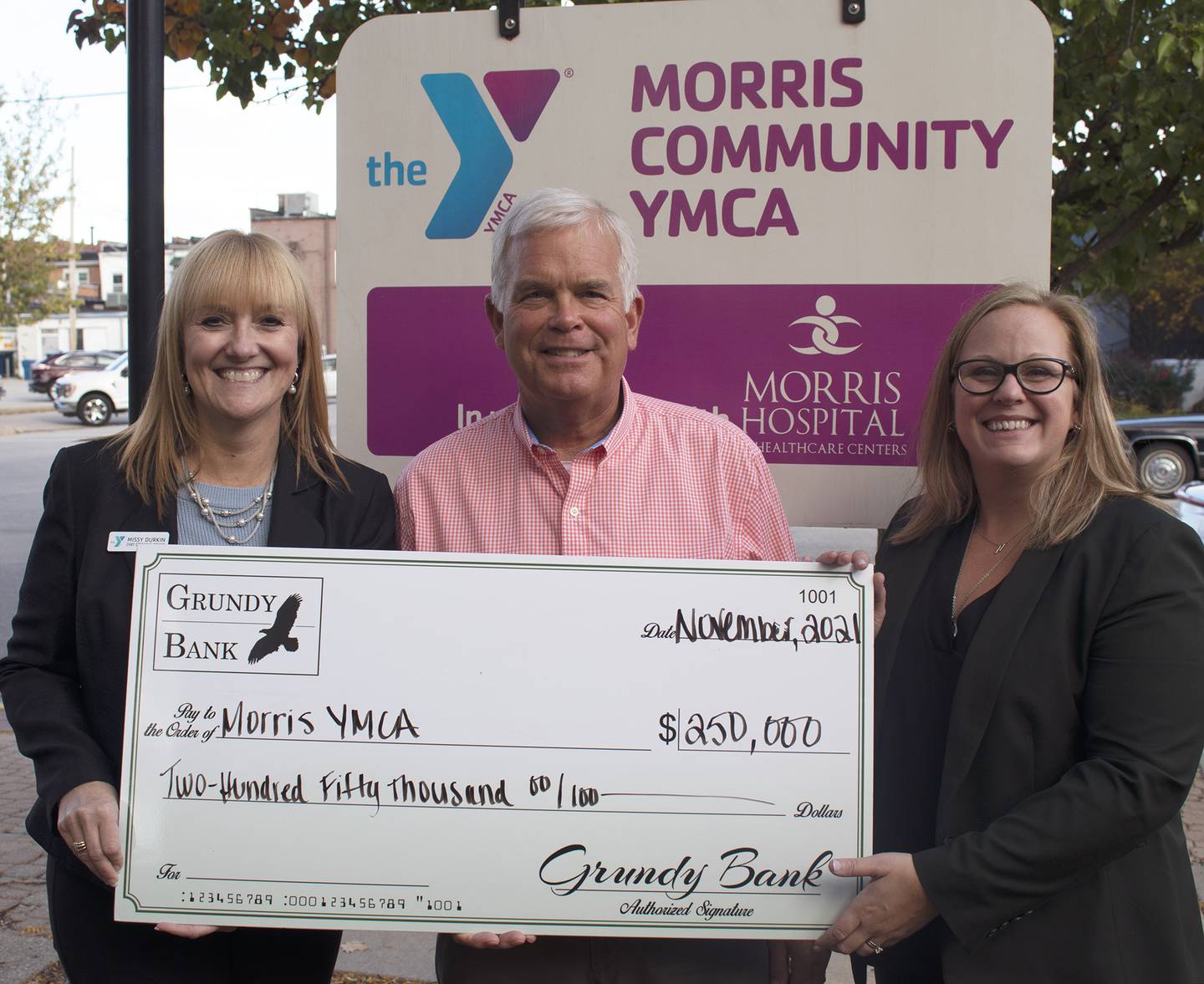 Ron's obituary listed an impressive list of charities and organizations he served and – in some cases – helped found and sustain.
These include the board of directors for the Grundy County United Fund, Morris Cemetery Association, Grundy County Chamber of Commerce [serving as president in 1976], Illinois Valley Industries, Morris Hospital Foundation, Morris Downtown Development Partnership, Community Foundation of Grundy County, Joliet Junior College and Breaking Away.
Ron also served as treasurer for Morris Community High School District 101, Saratoga Grade School District 60C and the Grundy Area Vocational Center, his obituary also said.
"My dad was a big believer in giving back to the community," Mary said. "The community had been so good to him over the years, and he's always been a believer in giving back wherever he can. I don't think it was ever anything we talked about as much as we felt, as much as what we saw, Actions speak louder than words and, in our case, he just loved our community. I think he always felt very fortunate, and he always wanted to make our community the best place to live."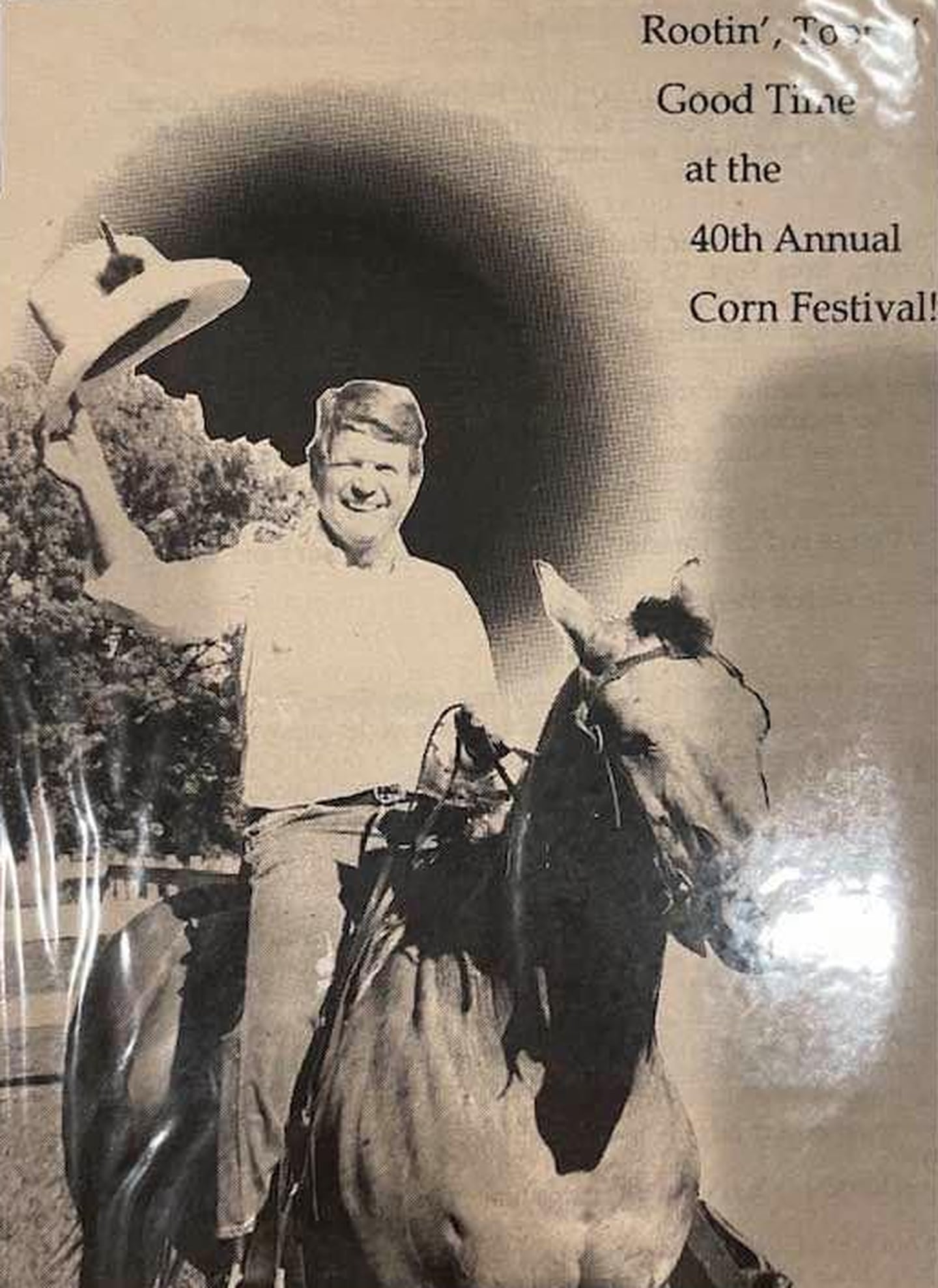 Ron was also member of the Morris Country Club and the First Presbyterian Church of Morris. People at Ron's funeral service discussed Ron's great faith and how he felt especially close to God when riding horses on his farm.
But then, Ron who grew up in Marion, really loved nature and especially loved to fish [especially in Canada] and hunt. Mary said when Ron worked as a goose guide when he was a finance student at Southern Illinois University. People at the funeral also shared how Ron loved hanging out in the goose blinds and listening to hunters talk about their business deals.
"He always said he learned more hanging out with those guys than he did in college," Mary said.
The Grundy Bank years
Ron earned his degree in 1959, married Jackie in 1965 and moved to Morris in 1966 to serve as manager of operation services at Grundy Bank. He became the bank's vice president and cashier in 1970, its executive vice president in 1975, and then president and CEO in 1981.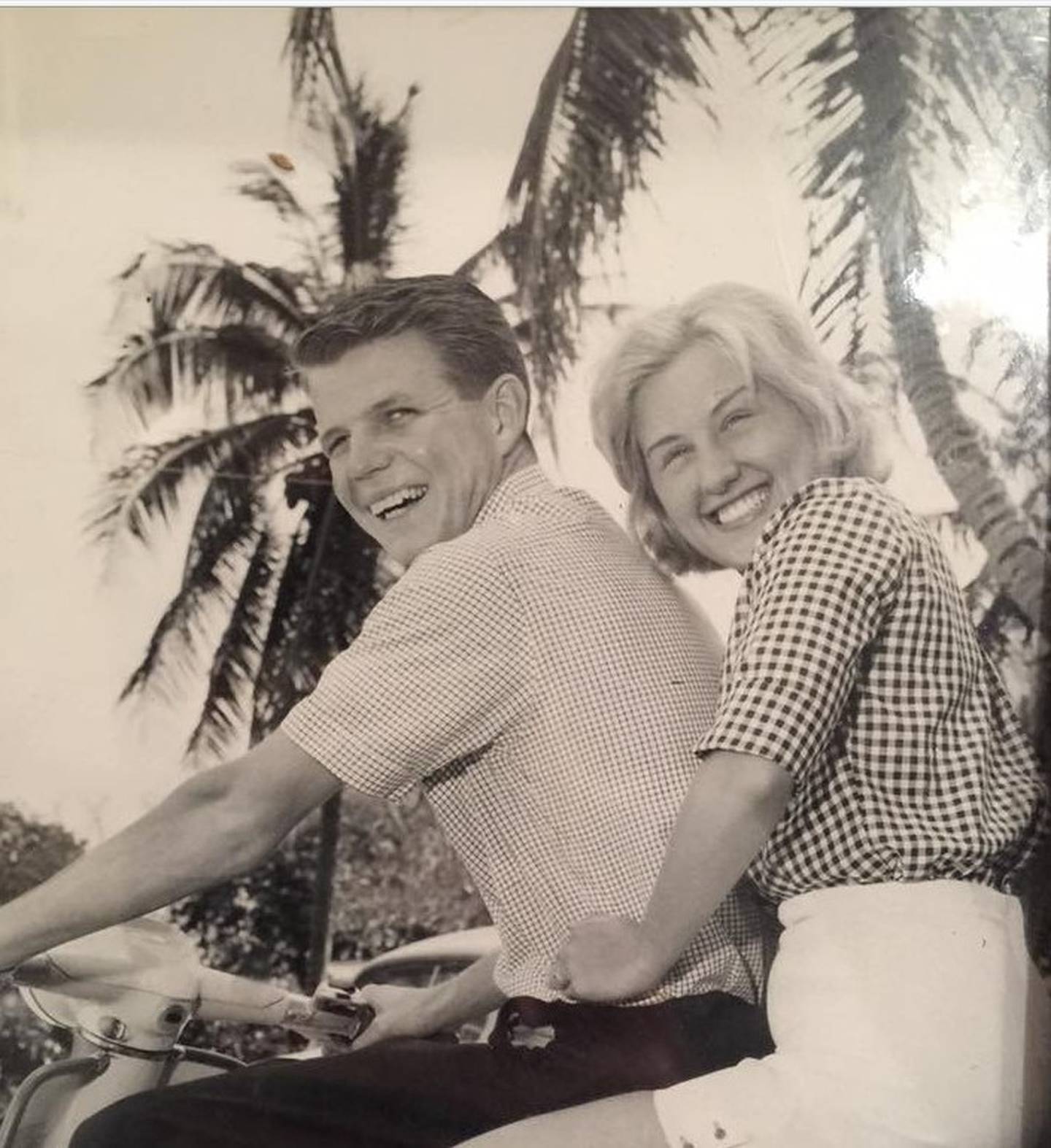 During those years, Ron was also a member of the National Speakers Association and he toured the U.S. to present "How to Talk to Your Banker," his obituary said.
In fact, people at Ron's funeral discussed Ron's knack for condensing long complex ideas into a couple of lines. People called them "Ronisms."
Ron also taught "Principles of Bank Operations" at the American Institute of Banking and served on the advisory council of the Graduate School of Banking in Madison, Wisconsin. Ron also held leadership roles with Illinois Bankers Association and the Community Bankers Council of the American Bankers Association.
The Illinois Bankers Association recognized Ron in September 2016 for 50 years of service to the banking industry and to Grundy Bank, which Ron "tried to run like it was family," Kevin said, a precept that remains to this day.
"We try to treat people as how we want to be treated," Kevin said.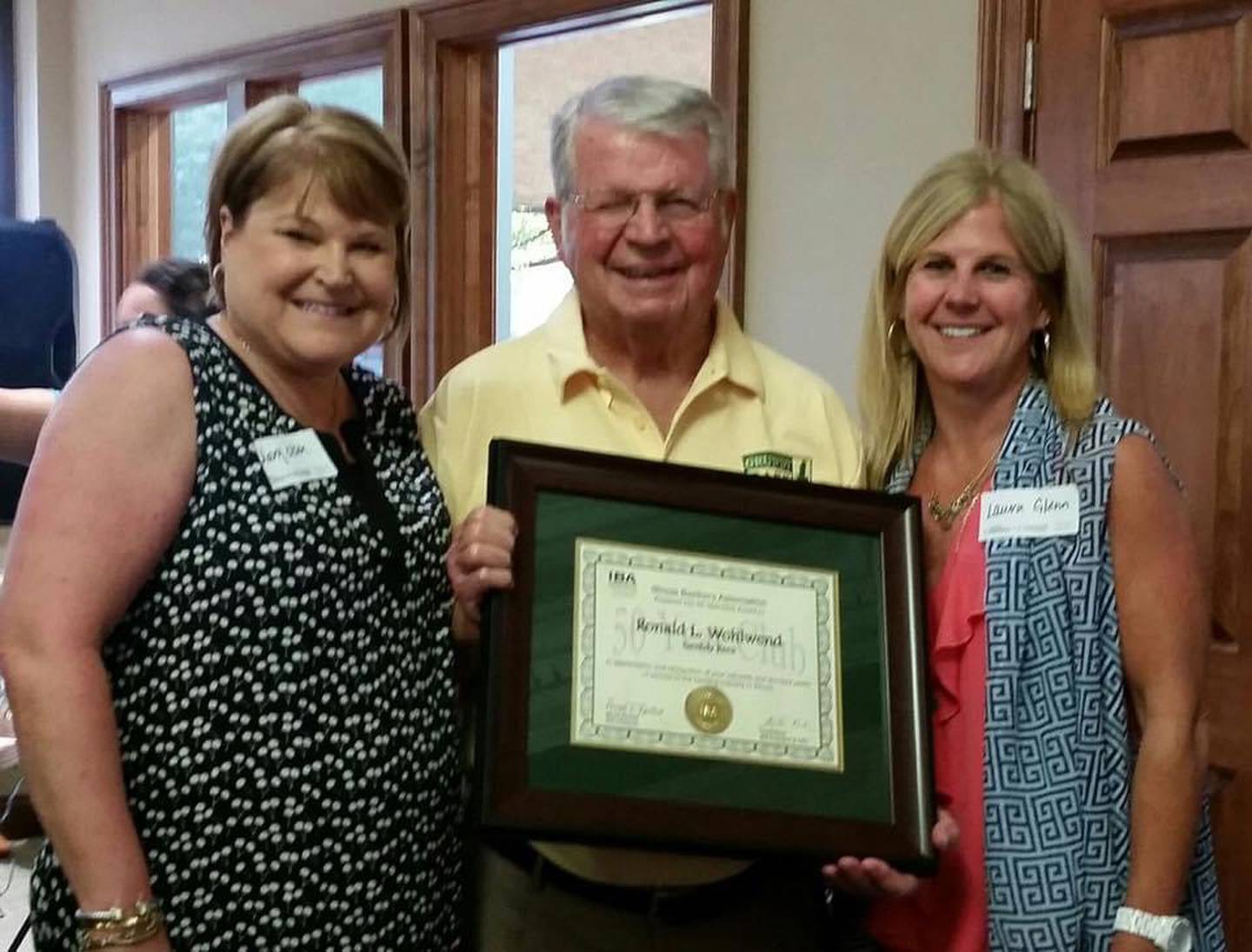 Ron was 79 when he died on April 17 after a long battle with Parkinson's. People at his funeral insisted the battle was long because Ron was such a gentleman, he would let others enter heaven first.
Furthermore, Ron never let his longtime bank service and his vast community service supersede his responsibilities at home. He was known for popping in to see grandchildren during his lunch hour. Mary said Ron was a devoted family man who always attended the activities of his three children: Mary, Laura Glenn of Hinsdale and David Wohlwend of Orono, Minnesota.
"He'd show up in a suit and tie and go right back to work," Mary said. "It was a stressful time at the bank, a 'sink or swim' time. He had a lot of work to do to make the bank successful. But he never missed a family meal; he never missed a family event."
• To feature someone in "An Extraordinary Life," contact Denise M. Baran-Unland at 815-280-4122 or dunland@shawmedia.com.