The Rev. Raymond Lescher, former pastor of Sacred Heart Catholic Church in Joliet, built his eulogy for Raymond Bolden of Joliet around one Bible verse: Micah: 6:8.
That verse reads: "And what does the Lord require of you? To act justly and to love mercy and to walk humbly with your God," which Lescher said "fit Raymond to a T."
Lescher said Raymond was a civil rights leader and president of the Joliet branch of the National Association for the Advancement of Colored People during the riots after the assassination of Martin Luther King Jr. on April 4, 1968.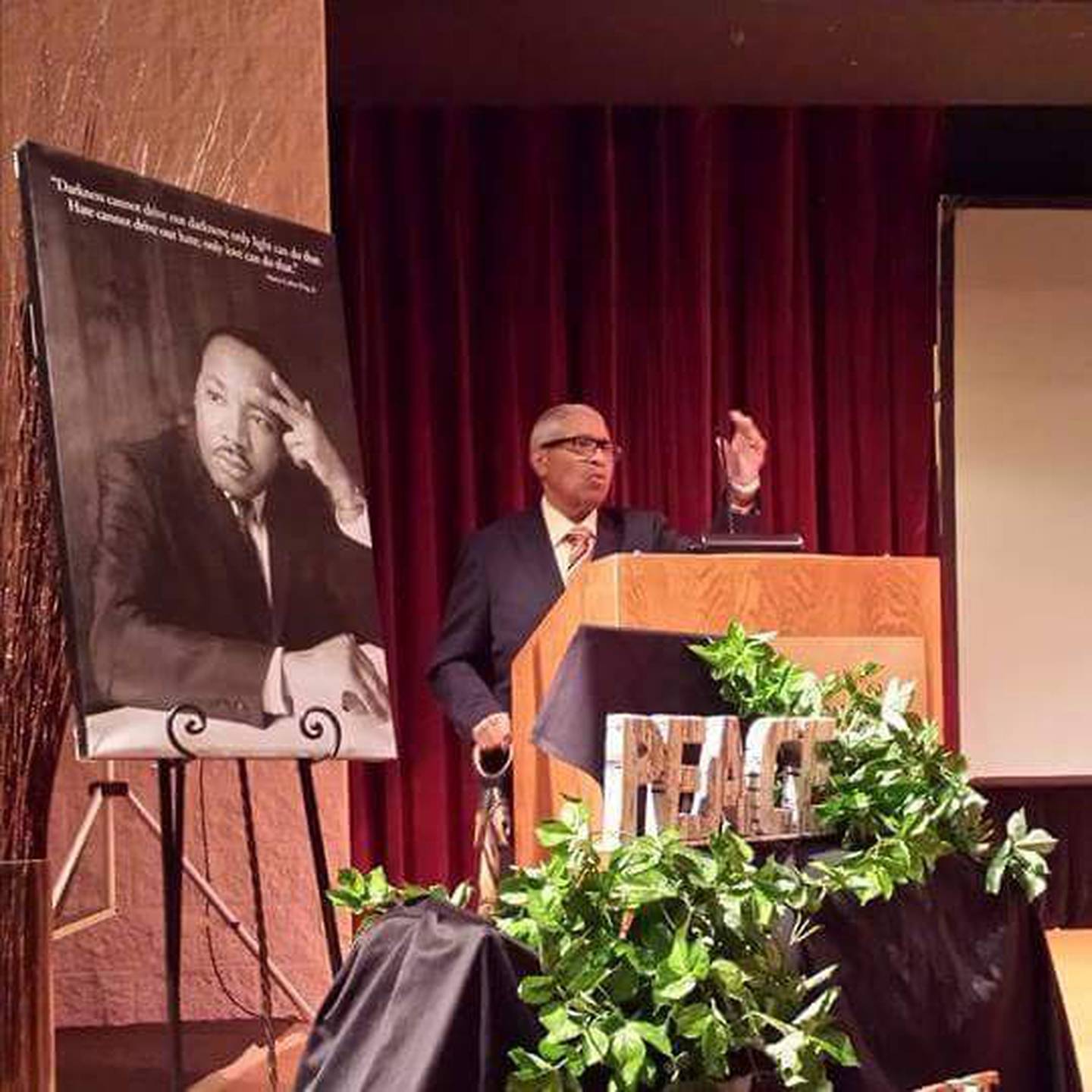 Raymond also was the co-founder of the Black Bar Association in 2007 and co-founder of the Warren-Sharpe Community Center in Joliet. He served as Will County's first Black assistant state's attorney and was a "renowned criminal defense lawyer," a Will County associate judge for 14 years and a circuit court judge for one year, according to his obituary.
A. Scott Bolden, a lawyer, former chairman of the D.C. Democratic Party and Raymond's son, said his father loved being a lawyer and a judge.
"If you were a lawyer, you loved to practice with him and you loved to practice in front of him," Scott said.
'Always made time to help'
Gerald Kielian of Plainfield, a former public defender in Will County, said Raymond not only was the best criminal lawyer in Joliet but one of the best in the U.S. Furthermore, Raymond always made time to help lawyers who were learning criminal law, he said.
"I remember when I was an attorney and doing a trial in Kankakee; the judge there was giving me a hard time. And I came back to Joliet that night very frustrated," Kielian said. "I called Raymond for advice and Raymond said, 'Stick around. I'm coming over to talk to you.'
"And he left his house – it was seven o'clock at night, maybe – and he came over and spent an hour or two ... discussing the problems I was having in Kankakee. And I always appreciated that about him. And that was not a singular experience where he helped me. But it was one that came to mind."
Kielian said Raymond could "talk to people at whatever level they were at."
"Raymond had an excellent command of the English language," Kielian said. "And because of the varied life experiences that he had, he could speak to anybody. I'm sure that when these 16-year-old kids came in that were barely literate and they spoke to Raymond, they understood what Raymond was saying, and they understood that Raymond was on their side."
Scott said Raymond was a humble man who deflected praise by saying "lawyers don't win cases, facts win cases" and "great lawyers do great things with so-so facts" and "losing is as important as winning in the courtroom."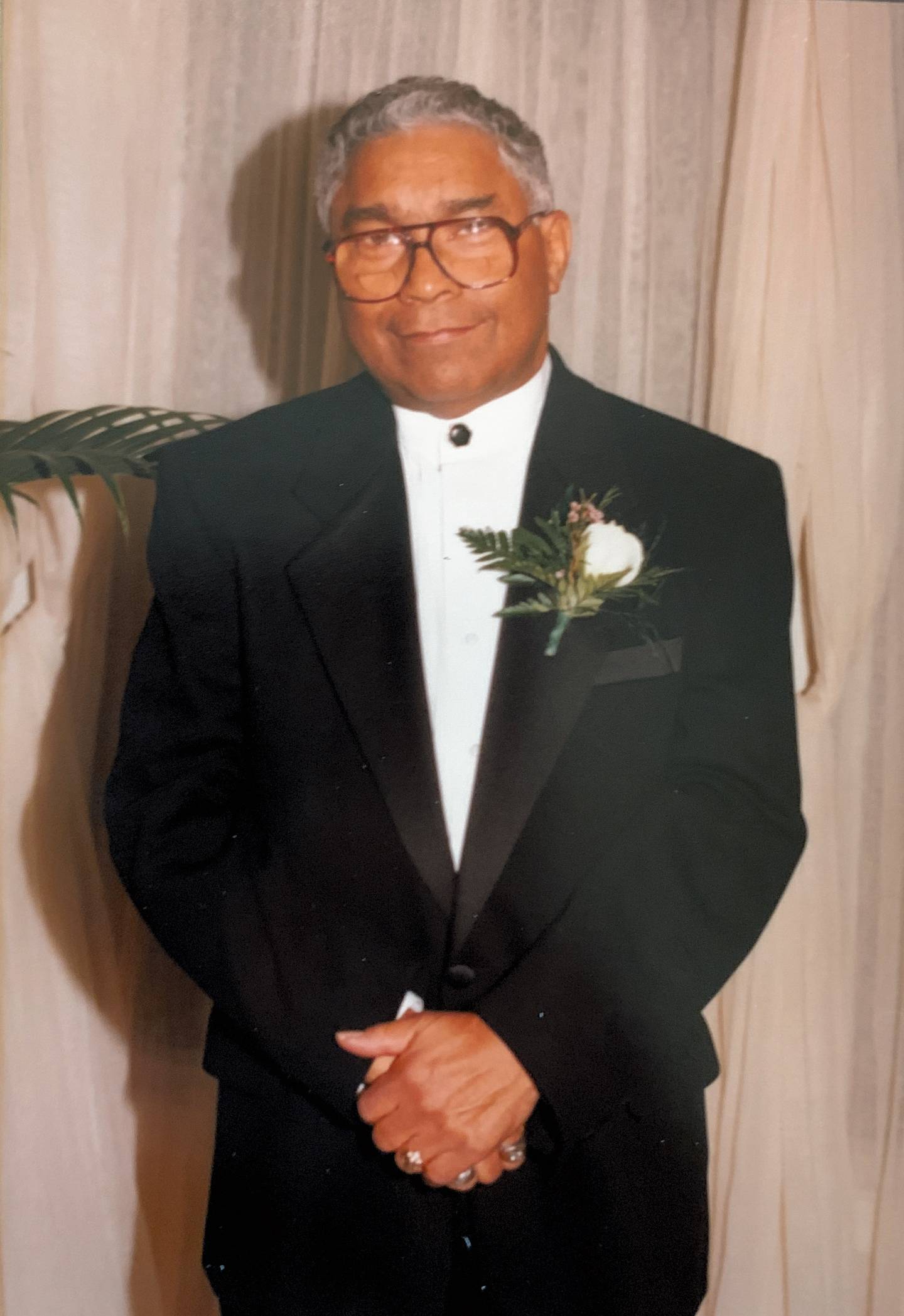 "He'd say, 'You learn from losing. You should [learn] more from winning, but you usually don't.' And he's right," Scott said. "You spend so much time lamenting your losses. But when you win, you spend less time figuring out how you won."
Scott said his father had "sharp wit and sharp opinions."
"But he buffered both with a great sense of humor," Scott said.
Lescher said he felt Raymond had a keen sense for social justice and equality. He likened Raymond to John Robert Lewis, a civil rights activist and U.S. representative in the fifth congressional district of Georgia's from 1987 until he died in 2020.
"He was not just the John Lewis for myself and the mentor for so many Black lawyers – men and women – in Joliet, " Lescher said. "But he was the John Lewis for the city of Joliet, and he was the John Lewis for Will County. And just as John Lewis was called the conscience for the House of Representatives, so Raymond was our conscious, especially in the area of justice."
From homelessness to law degree
Raymond's daughter Kay Bolden said her father was 7 when he chose law as a career, shortly after reading a book about Thurgood Marshall. It wasn't an easy goal to attain, even though he was "an exceptional student from the time he was very small," because he was raised by a single mother living in Chicago, and the family was very poor, Kay said.
"He told stories about how they stole food to take home so they could eat," Kay said. "He'd be out on the streets at midnight shining shoes for pimps to keep the lights on. The good thing about it is that it never made him bitter. It never made him a criminal. It never made him an angry person or a jaded person. He always had a deep faith in God, even when he'd skip Mass to go to a White Sox game."
In junior high, Raymond spent several weeks on the street with his family after they were evicted, Kay said.
"They were living in a park under a viaduct when state workers came and separated all the children into foster homes," Kay said.
Raymond had a good foster family with a big dog ("He loved dogs all his life," Kay said). Each day, he did his homework and chores and then waited on the stoop, completely confident that his maternal grandfather would come for him. A few weeks later, he did, Kay said.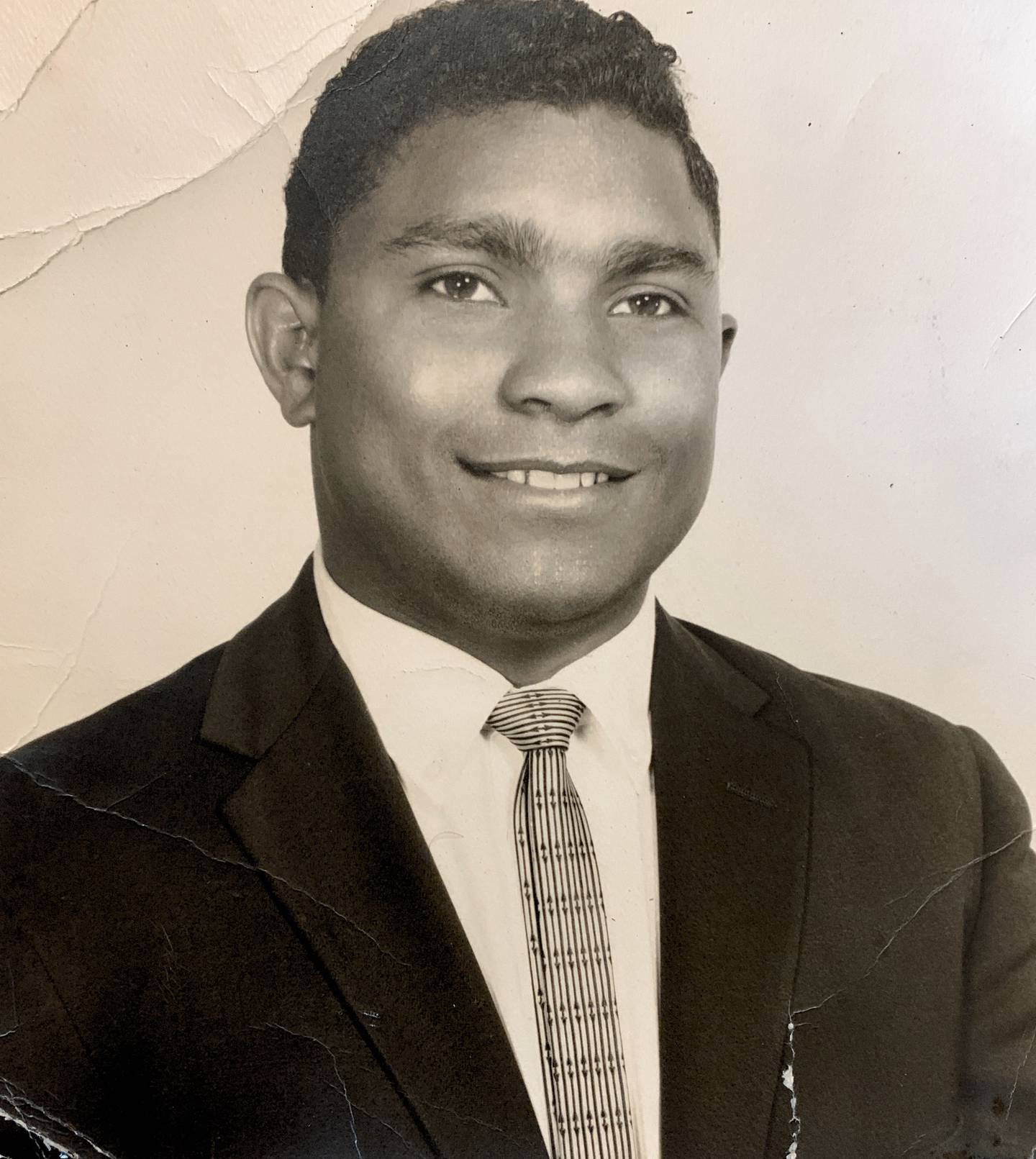 Lescher said Raymond always called his grandfather, "the greatest man in my life."
Kay said Raymond lived with his "Papa" "on the hill" and won an oratory contest when he was 16. She has a newspaper clipping of her father sitting outside the house on a cold day. Kay said her father told her, "I was too embarrassed to take them in the house and see the dirt floor."
"He made it through high school with two pairs of jeans and night jobs mopping floors. He was always struggling," Kay said. "But he never doubted for one minute that he was going to be a lawyer."
After Raymond graduated from Joliet Junior College in 1953, he served in the U.S. Air Force and then attended law school at the University of Illinois on the G.I. bill. By then, Raymond had married his first wife, Kathleen, and had Kay.
"In his graduation picture, he's holding me," Kay said.
A family man walking humbly with his God
Lescher said he often consulted Raymond before hosting a rally, march or other social justice-related program at Sacred Heart because he was a "strong voice for justice and civil rights."
Raymond also was strong Black Catholic and preached at Sacred Heart five to six times a year, receiving a standing ovation about 75% of the time, Lescher said.
"I've been a priest for 35 years," Lescher said. "Never once have I gotten a standing ovation."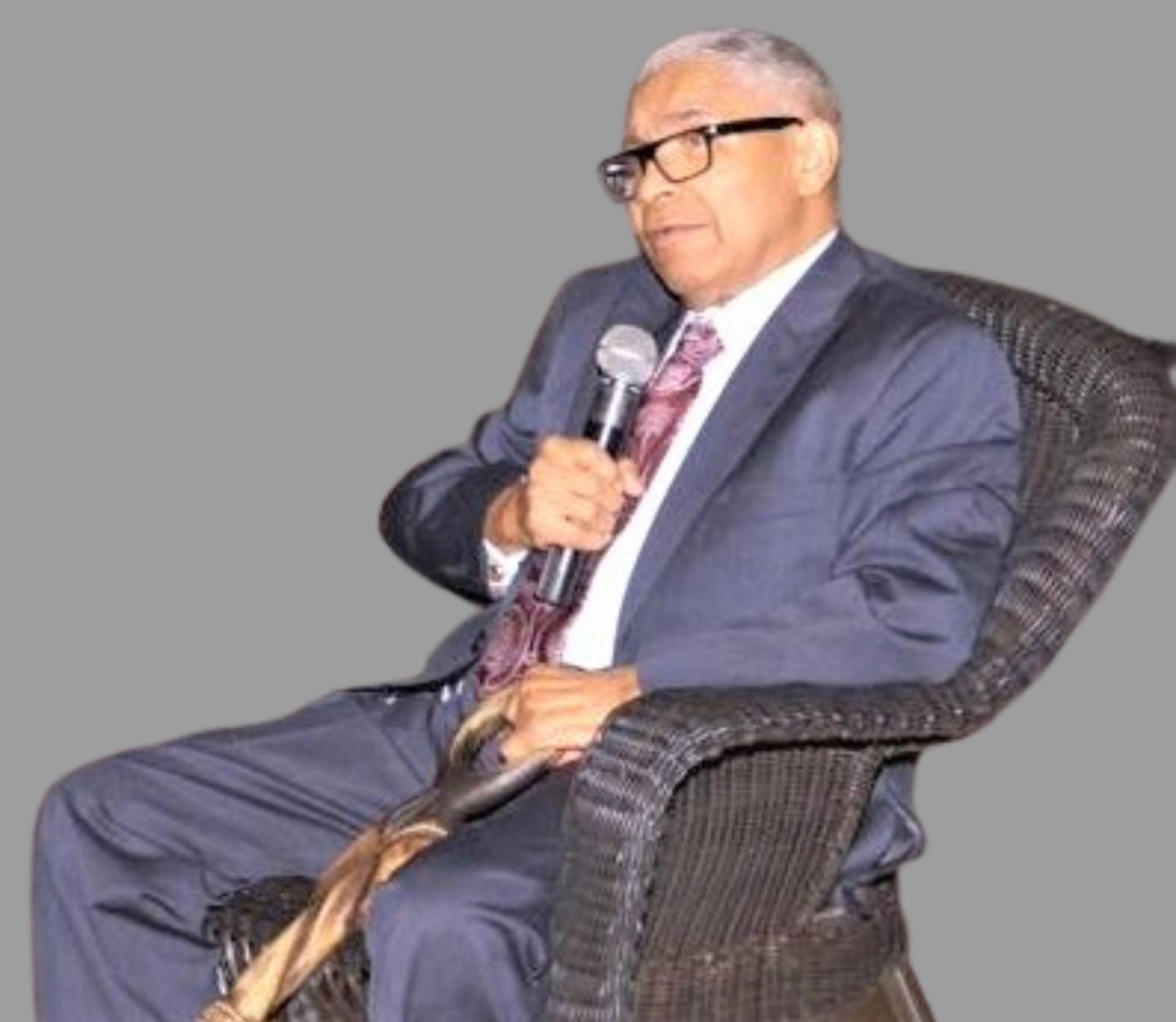 But Lescher feels the standing ovations were well-deserved.
"He was really a man of deep faith," Lescher said. "He always talked about a living God. For Ray, that was not a philosophical concept or some theological dogma. God was a living, loving merciful person."
Scott said his father loved both Scott's late mother, Kathleen and Scott's bonus mother, Debbie, unconditionally. And he was unapologetic about his morals, principles and "beliefs about injustice and equality and leaving the community a better place," Scott said.
"Growing up in a household with Ray Bolden, you had to do the right thing whether other people were watching or not," Scott said.
Scott said he grew up wanting to emulate his father and that he always wanted Raymond to be proud of his accomplishments. Scott said he consulted with Raymond about his cases "up until a month before he got sick."
"He was just a powerful human being and a powerful force in my life," Scott said. "You can't imagine what a huge loss it is for me and my family."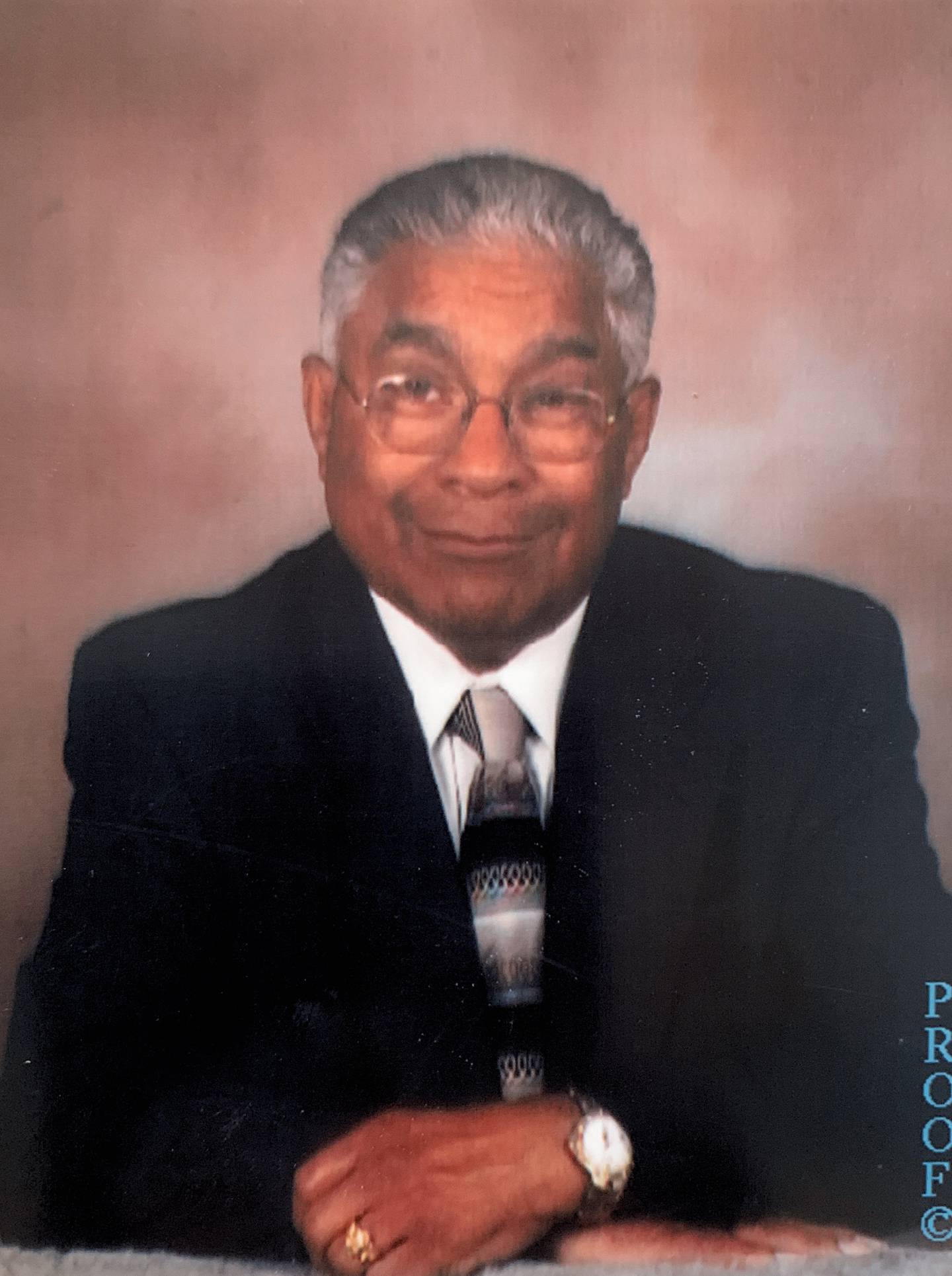 Raymond died Aug. 17 at age 87.
Scott said his father's legacy is "everything he stood for" and that someone – whether it's a lawyer, judge or community activist – will need to step up and continue the work.
"And they will certainly have his blessing," Scott said.
• To feature someone in "An Extraordinary Life," contact Denise M. Baran-Unland at 815-280-4122 or dunland@shawmedia.com.