Victoria Carlson recalled the time "Gene Simmons" visited her in the hospital when she was expecting one of her eight children and ran into a slight complication.
"Gene Simmons" was actually her husband Mark Carlson, now 53, of Bolingbrook. Mark plays in a KISS tribute band and headed right for the hospital's labor and delivery unit once his concert had ended, "in full Gene Simmons gear," Victoria said with a laugh.
These days, Victoria isn't laughing too much; she is clinging to her faith. On May 10, Mark was diagnosed with an aortic aneurysm with dissection. Victoria had taken her daughter and a couple of her friends to the mall when one of her sons called to say Mark, who had just finished up yard work, had collapsed.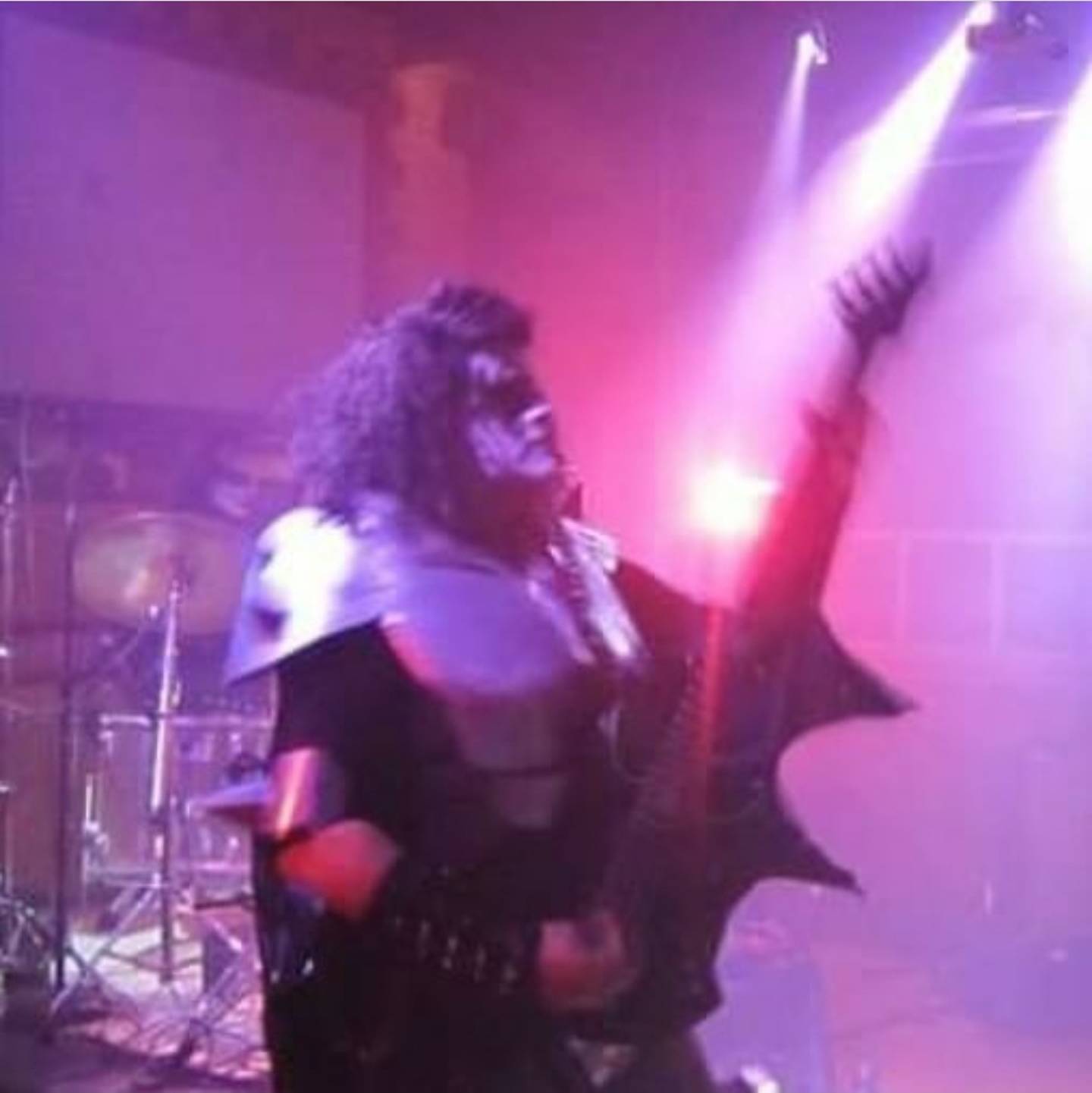 Victoria said Mark's last words to Victoria in the emergency department before he was helicoptered to another hospital was not to worry about him, to make sure she took care of the sick puppy she was fostering, she said.
Victoria said her insurance company stopped paying for hospital care on July 7. Mark is currently receiving acute rehabilitation and the facility is appealing the insurance carrier's decision, Victoria said.
The choices now are either home or a nursing home. Victoria said neither she nor Mark want the nursing home option – especially with COVID – but she also feels his condition is beyond home care and nursing home care at this point.
For instance, Mark has "large, gaping wounds on both sides of his leg," Victoria said and he's still recovering from many complications that followed the aneurysm.
'Rich in love'
Mark already had high blood pressure before the aneurysm, which may have contributed to it, Victoria said. He also has high cholesterol and is overweight, she said. The couple has been married 30 years and has eight children, with four still at home, she said.
Victoria herself has Hashimoto's disease and Ehlers-Danlos Syndrome, which makes her joints hyper-mobile and her bones at risk for breaking.
Their children are Mark Jr. (born on his father's birthday), 29; Kevin, 26; Brandon, 25; Brittany, 22; Alec, 20; Trinity, 17; Luke, 12; and Zak, 10. They also have three grandchildren: Aria, 3; Phoenix, 1; and Zaneri, 7 months.
In an email, Victoria wrote, "We have never gone on a vacation and my husband, and I have always worked but we are rich in love, and I wouldn't trade that for anything."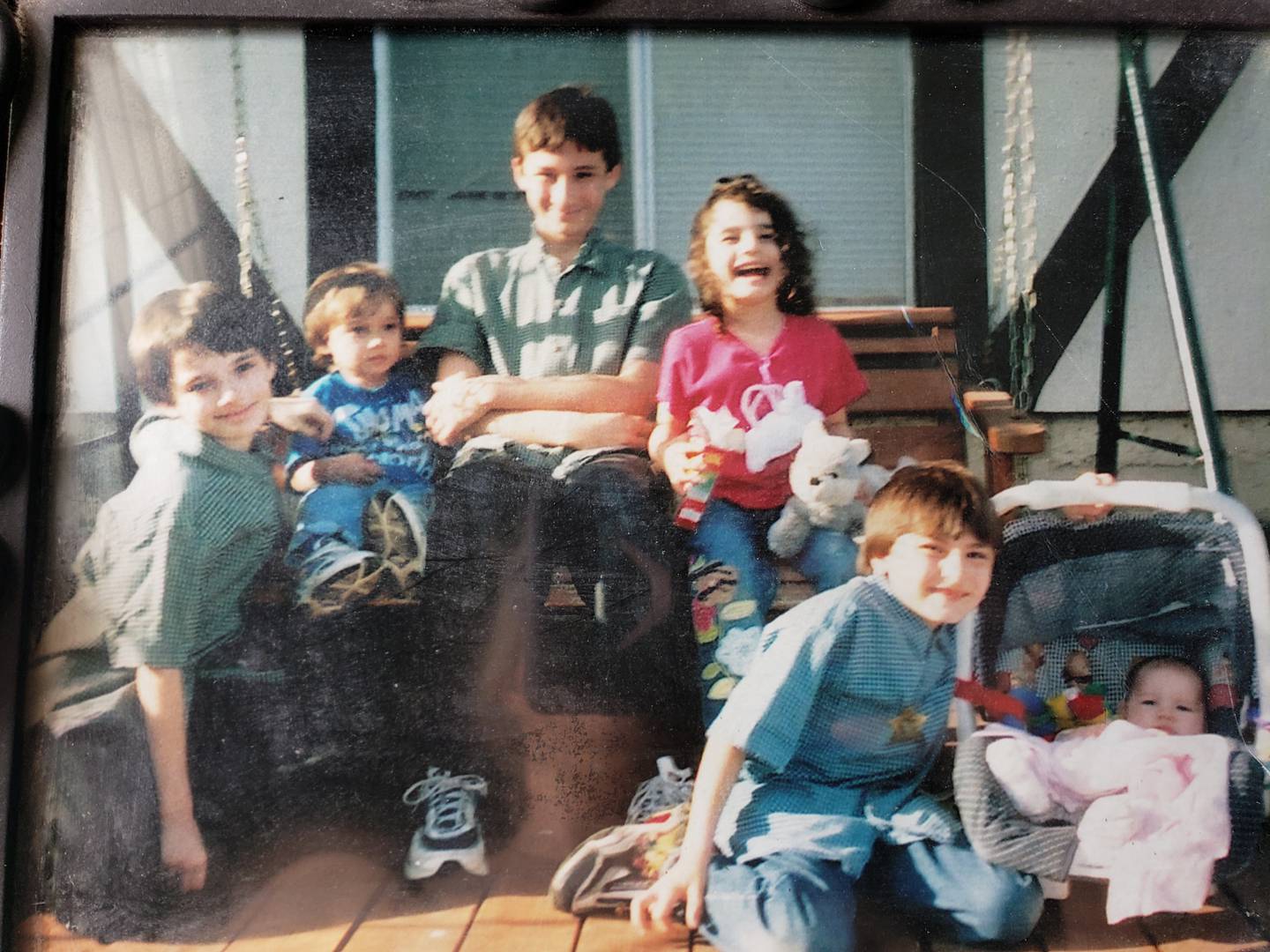 She and Brandon have set up a GoFundMe account to help with expenses. Neither she nor Mark, a former service writer at a car dealership, is working right now, and the family is behind on the mortgage and utilities, Victoria said. And Mark has already been denied disability, she said, although a lawyer is helping her appeal it, she added.
In addition, their old home needs repairs and will - somehow - have to be modified for Mark, as he will require lifelong care, Victoria said.
"He wants to come home because he misses everybody. But he knows he's not ready," Victoria said. "He wants to be there [rehab] as long as possible to get as strong as possible."
'I did not give up hoping and praying'
Mark's complications these past weeks include numerous blood clots (including his heart and knee), bypass surgery, a heart attack, irregular heart beats, kidney failure that required dialysis (although his kidneys are now functioning and he is off dialysis, Victoria said) bilateral fungal pneumonia, sepsis, endocarditis, a ventilator, a month-long medically induced coma, a wound VAC, tracheotomy and feeding tube, fluid retention ("He looked like the Stay-Puft Marshmallow Man," Victoria said), multiple antibiotics and unrelating fevers where Mark was packed with ice, Victoria said.
"It was terrifying how high his fevers were," Victoria said. "But he did not have COVID, thank God."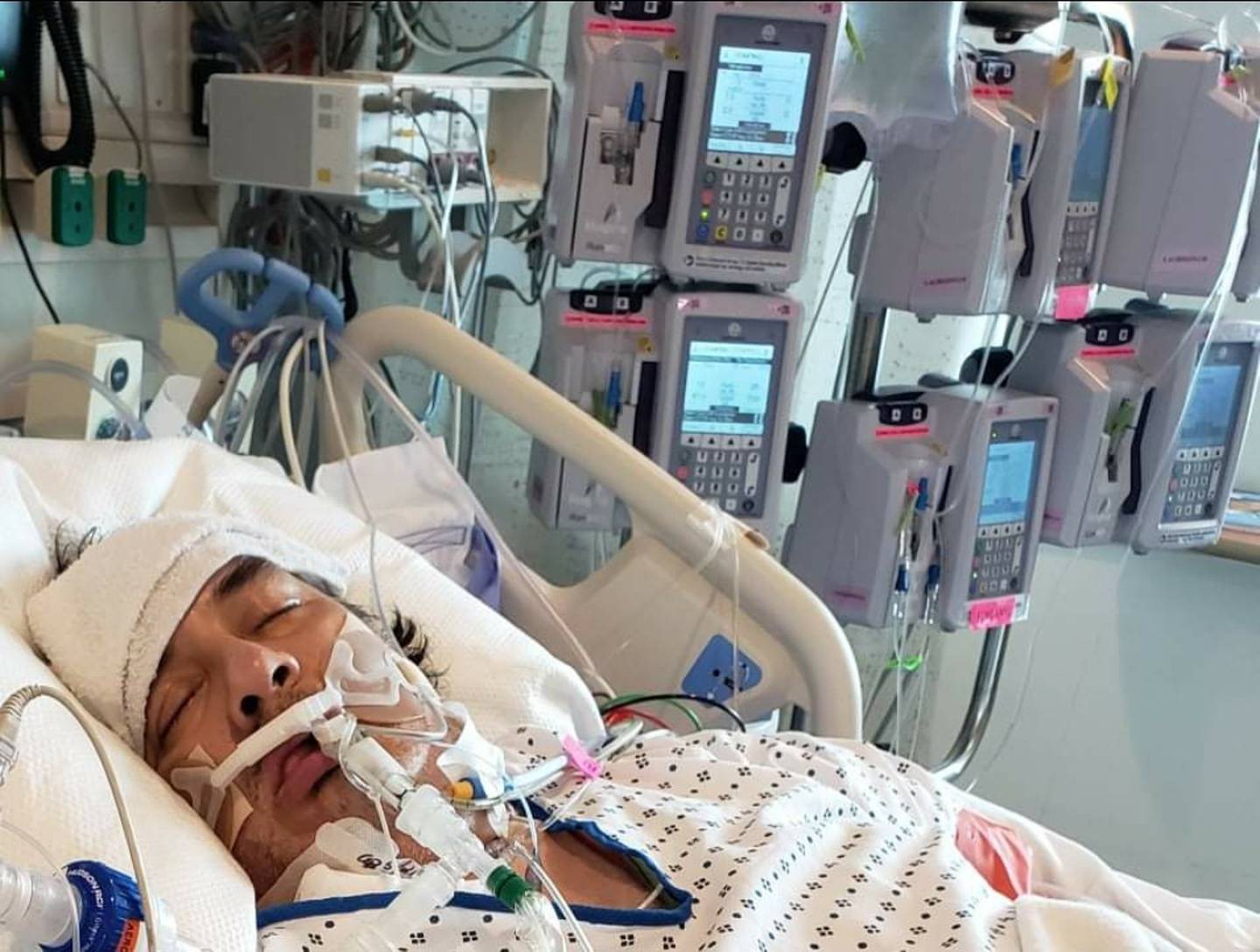 Mark had his fifth blood transfusion on July 15, his GoFundMe page said. He's had three debridements of his leg (the last at bedside, Victoria said), which has left Mark with about 10% of his leg muscle – but he did narrowly escape an amputation above the knee, Victoria said.
"Anything bad that could happen, it happened to him," Victoria said.
In the future, Mark will need more bypass surgery and skin grafts on his leg, which is currently paralyzed, Victoria said.
Because of the way the blood vessels tore, doctors aren't repairing the dissection, but allowing it to heal and form scar tissue, Victoria said.
Still, Victoria is thankful Mark was spared an amputation. Mark's mother was a double amputee due to diabetes, Victoria said. Victoria's own mother lost one leg to bone cancer when Victoria was 3, she added. Even though Mark's life will change, Victoria is thankful.
"He's alive," Victoria said. "And I'm just so happy…I did not give up hoping and praying."
More challenges
In the meantime, the family's washing machine, dryer and lawn mower broke and their senior dog – as well as the puppy with the health problems – died, Victoria said. She clings to her faith and credits Mark with helping to develop her faith.
"His faith in God was one of the things I very much admired about him," Victoria said.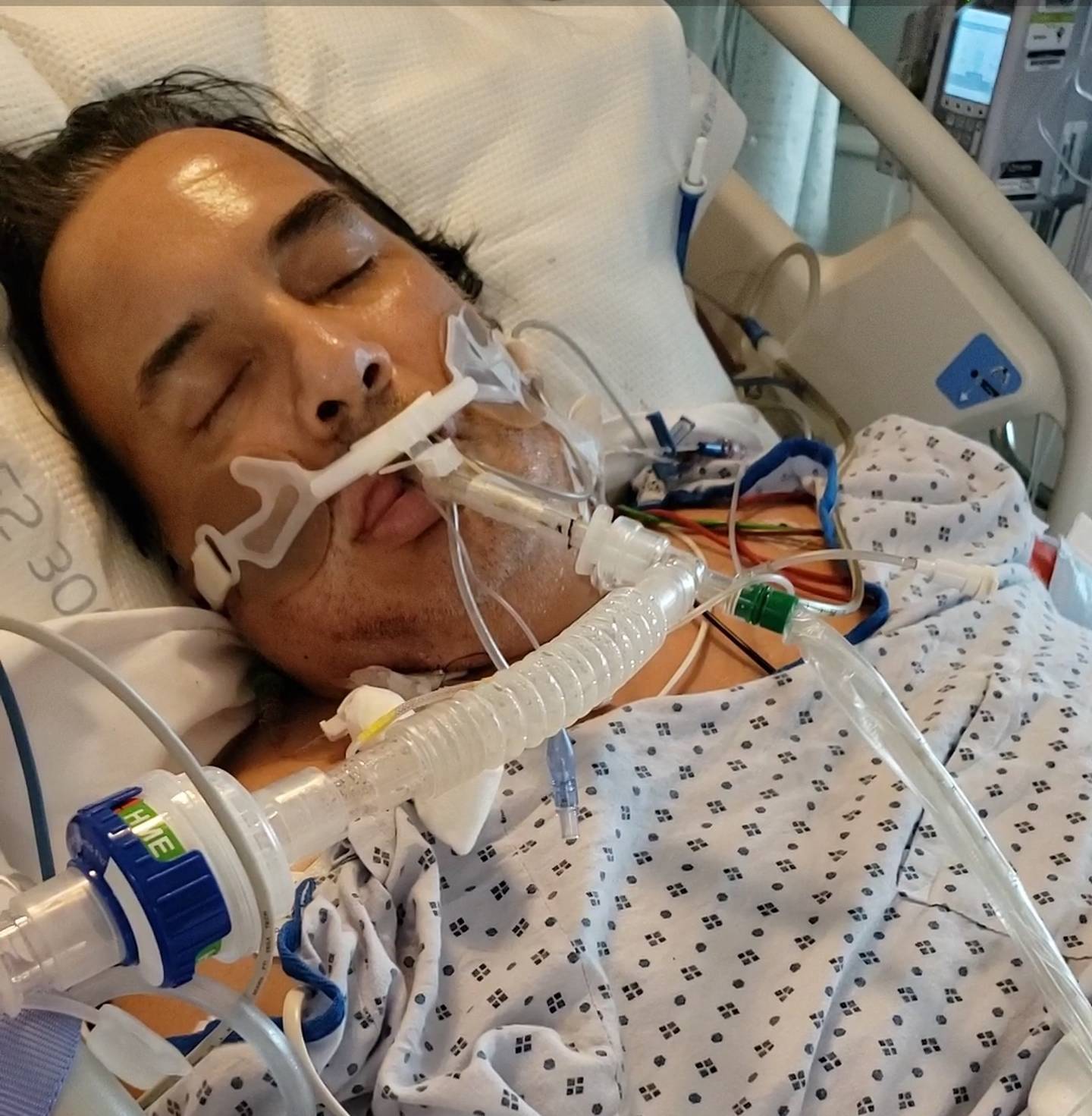 Victoria had met Mark through mutual friends. They both liked each other right away but were both very shy around each other, she said. Mark himself was one of eight children and Victoria was enthralled with his large family – and with Mark, who often surprised her by making dinner for her when she came home from work, she said.
She's hoping Mark, at some point, can return to preparing some of the family's meals.
"He loves it; it's one of his passions," Victoria said. "During the holidays, he'd be the one cooking."
To donate to the "Save Mark Carlson" GoFundMe page, visit gofund.me/479e0051.