Five to six days a week, Morgan Owens runs an average of eight miles a day.
Owens, 44, of Channahon, is training for the Chicago marathon Oct. 10. And Owens, the single mother of Sloan, 18, and Wes, 14, also is running for a single mother she has never met, a single mom Owens hopes will use the opportunity "to make positive changes in her life."
Owens' goal is to raise $5,000 through her marathon efforts to bless a single mother with a used car from D'Arcy Motors, who will match the money raised, said Heidi Serena of Plainfield, one of the founders of Shorewood HUGS along with Laura Charland of Shorewood, Susan Coyle of Shorewood, Rita Guenther of Shorewood and Lorayne Wright of Shorewood.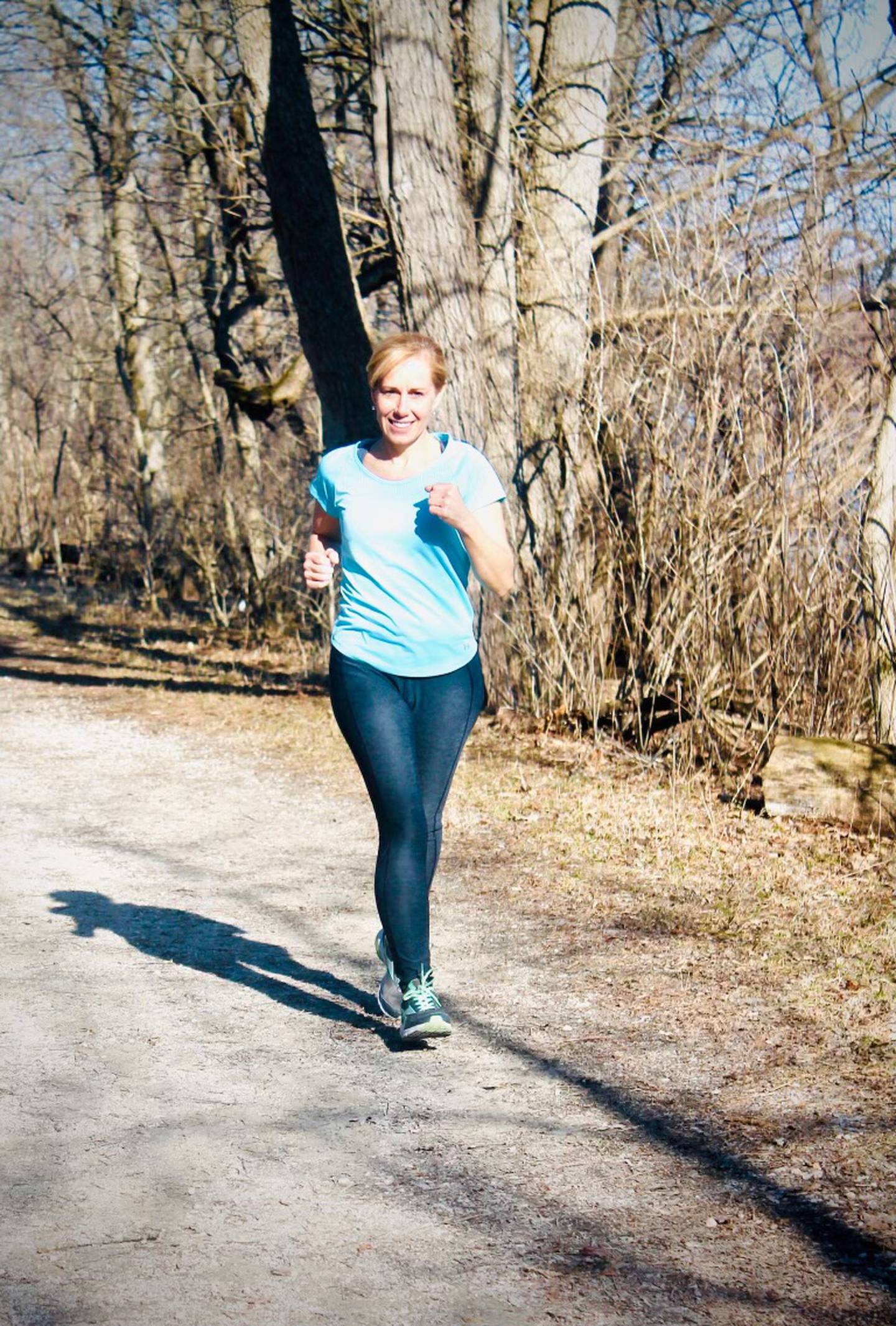 In addition, Shorewood HUGS also is hosting three fundraisers and a raffle to help Owens raise the money.
Shorewood HUGS will give the car to the single mom who best meets the criteria when Shorewood HUGS makes its 1,000th wish come true this fall. The criteria is more than simply being a single mom that needs a car, Serena said.
The applicant must explain how the used car will help the recipient and her family become more independent, Serena said. That person must live within a 20-mile radius of Shorewood, Serena said in an email.
Owens echoed that by saying the single mom should be someone who "doesn't see the situation as something that happened to her" but rather as something "she is growing from."
"And is excited about the possibilities for her children," Owens said. "Not only can this woman go to work and get her kids to after-school activities, she won't have to worry about making car payments. And she can also be proud of driving a decent car."
Applications are due Sept. 1. Apply or download an application at hugs1000thwish.com. Or mail applications to Shorewood HUGS, 1147 Brookforest Ave., PO Box 174, Shorewood, IL 60404.
Help and hope
Owens understands the struggles and the excitement of possibilities. And she also understands the difference a supportive community can make for single moms trying to navigate all aspects of their lives and their children's lives with few resources.
For Owens, friends opened their homes. Providers waived charges. And when Owens and her children finally were able to move out of a friend's basement and into an apartment, Owens' work friends and friends from Mission Bible Church in Minooka provided many of its amenities, all the way down to the "Saran wrap," Owens said.
"They gave us a microwave with $100 in it," Owens said.
Enter Shorewood HUGS
Allison Selk of Minooka submitted a wish to Shorewood HUGS during the holidays a couple of years ago on Owens' behalf.
Selk said her kids and Owens' kids played sports together and that she'd known Owens for about 10 years. Selk praised Owens' "Southern hospitality" (Owens had lived for a time in South Carolina) and her ability to make anyone feel invited and accepted.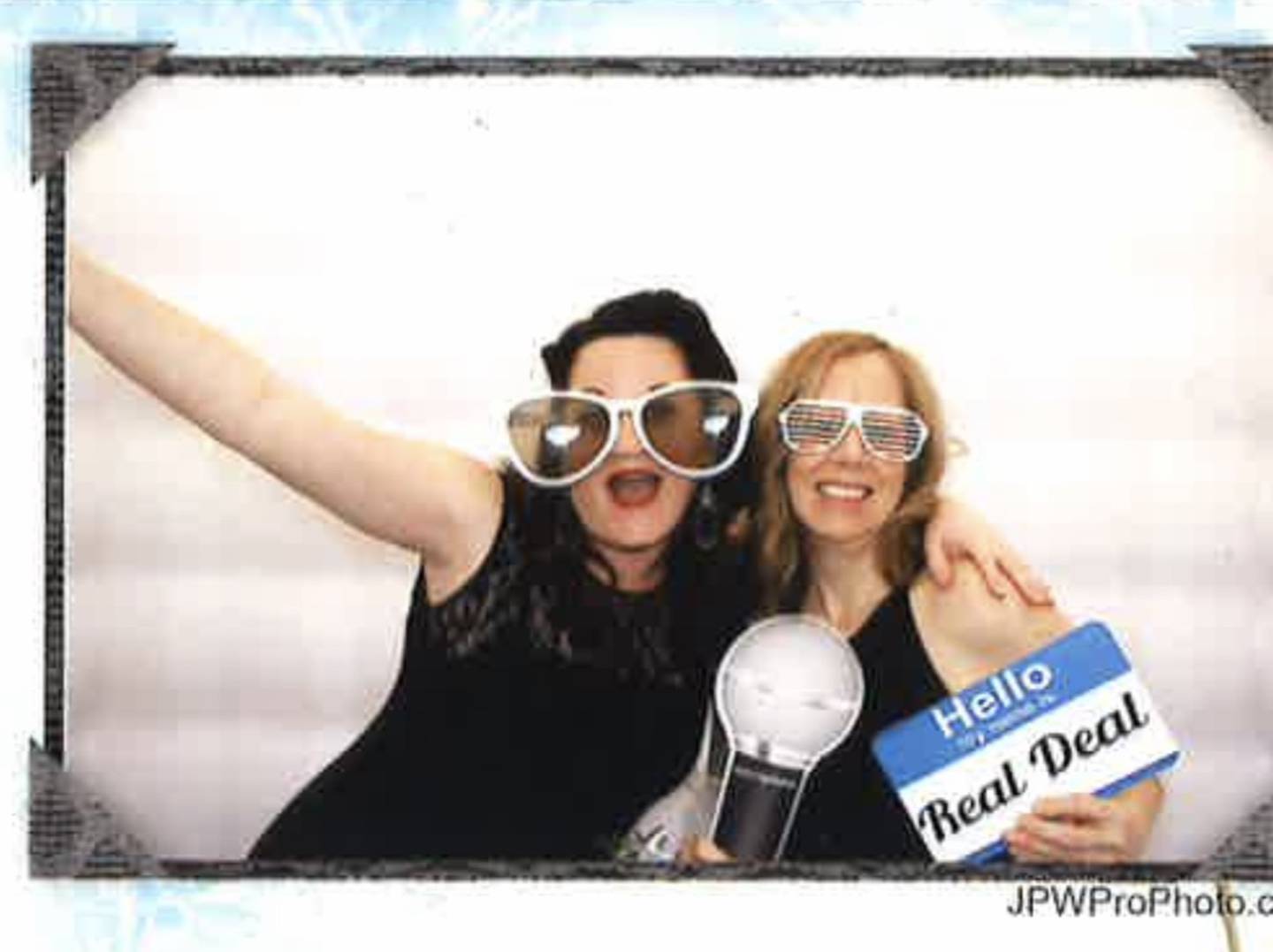 "It's just in her nature to be a giving person," Selk said.
So Selk asked Shorewood HUGS to ensure Owens' children had holiday gifts and that the nonprofit would somehow find a way to "pamper" Owens.
"I'm just so proud of her," Selk said. "She has a lot of strength."
In an email, Serena said Shorewood HUGS was created "to help people who were going through a difficult time."
"Our hope was to brighten their lives and give them hope of a better tomorrow," Serena wrote.
For Owens, pampering meant coloring her hair, a luxury she simply was no longer able to afford and one that did give her hope. Shorewood HUGS also provided haircuts for her children, gift cards for new clothing at their favorite store and even the means to treat her children to dinner and a movie.
"When they showed up at the house with the Teddy bears and the gift cards, my kids looked at me like I was the hero," Owens said. "That was the best part."
Running for a cause
So when Owens decided to tackle the "running a marathon" portion of her bucket list, she remembered the kindness of Shorewood HUGS and wrote the nonprofit a letter, explaining her goal and asking if the nonprofit could help.
In a letter on the Shorewood HUGS 1,000th wish page, Owens wrote, "As a child, I keenly remember my sister and I sitting in my mom's old Pinto and praying it would start. That car was our freedom to putting food on our table, visiting our grandmother, or riding to our babysitter's home so our single mom could work the night shift to provide for us. I remember the sadness on my mother's face when the car wouldn't start and knowing we would need to walk or take the bus. The car was my mother's independence and a way to move our family forward.
"I never would have dreamed that 38 years later I would find myself a single mom, as well. When I first found the courage to leave, we were homeless and without a car for a period of time. I was so fearful I wouldn't be able to get my family through this. But it was also during this time I found a silver lining; I realized the world is full of wonderful caring people who just want to help."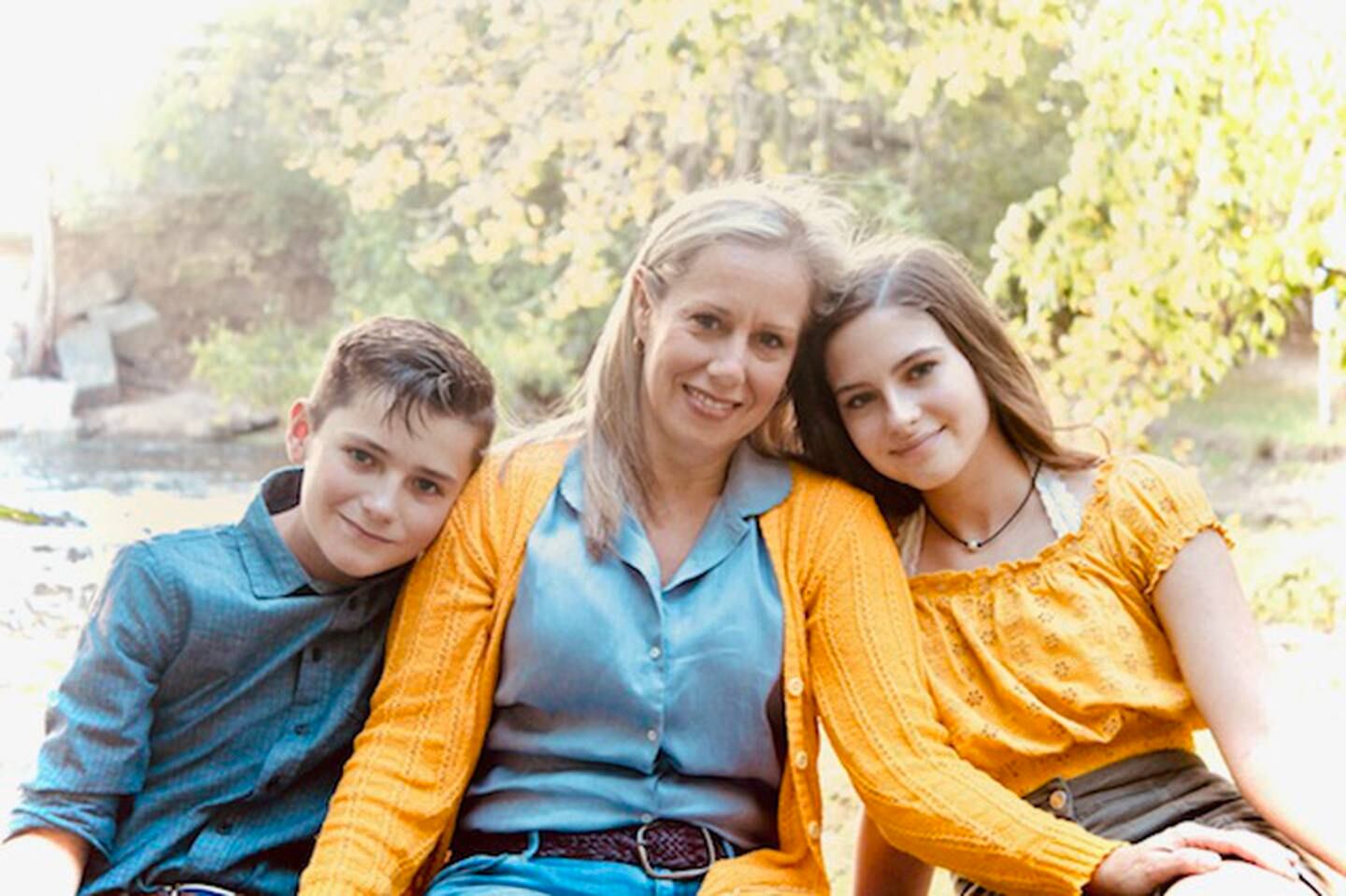 Running a marathon also reminds Owens of how far she's come since those early says.
"I did not give up on my dream, despite somebody wanting me to stay small," Owens said. "I decided to continue to grow. And I knew I needed to pay it forward. I decided I wanted to pay it forward to Shorewood HUGS."
Putting it all together
Serena said she felt the timing was perfect. Owens would run the marathon around the time Shorewood HUGS would grant its 1,000th wish. So the nonprofit formed a committee of Serena, Laura Charland of Shorewood, Jenny Palmer of Shorewood, Kellie Chasten of Channahon, Molly Babyak of Shorewood, Natalie Mareci of Shorewood and Karen Garifo of Joliet.
The reason for the committee is because this is the first time that Shorewood HUGS has granted a wish in this manner, Serena said. Typically, people submit a request, and the nonprofit does its best to grant it.
In this case, Owens is helping to provide the wish and Shorewood HUGS is requesting single mothers to submit an application for the car. Shorewood HUGS also created a special website for this wish only. The website provides information and an application form, Serena said.
Owens is beyond excited at how this will change another single mother's life.
"I'm a very, very spiritual person," Owens said. "And I just felt incredibly lucky that God allowed me to be a part of this."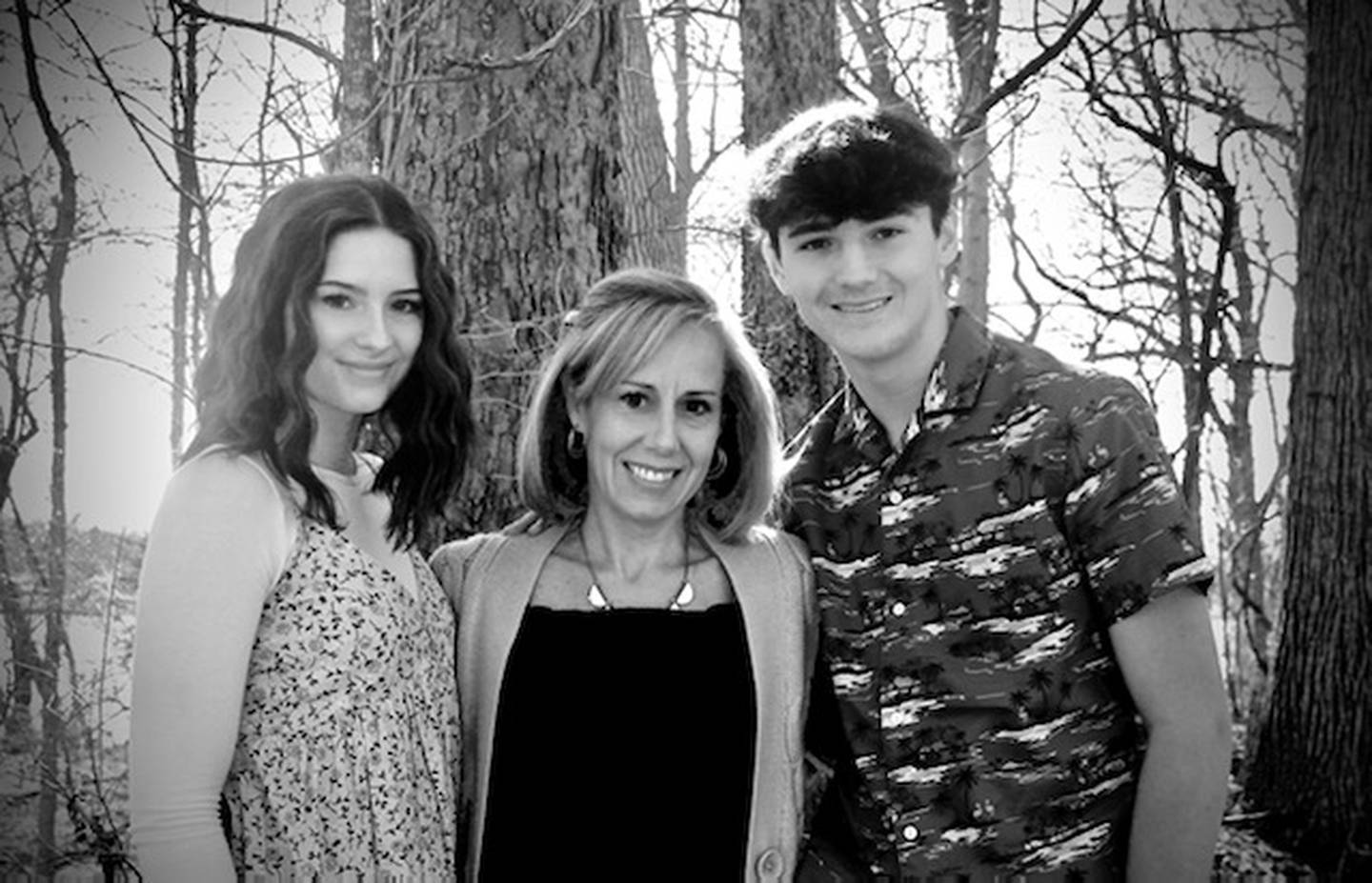 IF YOU GO
WHAT: Shorewood HUGS 1,000th Wish fundraiser and raffle
WHEN: 5 to 9 p.m. July 16 (Mad Hatchet Brewery), 6 to 9 p.m. July 30 (River Hawk Brewery) and 5 to 9 p.m. Aug. 14 (Will County Brewery)
WHERE: Mad Hatchet Brewery, 913 Brook Forest Ave., Shorewood; River Hawk Brewery, 24735 W. Eames St., Channahon; and Will County Brewery, 1142 W. Jefferson St., Shorewood.
ETC: Free event. $25 raffle tickets and 50/50 Raffles. Only 250 raffle tickets being sold. First place is $1,000. Second place is $500. Third place is $250.
ON THE WEB: hugs1000thwish.com.