A very special "golf cart" will be joining the Braidwood Lions' annual Golf Cart Parade during its Summerfest event on July 18.
The parade raises money for local food pantries, Machak said.
Braidwood resident Greg Machak said he built a 24-foot long, 12-foot high, fully drivable Navy destroyer – a USS Hollister – on a golf cart.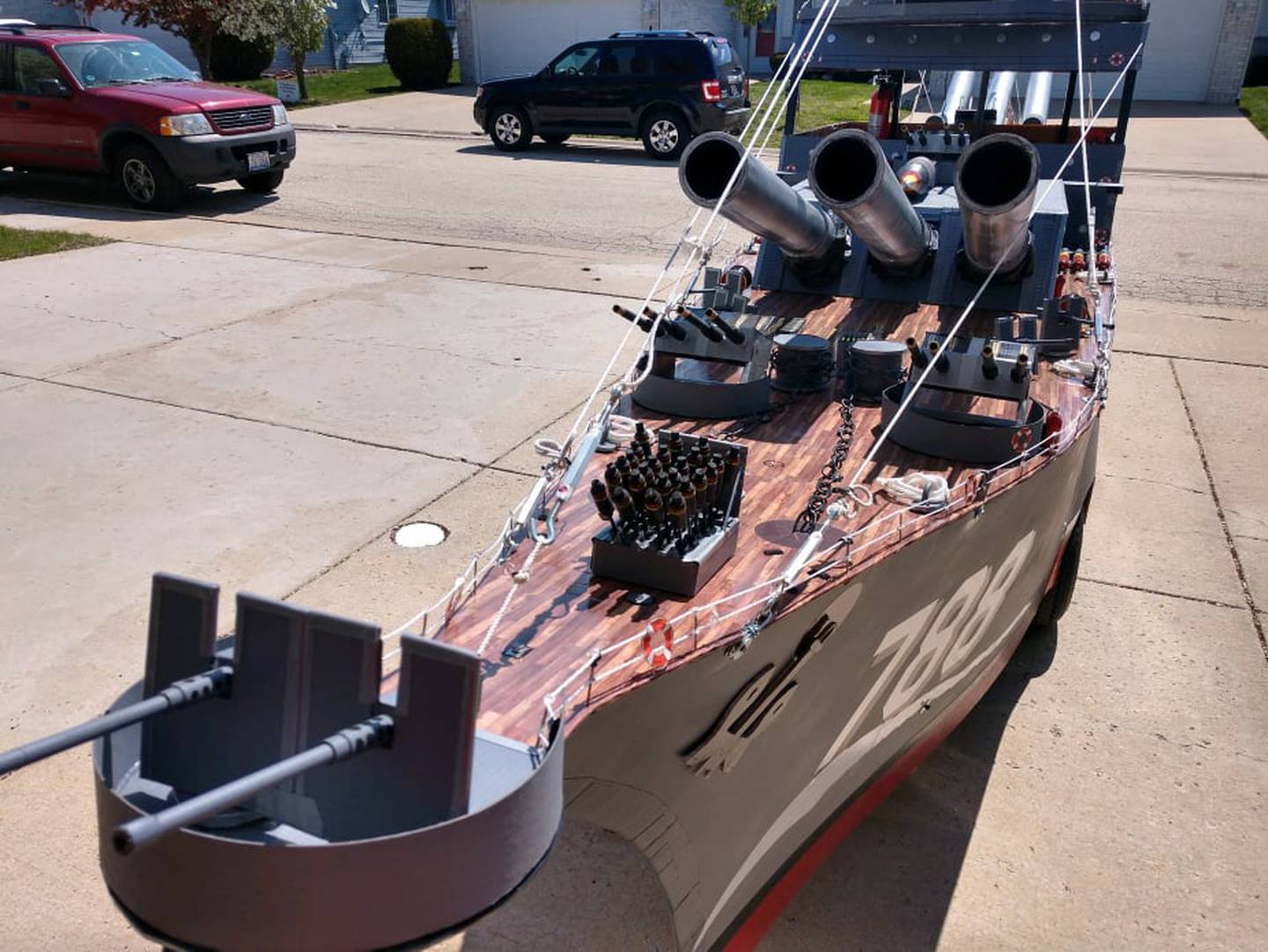 Machak said he made it in honor of "a real American hero from Joliet" – his uncle Joseph Vercellotti of South Carolina and a 1947 graduate from the former Joliet Catholic High School (now Joliet Catholic Academy).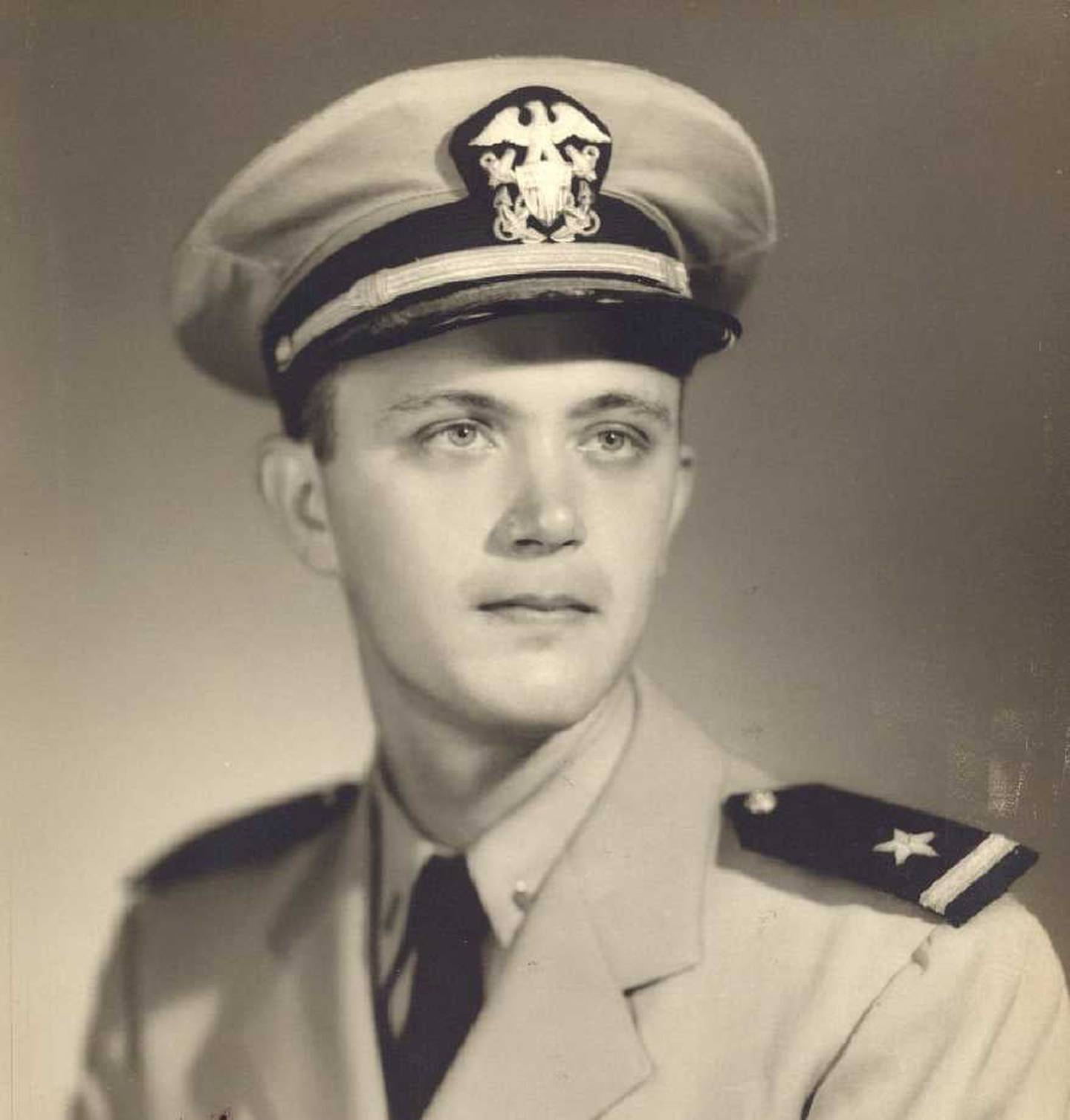 "He was the chief engineer of the U.S.S. Hollister," Machak said. "He was on this ship in the '50s in the Korean War. I wanted to honor him and all veterans and I had wanted to make something I could take right down Main Street USA."
Last year Machak built a pirate ship out of paneling, Machak said.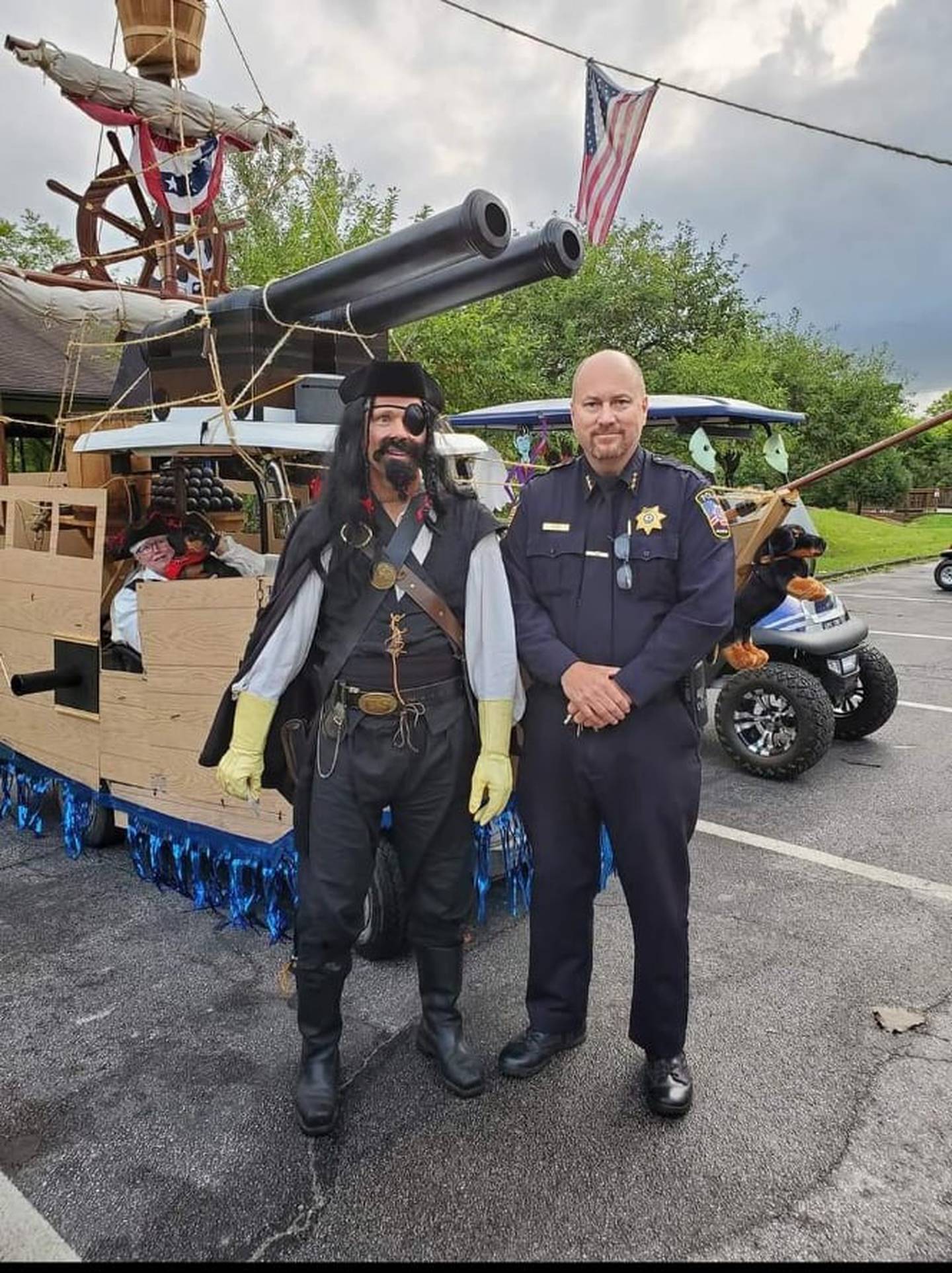 Machak said that he always loved to build models as boy growing up on Oneida Street in Joliet. Like his uncle, Machak also attended the former Joliet Catholic High School.
Now that he's retired from Exelon, Machak wanted to build something he had "dreamed about as a kid," he said.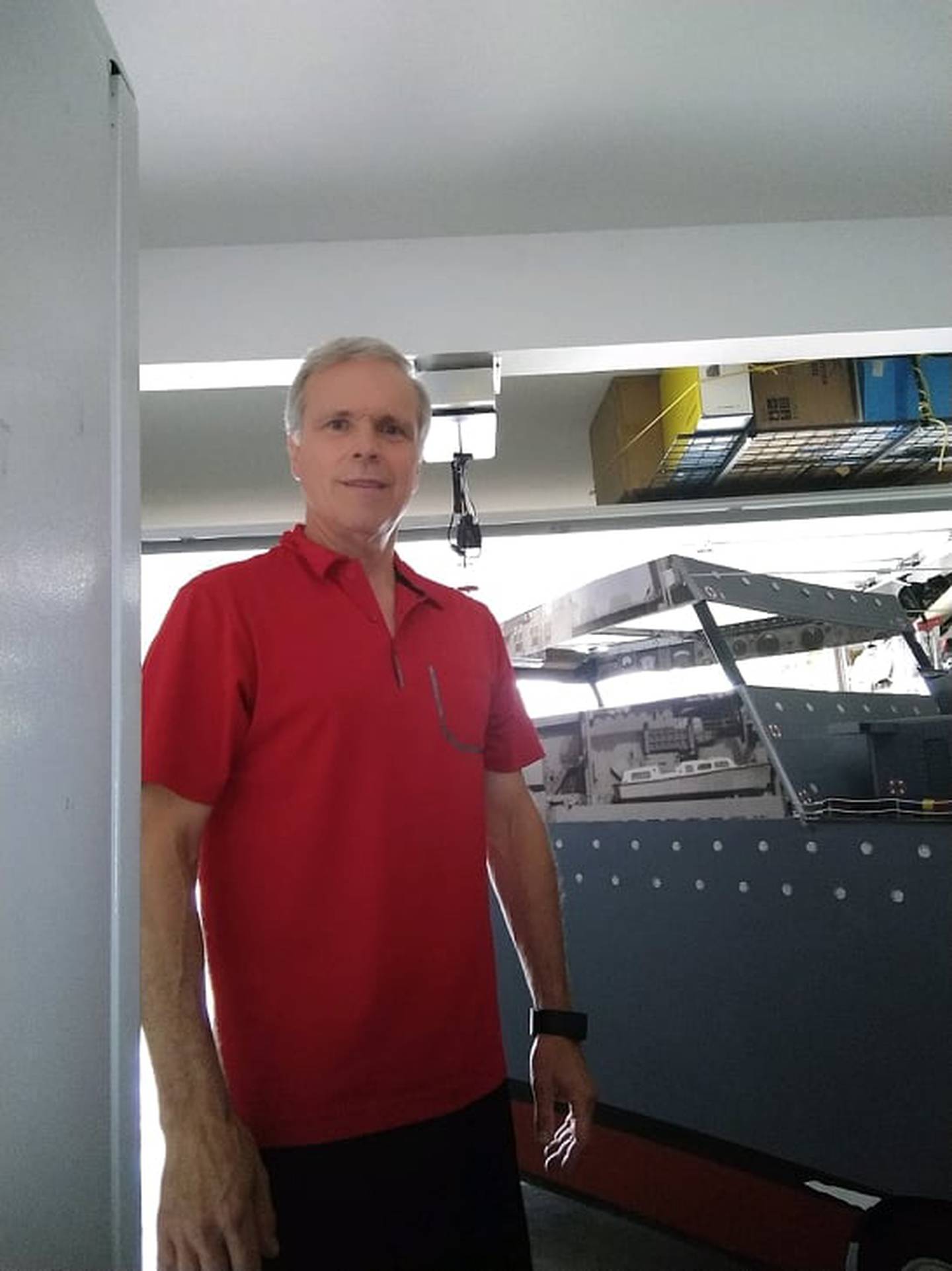 "And that was to make a drivable warship," Machak said.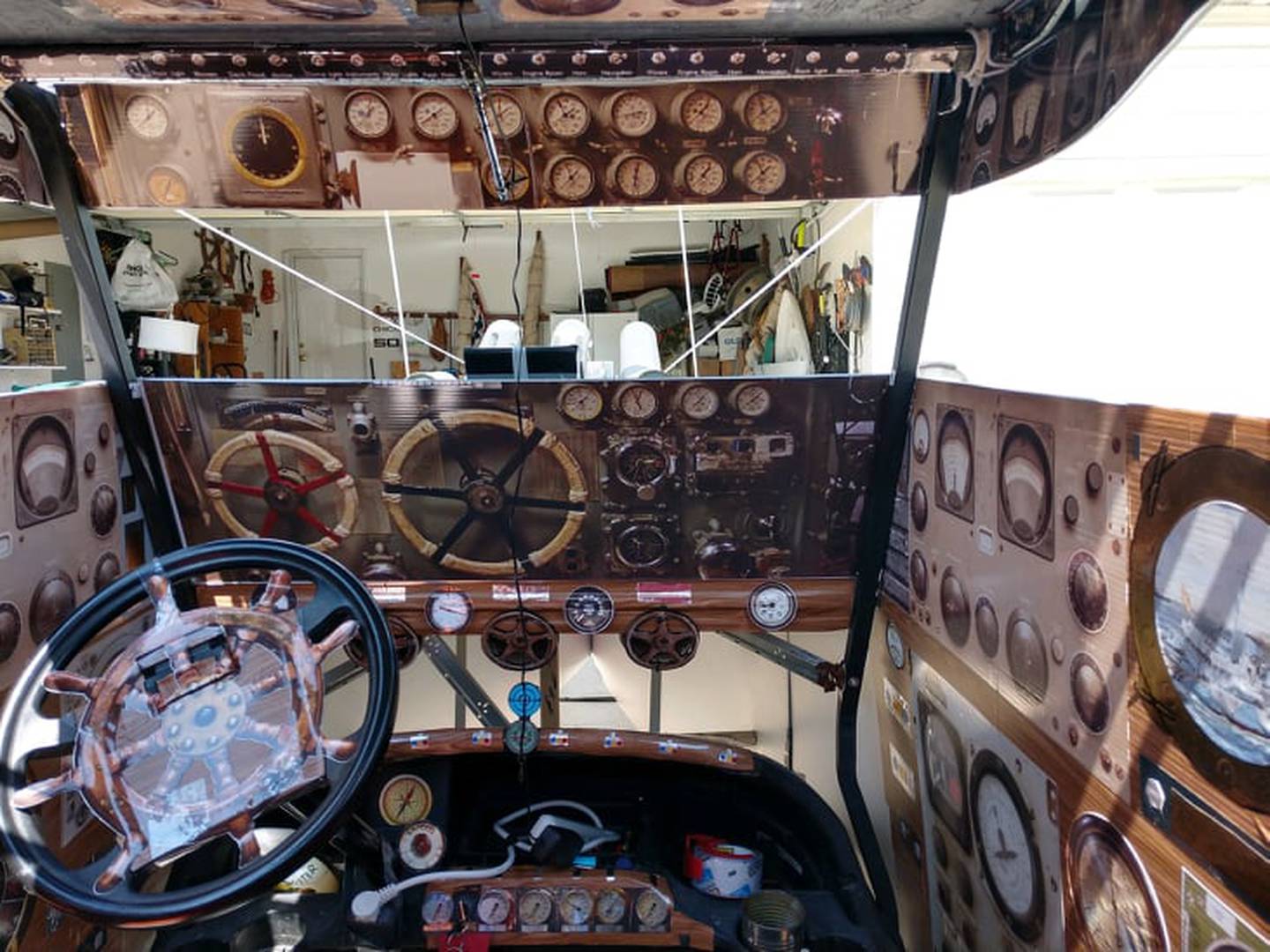 Machak said he made it out of corrugated plastic, wooden dowels, hot glue, PVC pipes, bouncy balls and carpet rolls – and other items he could find at the local hardware store.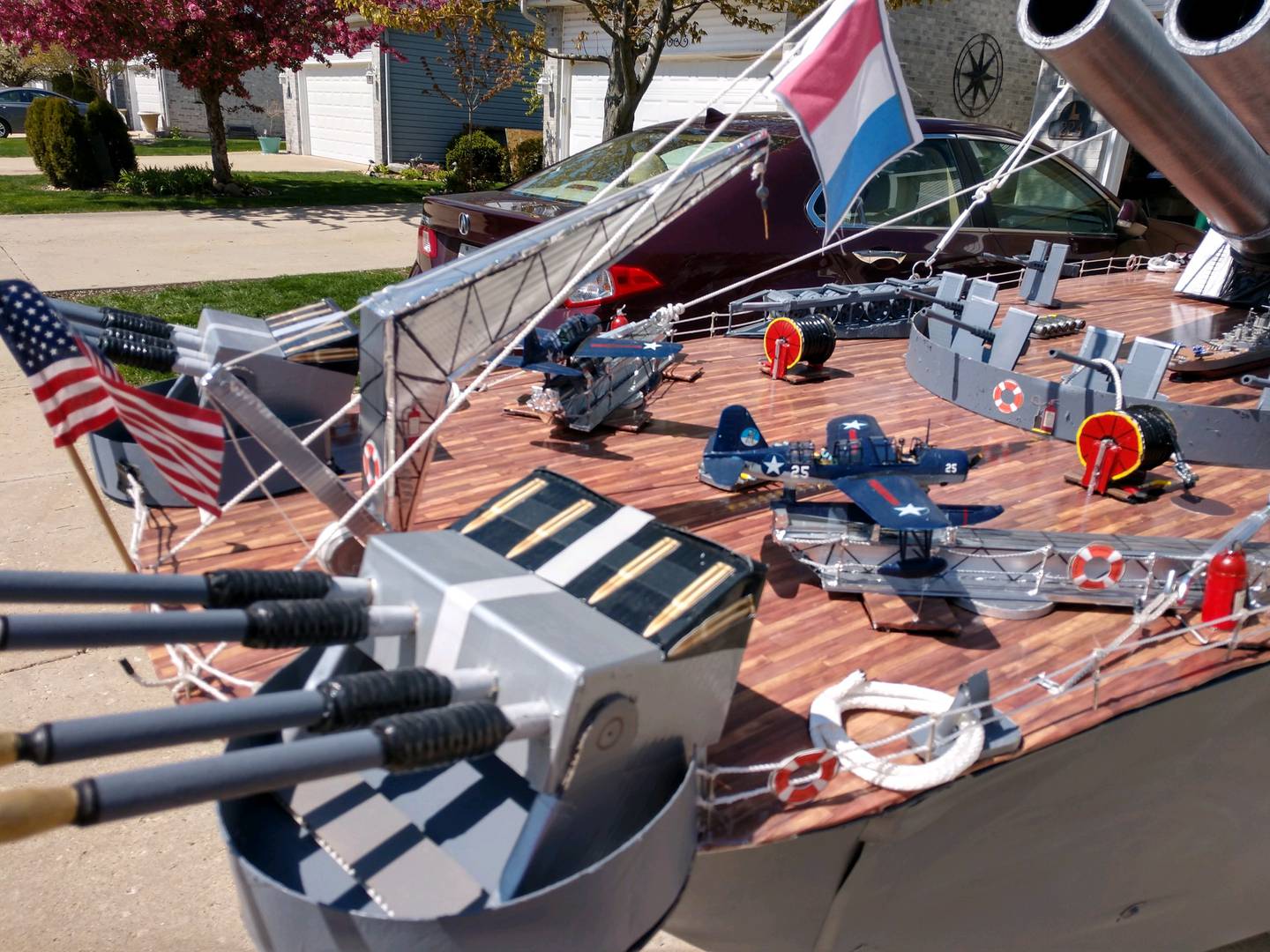 Machak worked approximately 1,000 hours on the ship, mostly in the garage and his living room.
"It barely fits in my garage," Machak said.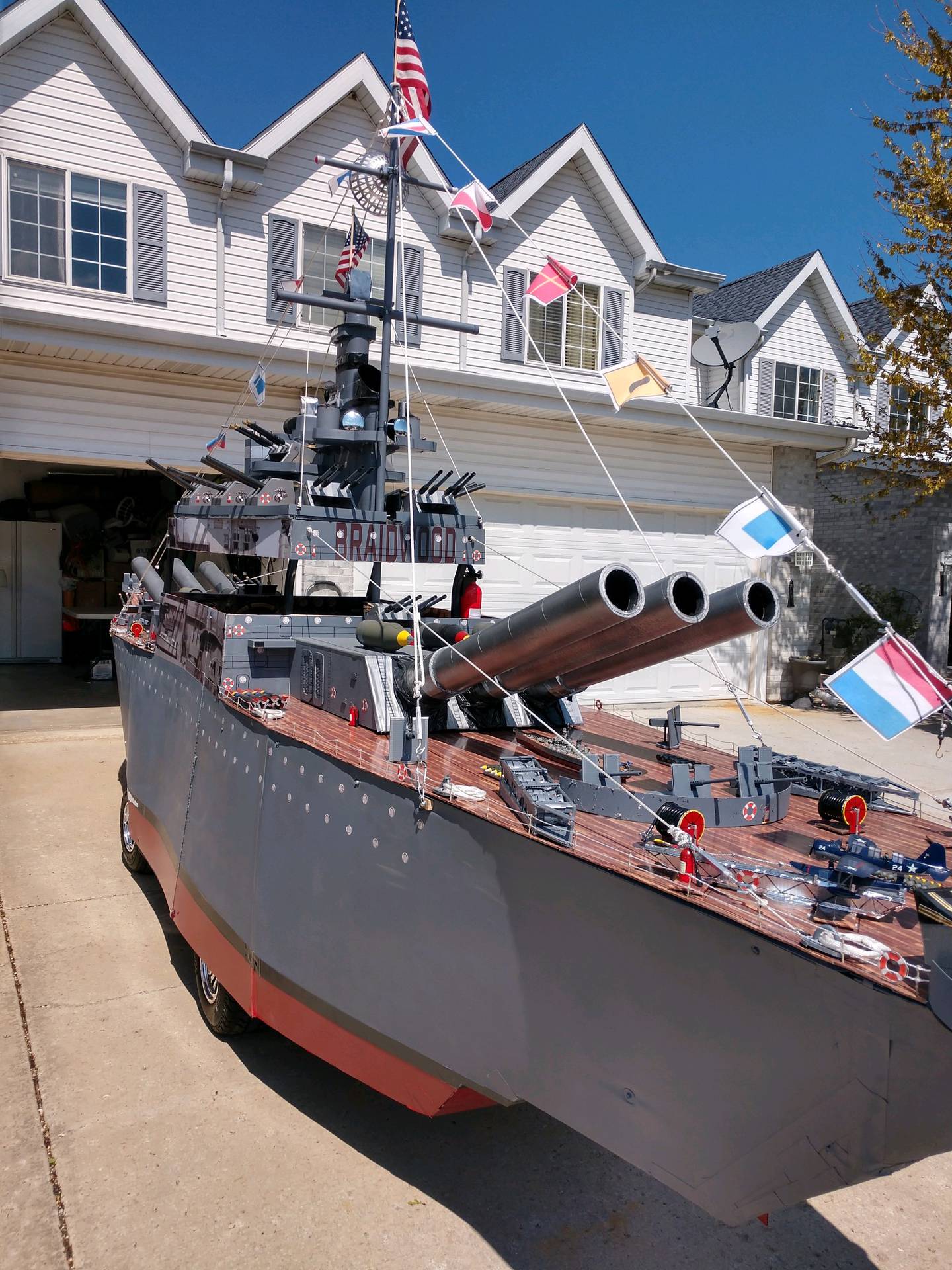 For that reason alone, he said, his wife Julie has the patience of a saint.
But then, Julie, who makes her own stickers, helped with the ship, too, Machak said. He sent her images of everything from portholes to controls so she could make stickers that resembled those items.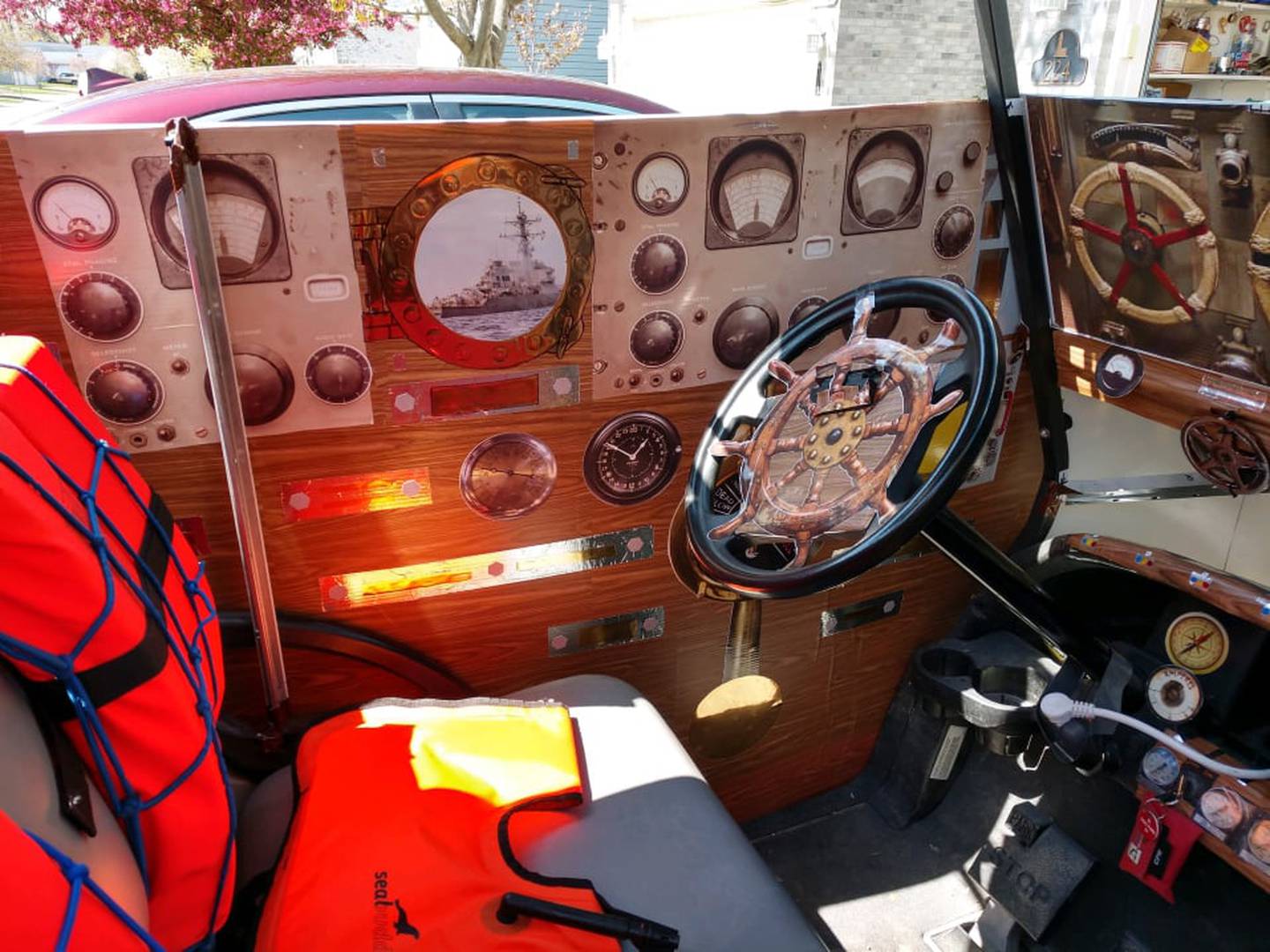 "I had some time on my hands last year – because of COVID and because I had two concussions," Machak said, adding he worked on the ship as he felt up to it, a little at a time, during his recovery.
Machak said some people consider the USS Hollister to be a World War II ship but "it first went into the water in 1946."
"My uncle went into the Navy in 1947," Machak said.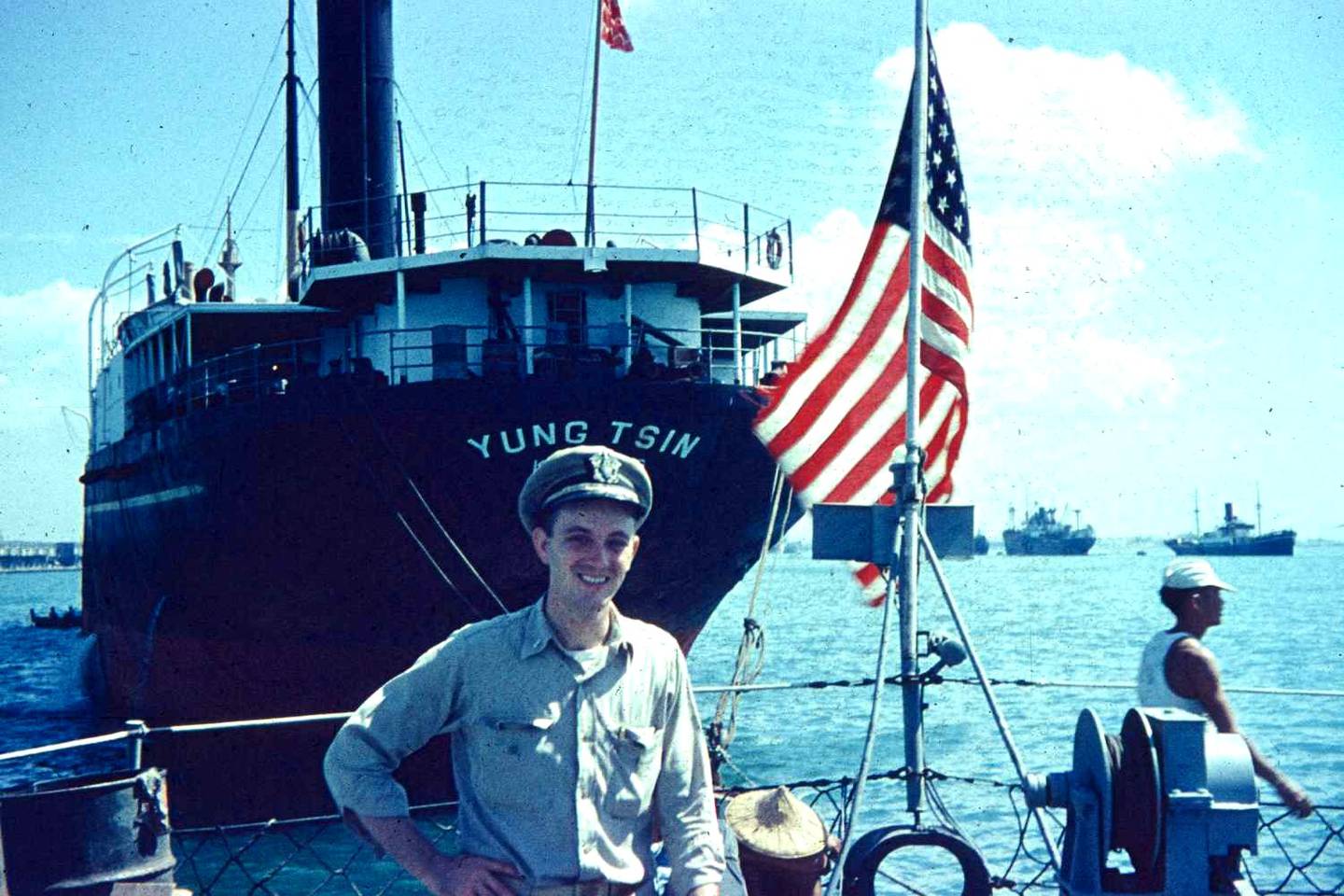 The golf cart won't drive more than 20 miles per hour, but that's fine with Machak .