Cecelia Dollinger of Channahon always wanted to marry a farmer – which she did in 1952.
But it's not because Cecelia grew up steeped in farming.
Yes, she's the Dollinger of Dollinger Family Farm and Dollinger Pumpkin Farm fame. And Cecelia was known for her large family reunions on that farm, which more than 200 people often attended. In 2002, the Herald-News covered one of those reunions in its former Southwest Weekly section.
But Cecelia actually grew up in Joliet, near St. John Catholic Church. Cecelia's mother had grown up on that farm and moved to Center Street in Joliet after she was married in 1915. Cecelia's father worked at the former steel mill in Joliet, Cecelia's son John Dollinger of Channahon said.
Cecelia was the youngest of four children and attended the former St. John the Baptist School (then the former St. Francis Academy and now Joliet Catholic Academy). Cecelia's son Ed Dollinger of Joliet said Cecelia lived so close to St. John's that she walked to school.
"She always talked about growing up on the corner of Bridge and Center [streets] and sleighing down Bridge Street in the winter," Ed said.
John said Cecelia also loved spending time on the Grundy County farm, which Cecelia's grandfather Jacob Hansel founded in 1852.
According to the 2002 Herald-News story, Hansel had bought the property from Salmon Rutherford, a farmer and landlord of the Rutherford Inn, also known as the Dresden Inn. This two-story motel and pub was a "regular stop on the stagecoach run," according to the story.
In 2002, a "reduced version" of that inn was the current home of Cecelia; her son John; his wife, Noreen; and their five children, who all lived on the 300-acre farm. But that was later in Cecelia's life. Childhood memories include canoeing and swimming in the nearby Illinois & Michigan Canal, Ed said.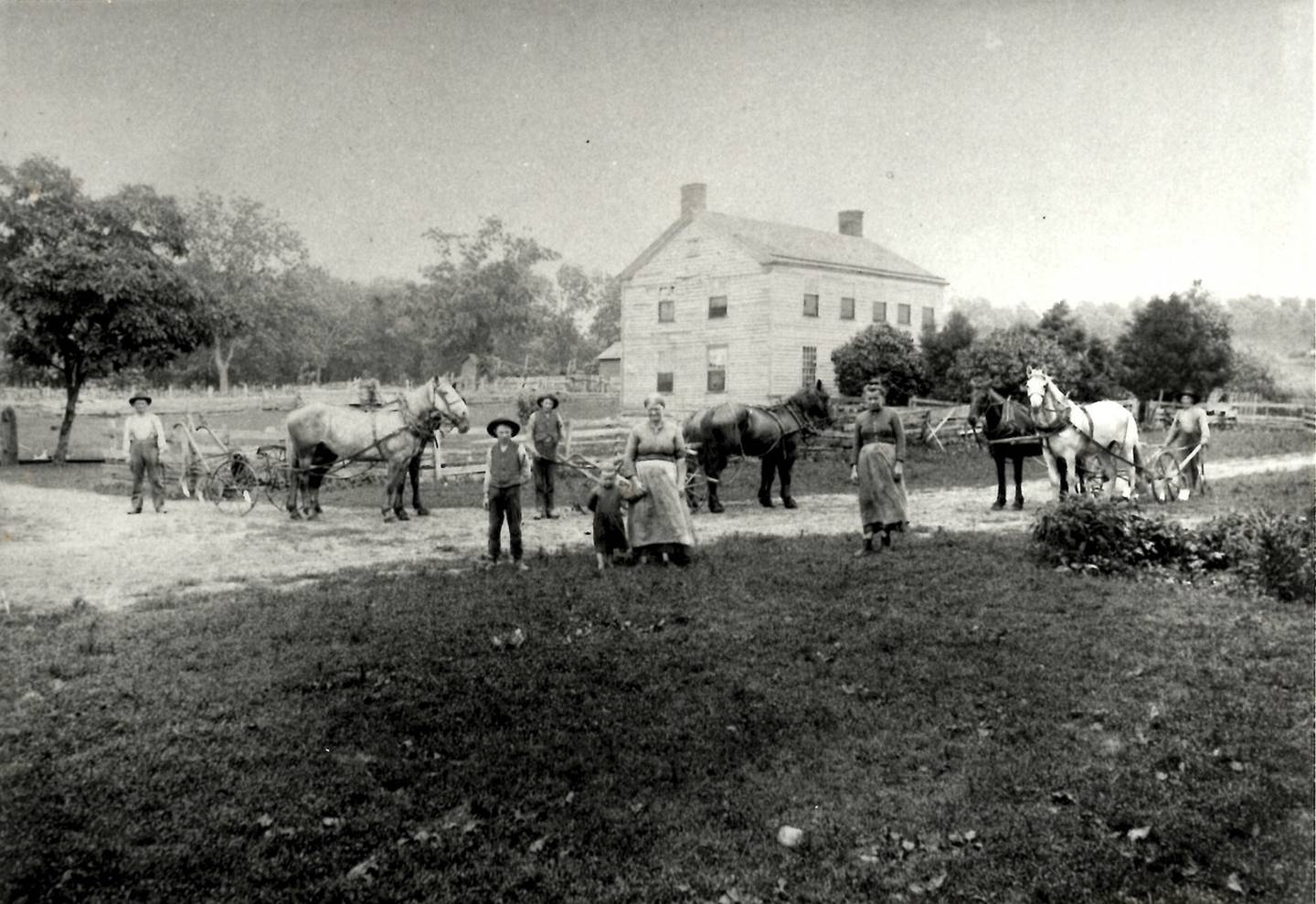 Cecelia actually met her husband, Vernon Dollinger, at a square dance, Ed said. John said square dances were common events in those days, especially in the Plainfield and Wheatland Township areas. Vernon was 13 years older than Cecelia.
Vernon and his own family farmed on its family farm in Plainfield.
"She always said she wanted to marry a farmer," Ed said. "And she did … probably because her mother took her back to the farm so much."
That experience may have contributed to Cecelia's nearly seamless transition from city life to country life, Ed said.
Ed and John said the Plainfield farm was a traditional Midwestern farm. The family grew corn and soybeans and raised livestock including chicken, cattle, pigs and rabbits.
Cecelia and Vernon raised five children. Vernon worked in the fields and Cecelia handled all the bookkeeping and recordkeeping, meal preparation and freezing and canning. She also took care of the children and Vernon's mother, who lived on the farm until her death at age 94, Ed said.
"Preparing food was a whole different thing back then," John said. "Sometimes we butchered our own chickens."
So although Cecelia did not work outside the home, "she kept plenty busy," John said. Ed said Cecelia also volunteered at her church, St. Mary Immaculate Parish in Plainfield. She was active in its altar and rosary society, as well the school's mother's club, since all five children attended the parish school.
"Our mother was a very kind and gentle person," Ed said. "She would always say, 'If you don't have anything good to say about someone, don't say anything.' She was always positive and always looked at the glass as half-full. … Obviously, she was a hardworking person. And she always emphasized to always do what is right."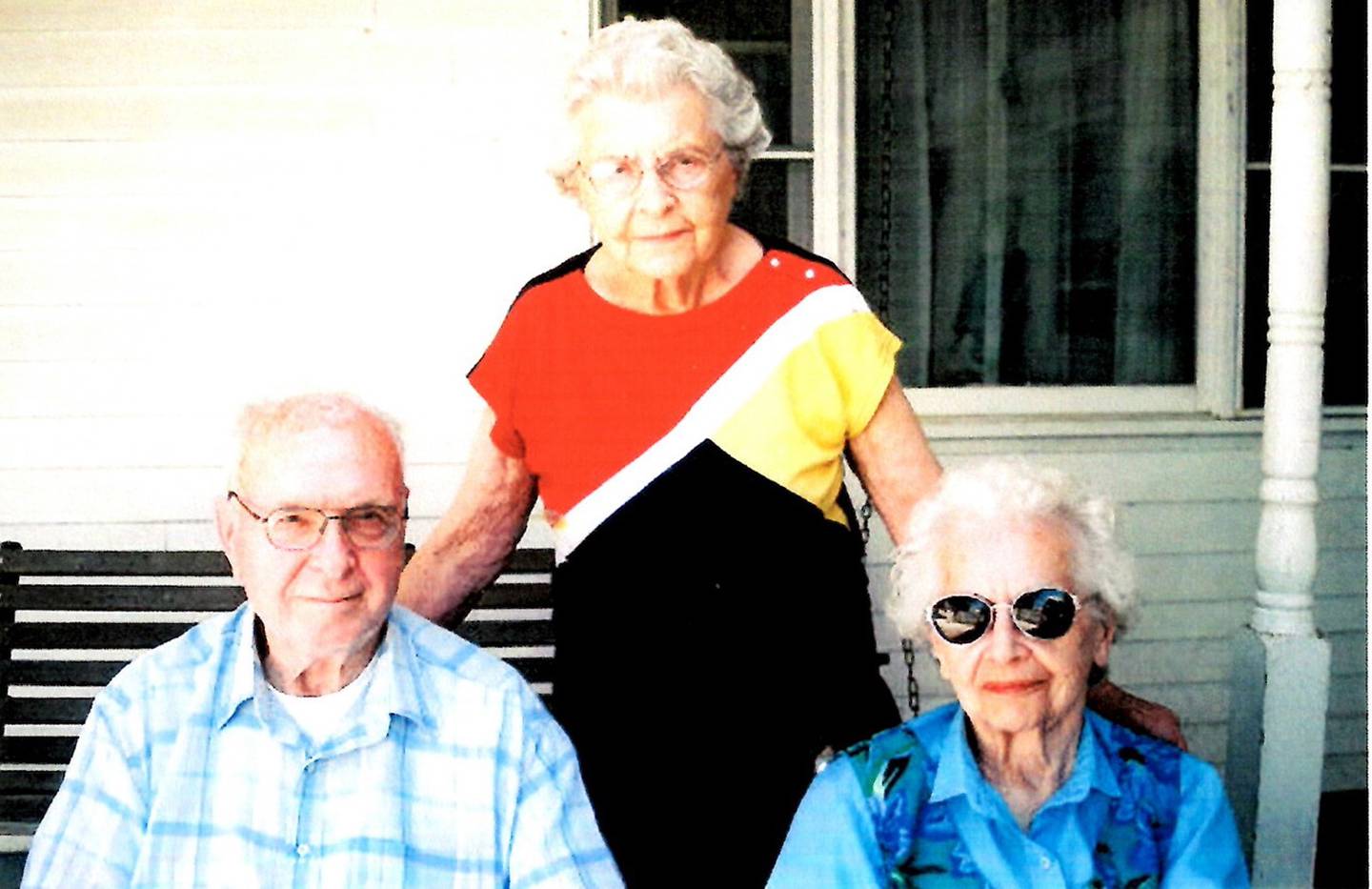 John said that when the area around the farm started being developed into a residential area, his parents decided to sell it and move to the farm in Channahon. That was in 1985.
But Cecelia started hosting Hansel family reunions while the family still lived in Plainfield, Ed said. Those early reunions were typically held at an area park. When Cecelia and Vernon moved to the Channahon farm, the reunions moved with them.
"She was a very warm, welcoming person," Ed said. "That's why she always enjoyed hosting the family reunions on the farm."
Those reunions took a year to plan. But Cecelia never took credit for making them happen.
"She was a very quiet person," John said. "She was not one to make speeches or anything like that in the family. She did not want the limelight at all. But she was always there if you needed something, After her husband, her kids were her life. It was a very tight-knit family group."
Even on the Channahon farm, Cecelia still helped out with recordkeeping. And if Vernon needed to be picked up from the field, Cecelia had no trouble driving a truck and getting him, Ed said. The 2002 story mentioned how Cecelia still washed dishes by hand. Between 75 and 100 people still come out for the reunions, Ed said.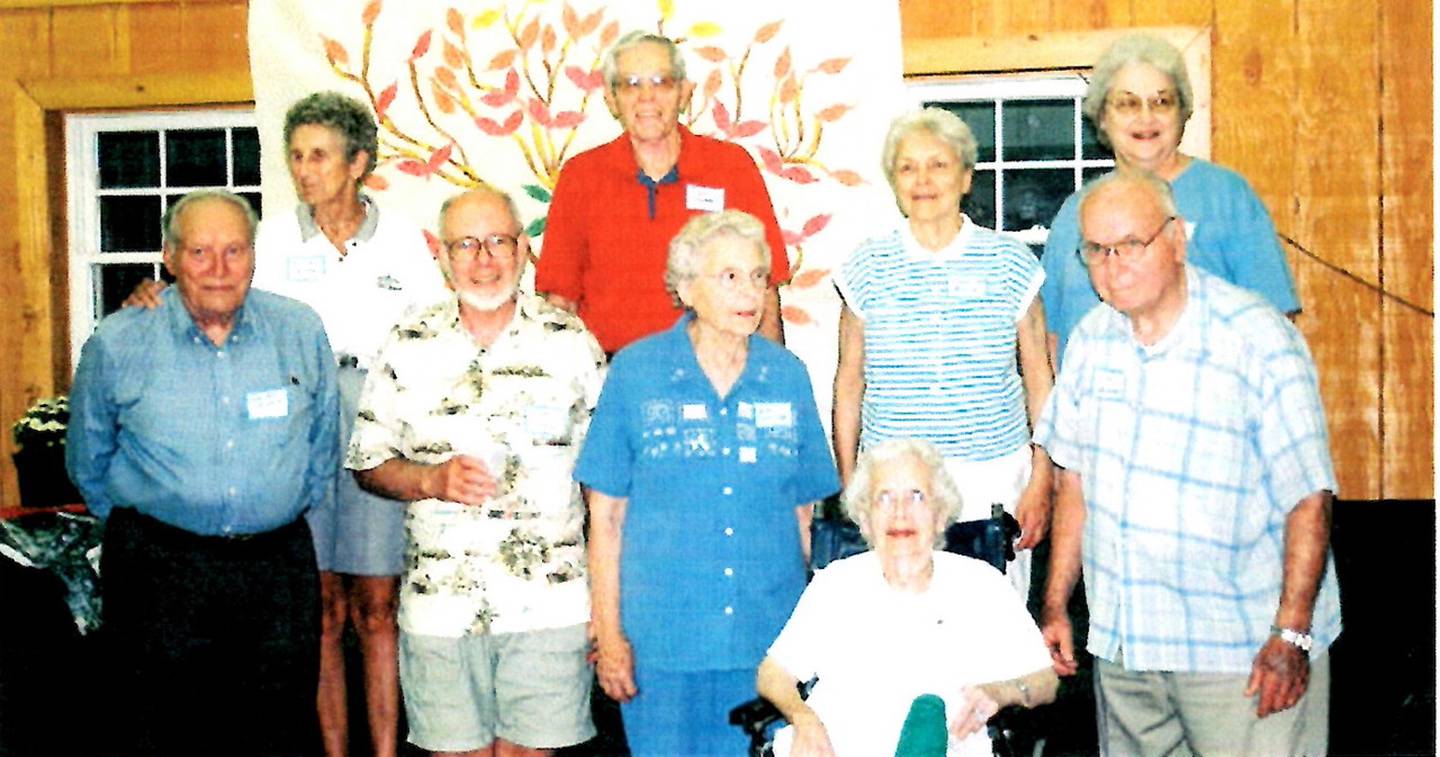 In his eulogy, Ed wrote that Cecelia taught her family problem-solving skills and how to laugh and keep problems in perspective and how to reflect and appreciate life.
She gently comforted them in times of trouble, held their hands during failures, praised their successes, protected them from danger, instilled them with courage and helped them "find the good in all people and all things," Ed wrote.
Cecelia set aside her own needs to care for others, allowed her loved ones to make their own choices, grow, dream and "accomplish whatever we set our minds to do," Ed wrote.
"She taught us to love, work hard and to always do what is right," Ed wrote. "She was always there for us with her unconditional love. … She was a very giving, caring person."
Cecelia was 97 when she died Jan. 28.
• To feature someone in "An Extraordinary Life," contact Denise M. Baran-Unland at 815-280-4122 or dunland@shawmedia.com.