So I jumped on the fun website for MOOYAH Burgers, Fries & Shakes to get background for this story.
This, for instance, was under frequently asked questions:
Are you ever going to bring back my favorite Taste to Try?
"Since most of the Taste to Try recipes use core menu items (that's what chefs call stuff that's always around our kitchens), they're always available when you ask for them by name, provided you say, 'pretty please.'"
And this:
Your burgers taste awesome. What kind of beef do you use?
"Cow. Oh, you want a more specific answer. Well, it's fresh, never-frozen 100% Certified Angus Beef Brand beef. This beef meets 10 science-based specifications that are more selective than USDA Prime, Choice and Select. Want to learn more? Of course, you do. Click here!"
By clicking, you get to meet the ranchers who produce the beef.
The burgers are all customizable. The fries are hand-cut (that was obvious on sight), prepared in a six-step process, and fried in canola oil.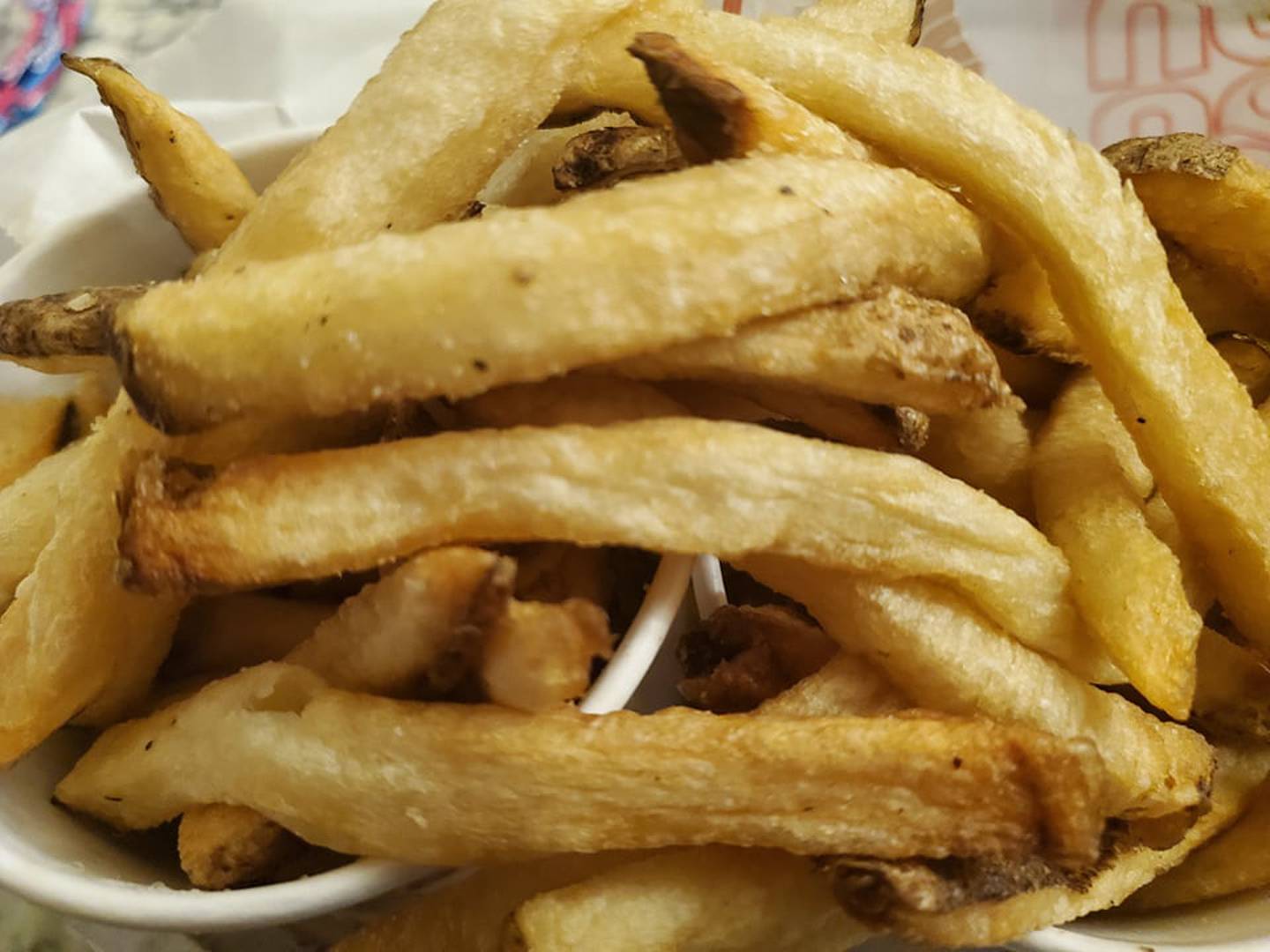 Allergy and nutritional information is on the website.
Recently, some friends and I ordered from MOOYAH for a movie night. Now, to gauge the quality of a restaurant, one of those friends always orders a burger. The reasoning? If a restaurant can make a great burger, then it can make anything.
Burgers appear simple, but they're really complex. You need just enough fat and handling to hold the meat together and keep it tender. If the meat is too lean or the handling too heavy, you'll wind up with a hockey puck.
My friend ordered The A-Wonderful for $10.48: a half pound of beef, American cheese, bacon, grilled onions and A.1. sauce on a potato bun. He said, "It completely beat my expectations. The sheer nerve to pair A.1. sauce with caramelized onions, bacon, cheese and beef was just over-the-wall. I will definitely be going back!"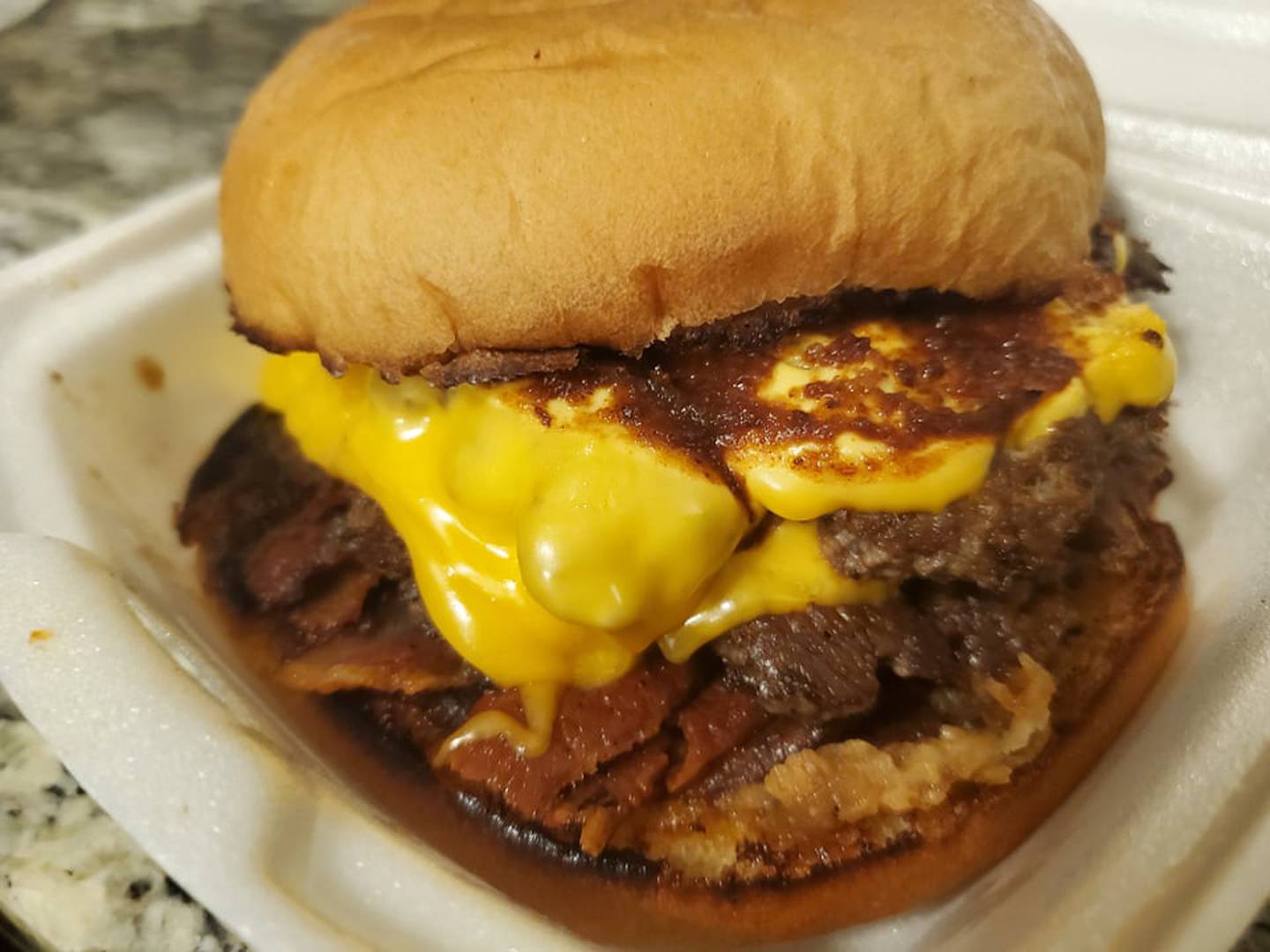 Another friend ordered the Hamberdog for $11.08. This was a quarter-pound burger topped with a beef hot dog, cheddar cheese, bacon, fried onion strings and ketchup (hold the jalapeños), also on a potato bun.
Unless you're super hungry, consider this a two-meal item, my friend said. The bun wasn't soggy upon delivery and the burger stayed juicy even after a reheat in the microwave. She loved it (both times).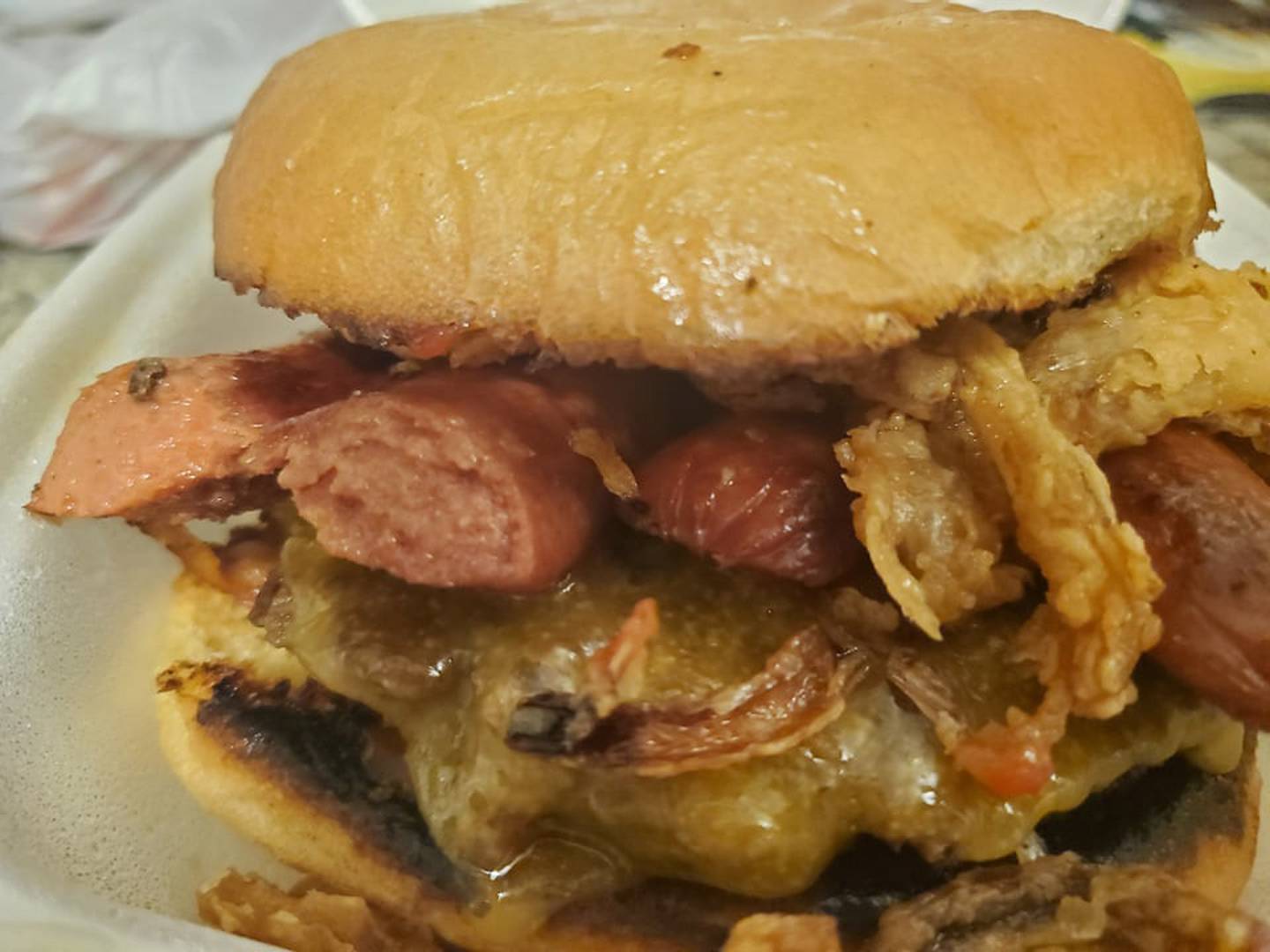 One very hungry person in our party ordered two burgers: the cheddar bacon burger for $8.48, and the mushroom burger with Swiss cheese for $6.89.
That person said the cheddar bacon burger was juicy with good flavor, and the bun had a nice buttery taste. The barbecue sauce was liberal with salt.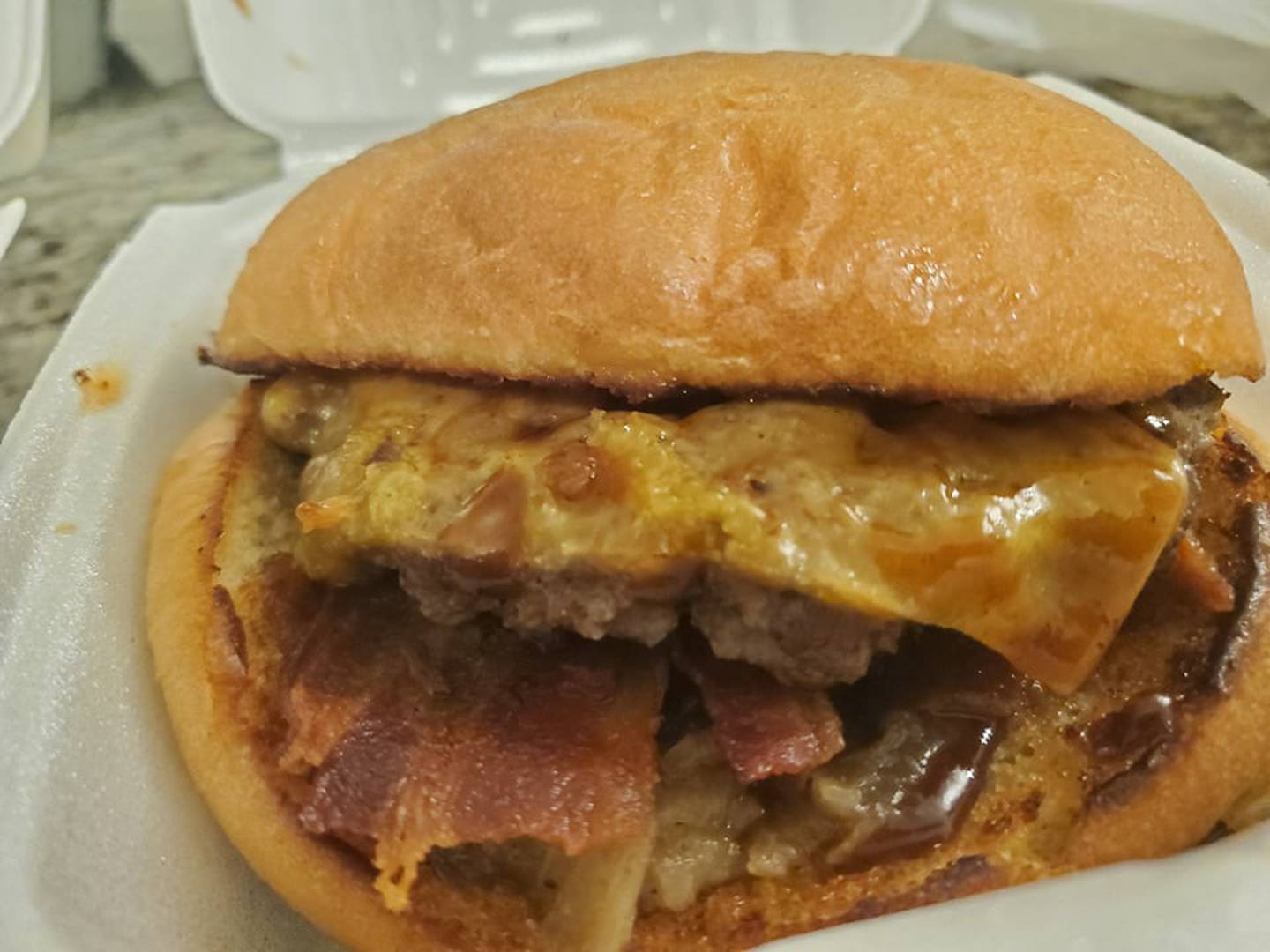 His favorite was the mushroom burger, where the Swiss cheese blended nicely with sautéed mushrooms, fried onion strings and mayonnaise.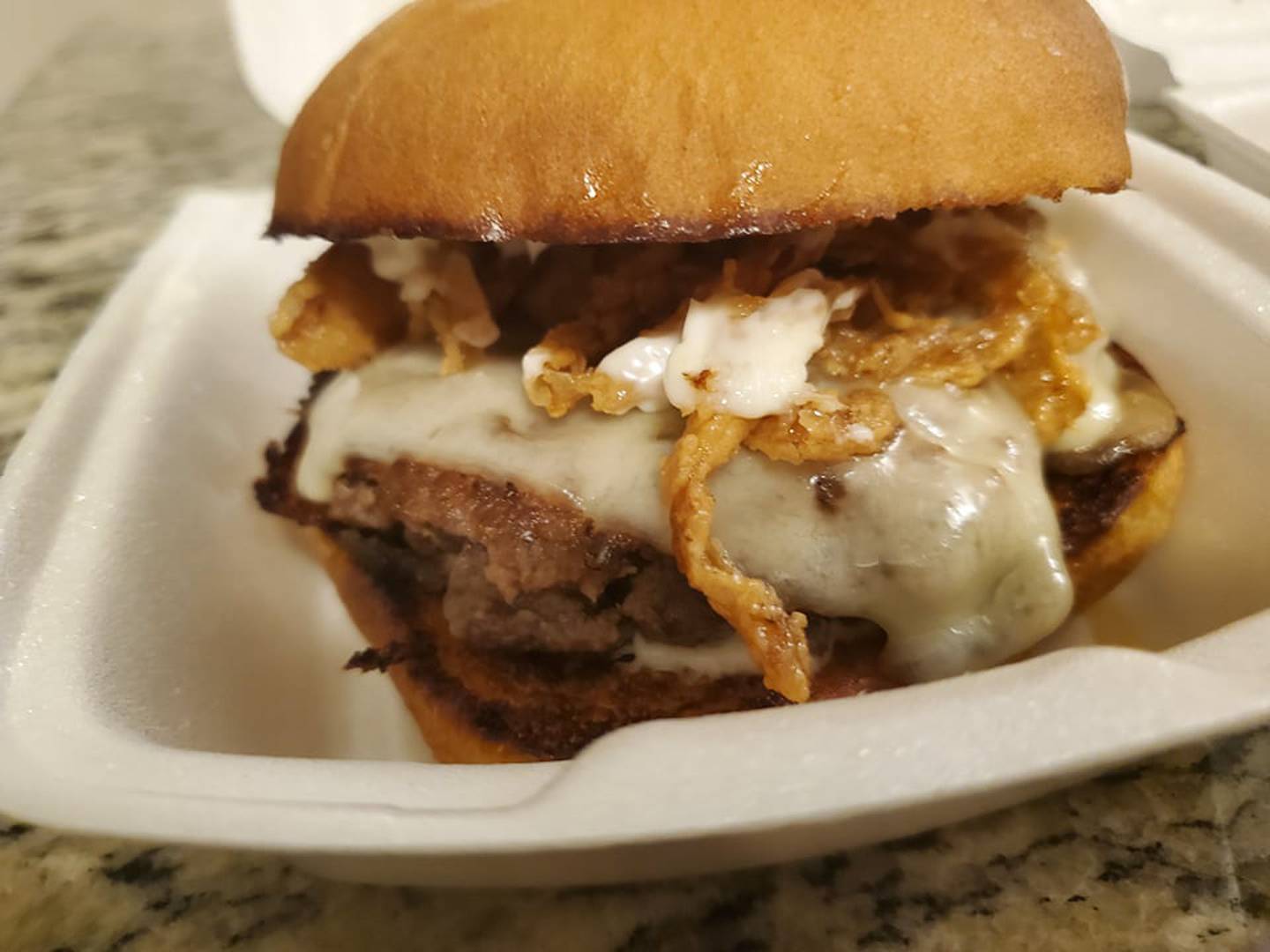 I built my own burger, price unknown (I didn't pay; sweet, right?). My half pound of beef arrived in two patties on a potato bun. I added bacon, lettuce, tomato and grilled onion. It arrived hot, tender, juicy and delicious.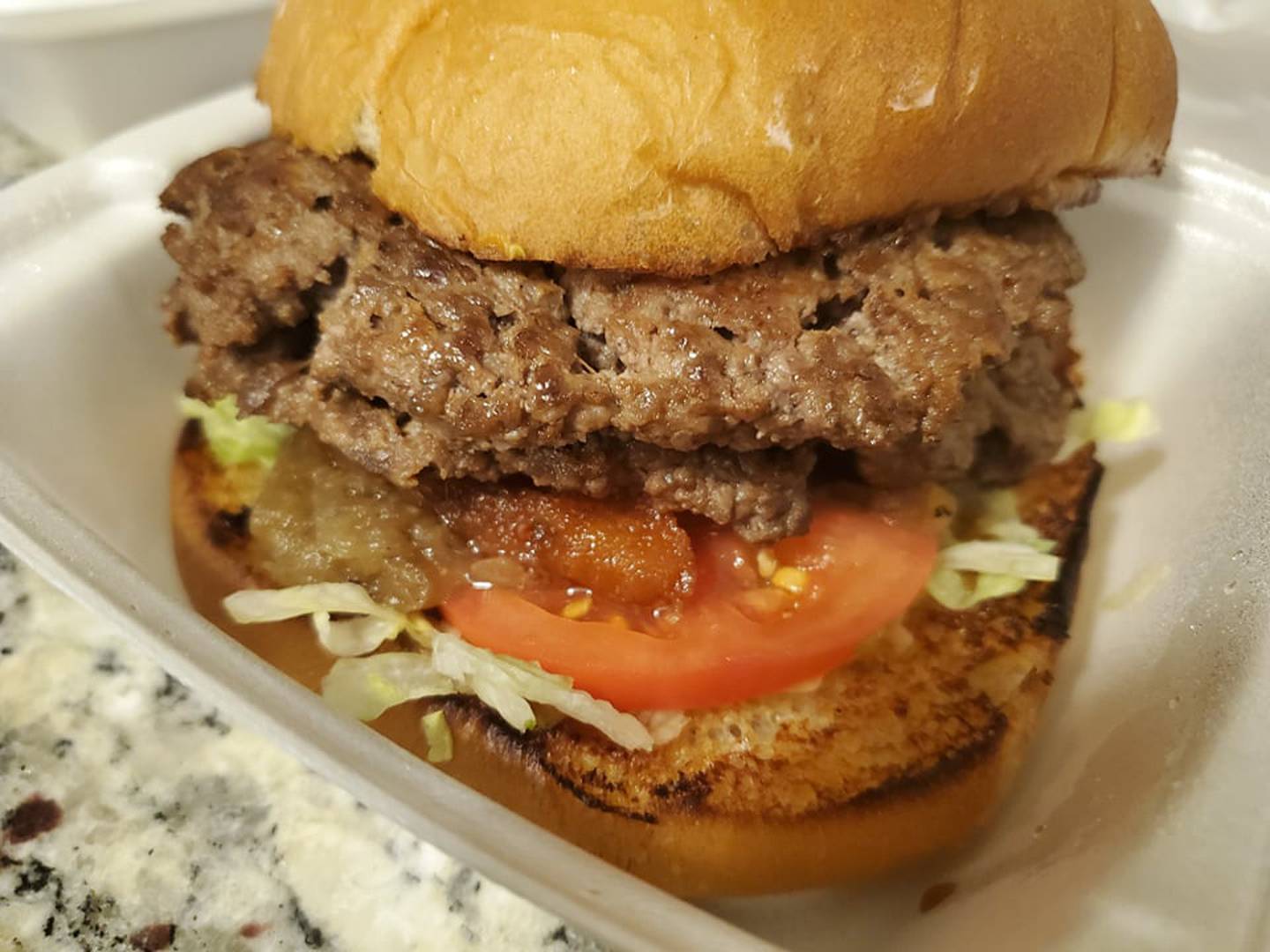 We also ordered a variety of sides: fries, sweet potato fries and potato chips, which were all were uniquely different and delicious (yes, we all sampled all three).
The shareable sweet potato fries for $4.69 were tasty and had a little spice to them.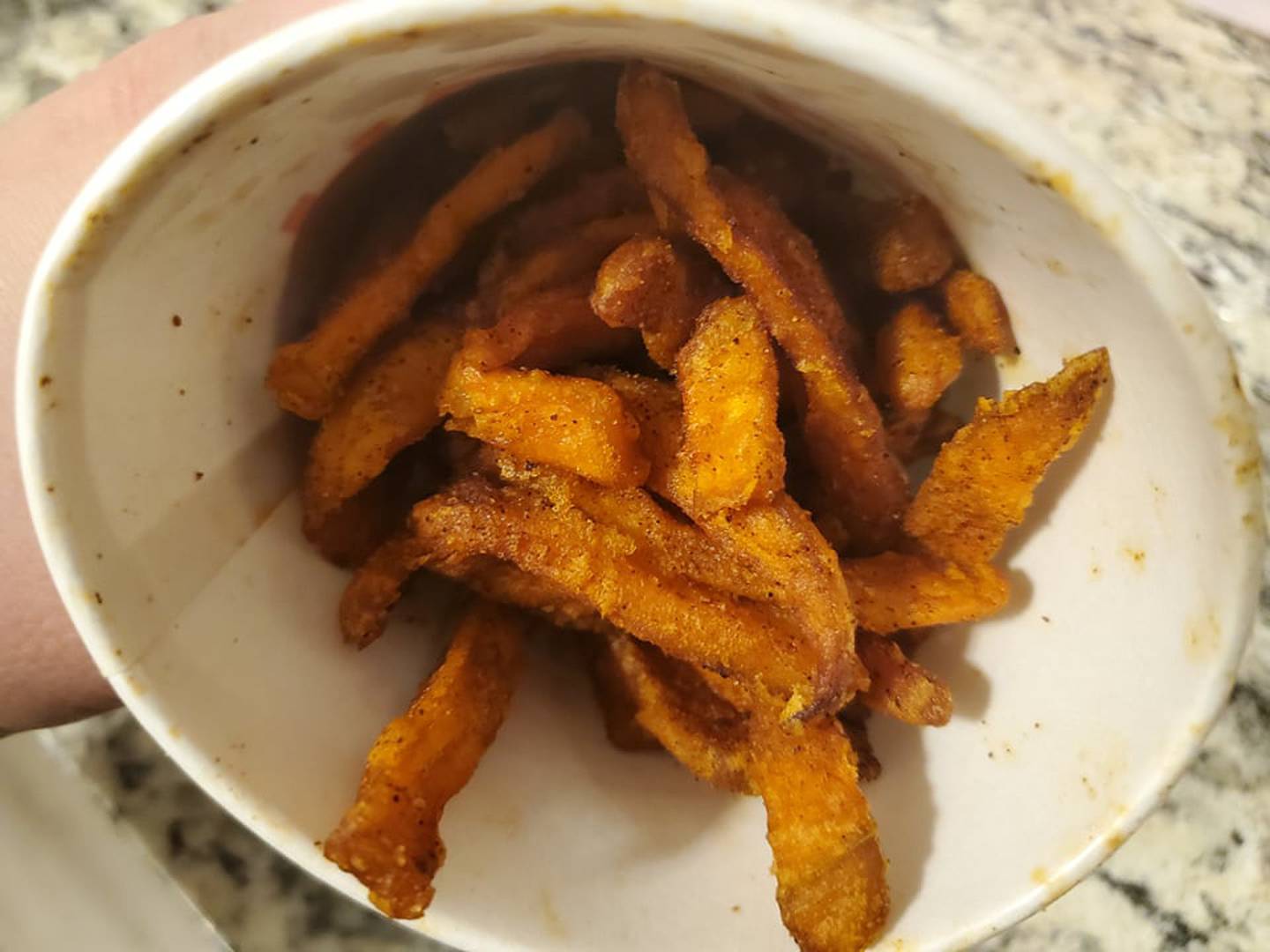 The family size fries for $5.99 arrived hot, lightly salted, and had a great "fry" taste.
The sharable homemade chips for $3.29 were a standout: their crispness stood up both to delivery and our refrigerator (leftovers were still crisp the next day, yum!).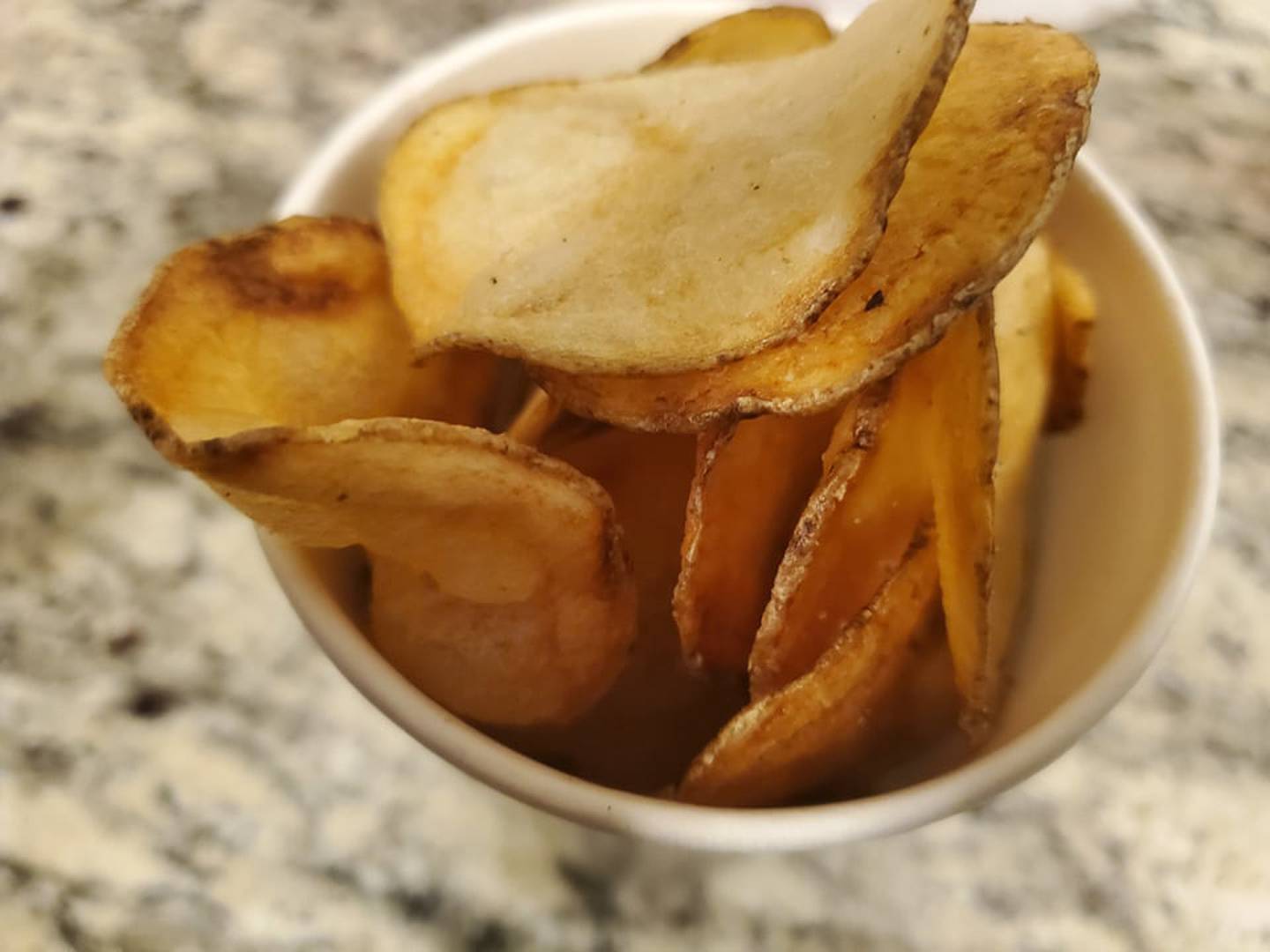 MOOYAH is also known for its shakes – eight flavors made from real ice cream, so we ordered two of the Little MOO Shakes. Now shakes don't travel well, so the carryout pictures aren't stunning. But the flavor was. Besides, we popped the shakes into the freezer while we munched our burgers, so it was all good.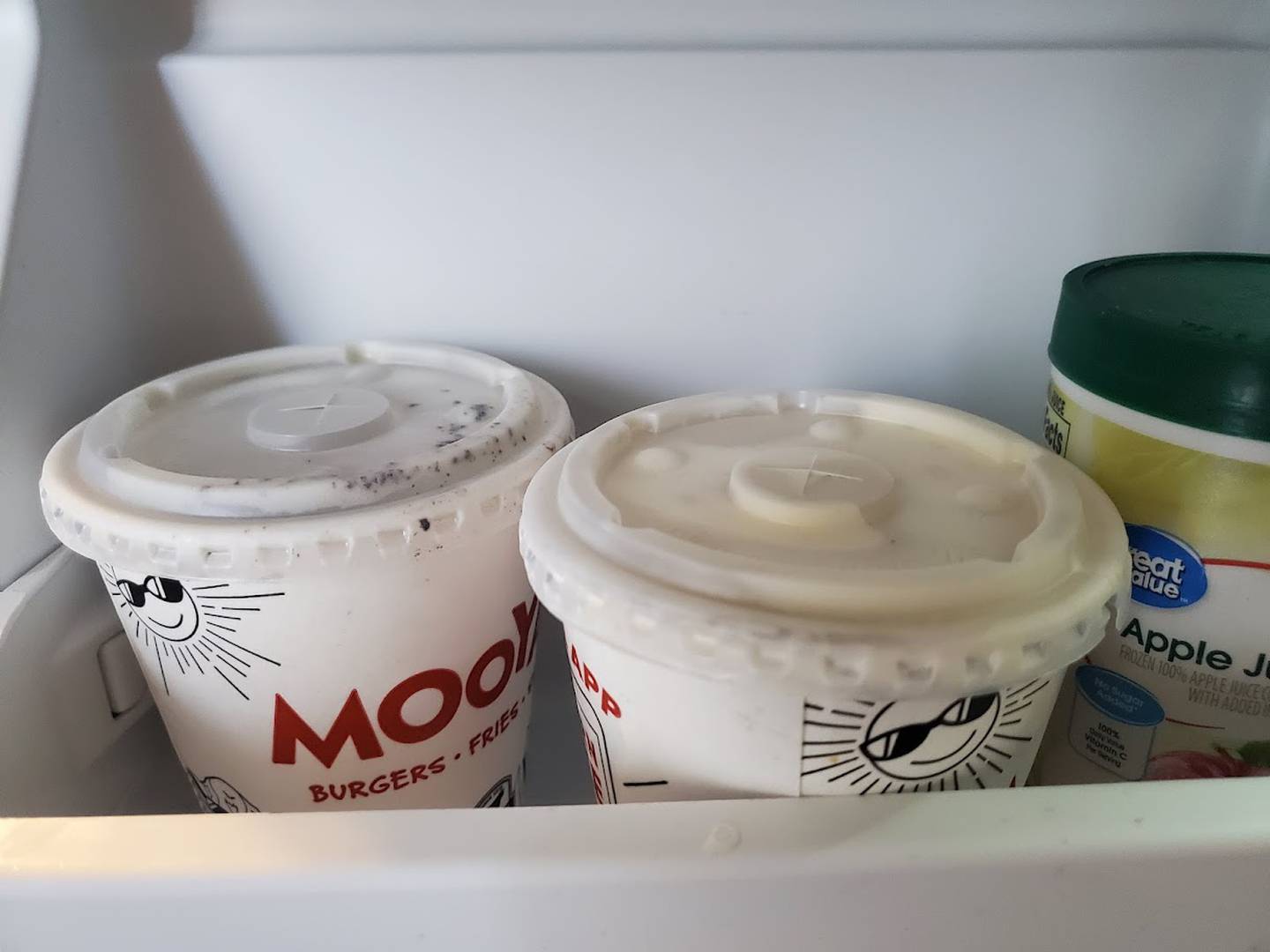 The cookie dough shake had bits of cookie dough throughout, as did the Oreo shake.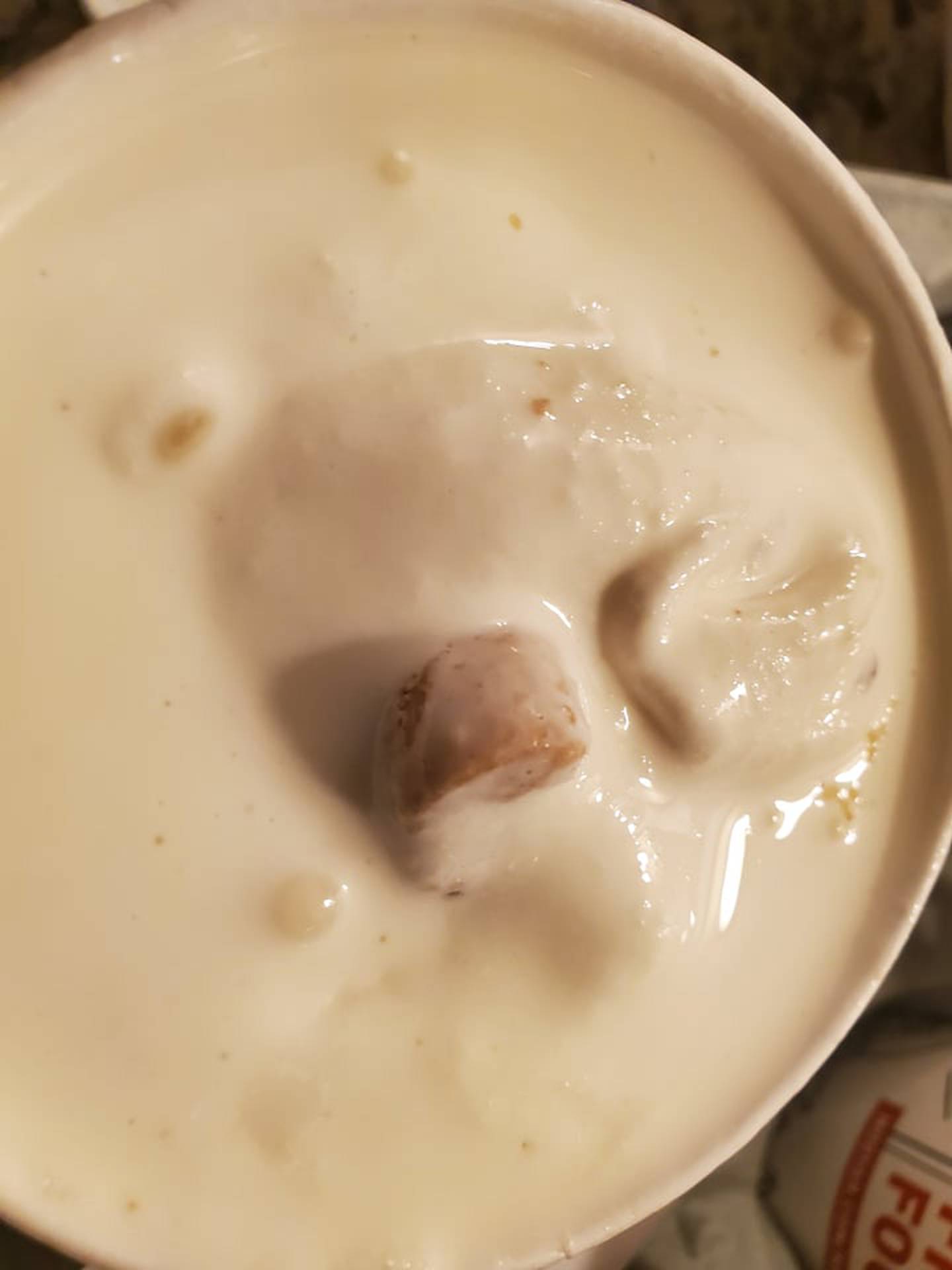 Neither was overly sweet.
Overall, we enjoyed a great dining experience.
• The Mystery Diner is an employee at Shaw Media. The diner's identity is not revealed to restaurant staff when ordering or picking up the food. If the Mystery Diner cannot recommend the establishment, we will not publish a story.
IF YOU GO
WHAT: MOOYAH Burgers, Fries & Shakes
WHERE: 2611 W. Jefferson St., Joliet
WHEN: 11 a.m. to 8 p.m. Monday through Thursday and 11 a.m. to 10 p.m. Friday, Saturday and Sunday
INFORMATION: 815-409-7170, www.mooyah.com/locations/joliet-il-211