My first experience with Heroes West was many years ago when friends and I ordered some burgers after an event.
We were so hungry, we ordered extra. And we received the largest burgers we'd ever seen.
With that in mind, when some friends and I ordered in food recently, we tried not to go overboard.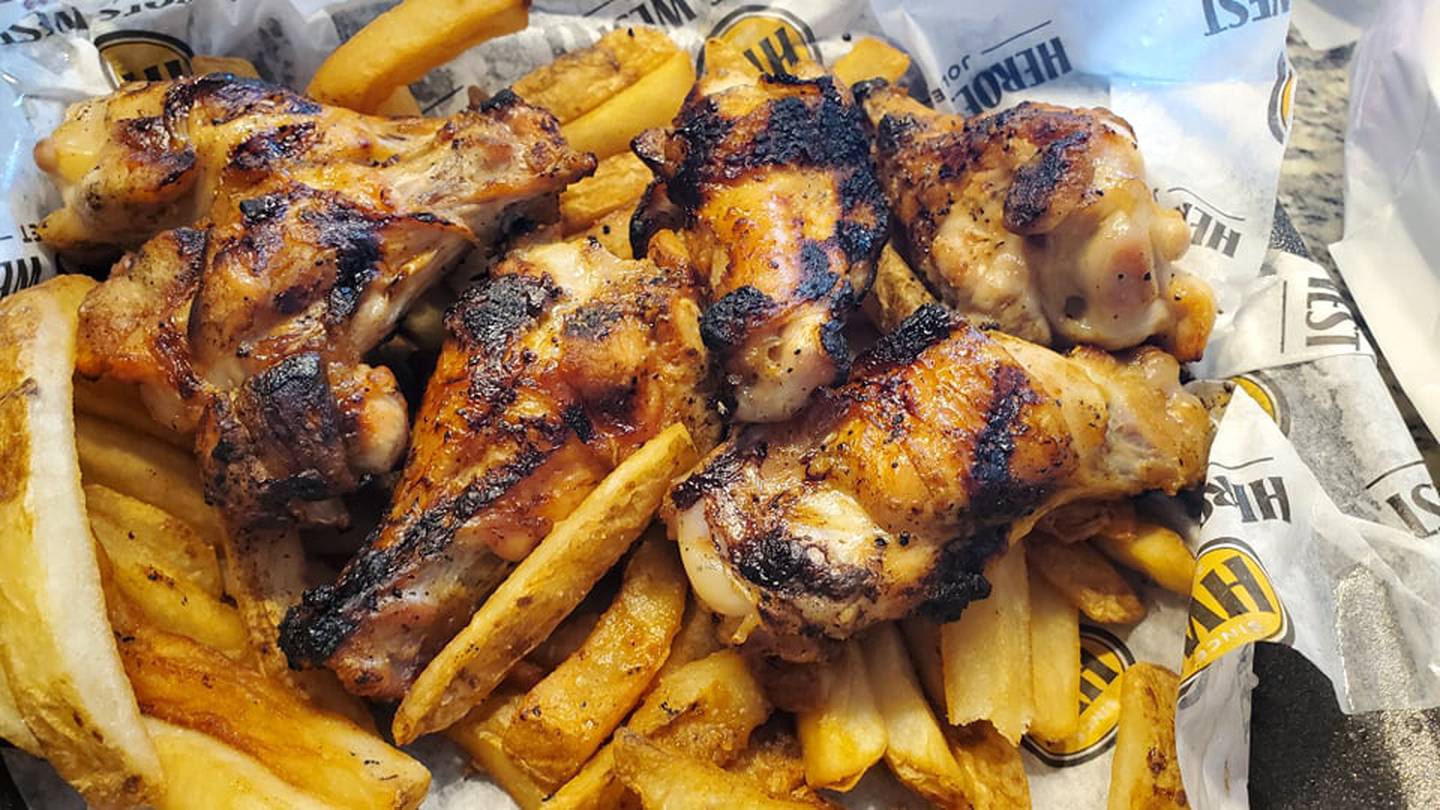 For those who haven't heard of Heroes West, here is the description on its website: "Our staff prides itself in having great food with excellent service. With music entertainment, broadcasted sports events on 45 high-def TVs and sports tournaments, we are a premier destination."
The menu has three parts: beer, spirits and food. Food offerings include wings and nachos, appetizers, salad, soup and chili, "sandwedges," burgers, smokehouse, main events, desserts and a kids menu.
One thing you should know because of the pandemic: Heroes West has carryout, but not delivery. But it wasn't a problem for us to pick up the food.
For appetizers, we ordered an Amigos (small) for $9.89 and fresh baked pretzels for $8.39. We also received a bonus order of wings likely meant for someone else. These spicy boneless wings were saucy, to the point of needing a fork and knife.
The Amigos were three battered chicken tenders that came with a choice of sauce. The tenders topped a bed of waffle fries that were hot and delicious.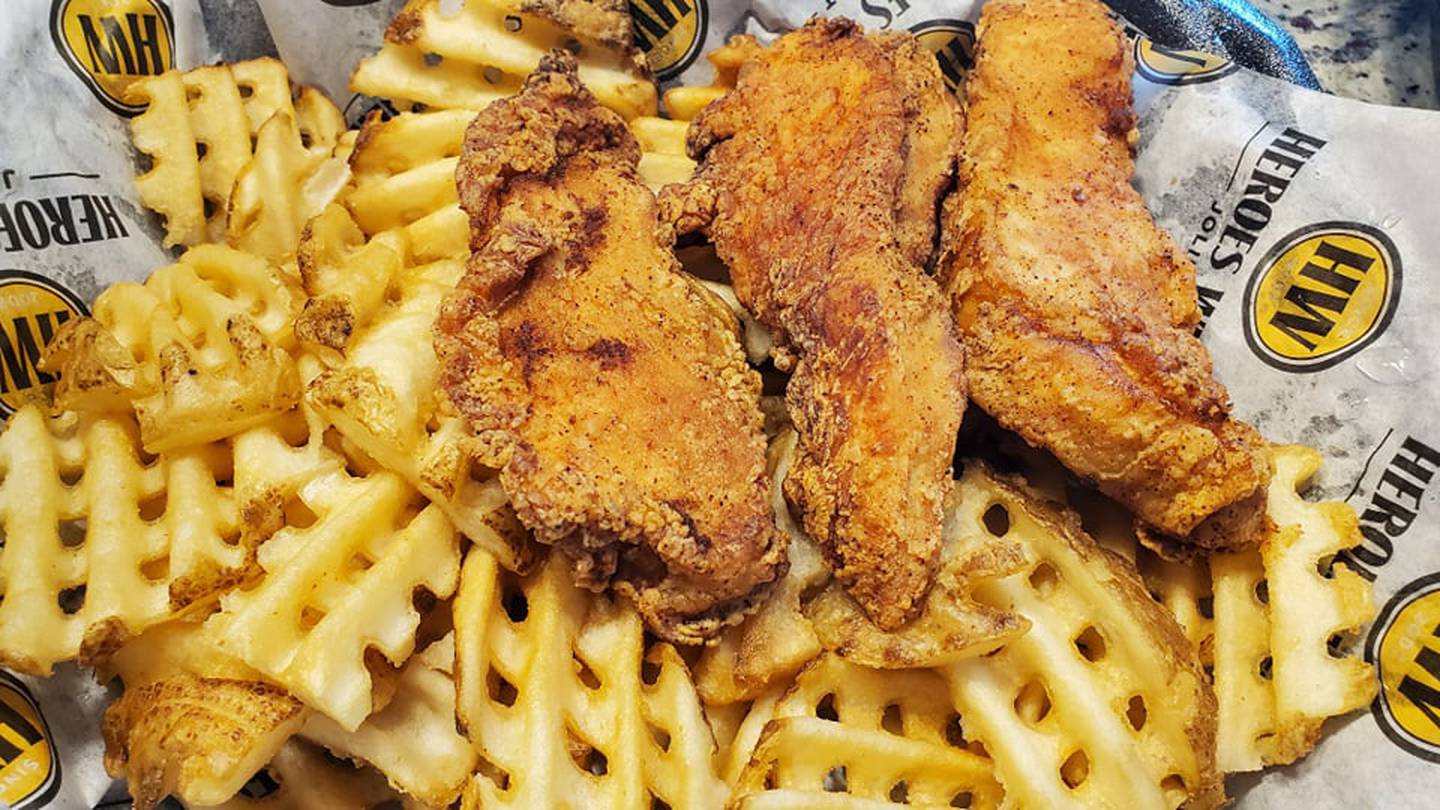 The pretzels arrived hot and full of hot pretzel flavor (if you love hot pretzels, you know what I mean). The pretzels came with a cheese dipping sauce, but tasted great plain, too. The mustard that came with it was intense, good news for people who like bright flavors.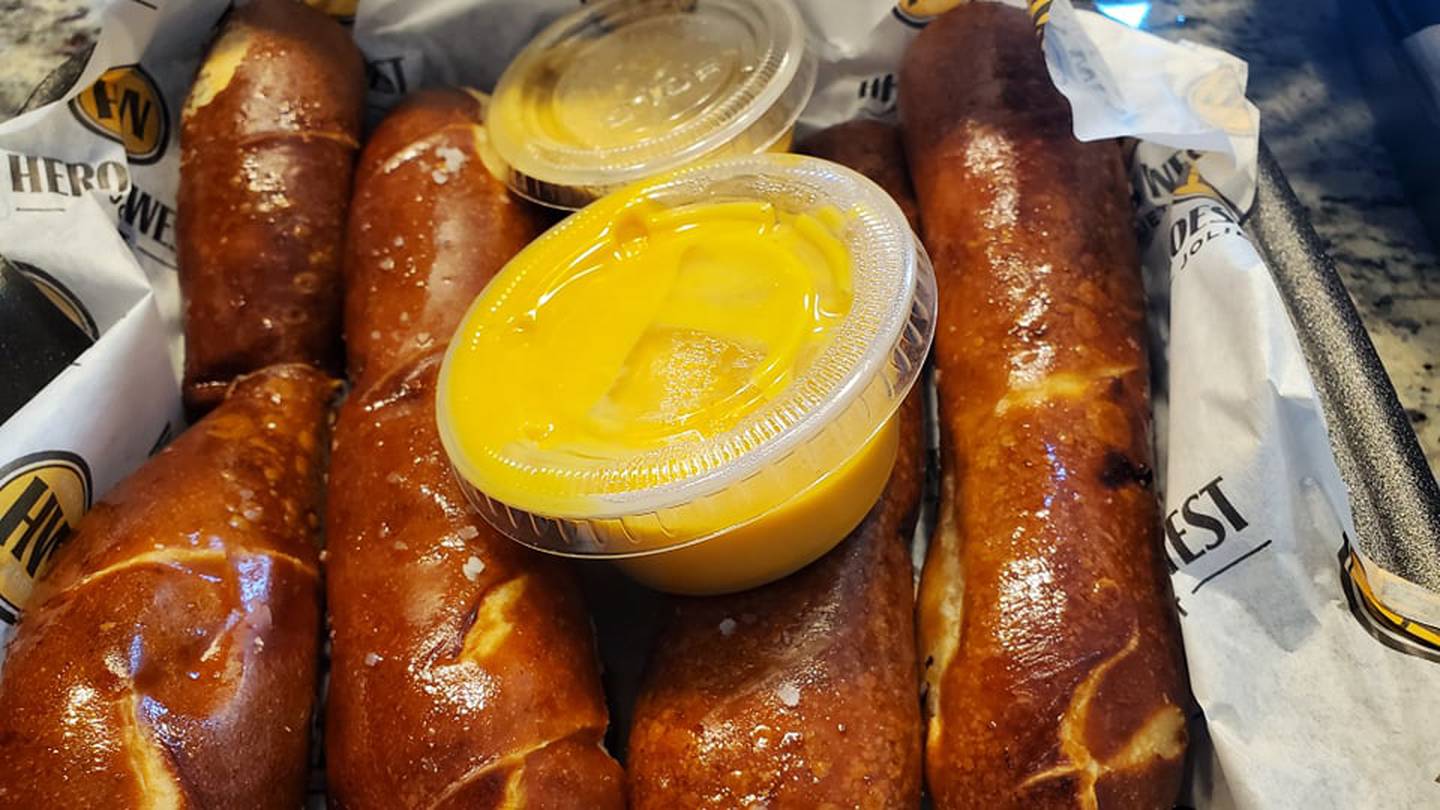 One friend said, "I ordered grilled chicken wings. They had a nice char flavor. I got the Bob Cobb salad without the bacon, avocado or bleu cheese that typically comes with it. The turkey in the salad was full of flavor, and the portion was big enough for two meals."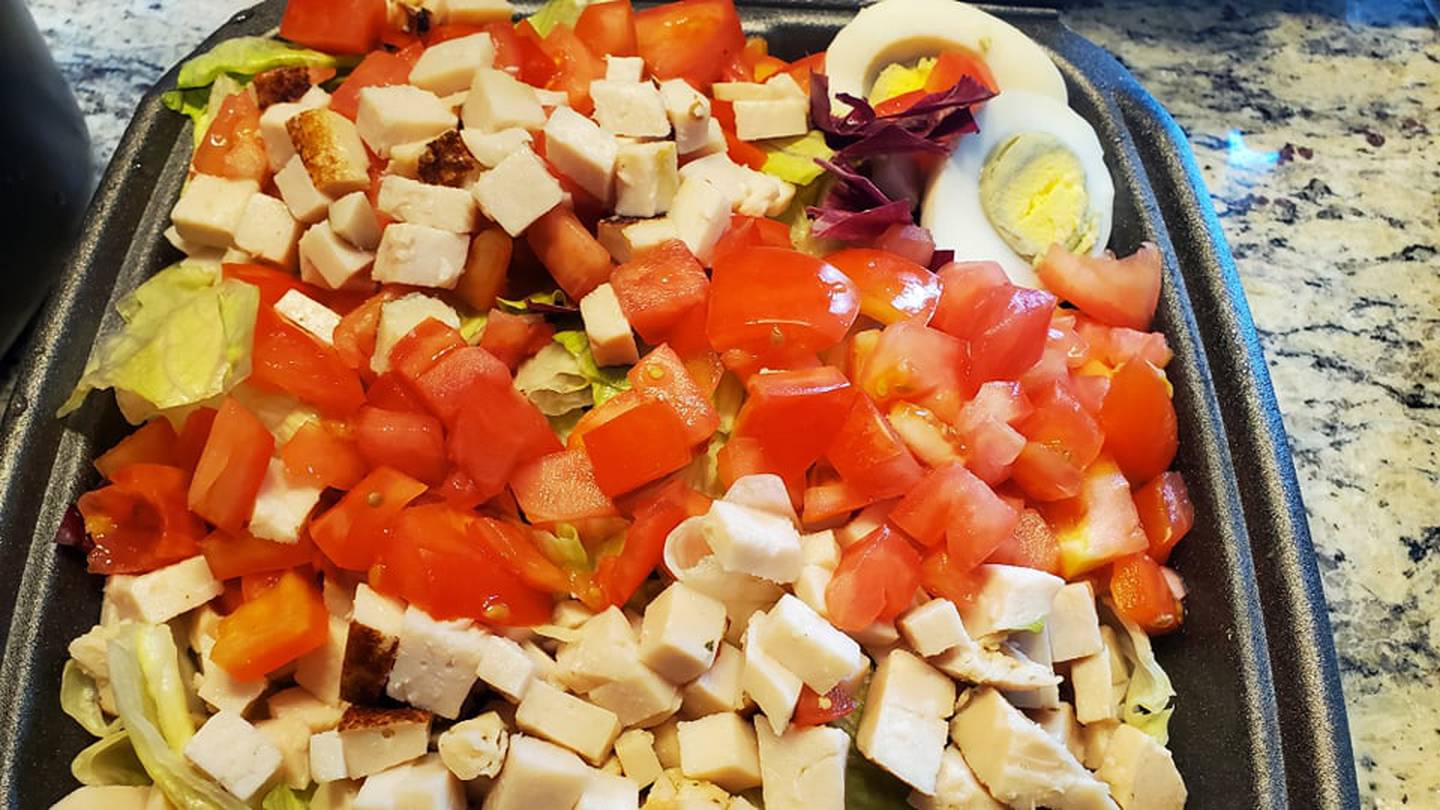 Another friend ordered the Buffalo chicken wrap. This was a chicken breast that could be ordered either lightly floured and deep-fried or grilled (my friend chose grilled). This was then tossed in a house-made Buffalo sauce and served on a grilled bun with a side of bleu cheese dressing.
The friend said, "The Buffalo chicken wrap was good. Spicy, but not too spicy, saucy, but not too saucy, and packed with vegetables. The wrap didn't fall apart when eating it. My waffle fries were seasoned well."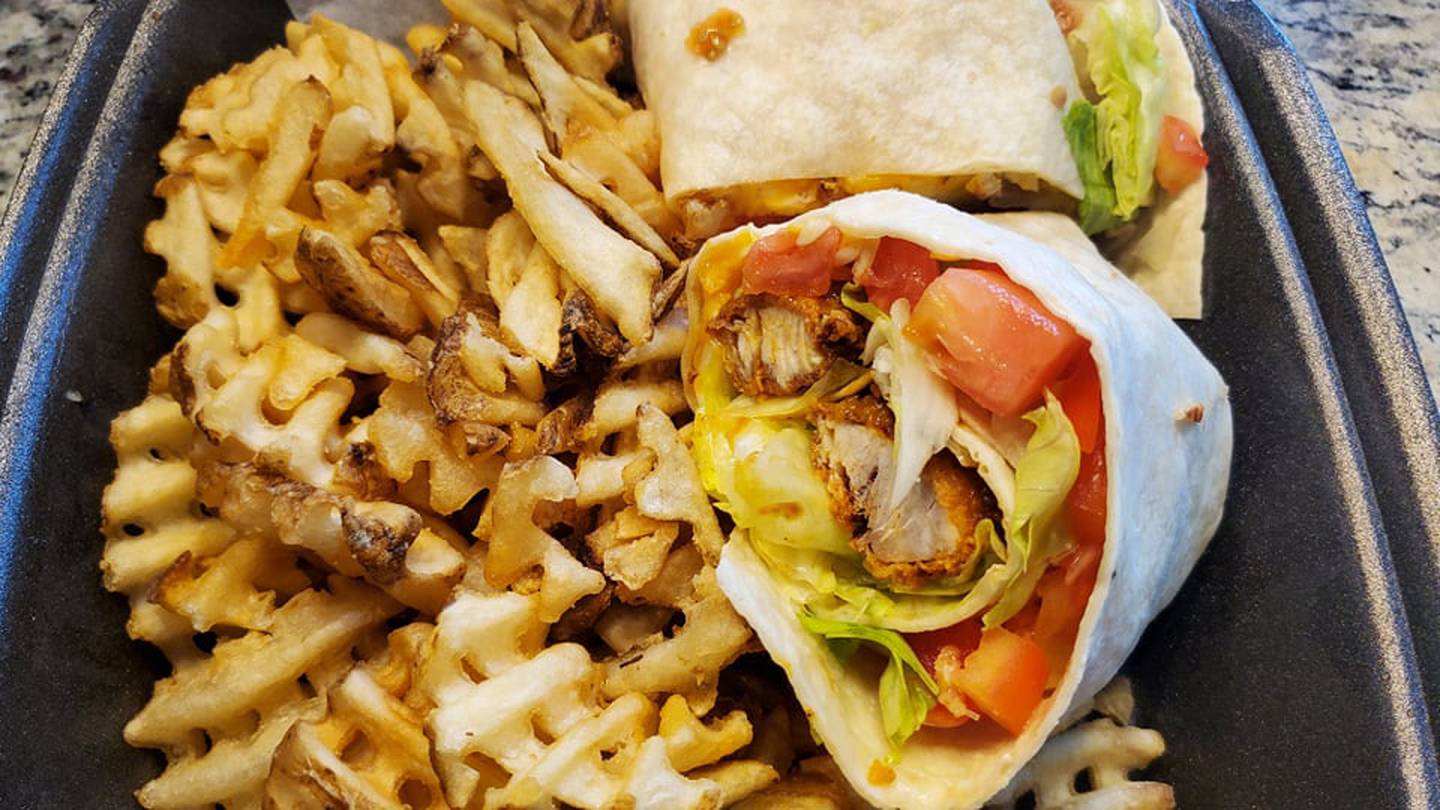 Another friend had the Minor Macon Bacon Burger for $14.89. This came with cheddar cheese, bacon, onion rings and choice of barbecue sauce.
My friend said the brioche bun was a nice twist on the classic bacon cheeseburger. The type of hamburger meat used, and the seasonings, made a difference, too, the friend said. The onion rings tasted homemade. And my friend has made homemade onion rings.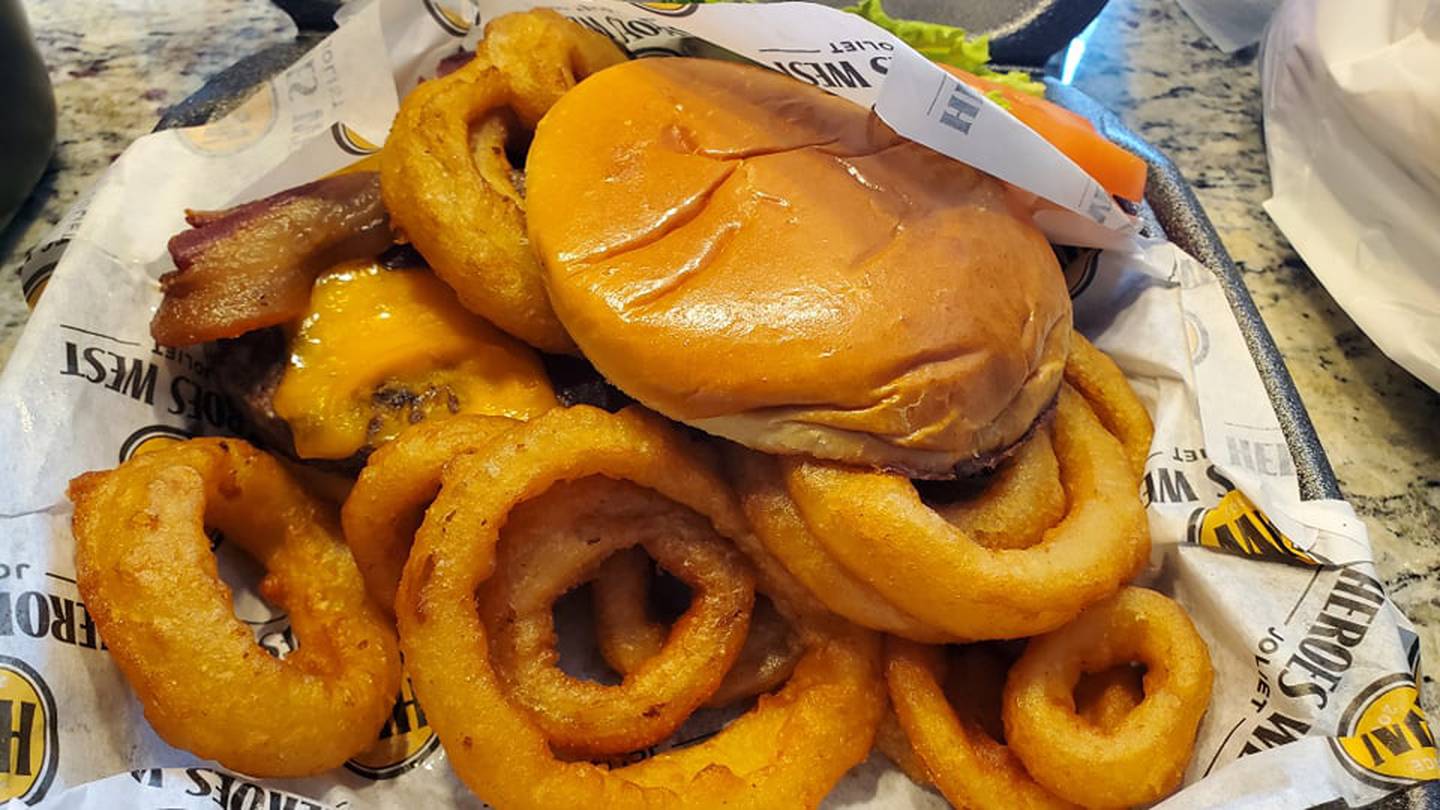 And me? I helped eat the appetizers. The portions were so large, there was enough for an entire meal, as well as sharing.
• The Mystery Diner is an employee at Shaw Media. The diner's identity is not revealed to restaurant staff when ordering or picking up the food. If the Mystery Diner cannot recommend the establishment, we will not publish a story.
IF YOU GO
WHAT: Heroes West Sports Grill
WHERE: 1530 Commerce Lane, Joliet
WHEN: 11 a.m. to 8 p.m. Sunday through Saturday
INFORMATION: 815-725-1234, heroeswest.net