Whether you're a loyal blues fans or new to the genre, consider coming out to the 2022 Joliet Blues Festival on Aug. 13.
The one-day event, which began in 2018, runs from 3 to 8 p.m. at the Billie Limacher Bicentennial Park and Theatre, 201 W. Jefferson St. in Joliet.
It features local and nationally known blues performers and typically attracts 1,000 attendees, said John Simpson, Bicentennial Park vice president.
"It's an enjoyable evening of blues music in a beautiful setting," Simpson said. "It's just a nice community event with great blues musicians who have a variety of styles."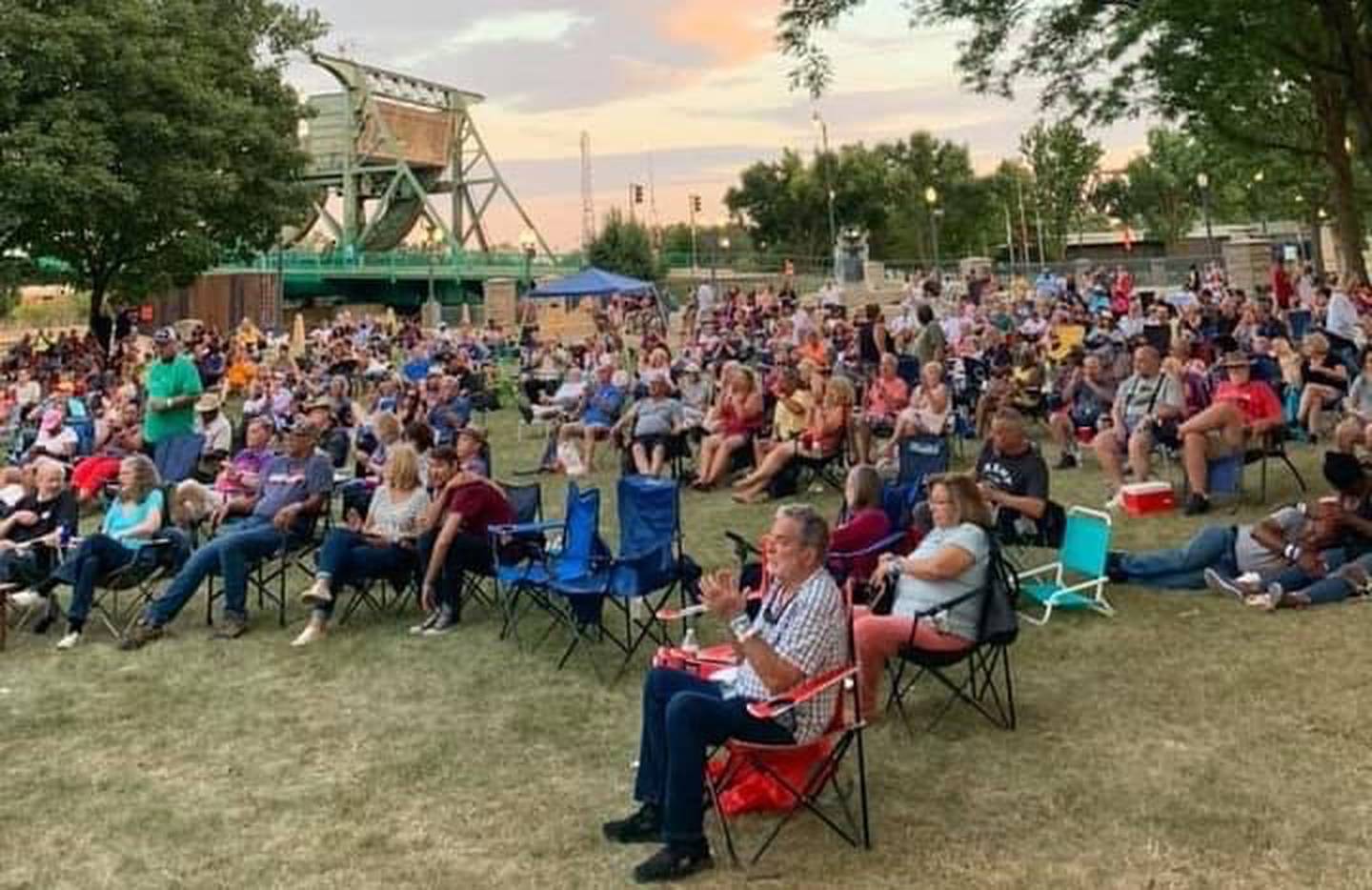 Performers include Bill Grady (3:30 to 4:30 p.m.), Nigel Mack & The Blues Attack (5 to 6 p.m.), Cash Box Kings (6:30 to 7:30 p.m.) and the Laurie Morvan Band (8 to 9 p.m.).
Morvan, a nationally touring blues artist, is a Plainfield native who was inducted into the Plainfield High School's Athletic Hall of Fame in 2000.
In a 2004 Herald-News story, Morvan said she loved hearing feedback from fans such as, "That song helped me through a bad time in my life."
Blues musician Karl Maurer of New Lenox, who helped source blues bands for this festival, explained in a news release from Bicentennial Park the significant of blues music and the variety of musical styles attendees will hear.
"Blues music is a uniquely American art form that directly or indirectly has inspired most popular music today, from pop music to rock to rap," Maurer said in the release. "The festival's goal is to offer traditional blues performance styles as well as a venue for newer blues artists who have their own unique, authentic interpretations of blues music."
Tickets are $10 online and $15 at the door. Proceeds benefit Bicentennial Park, a 501(c)(3) nonprofit organization "that provides musical and theater events to the community throughout the year," the park said.
No outside food and drink or umbrellas are allowed. Food trucks will be on-site, and beer and wine will be available to buy. Attendees may bring blankets and lawn chairs.
The Joliet Police Department will provide security.
For tickets, information and artist biographies, visit jolietbluesfestival.com.