JOLIET – Entering Monday's Class 2A Lemont Sectional at Wedgewood, the Lemont boys golf team had not lost to a team from Illinois all season.
Lemont kept that mark intact by winning the sectional with a score of 302, topping runner-up Wheaton St. Francis's total of 303 and earning a spot in this weekend's state finals, held at Weibring Golf Club on the campus of Illinois State University. Mt. Carmel (306) also advanced as a team by finishing third.
"We knew it was close," Lemont coach Mark Hollatz said. "The big thing for us was the closing three holes. Our top three golfers played them in a combined 3-under par. It's hard for us to say we have a true No. 1 because our top three are all within decimal points of each other as far as their average score goes."
Lemont needed every shot by Eddie Scott, Robbie Politza (74) and Joey Scott (77), as well as Aiden Leonard (83), on a day that was perfect for golf with sunny skies, warm temperatures and very little wind. Also on the course for Lemont, which has now won six straight tournaments this season, were Matthew Devoy (84) and Brett Paluch (85).
"Joey Scott had a triple bogey and a double bogey in the span of three holes on his front nine," Hollatz said. "I had to go remind him that he was playing for the team, not just for himself. He made a huge up and down on 18 to finish with a par. He hit his 5-wood off the tee, and his approach was in the rough about pin-high. He chipped to within five feet and drained a 5-footer for par.
"I tell our No. 5 and 6 golfers that we are going to need them to shoot 80 because you never know when you might have to go to a fifth score for a tiebreaker. We want the guys doing what's best for the team. The six tournaments we have won this year is the best the program has ever done, and we would like to come home with the best trophy the program has ever had."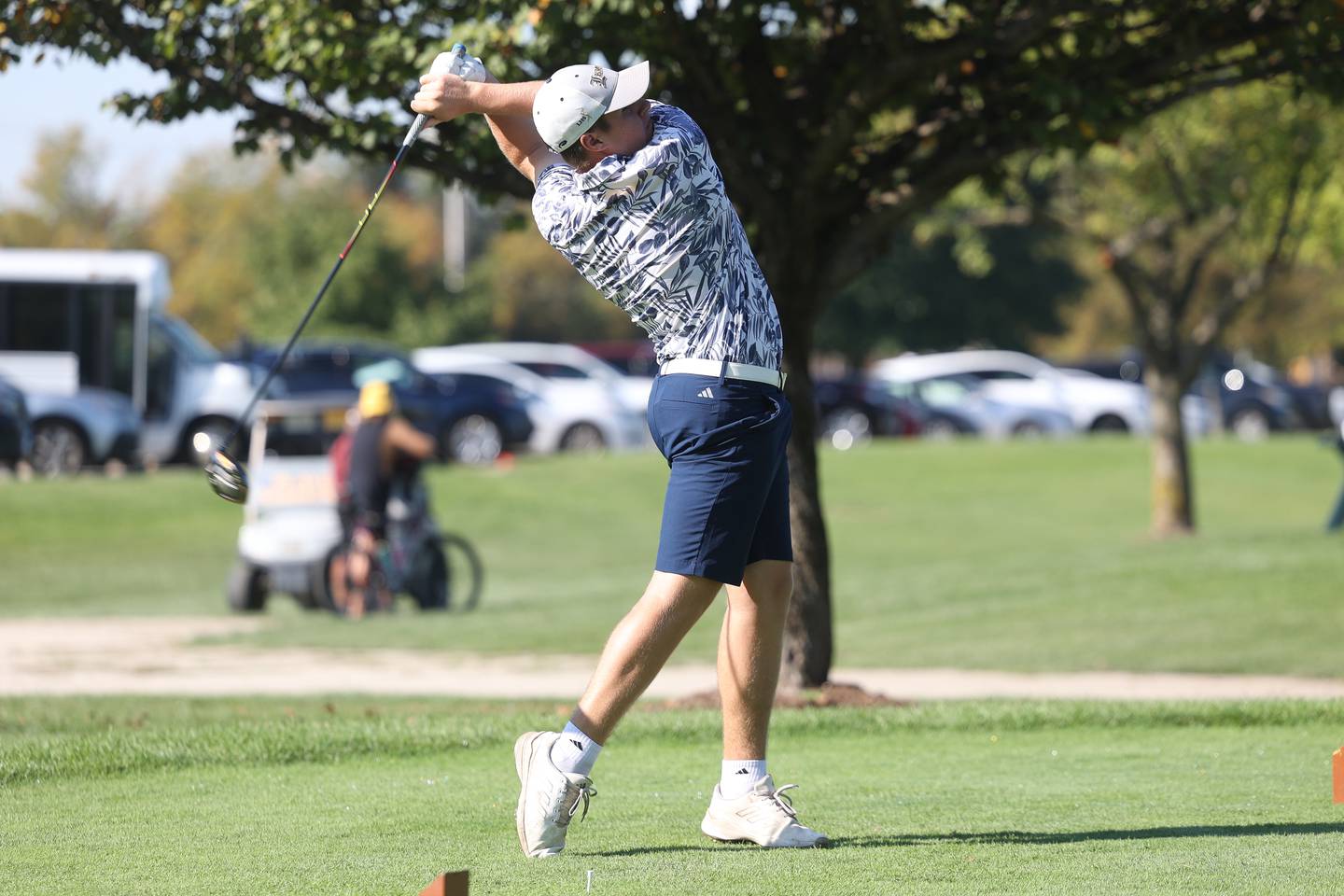 Scott was fighting for the individual lead for most of the day and finished the 15th hole in a four-way tie for first. He then birdied No. 16, shot par on the 17th hole and birdied 18 to finish with a 68 and the two-stroke victory over Mt. Carmel's Michael O'Keefe, Marmion Academy's Regan Konen and St. Viator's Ryan Kalaway. Also finishing in the top seven and earning medals were Beckett Jones of Wheaton St. Francis, Ryan Walsh of Mt. Carmel and Joe Brasky of Providence Catholic, all with 73.
"It's great to win the sectional championship," Scott said. "I didn't really look at the individual leaderboard, but I kept hearing from other groups around us that the team title was going to come right down to the wire, so I wanted to finish well and help the team win.
"The last two tournaments, regional and sectional, we haven't really played up to our standard and we still won. It's nice to know that we don't have to bring our very best game and we can still win. We know we can play better, and we want to bring home a bigger trophy. The last two years, we have finished fourth, and we want to be higher than that this year."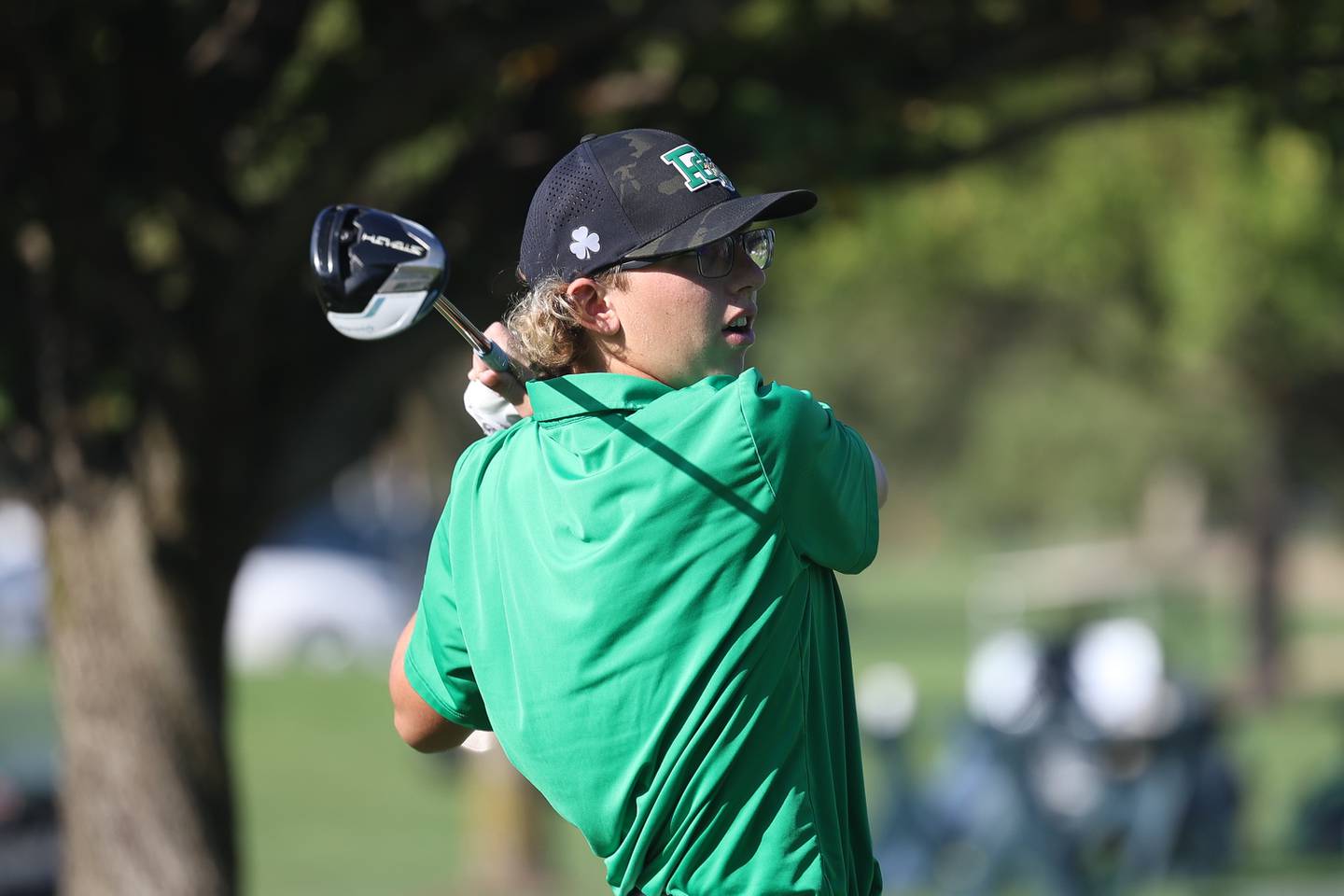 The top 10 individuals who were not on an advancing team also qualify for this weekend's state tournament. Those golfers were Konen, Kalaway, Brasky, Zazz Atendidi of IC Catholic (74), Owen Coniaris of Wheaton Academy (74), Thomas Gneiser of Hinsdale South (75), Colin Kelly of Evergreen Park (76), Max Maiorano of St. Viator (76), Clarke Bennett of Fenwick (76) and Quinn Swienton of Joliet Catholic Academy (76). Providence's Dylan Mott and Tyler Mott each finished one shot shy of qualifying at 77.
"I missed by a shot the last two years," Swienton said. "It feels great to finally make it to state. I had two holes early that I struggled on, but I kept going and I am very happy to make it."
Brasky also was excited for the trip to state.
"It feels great," he said. "I've never been to state before. It's been a lot of hard work. I made a lot of pars today. My tee shots were probably the best thing about my game today. That and my short game really saved me."
https://www.shawlocal.com/the-herald-news/2023/10/02/boys-golf-lemont-edges-wheaton-st-francis-to-win-sectional-title-at-wedgewood/