OREGON — The plan to surprise Spanish teacher Kimberly Radostits in her second-floor Oregon High School classroom didn't go quite as planned.
"Dr. Ayala? What are you doing here?" Radostits asked as she stood in the hallway on Tuesday, clearly shocked to see Illinois State Superintendent of Education Carmen Ayala.
Ayala, flanked by district staff and members of the media, smoothly responded that she was visiting the 10 Regional Teacher of the Year winners. Radostits, 36, was named the Northwest Regional Teacher of the Year earlier this month.
A stunned Radostits quickly was escorted back to her classroom and students. There, the short-lived white lie — cooked up just minutes earlier to explain Ayala's presence — was revealed, and the real bombshell dropped:
Radostits is the 2022 Illinois Teacher of the Year.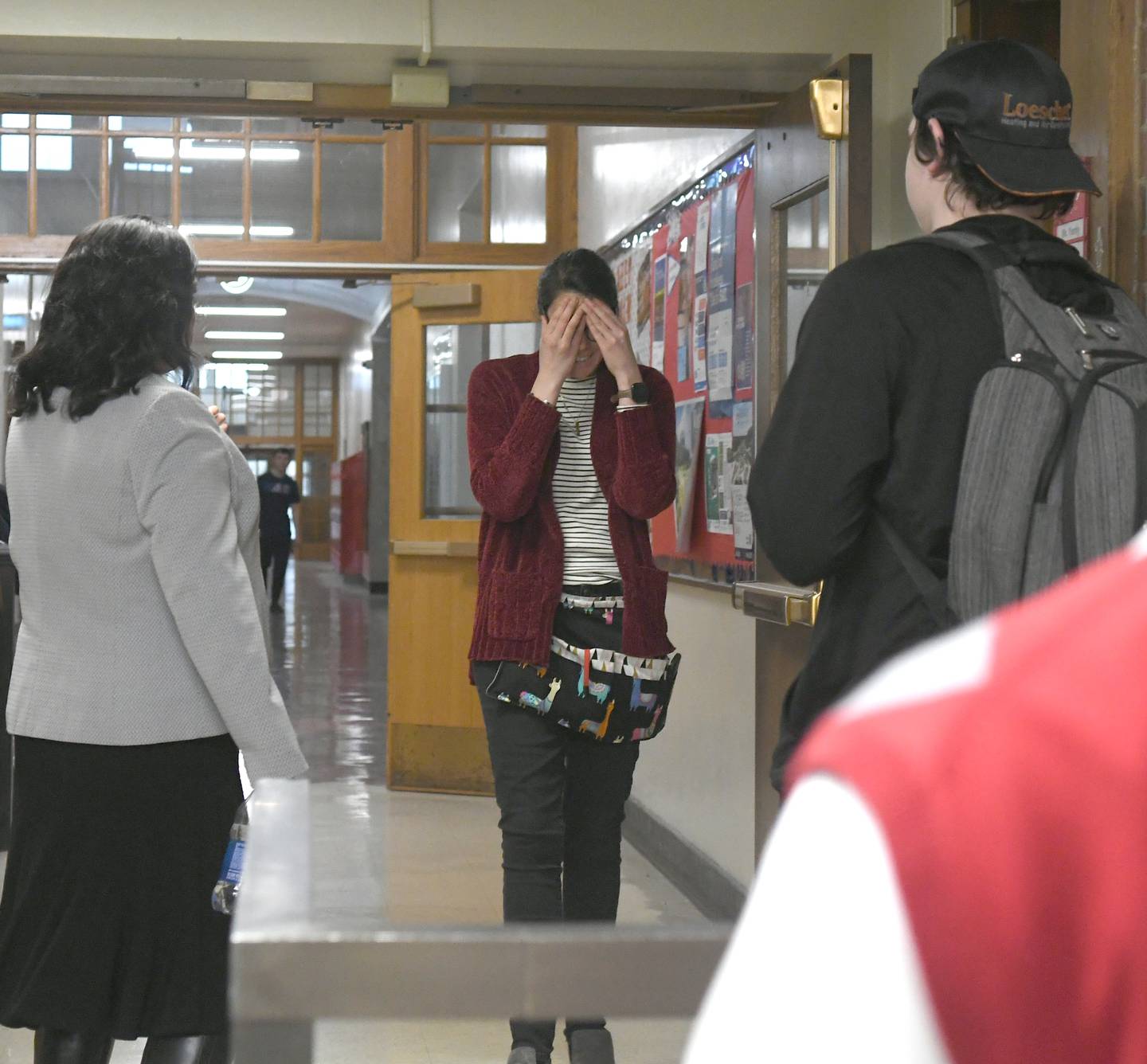 "I'm honored," Radostits said. "I guess I did not see this happening, but I'm excited about it. Like I had told my friends, I was in a really unique position — that if I won overall state Teacher of the Year, it's going to push me out of my comfort zone, and I am going to grow in ways that I couldn't have ever imagined.
"And if I didn't win, I win, because I get to hang out with these people every single day," she added, motioning to her students. "That's how I feel. I mean, talking about the perfect situation, it was a win-win. … I love this. So yeah, let's do it. I look forward to the future."
The Illinois State Board of Education has sponsored the Teacher of the Year program since 1970, according to the ISBE website. It recognizes "the best of the teaching profession" in the state, with all public and nonpublic pre-K-12 educators who have more than five years of experience eligible to win.
Radostits works with students who "need a little extra support and who really resonate and have a relationship with her," Ayala said of Radostits' nomination. She helps students study and get ready to pass classes.
"All those things, and that's one of the most important reasons — her work with students," Ayala said. "But also, her work during the pandemic and supporting teachers. So that was something that was very important as well."
Radostits is the best teacher he's ever had, said Andru Holland-Jones, 14.
Caelyn Langley, 16, agreed.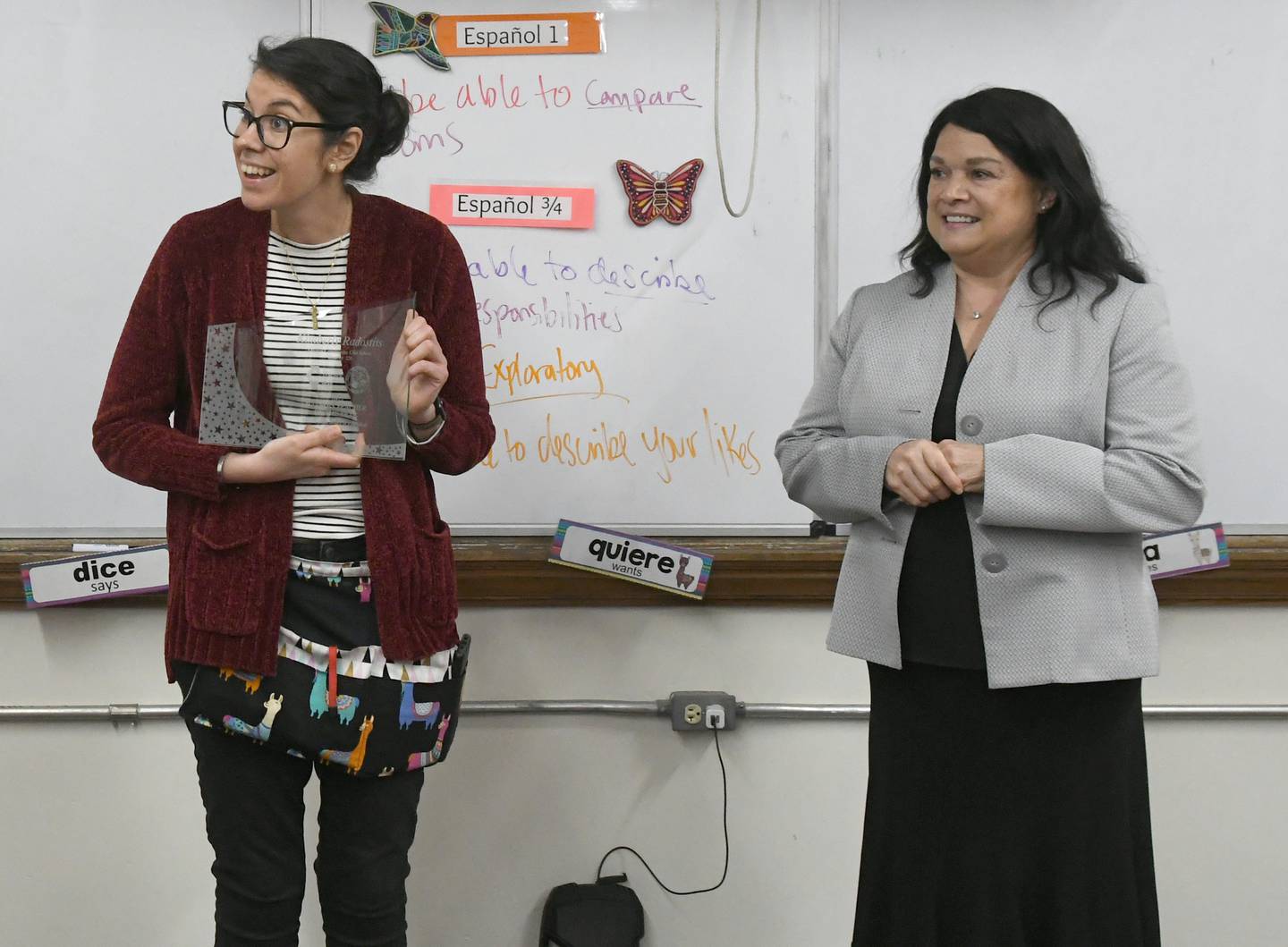 "She's honestly the best teacher I've ever had," Langley said. "Like, she's a total sweetheart. She's really helped me out, like really got me on a good path. I wasn't doing too well my freshman year. She's the reason that I'm doing better this year."
Her entire career, she's felt like a winner, said Radostits, who has worked at Oregon High School for 15 years.
"I felt like a winner all year. I felt like a winner my entire career," she said. "I can see myself no place other than Oregon. And I truly believe that we're doing some awesome things in this district that I'm excited to share."