POLO – The staff and customers of Casey's General Store in Polo are a family, with members having come and gone over the years. Through it all, the store's unofficial matriarch, Carol Behrendt, remained.
"It's my DNA," Behrendt said of her 35-year career at Casey's. "It's part of me."
But now, Behrendt is ready to move on. The 63-year-old Polo resident plans to retire from her position as store manager Nov. 6.
"I will be doing some part-time stuff, but here it's going to be very part-time," Behrendt said. "Just enough to help her [the new manager] get going. As soon as she's good and the store's good, then I'll be sliding out."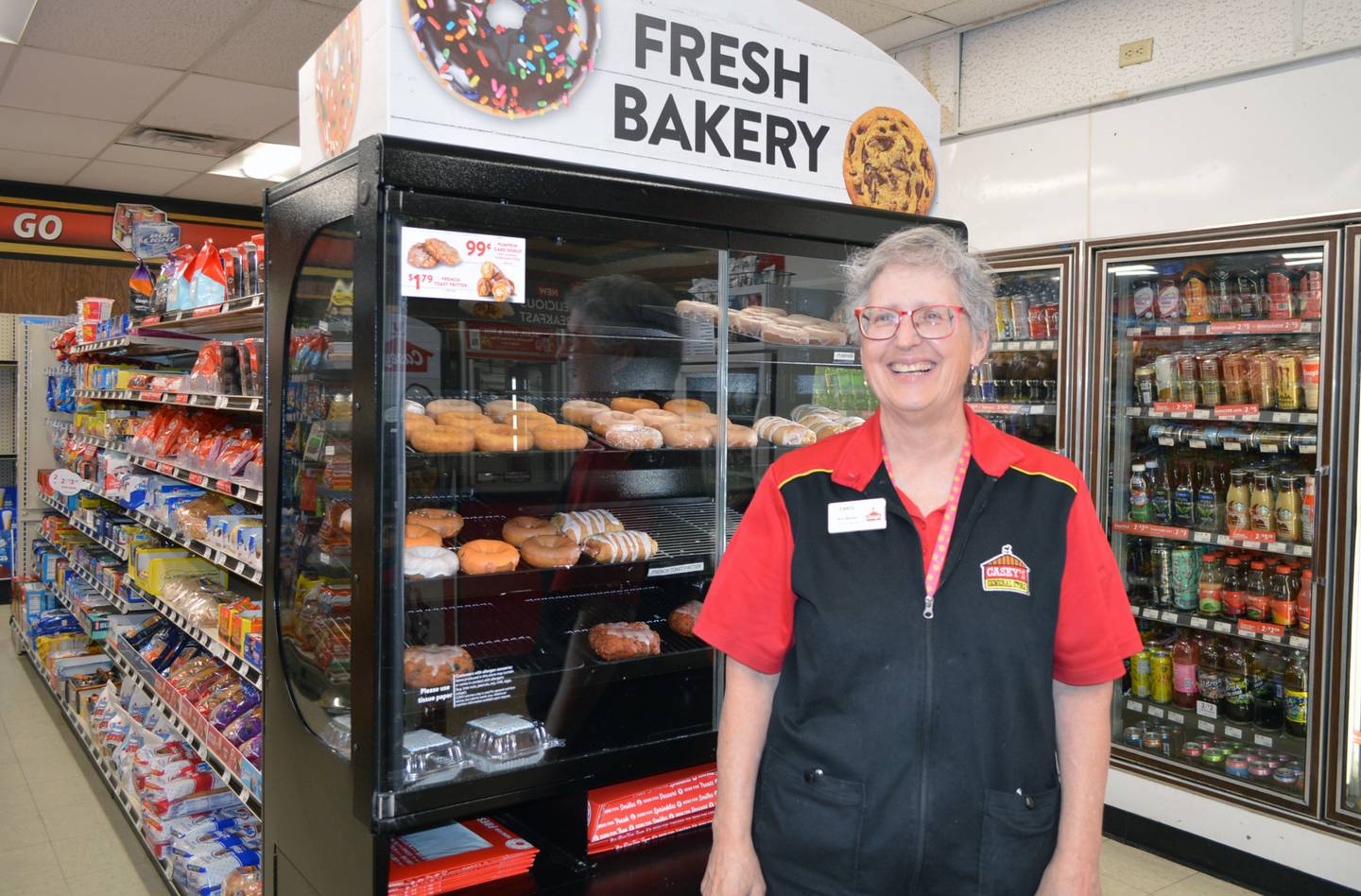 Food service leader Jessica Lindsey, who has been with the store for 13 years, will be the new manager.
Based in Ankeny, Iowa, Casey's was founded in 1968, and today is the third-largest convenience store retailer and fifth-largest pizza chain in the U.S. It has more than 2,300 locations.
There were 623 Casey's when she was hired in November 1986, Behrendt said.
"I could call to the corporate office and not identify myself and they would know who I was," she said. "They'd call me by my first name, which is really cool."
Behrendt started at the Polo Casey's about 18 months after the store opened. She worked first as a doughnut maker, then cashier and then a pizza maker.
"After a year-and-a-half, my supervisor came to me and asked me if I wanted to be the manager," Behrendt said. "I said, 'No.' Then my husband and she and I all had a meeting and talked about the reservations I had and I said, 'Yeah, I'll give it a try.'"
Things have changed since then, be it the doughnut case growing in size, the addition of a canopy over the gas pumps or a wider variety of food being offered, Behrendt said.
There's so much more technology involved, she said. They no longer do their accounting with a calculator and 1.5-foot-by-2-foot piece of paper and a giant clipboard, the gas prices sign doesn't have to be changed by climbing up a ladder, and they don't have to memorize the price of every product to use the cash register.
"It's changed," Behrendt said. "It feels like we're going at the speed of light."
Even the store itself has changed, having undergone three renovations during Behrendt's time there. They're still awaiting a fourth that will update the store to match Casey's newer building style, she said.
"We call ourselves the 'vintage store,'" Behrendt said.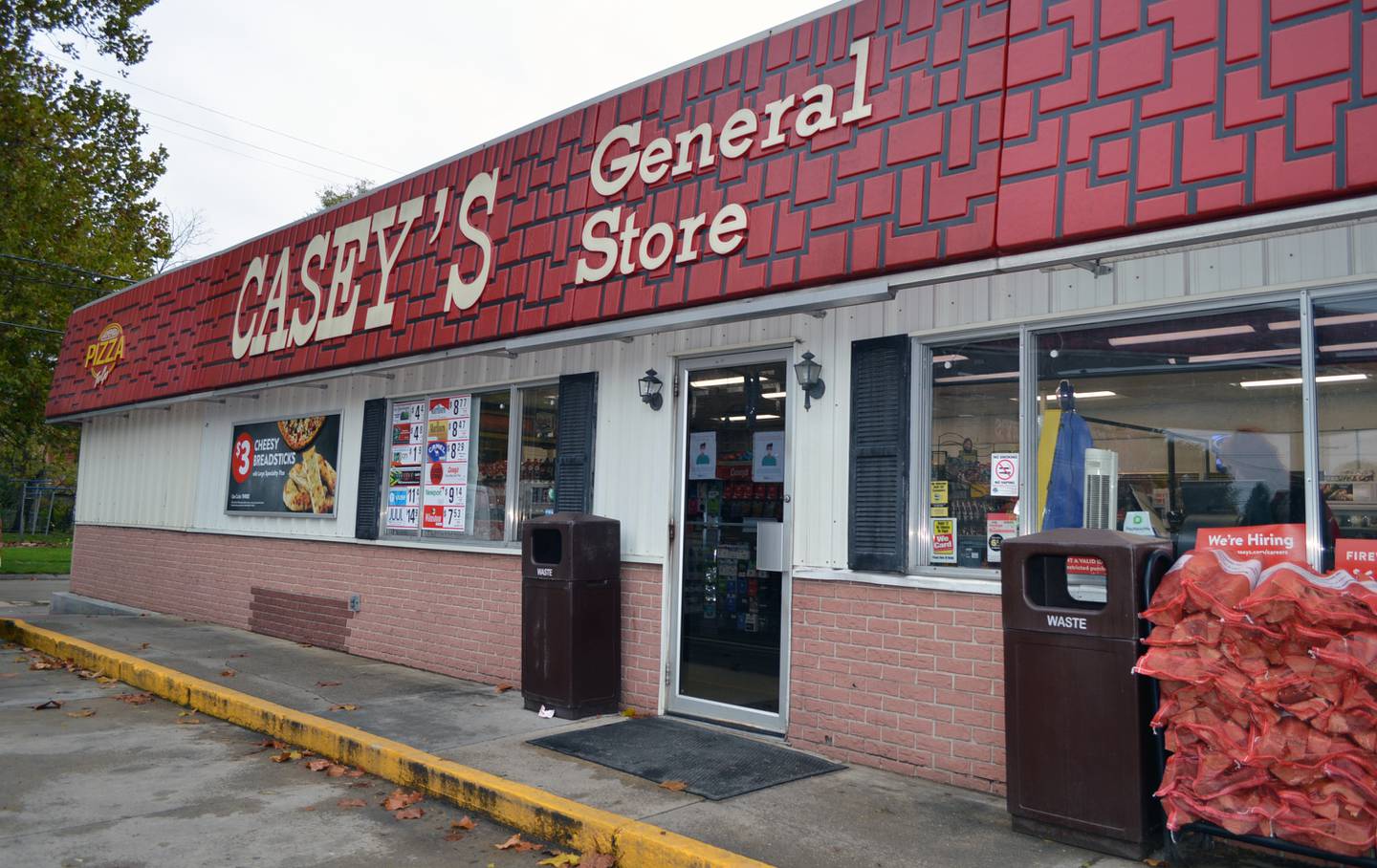 Seven employees used to be enough to run the store, but that's not the case anymore, she said. Currently, the store employs 21 people, she said.
Her staff are part of what's kept her at Casey's so long, Behrendt said.
"The people, the customers, interacting with the other team members – we become like family, and some come and go," she said.
"There were some days when it was tough, when I wanted to leave, but I just didn't," Behrendt added. "I think it's because I didn't want to leave the rest of the store employees, and there was enough that I liked about the job that I wanted to stay."
The chance to teach people – especially young adults – is one thing she loves about her job, she said.
"They get to become part of the team, kind of like a puzzle that fits together," Behrendt said.