OREGON - Ryan Forret's John Deere garden tractor looks nothing like your typical green and yellow grass cutter.
And it certainly has more muscle.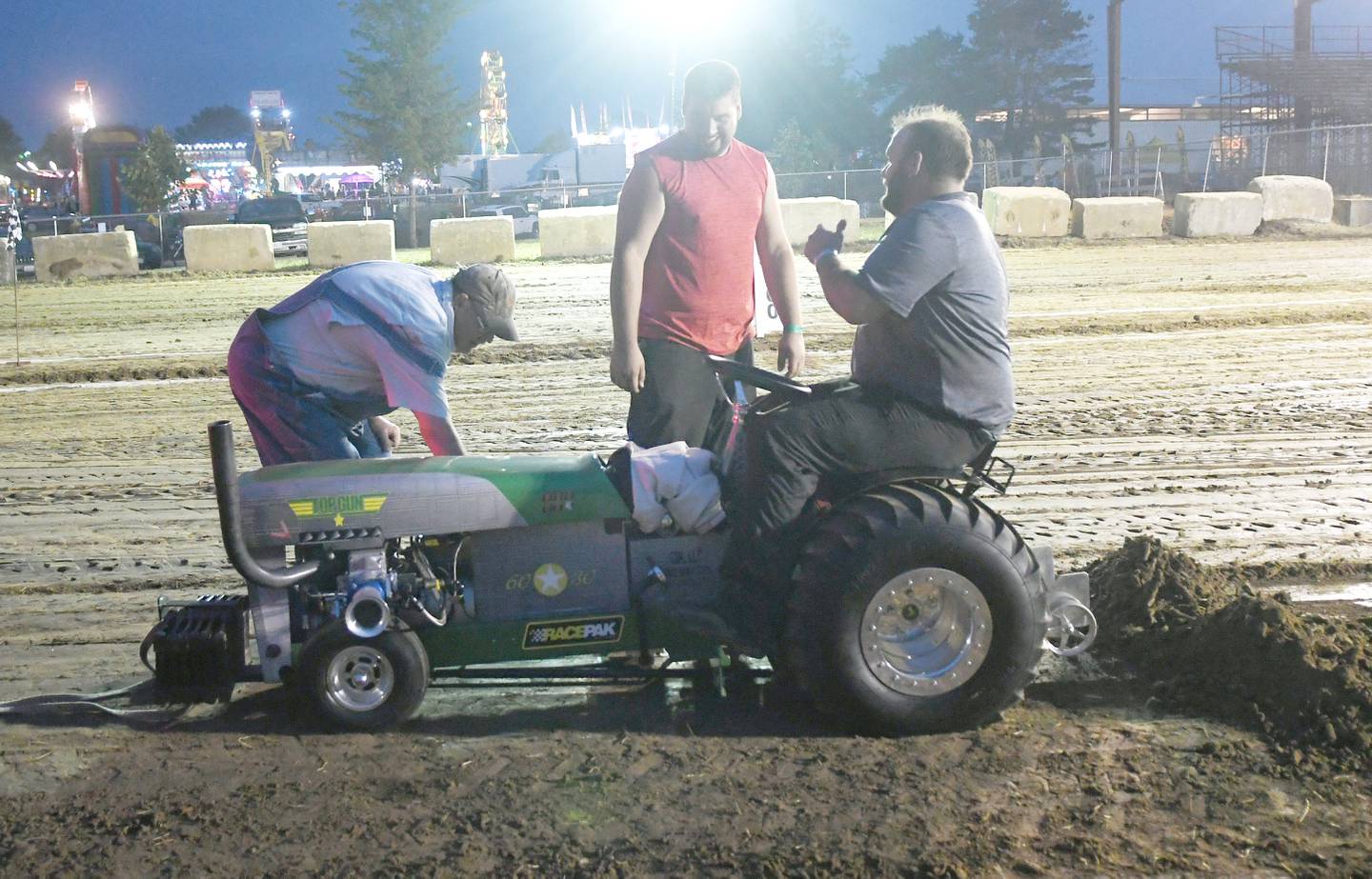 The 37-year-old tractor enthusiast made the trip from Miles City, Iowa to the Ogle County Fairgrounds on Wednesday to compete in the fair's first garden tractor pull.
His 1980s-era JD super stock, powered by a 50-cycle single cylinder flat head engine, pulled the 8,000-10,000-pound sled 315.5 feet for first place.
"I got started in pulling when I got out of high school," said Forret. "I've been pulling since 1998."
While garden tractor pulling may be new to the Ogle County Fair, it has quite the following across the United States, he said.
"Garden tractor pulling has been around forever," he said. "It's one of the best kept secrets in the country."
Forret has been working on his JD since 2003 and estimated he has around $30,000 in it.
But do not ask him how it does on the lawn.
"I get that question all the time and I hate it. These don't have blades," he said.
Upcoming events at the fair include 4-H livestock judging and displays, a pro-stock tractor pull on Thursday night, a rodeo on Friday night, a demolition derby on Saturday night and a horse show on Sunday.