Some heavy lifting is required if John and Heather Ferris are to save the Greenwood General Store, and they want you to lend a hand.
The couple hopes to wrap up the funding necessary to buy the business and historic building by early 2022 – after making the electrical and plumbing upgrades required by the bank.
"Then the pandemic hit. Indoor dining stopped and our daily sales plummeted to a third of the previous year," Heather explained in the GoFundMe campaign the couple launched. "Two banks denied our loan, based on this cut in income. We managed to remain open by adding a bakery and candy shop. … We paid all of our employees but did not draw a salary ourselves and we ran up $28,000 in debt on our credit cards."
Heather estimates they've sunk $40,000 of their own money into the business, into this dream they have of preserving a piece of endangered Americana: the general store. Such stores served as community hubs where folks got their mail, swapped stories and played a game of checkers around pot-bellied stove.
Built in 1894 by William Westerman at 4409 Greenwood Road, the store gained notoriety under the ownership of William's son, Elmer. E.G. Westerman and Co. carried everything a farming family might need – including kerosene, groceries, dry goods, clothing, paint, wallpaper … even bicycles. It subsequently was sold to Frank Rawson and then to John Harrison.
At this point they've done enough to pass a health department inspection, including replacing gaskets on the refrigerators and installing a new faucet, but they need $10,000 to restock the shelves, and restore tobacco and package liquor sales. The income will provide the basis for a serious bid to building owner William Streng, who now lives in Michigan.
"The people who come in to potentially purchase it, they are going to gut it. Pretty much all of the aesthetics that make this building will be gone," Heather predicted. "We want to preserve the building as much as we can and do the improvements, as necessary. We're trying to do the best we can."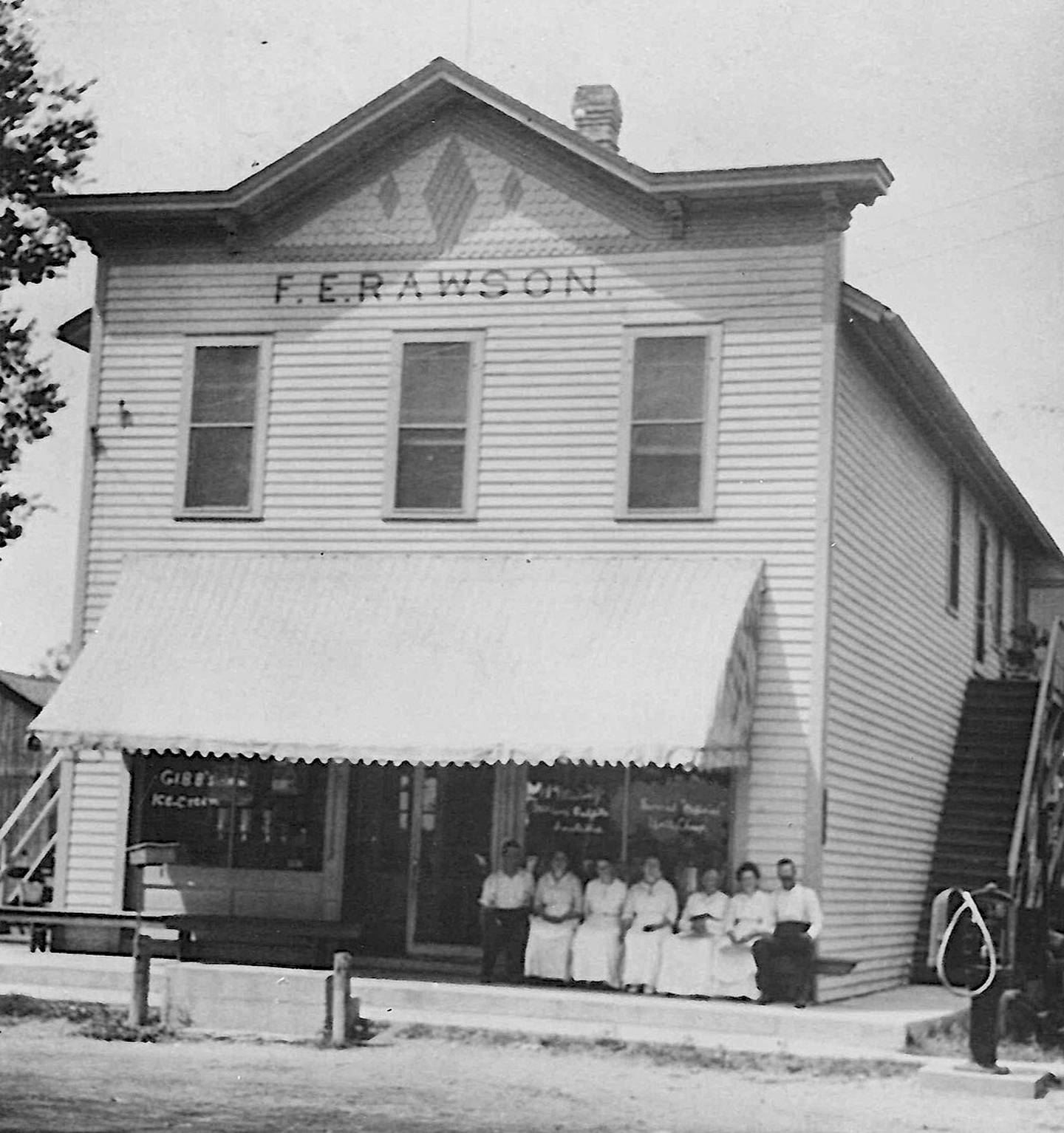 Their daughter, Sarah, a pastry chef, was planning to grow the business around her creations … before she went on hiatus in Ohio. Until she returns, her parents are steering the ship as best they can.
"We just bought a ticket on the Titanic and didn't realize what we'd end up doing," Heather said. "The last nine months have been more complicated than when I was carrying a child. But if we're able to restock the hard alcohol and get cigarettes back in there, I know we could rebound really fast. I know that this is a diamond in the rough."
Among their six employees is a part-time pastry chef to make cakes and cookies. They have a selection of deli sandwiches, and they have staples you'd find in most, small-town corner stores. They also sell ice cream and candy, and consignment furniture.
"In the back room, we'd like to have a small saloon, and a beer garden in back. And on night a week, we'd have a dry bar where teens could hang out. We want it to be a really nice place," Heather said. "It's something that has been there since 1894 and we'd like it to be there until 2194."
The couple have become invested in the village since moving there in 1992 and buying the former 1859 Howe School. John works for the Greenwood Township highway department and is the village president. Heather serves as Greenwood treasurer.
Former upstairs tenant Julie Globokar, an Oak Park resident and associate professor of criminal justice at Concordia University in River Forest, took an interest in preservation fight and is helping the couple publicize their plight.
"I truly believe the store has the makings of a 'destination spot' that could draw visitors who would seek it out year after year," Globokar said. "It's almost reminiscent of shops in Door County, Wisconsin, but also deeply local and unique as one of the few remaining general stores."
•••
By a 6-0 vote, with Trustee Gina Garbis absent, the Richmond Village Board approved the sale of Memorial Hall at a special meeting April 27. It is now up to the buyer, SH Capital LLC, an entity controlled by Spring Grove businessman Sam Everly, to proceed in a forthright, collaborative fashion.
Use – be it wedding venue, food truck destination, farmers market or concert hall – is only part of the plan. Everly also needs to be mindful of not gutting the building's interior in the name of expediency. And he should unfold the New Orleans-style concept incrementally in order to keep the community engaged
"I'm disappointed in how the village communicates anything," resident Jean Bolash said. "It seems to be a secret club. Communication is key."
Allison Kessel Clark, who spearheaded effort to preserve public ownership of the 1906 building at 10308 Main St., challenged the board to follow through on claims to preserve the building's architectural integrity, which got it named to the National Register of Historic Places in 1993.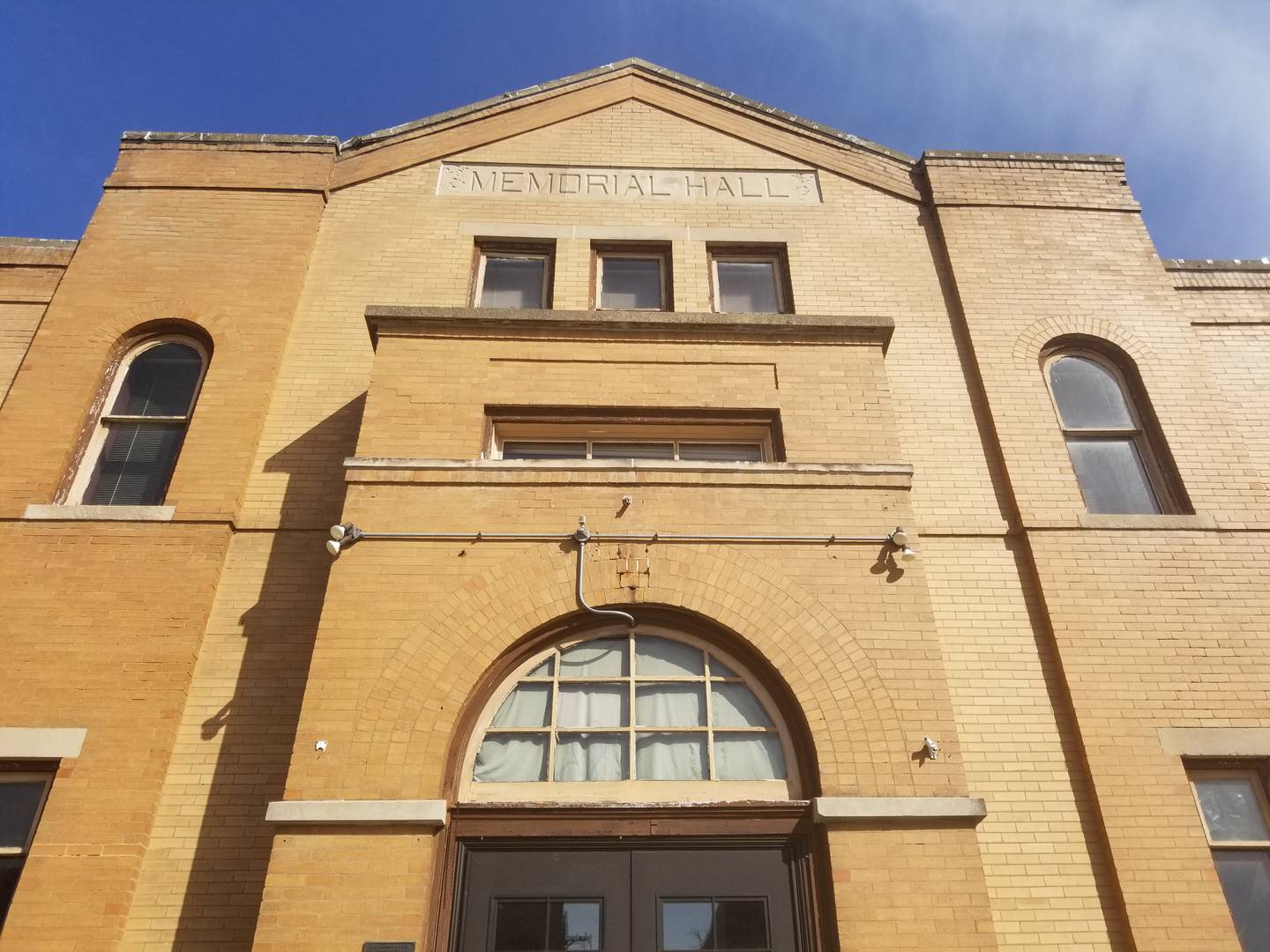 "Today I'm disappointed. I realize this board was never truly interested in making this building cost neutral. … Every single idea has been argued against." she said, during the post-vote public comment session. "This is an attempt to solve a short-term problem by using this historic building as a Band-Aid. Prove me wrong."
Village Clerk Karla Thomas said she expects the real estate closing to occur prior to the May 6 board meeting – which coincidentally is the same time the board is expected to approve the minutes from three special board meetings held Saturday, April 10; Sunday, April 18, and on April 27.
"When you call special meetings and 50% of them are on weekends, that's not transparency," former Trustee Scott Drabant said. "Transparency is not when you have public comments after the vote."
Following public notice of the resolution announcing the $230,000 sale, the real work begins: approving a design that is compatible with Richmond's historic district, as well as sharing concept and construction plans with the public.
Take a lesson from the Illinois Department of Transportation (I can't believe I'm saying that) and host a public open house in a large space such as the high school gym. Put architectural drawings on easels. Solicit thoughtful, constructive comments from the public. Create a PowerPoint and post it on the village website.
After all, the building originally was gift to citizens of Richmond.
Resident Peter Gussie predicted Richmond would "lose its heart." Rachel Prickett, who backed the creation of a nonprofit to run Memorial Hall, likened the vote as an epitaph. "Richmond's crowning centerpiece is gone," she said.
I'm not ready to go there … not yet. But the onus to get this right lies with the village.
"I know that people love the building. I love the building," Thomas said. "But there's always going to be change."
I think 11-year-old Lily Clark may have said it best when she addressed the board, via smartphone, from Memorial Hall's steps. "Everything happens for a reason," she said. "It can be good, and it can be bad. I sincerely hope it is good."
• Kurt Begalka is administrator of the McHenry County Historical Society & Museum in Union. He can be reached at kurt@mchenrycountyhistory.org.