A Harvard teenager faces a felony count of criminal damage to government property after he allegedly vandalized the town's Milky Way Park on Wednesday night.
Harvard police posted photos of the vandalism at the park, 300 Lawrence Road, on Thursday morning. Later that day, police added a photo of the man and the bicycle he arrived on taken from park video cameras, Police Chief Tyson Bauman said.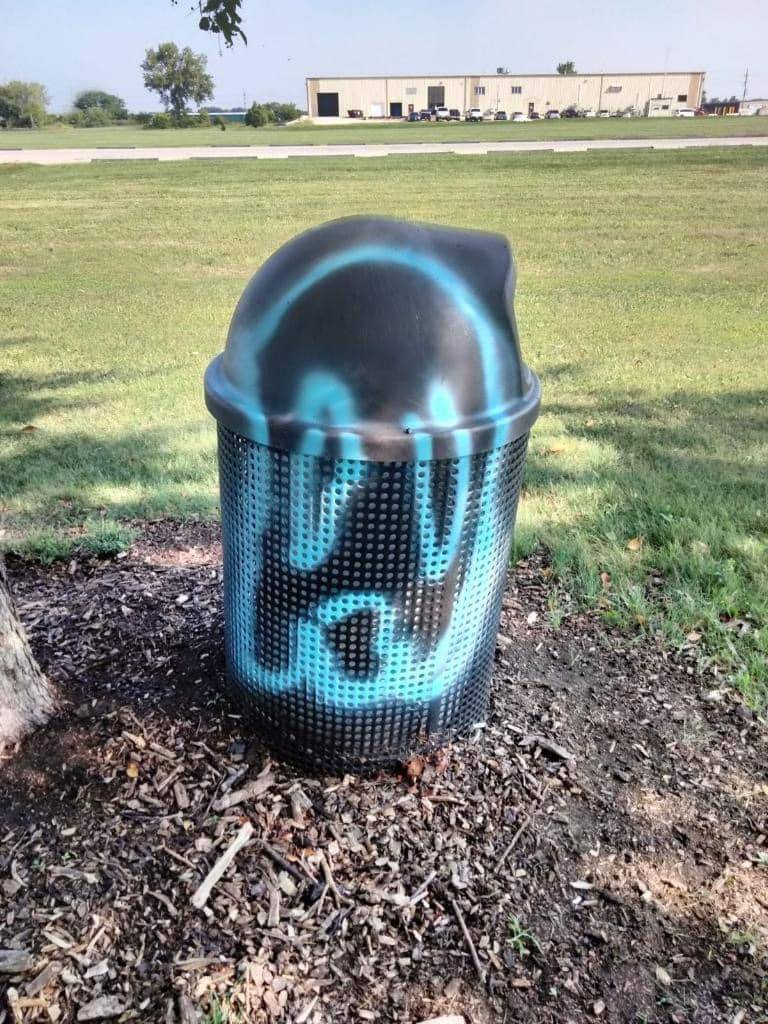 "There are cameras in the park. They showed the guy who was doing it," and a park employee provided stills from the video to police, Bauman said.
An anonymous tip led them to Eric E. Galvez, 18, of the 500 block of Shadow Drive in Harvard, Bauman said.
The complaint filed at the McHenry County courthouse alleges that Galvez spray-painted multiple brick buildings, walls, garbage cans and playground equipment about 7 p.m. Wednesday. The damage was estimated at less than $500.
He also was charged with a misdemeanor count of defacing property.
Galvez was released on bail pending his next court date, which is set for Sept. 8.