A drone faintly hummed over the RedTail Golf Club on Friday morning as Lakewood police Sgt. Sean McGrath held a remote that looked like a large gaming device.
Lakewood recently joined the many police departments in McHenry County to have bought a drone. The Algonquin, Crystal Lake, Cary and Woodstock police departments in addition to the McHenry County Sheriff's Office all use drones to assist them with their duties.
"This is the future," McGrath said.
Drones, also known as unmanned aerial vehicles, are small flying devices that can be controlled by a remote. Police departments use them to find missing people, investigate crashes, create maps of traffic routes for large events and monitor public safety. Fire departments use them to investigate fires, city planners to view construction sites and farmers to spray pesticides.
Lakewood approved the purchase of its first drone last week.
Co-founders of drone company Aerial Influence Michael Ferguson and David Plummer helped McGrath set up the new device. Based in Elburn, the duo has helped dozens of police departments acquire drones, Plummer said.
The drone hovering over RedTail Golf Club on Friday can take off and zip around the sky remarkably fast. This particular model has thermal capabilities, making it easier to spot warm objects – such as a missing person – at night. It also has a high rating against intense weather conditions, so it can be dispatched in the cold and rain.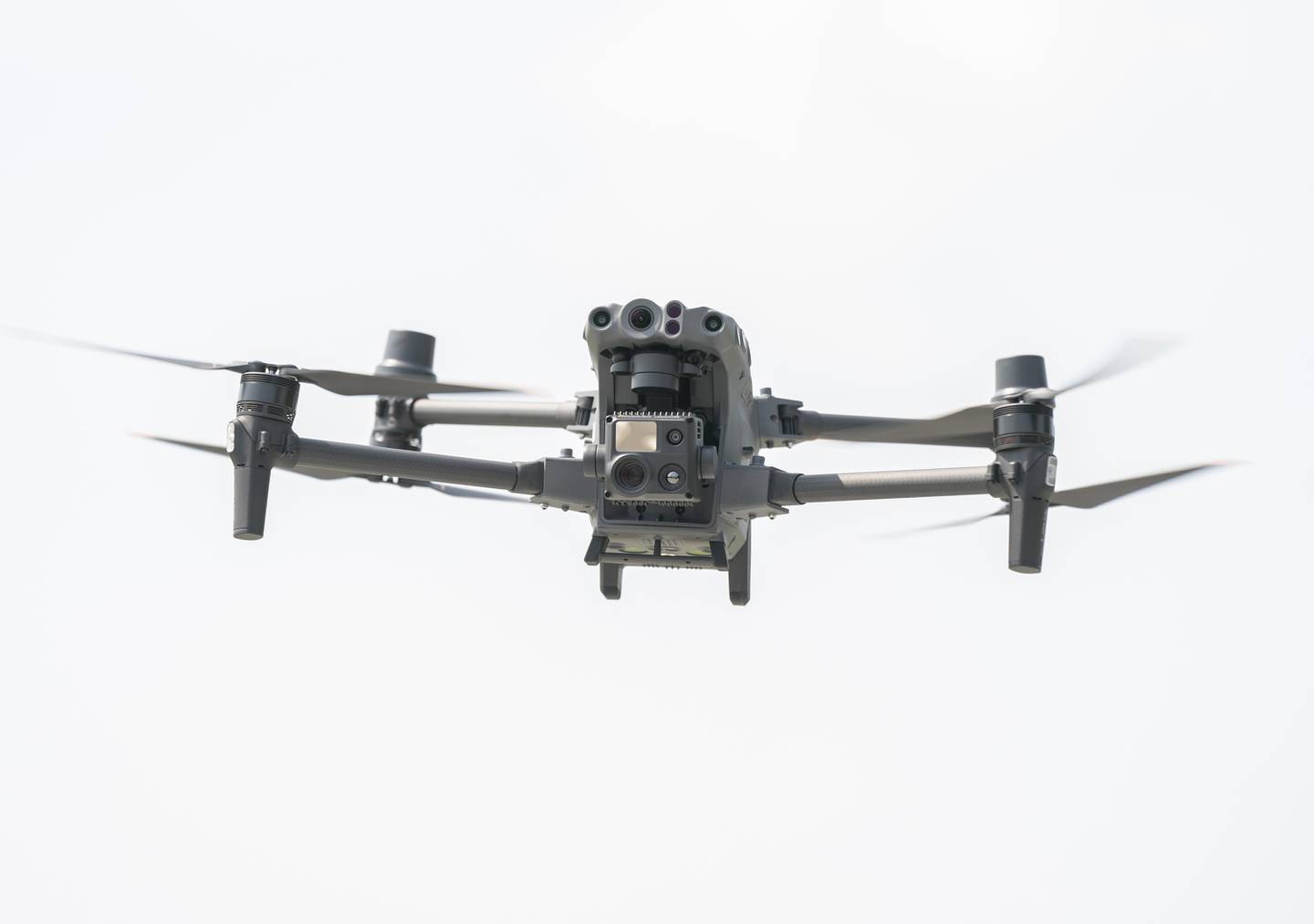 "This is the best drone on the market for public safety," Plummer said.
The Woodstock Police Department recently bought two drones, which it is looking to get up and running soon, a department representative said.
The McHenry County Sheriff's Office uses a DJI Mavic 2 Pro drone for crash investigations and documentation. It also is used to find missing people and monitor public safety during special events, Sgt. Eric Ellis said.
The drone allows officers to quickly investigate vehicle crashes, which reduces the amount of time roads need to be closed, he said.
Departments also will help other agencies that may not have a drone. McGrath said he plans to use Lakewood's new thermal drone to help other agencies, including the McHenry County Sheriff's Office. He hopes it will be a way to give back for all the times it helped Lakewood with its drone.
Ellis said if a department is looking to get a drone of its own, he recommends it review calls for service from the past year and determine whether a drone could have helped in those situations.
"Each agency is unique in their calls and staffing so it would be on a case-by-case basis," Ellis said in an email.
A drone was donated to the Wonder Lake Fire Protection District in March. Many departments either get their drones from donations or make room in their budget, Aerial Influence's Ferguson said. Other than the U.S. Homeland Security grant, there isn't much government financial support to help departments get drones.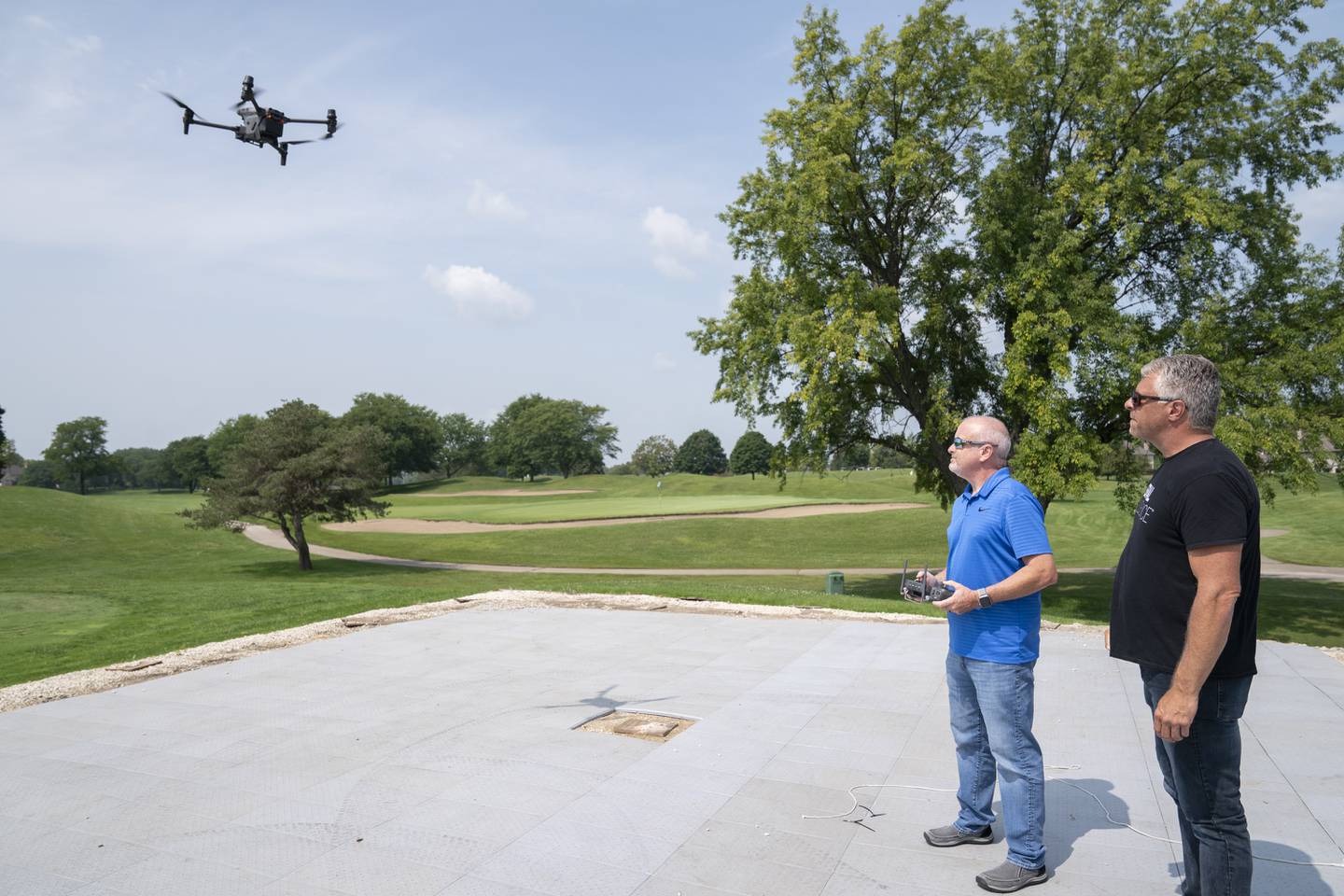 The Lakewood Police Department allocated funds from its payroll budget to buy the drone. McGrath said it took him over a year to get this drone, since finding grants and money to cover it was difficult.
In June, an Illinois law took effect that allows police to use drones to monitor large events for public safety. The bill was put into motion after the July 4 Highland Park parade shooting in 2022.
This means that police in McHenry County could use drones to monitor festivals and parades. Most recently, a drone was used by the Crystal Lake Police Department to investigate a crime scene after police said four people were killed in their home by a family member.
Civil rights organization ACLU of Illinois took a neutral stance on the Illinois bill after its concerns led to some key protections in the measure, including limitations on what circumstances warrant the use of drones and how long information collected by drones can be stored, Capitol News Illinois reported.
Previously, the organization opposed unrestricted police drone use and helped create the 2013 Freedom from Drone Surveillance Act, which restricted how police departments can use drones.
There can be a negative connotation against drones related to "Big Brother watching you," McGrath said. He said police are only using drones when they are needed, and they won't be hovering around towns regularly.
Plummer sees drones as a tool that can help police stay safe in dangerous situations while being able to help people faster.
"I think not having a drone is seen as being negligent," Plummer said. "There is no reason not to have one."