A decision by Northwestern Medicine to eliminate obstetric and neonatal services at its McHenry hospital and consolidate them in Huntley by the end of 2021 is drawing concern from members of the public about access to care in northern parts of McHenry County.
At a Health Facilities and Services Review Board public comment hearing Monday morning, McHenry County residents, including state Sen. Craig Wilcox, R-McHenry, expressed concerns over the proximity of care for residents in northern McHenry County and western Lake County and questioned whether the move was the right decision for residents.
The hospital system announced last month its decision to move birth services to Huntley, and Wilcox said feedback he has received from residents since then about the hospital's decision prompted him to ask the state for a hearing.
"I had been aware of the notice and was getting concerns," he said.
Members of the public shared those concerns Monday to be reviewed by the board in January.
"I cannot understand how our public health [care system] can allow for those people not to have any general services for that area," said Khalid Siddiqui, a neonatal doctor with Northwestern Medicine.
Northwestern Medicine Senior Vice President Irfan Hafiz, who also serves as the chief medical officer for the McHenry County region, said the decision was made to move services because of capacity issues in McHenry and population trends showing more population growth in the Huntley area.
"Based on a thorough analysis that examines capacity, population projections, drive times as well, Northwestern Medicine Huntley Hospital has enough capacity to consolidate the existing volume and an additional 30% of growth if needed," Hafiz said.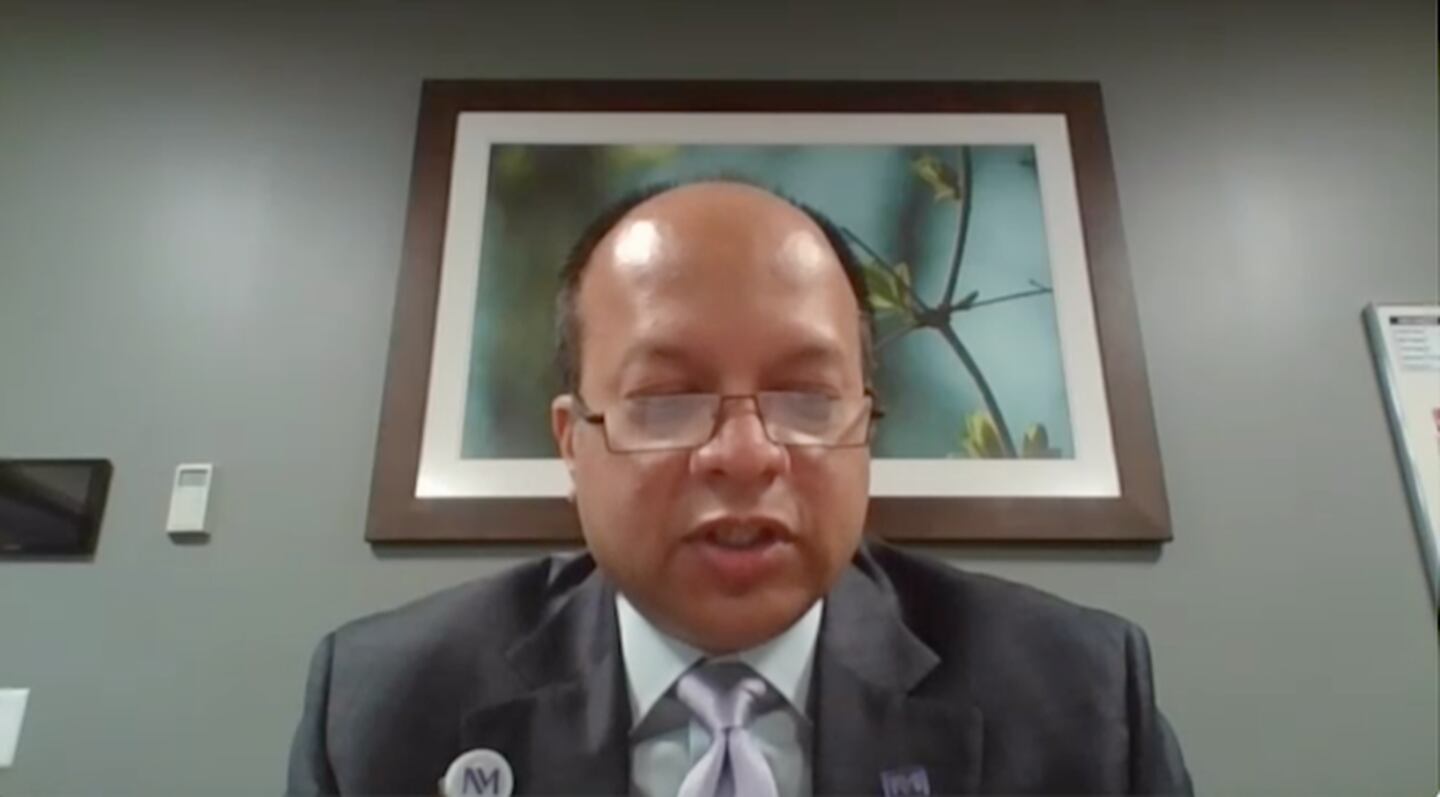 The problems with capacity at the McHenry campus are not related to COVID-19, hospital President Nick Rave said. The hospital is seeing an overall increase in demand for care and is working on expanding care in some areas like cardiovascular health. Rave said moving birth services to Huntley "presents an opportunity to improve overall care to McHenry County residents."
Not everyone thinks the move will improve residents' access to better care, however. Many are concerned about the extra distance people in the northern areas of McHenry County and western areas of Lake County will have to travel to give birth. They think the McHenry campus' obstetric and neonatal services meet a need for people who live around it.
Wilcox said the consolidation would leave his district without an appropriate hospital for residents to give birth.
"I'm obviously concerned about the northern McHenry and Lake County constituents as well as those in southern Wisconsin," Wilcox said of his district, which covers most of northern and western McHenry County and northwestern Lake County.
The doctor who spoke also said he would be concerned about the time it takes for residents from northern areas of the county to reach Huntley and the impact that extra travel time could have on pregnancies where emergency birth could be required.
"A 10- to 15-minute delay will cause significant damages to those babies," Siddiqui said.
Northwestern's Huntley campus is located in the McHenry County portion of the Huntley, so the county will not be left without a hospital for births. The nearest locations for McHenry County residents then becomes Advocate Good Shepard Hospital in Barrington, Advocate Condell Medical Center in Libertyville and Aurora Lakeland Medical Center in Elkhorn, Wisconsin.
Wilcox also wondered if Huntley's proximity to other hospitals with pregnancy services, such as Advocate Sherman Hospital in Elgin, mean a demand for services is already being met in the region.
Declining birth rates in Illinois and McHenry County are one reason Northwestern said it feels comfortable consolidating services to a growing region, Hafiz said. According to 2020 census data, Huntley added more residents in the past decade than any other municipality in McHenry County. Wilcox isn't sure the hospital system is taking future development in the McHenry area into account, however.
"Did your analysis of projected birth rates take into consideration the significant development happening around the Northwestern Medicine McHenry facility?" Wilcox inquired of the hospital system, listing several sites of home development in McHenry near the hospital.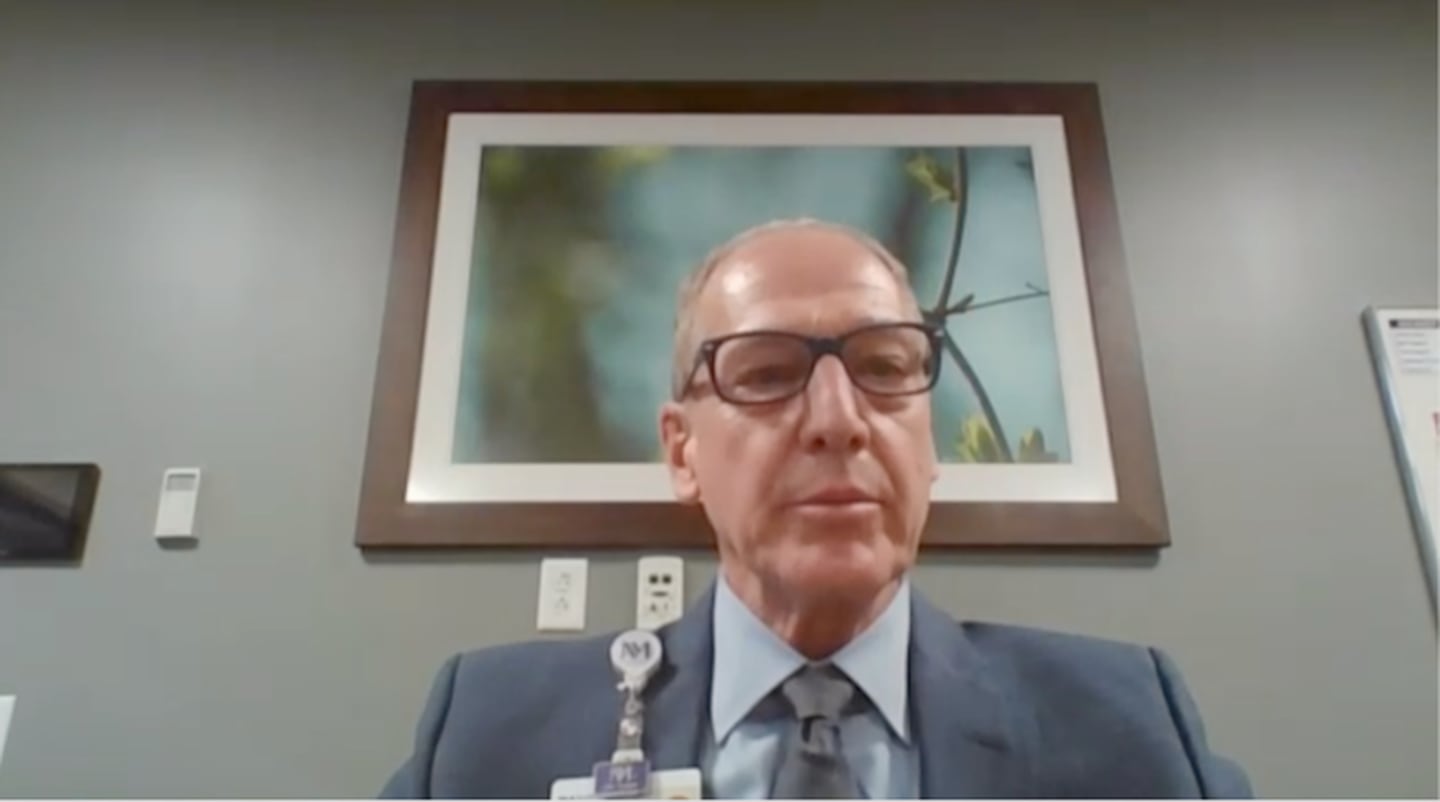 Questions asked of the hospital system will be addressed at the January review, said April Simmons, general counsel for the board.
The move of services also is drawing concern from McHenry city officials.
"While [City] Council understands that this is a decision based on a number of organizational and operational metrics, it is disappointed that these services could not remain in McHenry," McHenry City Administrator Derik Morefield wrote in a letter to Rave last week.
When exactly the pregnancy services will move from McHenry to Huntley still is unclear.
"I'm just wondering when and where all of this is going to take place so I can plan my birth in the next few months," McHenry resident Shauna Willis said. She lives on the farthest side of McHenry, is a high-risk patient and is due to give birth in mid-December.
Simmons said the board will take the public's comments from Monday's hearing into consideration at its Jan. 25 meeting when a decision would be made on whether the hospital system can go forward with the change. Simmons said it is her assumption services will not be moved before that time.
"Will it change anything? I have not gone through the board for exemptions like this, so I don't know how routinely they are approved," Wilcox said in an interview.
Northwest Herald report Sam Lounsberry contributed to this story.