McHenry Mayor Wayne Jett said he would prefer a redevelopment of the former Just For Fun Roller Rink site consist of something other than affordable housing.
His hopes for the future of the parcel at 914 Front St. are shared by 6th Ward Alderman Patrick Devine. The roller rink was razed in an alleged arson fire that two teens are accused of igniting earlier this year.
Both officials earlier this month told Wisconsin-based Commonwealth Properties, which is considering building 50 apartment homes on the site, they feel the commercial nature of the surroundings along Route 31 mean a new residential land use might not be the best outcome for the city.
"I'm not comfortable with the location itself," Devine said, citing the city's zoning designations for the property and much of the area nearby as C-5 Commercial Highway.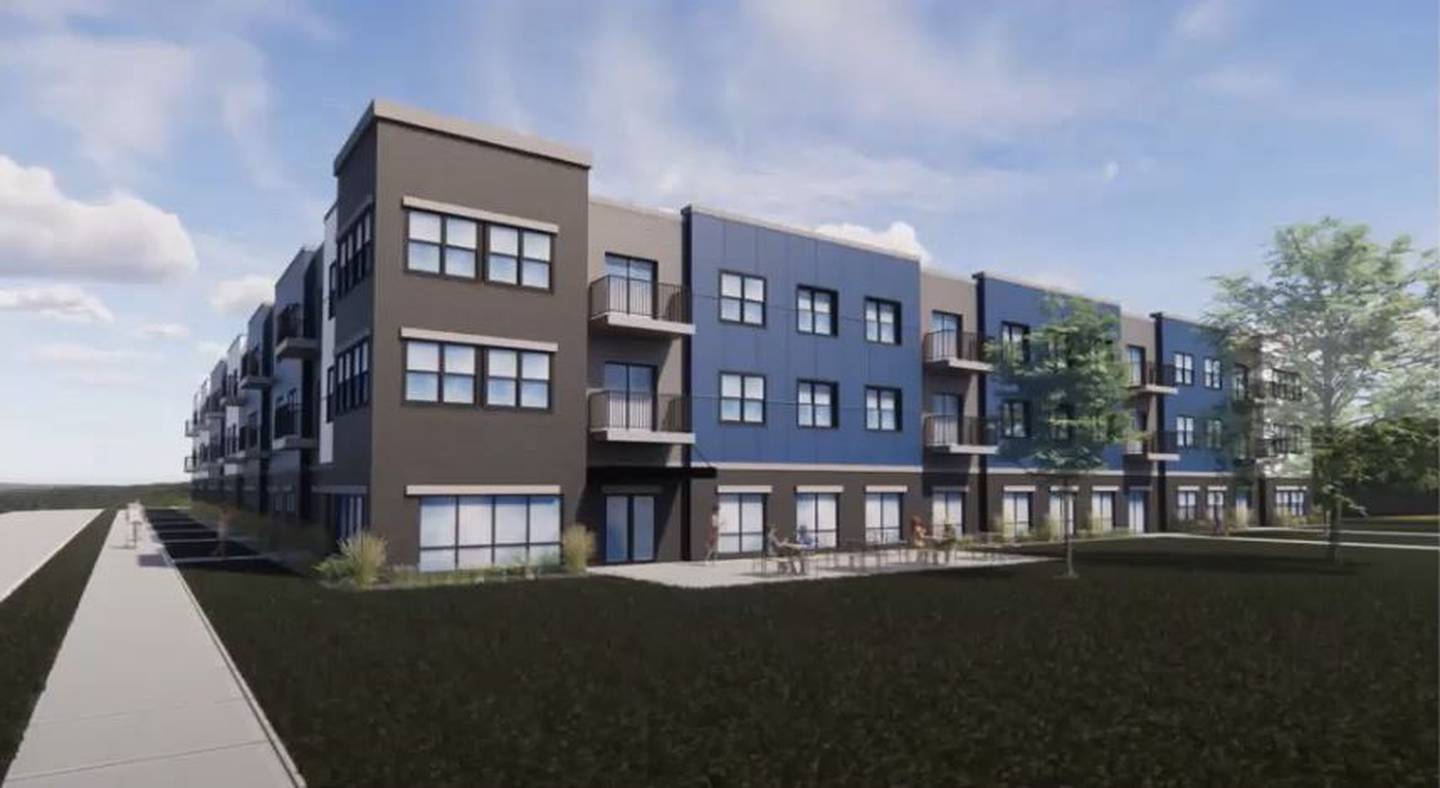 Jett's stance is due at least in part to future plans to expand Route 31, which is called Front Street through south McHenry and would provide access to Commonwealth's proposed apartments. Route 31 is set to be widened through much of the city in coming years by the state transportation department.
"With the land use being commercial, considering that this is going to be a four-lane highway down the road, I would like to see a different use in this property, me personally," Jett said. "I think there are a lot of uses we can use at this property."
Other City Council members viewed Commonwealth's housing proposal more favorably.
"Until council and city staff come up with what the future of the city is going to look like as a whole, that whole corridor could change in a short amount of time," 5th Ward Alderman Shawn Strach said. "So I still think you have to look at that area pretty openly. Yes, it's C-5 Commercial today, but that doesn't mean it's going to continue to be that way. Times are changing in a hurry."
Tyler Sheeran, a development associate for Commonwealth, told the city it would house people making 60% or less of McHenry County's median income based on the size of a household. That would mean annual income limits of $39,180 for a one-person household and $55,920 for a four-person household.
The company will vie to obtain tax credits in a competitive distribution process run by the Illinois Housing Development Authority to finance the project.
"Looking at current jobs that are available with listings that would meet the income band these units are restricted to include, but are not limited to, dental receptionist, general laborer, caregivers, culinary team members and security officers," Sheeran said.
Commonwealth, like other developers that have pitched multi-family housing complexes in McHenry this year, feels the city's market is short on apartments, especially newer and affordable ones.
A city-hired consultant this year told local officials hundreds of apartment units could be built in each of the next several years without weakening the housing market. The city earlier this year approved its largest multi-family housing complex to date with the 288-unit Authentix development off of Blake Boulevard.
Since then, the city has fielded an even larger proposal from McHenry-based Cunat, which is considering the development of more than 500 apartments along Route 31 at Veterans Parkway, and a 58-unit housing redevelopment is being explored by another company for the warehousing and office space currently at Crystal Lake Road and Mill Street.
Commonwealth will make a more complete proposal to the city at a Wednesday hearing by the McHenry Planning and Zoning Commission.
"The city of McHenry is currently experiencing a shortage in housing as development has been stagnated over the years with the average unit constructed in 1983," Sheeran said in a letter to the commission.
The letter noted the city's consultant suggests 320 housing units get added to the city annually through 2025.
"While the mayor, council members and city staff are making great strides in achieving this goal by approving multi-family developments as of recent, there must be a focus on providing high-quality units at a range of price points [as] opposed to strictly luxury that are not affordable to a vast majority of the community," Sheeran said.
The proposal would bring 16-one bedroom units, nine two-bedrooms, and 25 three-bedrooms with rents between $400 and $1,200, Sheeran said.
Commonwealth needs to secure a use variance from the city to put residential buildings up because the site is zoned for commercial.
The Just For Fun Roller Rink closed the McHenry location's doors in fall 2020 and then the structure burned down months later, in May this year. Police arrested two teens in connection with the incident, one of them on charges of arson, burglary and criminal damage to property, and the other on a charge criminal trespass to property, a Class B misdemeanor.
Their cases are moving through court. McHenry County State's Attorney Patrick Kenneally has declined to comment on the case, citing restrictions on speaking about juvenile matters.
Lisa Duncan, who operated the Just For Fun Roller Rink for 20 years until closing it last fall, continues to run a Just For Fun Roller Rink in Mundelein that was opened in 2012.
Correction: A previous version of this story incorrectly cited the number of apartment units a consultant to the city suggested to be built through 2025. It has been corrected.