A new law that limits local officials' cooperation with federal immigration agents has complicated implications for McHenry County, where the local jail doubles as an immigration detention center.
The Illinois Way Forward Act requires that the existing agreements between the U.S. Immigration and Customs Enforcement and local jails in McHenry, Pulaski and Kankakee counties end by Jan. 1. The bill also prohibits any future agreements between ICE and local governments to "house or detain individuals for federal civil immigration violations."
In May, the McHenry County Board voted down a resolution to cancel the county's agreement with ICE. That was about two weeks before Illinois legislators passed the immigration bills, which were advanced by the Legislative Latino Caucus.
When the governor signed the plan into law Aug. 2, ICE was left with two options (barring a legal challenge or other exception): either transfer current detainees in Illinois to other states or release them.
McHenry County Sheriff Bill Prim declined to comment on the new law and what it could mean for McHenry County.
To McHenry County Board member Tanya Jindrich, D-Crystal Lake, the act is about "protecting the community as a whole."
The change will allow those who need assistance or resources from the county to "be able to do that freely and without fear that [they] may be retaliated against or detained," Jindrich said.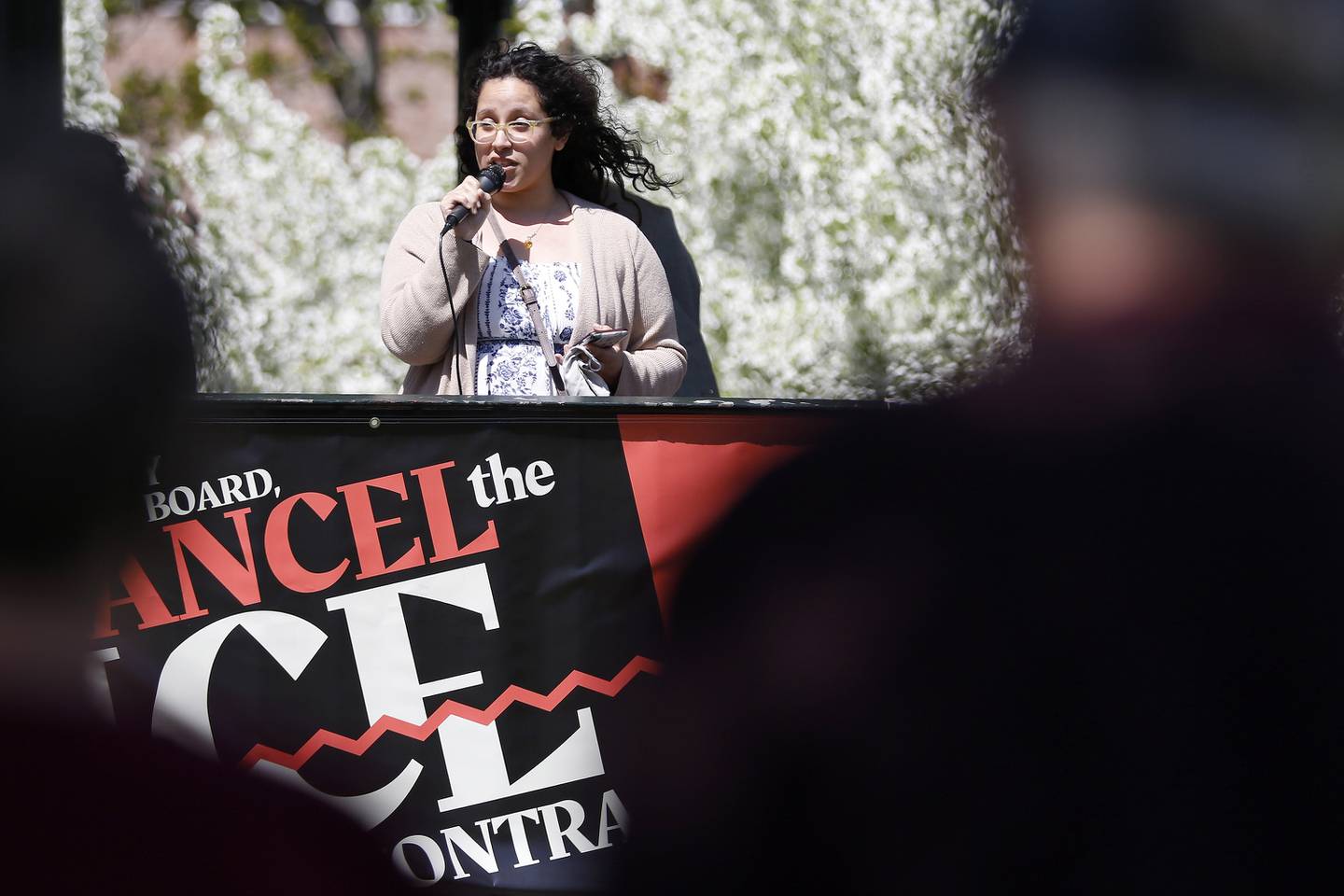 Still, the new law doesn't prevent ICE from detaining people. It only requires that they go about it a different way, said Paul Wickham Schmidt, a retired immigration judge and current adjunct law professor at Georgetown University Law Center.
"They're not purporting to outlaw ICE detention," Schmidt said. "They're basically saying, 'ICE, if you want to do it, you're going to have to set up your own facilities.' "
McHenry County Jail was home to 139 federal immigration detainees as of Aug. 6, according to the sheriff's office. Of those detainees, 134 were male and five were female.
When the law takes effect Jan. 1, detainees could be released or moved to another facility.
That could mean going to a nearby jail in Wisconsin or Indiana, Chicago immigration lawyer Drew Elesh said. It also could further separate detainees from their families and support systems by relocating them to faraway centers in areas such as Kentucky, he said.
If other states were to follow Illinois in limiting local cooperation with ICE agents, however, the sheer cost of transportation and detainment could hypothetically lead to more releases, Elesh said.
"I think maybe if they can get other states to do a similar law, it would pressure on ICE to look at the alternatives to detention," he said.
Inconsistent practices for setting bond are among the topics that prompt criticism surrounding immigration court, Schmidt said. The retired judge said the overuse of detention is "a major rights, due process and legal problem" that states would understandably be concerned about participating in.
"I've called it the new American gulag," Schmidt said. "People kind of get lost in it and obviously the last administration, but pretty much all administrations, have used it as a punishment and deterrent rather than to ensure appearances and protect the public."
In a letter received about this time last year, ICE Field Office Director Thomas Feely said that 73% of the ICE detainee population in McHenry County Jail at that time also faced criminal charges.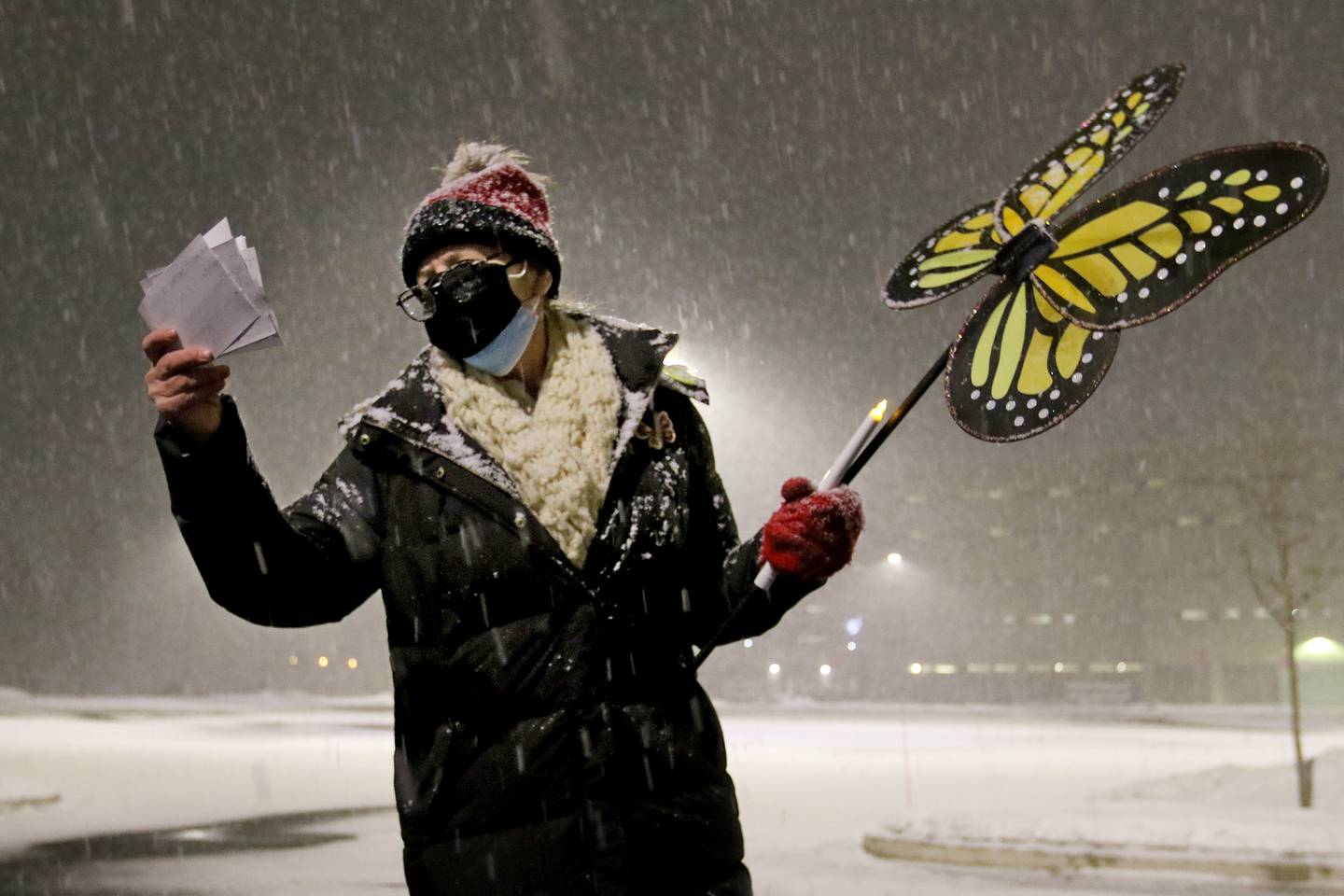 "[M]eaning not only are they in the country illegally, but they have been convicted of committing additional crimes," Feely wrote.
The field office director cited four specific cases that he said the McHenry County Detention Center assisted with.
Those cases include the detainment of a 66-year-old Jamaican citizen with a prior murder conviction and known ties to a "very dangerous gang" in Jamaica, according to Feely's letter.
In another case, McHenry County housed a 51-year-old Mexican citizen whose U.S. citizenship was revoked after he was convicted in Kane County of criminal sexual abuse, according to the letter. The sheriff's office also assisted ICE in detaining a 65-year-old Pakistan citizen who Feely alleged was a "high-ranking official for an undesignated terrorist organization in his home country." The man was deported to his native country on July 27, 2020, according to the letter.
Finally, in August 2020, ICE officers arrested a 32-year-old Mexican man in connection with an investigation into gang activities, Feely wrote.
The letter did not include any of the alleged individuals' names or provide further context or official documentation surrounding the investigations.
On a larger scale, about 79.4% of ICE immigrant detainees nationwide have no criminal record, according to Trac Immigration, a data gathering, research and distribution organization at Syracuse University.
"Most of them don't have violent crimes," Elesh said. "They may have a minor crime. They may have been picked up for an immigration violation. That doesn't mean they have a criminal record."
Most of the detainees in the county's ICE facility are transferred to or from another facility, according to Trac. Using information from multiple agencies, Trac determined the top 10 nationalities that made up transfers from the McHenry County Jail from October 2014 through September 2015.
Those nationalities in descending order were Mexico (56%), Guatemala (8%), Honduras (6%), El Salvador (5%) and Poland (3%), according to Trac.
Locally, residents including McHenry County College student Meydi Guzman and Crystal Lake man Cesar Elizarraraz-Soto have fought their deportation from immigration detention centers in and outside of McHenry County.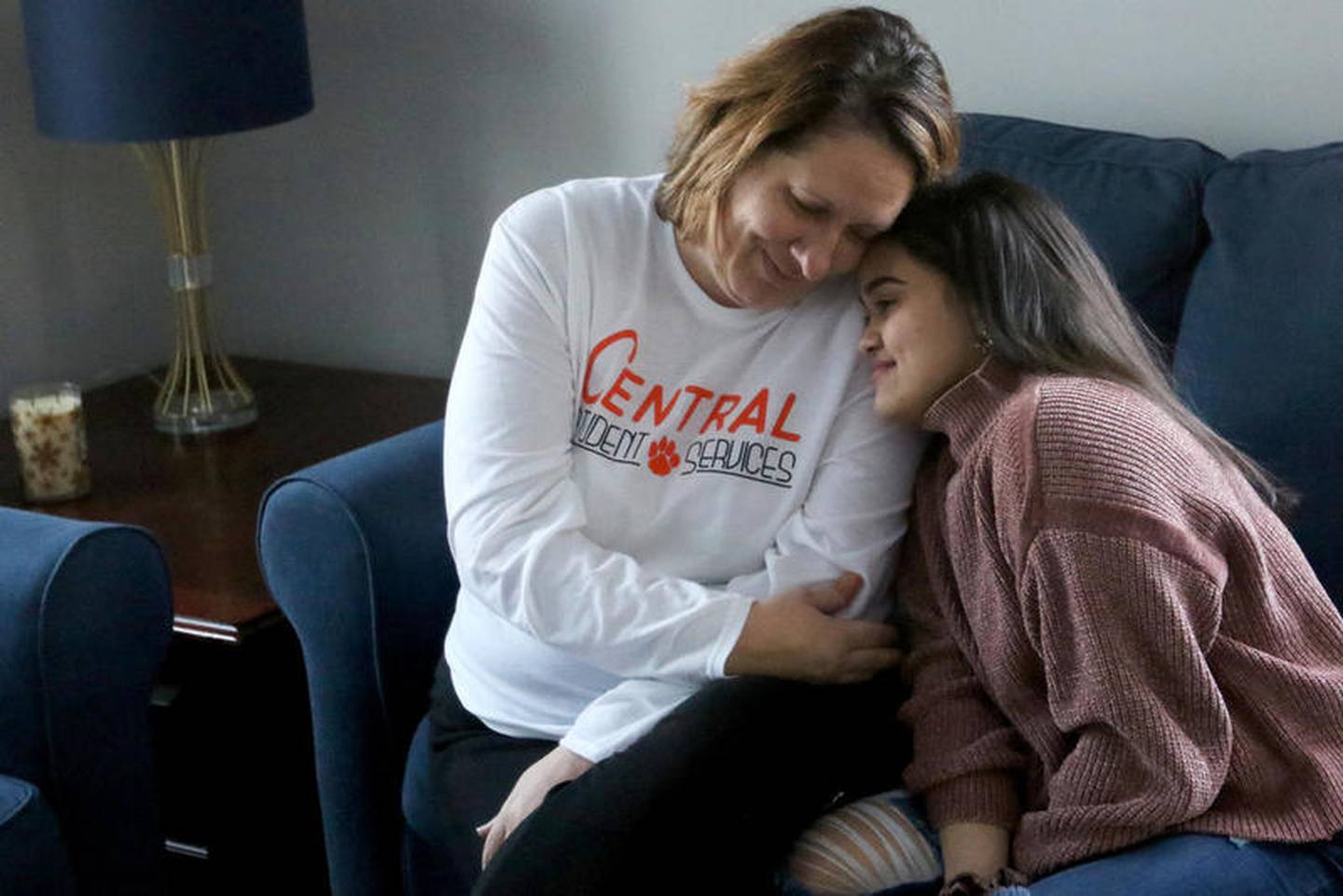 After being granted bond, Guzman successfully graduated from Crystal Lake Central High School and recently made the dean's list at McHenry County College, her family said. Elizarraraz-Soto also was released from detention earlier this summer. His family could not be reached this week for comment.
"They want pretty much the same things," Schmidt said. "They want human dignity. The chance to meaningfully participate in society ... in a place where every moment you don't have to fear for your life. That's not that much different than what I want out of life when it comes right down to it."
It was unclear Friday whether McHenry County might attempt to challenge the Illinois Way Forward Act.
"We know about the act. We're assessing it now to see what it would mean to the county," said Norm Vinton, chief of the McHenry County State's Attorney's Office's civil division.
In the meantime, the McHenry County Board is moving forward with the assumption that $3 million to $7 million in ICE revenue will not be available for next year's budget, County Board Chairman Mike Buehler said.
"I think we have to take into account worst-case scenarios when putting a budget together for the county," Buehler said. "Not knowing what the future holds, we have to go off the assumption that we're not going to have that revenue."
• The Associated Press contributed to this report.