Construction on the highly anticipated, $105 million new Mercyhealth hospital in Crystal Lake has begun, meaning that by summer 2023, the city will have its first and only 24/7 emergency room.
It has taken some time to get to this point: First a lawsuit filed by Centegra Health System, which has since merged with Northwestern Medicine, delayed construction. Then, in 2020, the COVID-19 pandemic stalled the building of Mercyhealth's new hospital further.
But during a groundbreaking for the Mercyhealth Crystal Lake location on Wednesday, Mercyhealth President and CEO Javon Bea said he and the other hospital employees are "incredibly excited to take this next step."
Mercyhealth is a multi-regional health system with seven hospitals and 85 primary and specialty care locations serving 55 northern Illinois and southern Wisconsin communities. It currently has full-service hospitals in Harvard and Rockford.
The new Crystal Lake location, on Route 31, is set to have private inpatient and intensive care suites, surgery suites, emergency care and diagnostic services, as well as primary and specialty care physician offices.
In its medical center, services will include family medicine, orthopedics and sports medicine, general surgery, cardiology, cancer care, infusion therapy and chronic pain services.
Most important, Bea said, however, is something Crystal Lake is "sorely lacking" – an emergency room staff with physicians 24/7.
"I don't need to tell the residents who are here full time that when emergency strikes, residents in Crystal Lake have had to drive to other cities," Bea said. "During peak traffic times, that is sometimes no easy task."
In the past, Bea said, he's heard stories of residents having to deliver babies in ambulances because they couldn't get to the hospital quick enough.
But in a couple of years, Crystal Lake will have an emergency room that can treat and stabilize a range of conditions, such as chest pain, heart issues and head injuries, as well as more common emergencies such as broken bones.
"Time is of the essence when life-saving care is needed," Bea said.
Although the COVID-19 pandemic delayed the hospital's groundbreaking, originally planned for spring 2020, the hospital system now will begin building the Mercyhealth Hospital and Medical Center–Crystal Lake at an accelerated pace, Crystal Lake Economic Development Manager Heather Maieritsch told the Northwest Herald earlier this month.
Hospital, city and state officials touted the hospital's planned health care services, and potential for economic development, at the groundbreaking.
More than 350 new jobs in construction and trades will be created during the facility's construction, Bea said. An additional 134 permanent health care jobs also are expected to come with the new hospital.
"For every new job created, there's a domino, synergistic effect, creating more jobs in the area's retail, restaurants and other services and goods," Crystal Lake Mayor Haig Haleblian said. "More jobs in our community leads to more people calling Crystal Lake home."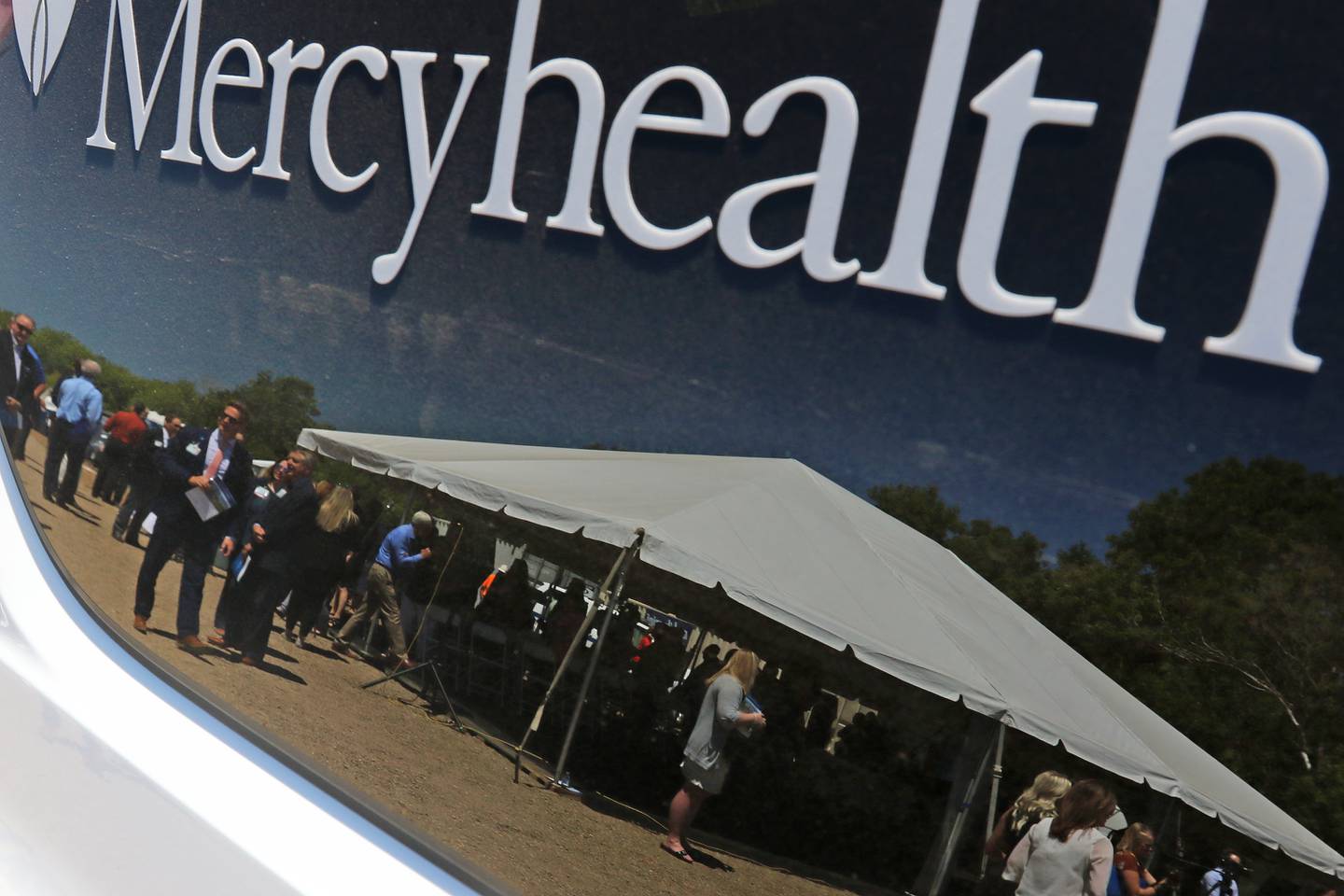 More than 129,000 residents live within 5 miles of the hospital's future location, making it easier to access for those who may be elderly or have limited access to transportation, Crystal Lake Chamber of Commerce President and CEO Bill Eich said.
"Residents will soon be benefiting from the enhanced coordination of [Mercyhealth's] medical care and easy access to physicians, labs, radiology and pharmacy services," Eich said.
The hospital's basic structure will be built first, Maieritsch said, with work on the interior to be done over the winter.
"There's a lot of work to be done because it's not like there's an existing building there," Maieritsch said. "They're building the entire building from the ground up."
Mercyhealth first announced a plan to build a Crystal Lake hospital in 2017, but Centegra Health System asked a judge to toss out the Illinois Health Facilities and Services Review Board's decision to grant Mercyhealth a permit, claiming the board failed to follow its requirement that hospitals have at least 100 beds.
A judge in McHenry County's circuit court ruled the proposed 13-bed facility failed to meet state criteria, which Mercyhealth then appealed.
An appellate court then ruled that Mercyhealth's application had met the four statutory requirements needed to issue the permit. In 2019, the 2nd District Appellate Court of Illinois upheld the Illinois Health Facilities and Services Review Board's decision to grant Mercyhealth a certificate of need to build a hospital in Crystal Lake.