Without two Senate runoff races in Georgia last month stripping Republicans of a majority in the upper chamber, U.S. Rep. Cheri Bustos, a Democrat representing northwest Illinois, said having conversations about including $350 billion for state and local governments in another massive federal spending package to combat the COVID-19 pandemic wouldn't have been worthwhile.
But with Democrats now holding the gavels in both chambers of Congress, she said, that dollar figure getting divvied up among state, county and municipal coffers is a serious possibility.
The allotment is a major component of President Joe Biden's coronavirus relief package, which was passed by the U.S. Senate on Friday morning. Vice President Kamala Harris broke the 50-50 tie.
The state and local government funding would "keep essential workers on the job," U.S. Sen. Dick Durbin, an Illinois Democrat, said through a spokesman. He said the proposal contains money aimed at accelerating the vaccine rollout, as well as direct cash payments of $1,400 and extended unemployment benefits to millions of Americans.
"President Biden's Rescue Plan is the right approach, and we shouldn't waste any more time getting it across the finish line," Durbin said.
Large federal spending plans might not stop with this one, either, Bustos and U.S. Sen. Tammy Duckworth, the other Democratic senator representing Illinois, suggested in interviews this week as the $1.9 trillion pitch by Biden was eyed by lawmakers.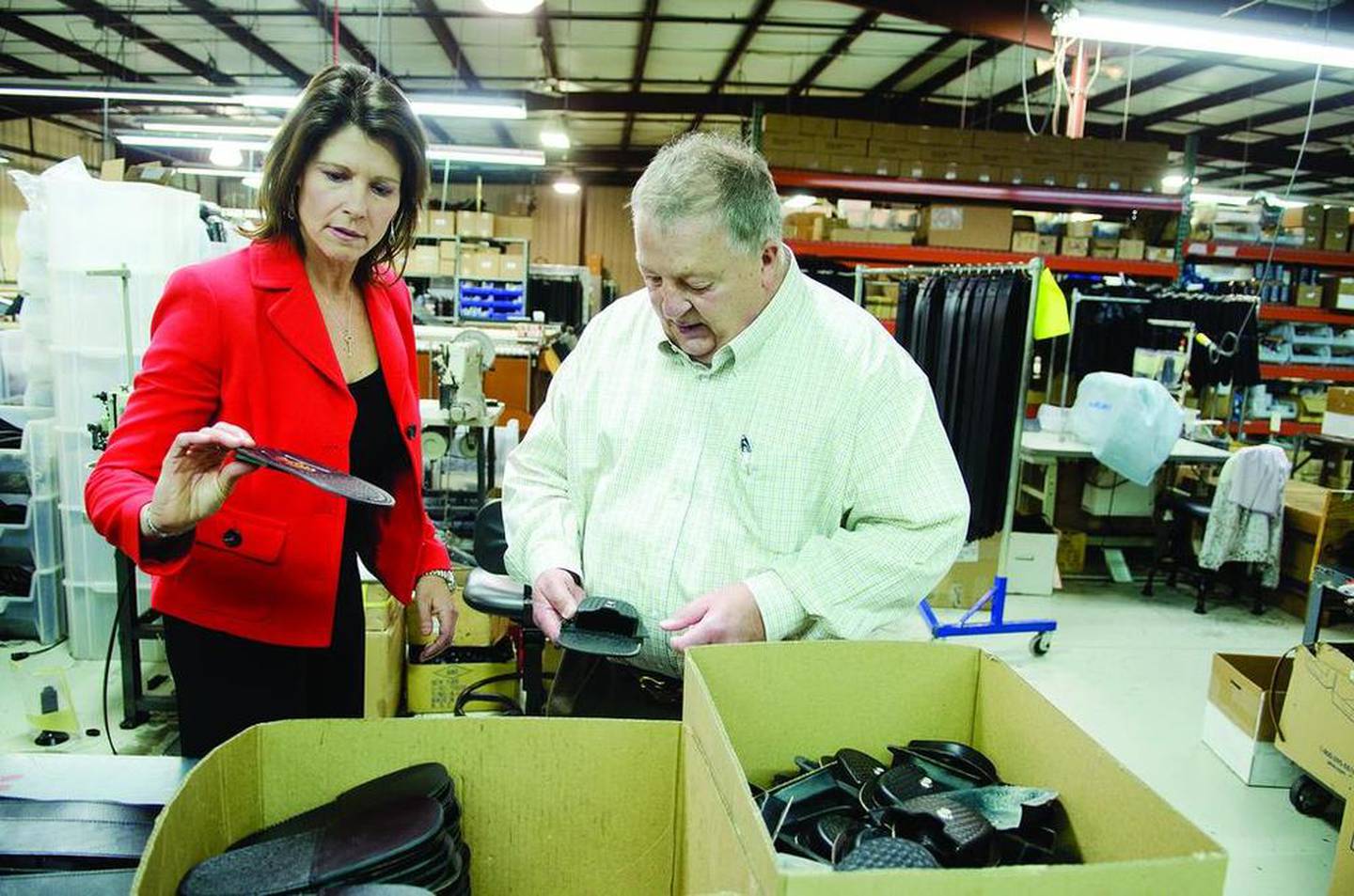 "Now it's a different ballgame in Washington, D.C. We all want this to be a bipartisan proposal. Everyone is trying very hard to reach across the aisle," Bustos said. "When it's all said and done, we have to deliver. We cannot go through another COVID-19 relief package without relief for local government."
She said the Biden proposal on the table now is targeted at improving the nation's physical health, with measures meant to speed up the vaccine rollout, and there would be time to boost its economic vitality.
The latter is a task Bustos said should be aided by additional spending plans down the road tailored to upgrade and add streets, bridges, broadband internet systems, newer schools and rural health clinics across the country.
"It will be one of the most robust and grand rebuilding plans in the history of our nation," Bustos said.
Duckworth said she also feels passing a major federal infrastructure package featuring direct grants and low-cost financing for local government infrastructure projects could help rev up the country's economy post-pandemic.
"I hear from mayors all the time, 'If you can get me cheap money, I could fix anything,' " Duckworth said.
U.S. Rep. Sean Casten, a Democrat representing Chicago suburbs in Cook, DuPage, Lake, Kane and McHenry counties, agreed that the Biden administration has a window to implement such an infrastructure spending plan since the GOP lost control of the Senate.
"I think there is an opportunity for some pretty significant infrastructure spending, including but not limited to the northern Illinois region," Casten said.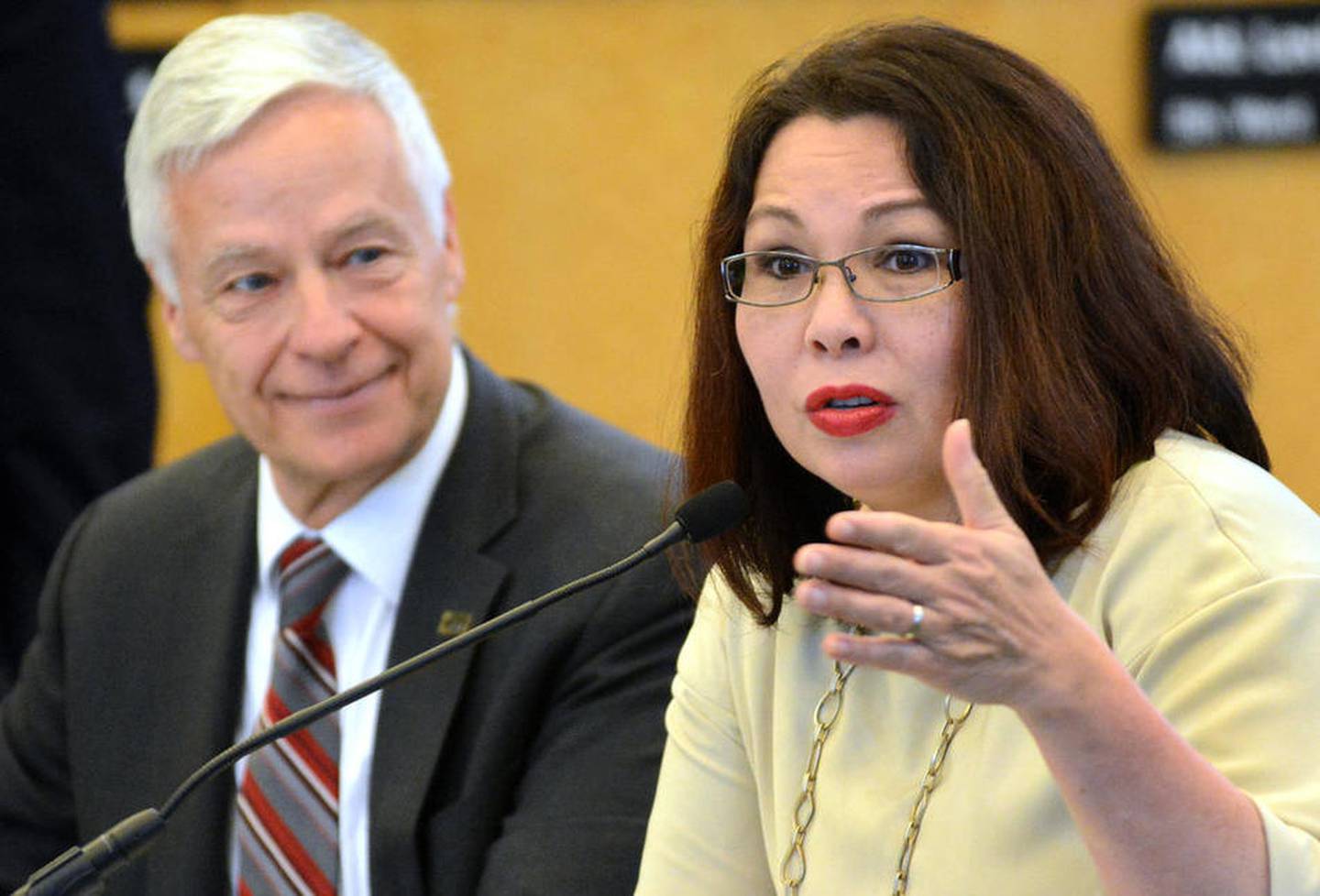 Senate Democrats hold a slim majority, one dependent on Harris' tie-breaking vote, Casten said, so there still is reason to compromise toward the center of the aisle for liberal House members of his party during this congressional session.
"I think in the House, that is still where the fulcrum is," he said. "You can't get anything through the House where you don't appeal to those folks in the middle."
Duckworth also expressed optimism that Biden's plan includes a separate pot of money that would flow to schools to help them reopen with in-person classes.
Although any of that funding heading to northern Illinois school districts likely would be useful to local educators, aid to the state also may help schools, Huntley School District 158 Chief Financial Officer Mark Altmayer said. He said he fears the economic fallout of the pandemic may cause state lawmakers to cut upcoming K-12 education budgets.
"From a CFO standpoint, I'm hoping the state of Illinois gets a bailout," Altmayer said last month.
Multiple attempts to reach U.S. Rep. Adam Kinzinger, who represents the 16th House District and is the only Republican among northern Illinois' congressional delegation, were unsuccessful.
State lawmakers in the GOP, however, took issues with the state and local government support currently debated by Congress.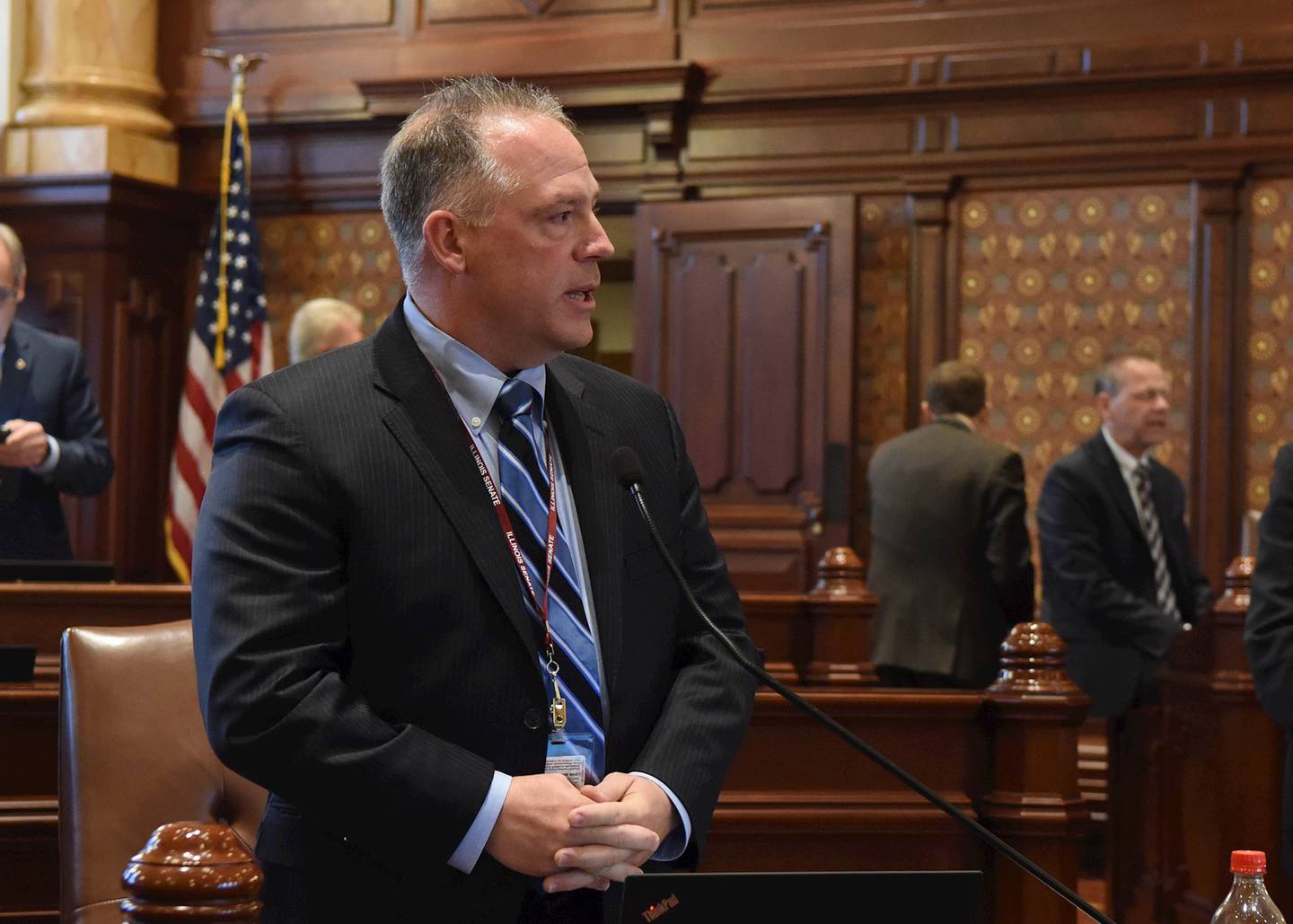 "Any tax dollars provided to the state of Illinois without a demand or a requirement for structural changes needed in pensions, legislative spending and new unfunded mandates is a bit like giving an addict more drugs without addressing the underlying problems," said Rep. Marty McLaughlin, R-Barrington Hills, whose statehouse district includes parts of Kane, Cook, Lake and McHenry counties.
He said he feels voters could make a difference in the area's economic situation through upcoming April elections for local offices such as school boards, park districts, townships and road districts.
"Changing local boards to implement strong fiscal policies for the taxpayers is step one in turning our communities around," McLaughlin said.
State Sen. Craig Wilcox, R-McHenry, who represents areas of Lake and McHenry counties, wants Illinois municipalities to have more control in directing any new federal dollars coming to the state from Biden's stimulus than they did under plans signed into law by former President Donald Trump.
He said he feels the state's Business Interruption Grants program, which provided federal funding to businesses financially hurt by the pandemic, could have been better targeted to help businesses suffering the most if the money had been distributed to municipalities that could have, in turn, directed the cash flow.
"The local municipalities had a better feel for which local restaurants and bars already had delivery and pickup and saw an increase in revenue and still applied versus those that didn't," Wilcox said. "I'm sure, at least I hope, they are going to craft certain criteria to address the concerns they've heard around the nation and get that money down to the municipalities where they can apply it a little more effectively than a state-run program."