The Food Shed Co-op based in McHenry County this month announced it bought land at the intersection of U.S. Route 14 and Lake Shore Drive in Woodstock where it intends to build a community-owned grocery store.
The co-op was established in 2014 and and has worked to build membership since, with more than 700 members in the area now, according to a news release. Becoming a member cost $100 a share and two shares are needed to be purchased initially, said Scott Brix, the co-op's vice president and treasurer.
The co-op is working to build up to more than 1,200 members to help with developing and funding the project, which it plans to start construction on by 2022, according to the co-op website.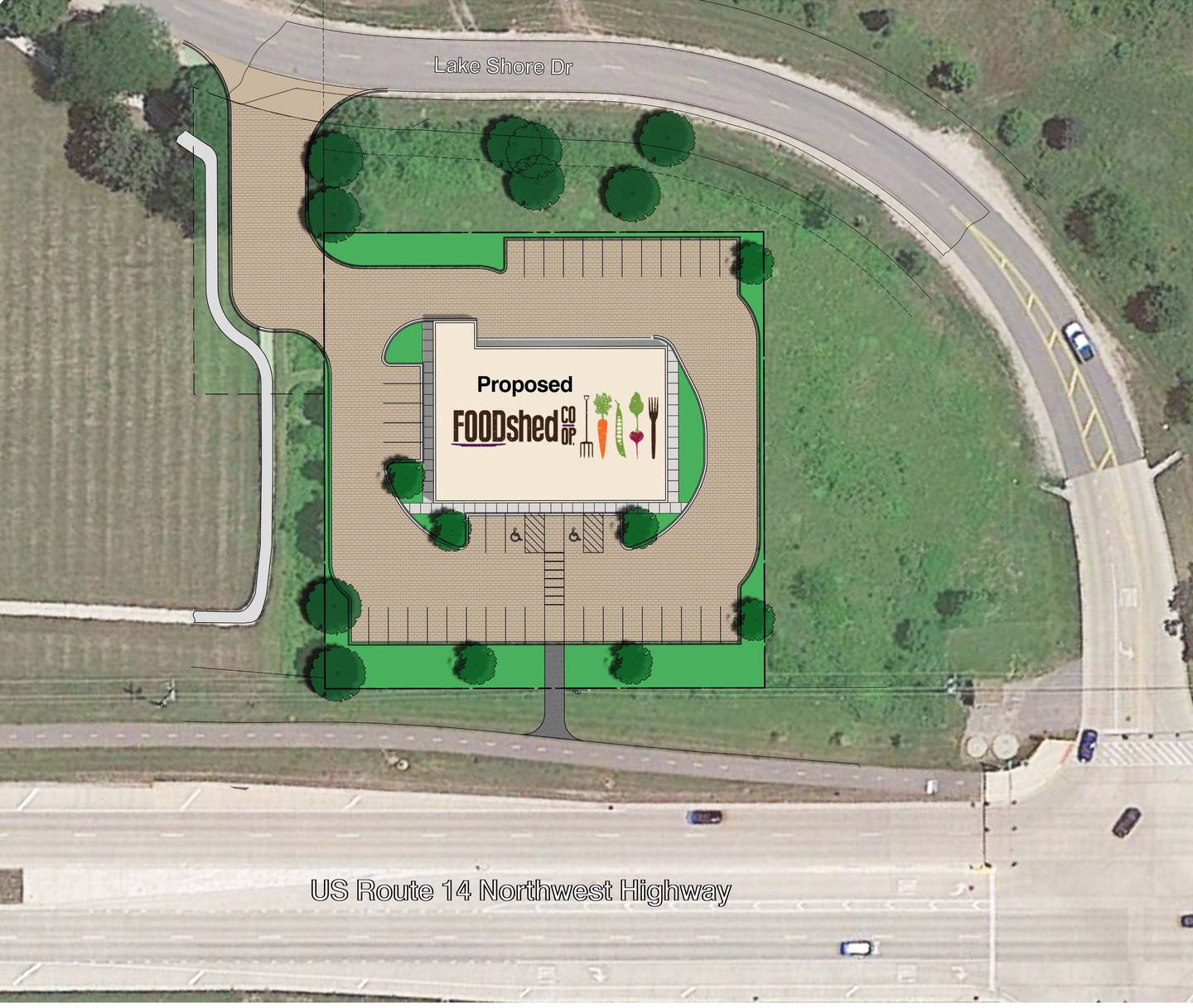 Brix said the co-op will have to obtain additional financing through a capital campaign and from commercial lenders, and potentially receive help from other food co-ops throughout the country to bring the store to fruition.
It could cost upwards of $3 million to build the facility to the currently envisioned 8,000 square feet, Brix said.
The store will be controlled by shareholders, Brix said, and they will have decision-making involvement on what the store stocks during each season, such as whether the store will carry only organic or locally grown produce for certain foods.
"We're already doing surveys to understand what's really important to our owners. Local is important. But we ultimately need to make a decision on whether we want to stock strawberries in January because we can't grow those very well here in January," Brix said.
When completed, the store will be open to all members of the public for shopping, but co-op shareholders will receive benefits, Brix said.
The supply chain fallout of the COVID-19 pandemic this year, especially regarding meat products, accelerated interest in becoming a shareholder of the co-op among local residents, Brix said.
"It now makes sense to people to get food more locally," Brix said.