The village of Algonquin will be split into two County Board districts instead of three under new redistricting maps set to be voted on by the McHenry County Board Tuesday.
The maps are one of several policies that will impact the County Board for years to come. Also on the agenda is pay for board members and countywide elected officials, a pandemic bonus for Animal Control employees, an app for the sheriff's office, and a flood mitigation plan.
The new County Board maps are the result of redistricting following the 2020 Census. Unlike prior years, this map will be different because the County Board will be reducing its membership to 18 from 24 in the 2022 election.
Under the new map, McHenry County will have nine County Board districts with two members from each. The current map has six districts with four members from each.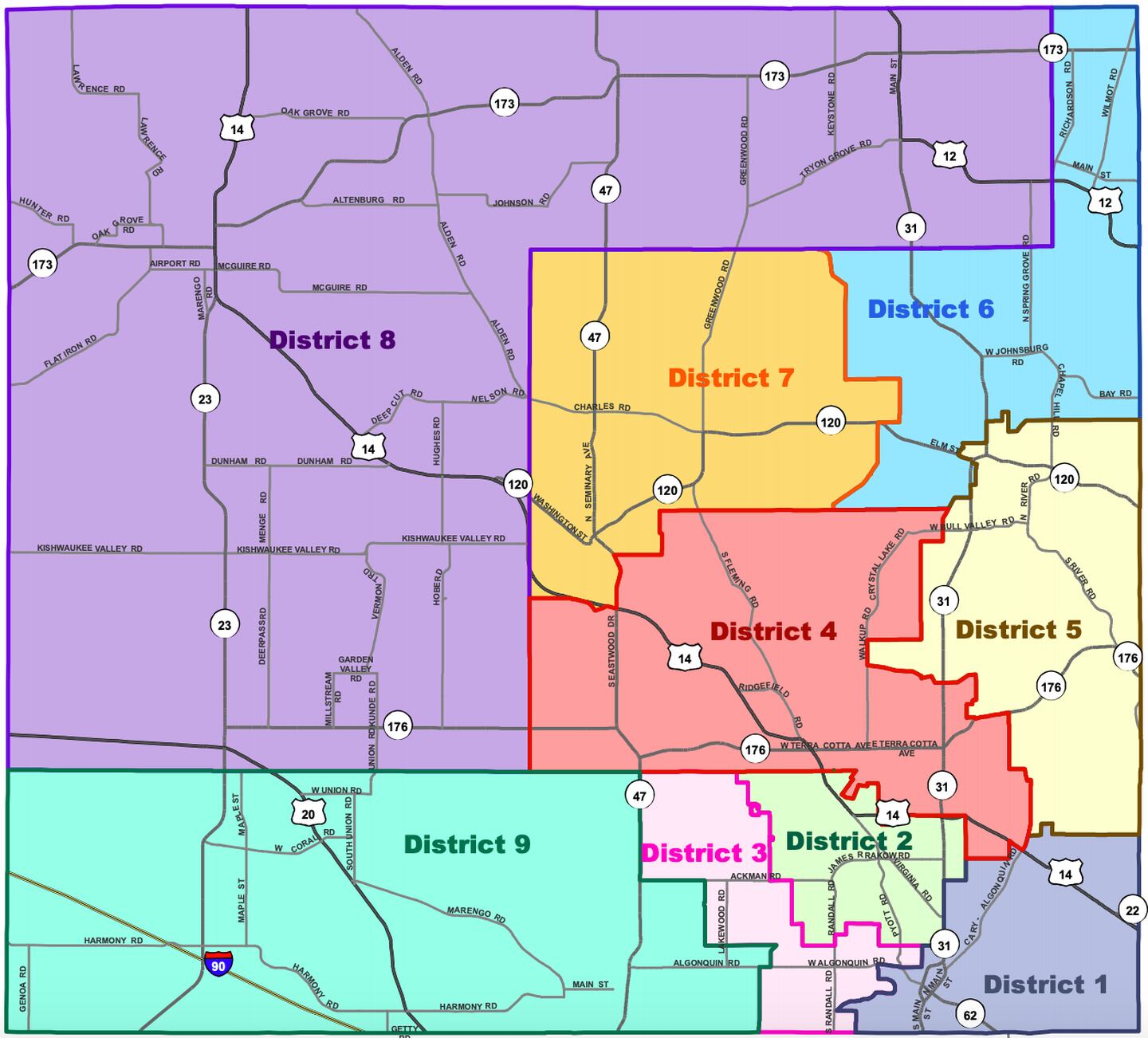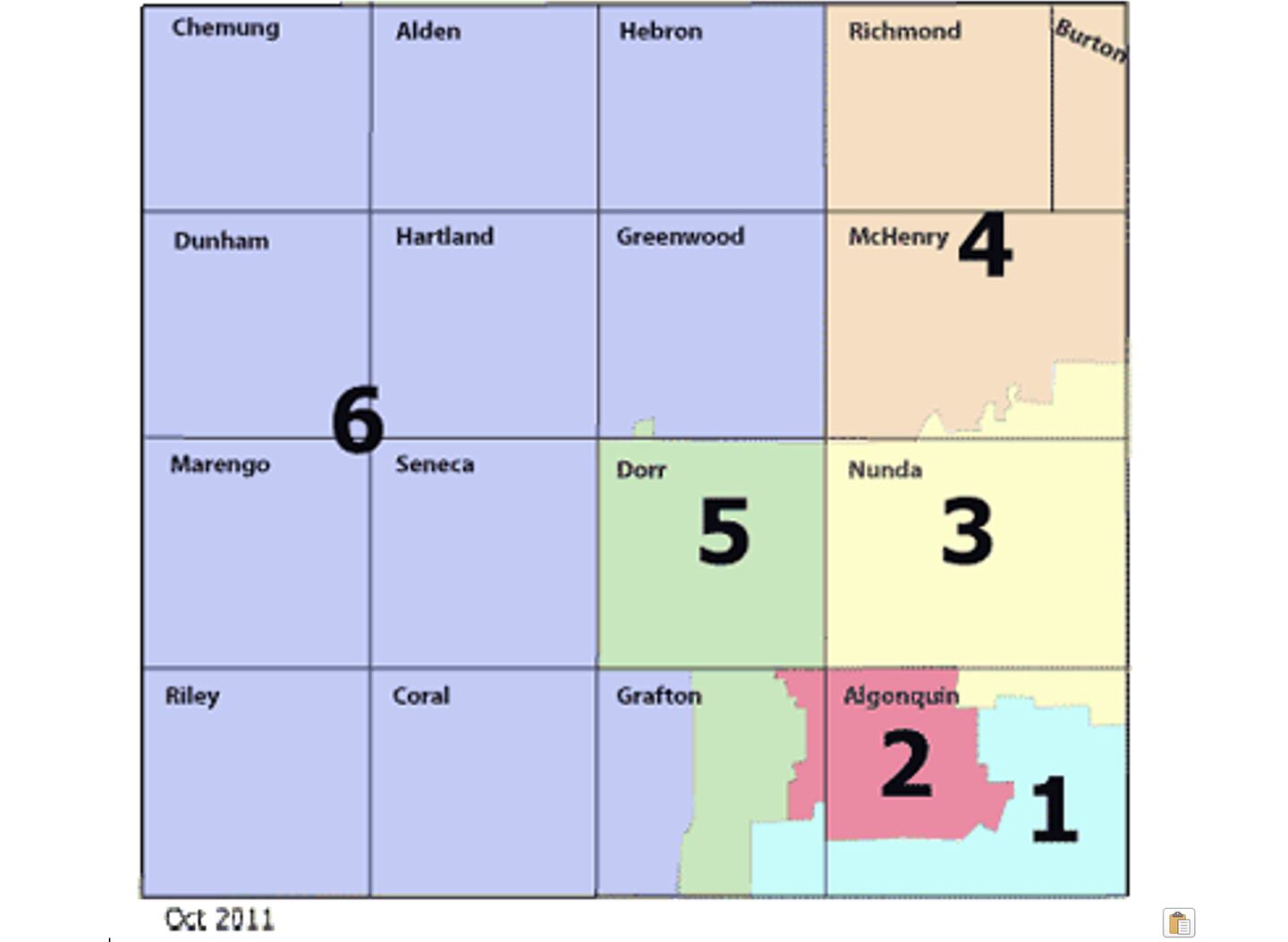 At a public hearing in May, concerns were raised about the map splitting Algonquin into three districts. At Thursday's Committee of the Whole meeting, board Chairman Mike Buehler, R-Crystal Lake, announced a slight change to the map that moves one precinct in Algonquin to a different district so the village is in two county board districts instead of three.
The map was drawn with American Community Survey data instead of the typical Census data because the Census results were delayed until August.
The board was originally required to approve a new map by the end of June, but a state law passed at the end of May pushed the deadline to Dec. 1. While the map was not drawn with the usual data set, Buehler said Thursday, the map was still fair and proportionate following the release of the Census data.
Not all board members are on board with the map, however, and said they think board members should have time to review the map against the data from the Census instead of the American Community Survey.
"I would make the request if it's doable that the data be given to board members so that we can actually see that comparison for ourselves," said member Carlos Acosta, D-Woodstock.