When Huntley High School was starting its engineering academy, they wanted it to complement its students' skills and interests and give them a chance to try different pathways to success.
As it was built up over the years, the school gave students a voice on what they wanted to learn, and in that effort, have added more classes as time has gone on to offer a variety of opportunities, engineering teacher Amanda Henk said.
"We had some preconceived notions about what [the students] would want," Henk said. "But it came back totally different."
That approach, as well as other programming, has earned Huntley School District 158 recognition as a 2023 Spring Lighthouse System for its efforts in breaking learning barriers by offering students ways of helping them personalize how they learn.
District 158 was one of just six districts nationwide to be recognized by the School Superintendents Association, which issues the honors.
"To me this is a very big deal," Superintendent Scott Rowe said. "It's validation for the path that our school district has been on for more than a decade."
The criteria for being recognized came down to several factors, such as future-ready learners, social, emotional and cognitive growth, early learning, diverse educator pipeline, community alignment and technology-enhanced learning.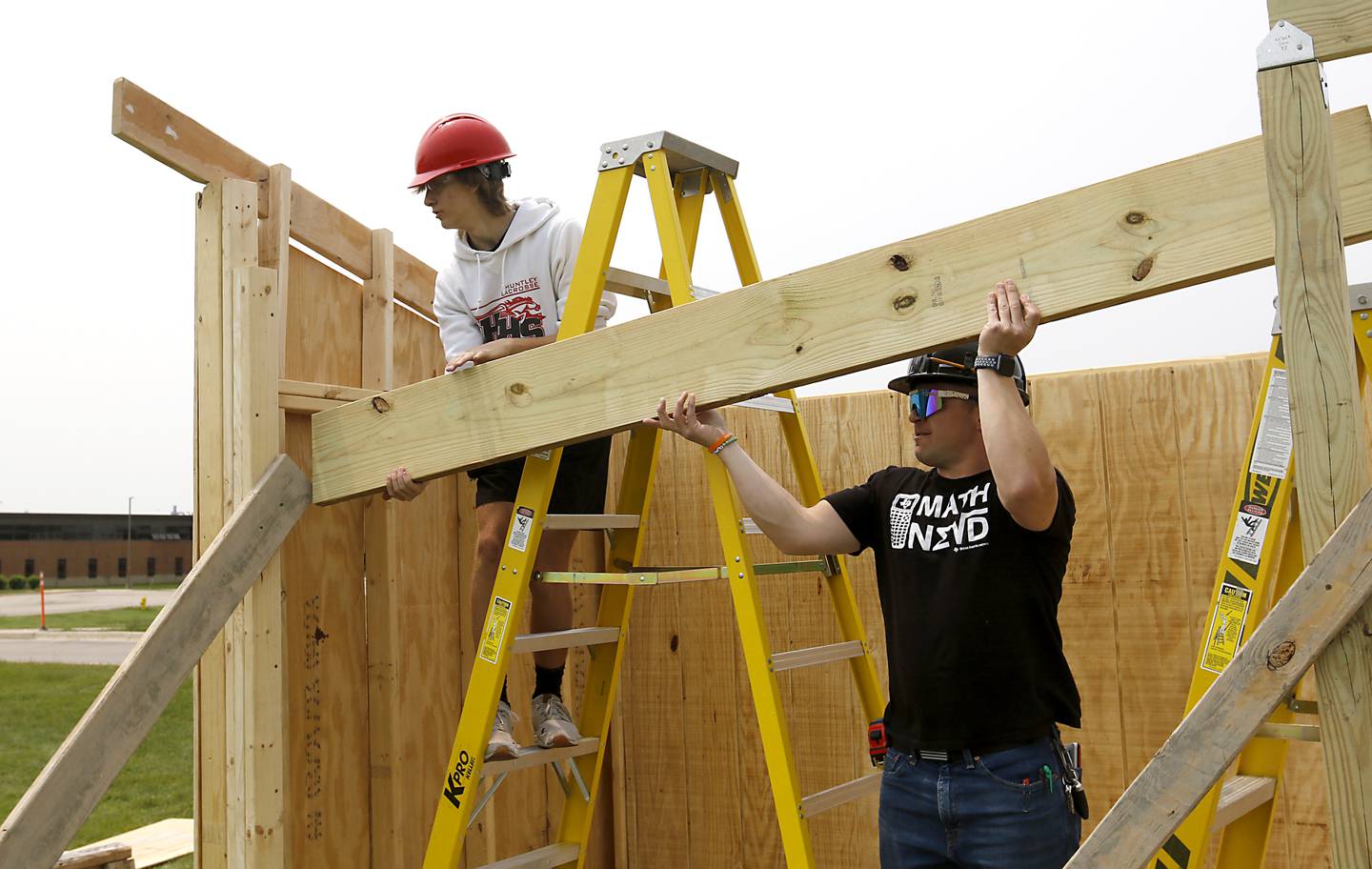 District 158 specifically was recognized for its future-ready learners focus. The district provides several programs that emphasize giving students a personalized education tailored to their strengths, opportunities and interests and setting them up for future success.
One of those programs includes what Huntley High School Principal Marcus Belin called competency-based education, which helps students understand themselves as learners and find the ways they best gain and retain knowledge.
"It's a validation of hard work that happens in our building every day. We don't need recognition to keep doing great things for our kids, but it's nice."

—  Huntley High School Principal Marcus Belin on District 158 being recognized
Another one comes from something districts across the state of Illinois have been emphasizing in recent years – career pathways.
District 158 offers a litany of ways for students to pursue a potential career, such as through a medical academy, engineering academy, robotics and expanding career and technical education classes, also known as CTE, Belin said.
Belin is hoping to see a business academy come to Huntley High School.
Rowe said by offering students the opportunity to take classes in-person, online or both, and at their own pace, boosts academic performance.
For Belin, it not only highlights the work going on within the district and high school but is a reaffirmation of the positive direction the district is heading. The politics of education today has put stress on teachers, so he gives them credit for the work they do.
"It's a validation of hard work that happens in our building every day," he said. "We don't need recognition to keep doing great things for our kids, but it's nice."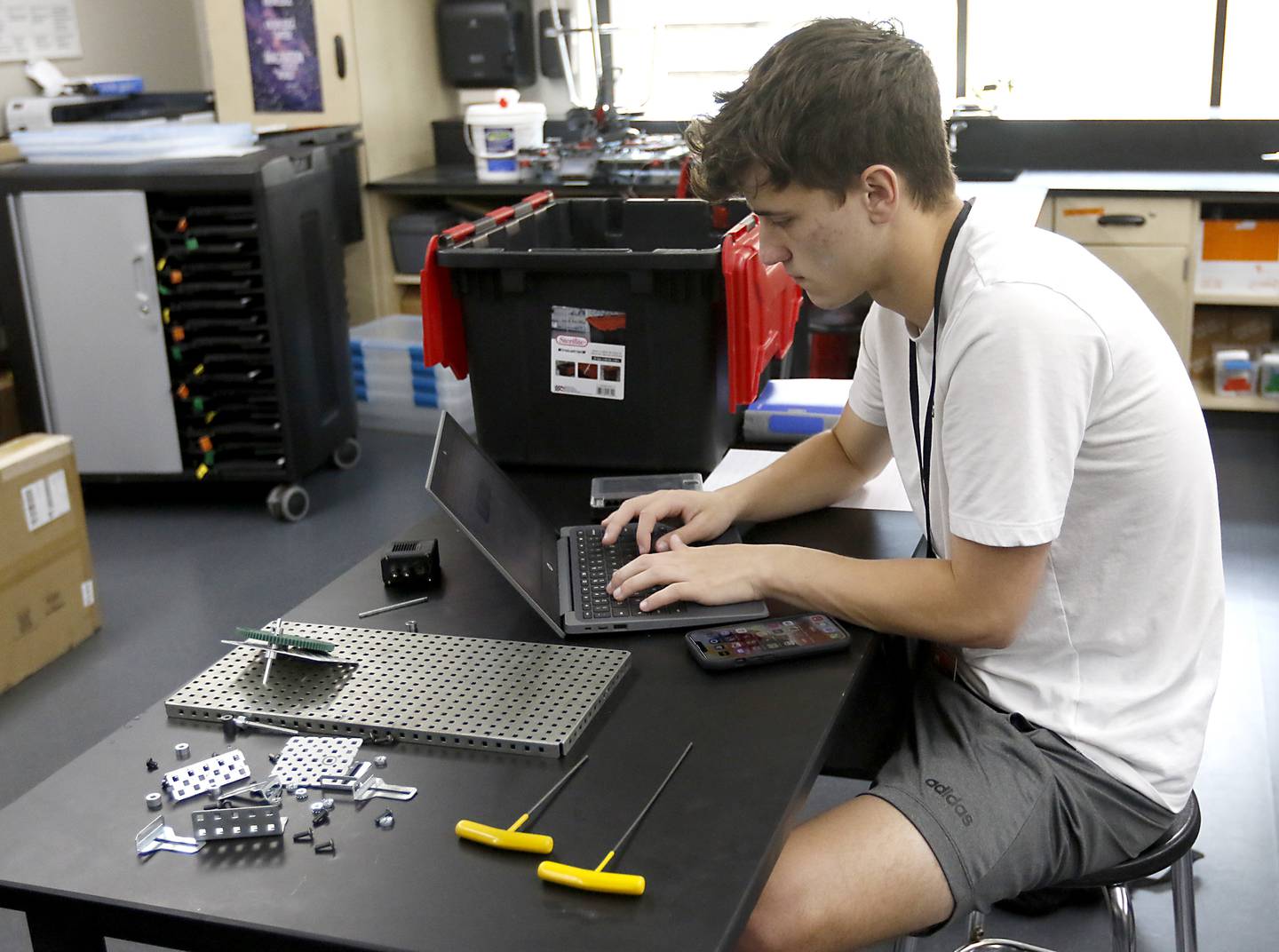 With the school year coming to an end, District 158 is entering into a transition. Most of its school board is new after April's elections, and Rowe is also set to leave during the summer to take over the superintendent role at Arlington Heights-based Northwest Suburban High School District 214, setting up many new faces to represent the district in the coming years.
For Rowe, he recognizes this could be one of the last achievements in his tenure. The recognition provides him a chance to reflect on everything that's happened in his time at District 158, which dates back to 2011 when he was a principal.
"I didn't do all of this by myself," Rowe said. "I was part of a tremendous team of educational leaders."
However, the district deals with turnover a lot because of economic uncertainty and a teacher shortage, Belin said. That said, anybody coming in and looking to change directions may have a tough time.
"It would be very, very hard because they'd have to make a strong case," Belin said. "[Those programs] are working."
It's the second consecutive year a McHenry County school district has been recognized, as Harvard Community School District 50 was recognized in 2022.