As Kenneth Smith awaits word as to his potential fourth trial or release from prison after winning a third appeal on his conviction for the murder of a McHenry restaurant owner, the woman convicted for being the so-called "get-away driver" also attempts to gain freedom.
Through attorneys from The Illinois Innocence Project, Jennifer McMullan, 39, filed a motion requesting the testing and retesting of forensic evidence collected March 6, 2001, the night Raul Briseno, owner of Burrito Express, was murdered.
In the motion, McMullan cites new testing available today that is able to provide more evidentiary data, which she believes will clear her of any crime related to Briseno's death.
Briseno was gunned down in what authorities have called a botched robbery.
McMullan, who was convicted of attempted armed robbery and first-degree murder, is currently housed at Logan Correctional Center in Lincoln serving a 27-year prison term.
McMullan – along with Smith, 44; Justin Houghtaling, 39; and David Collett, 37 – were each convicted in connection to Briseno's death based, in part, on McMullan's alleged "coerced" confession to police on May 11, 2001.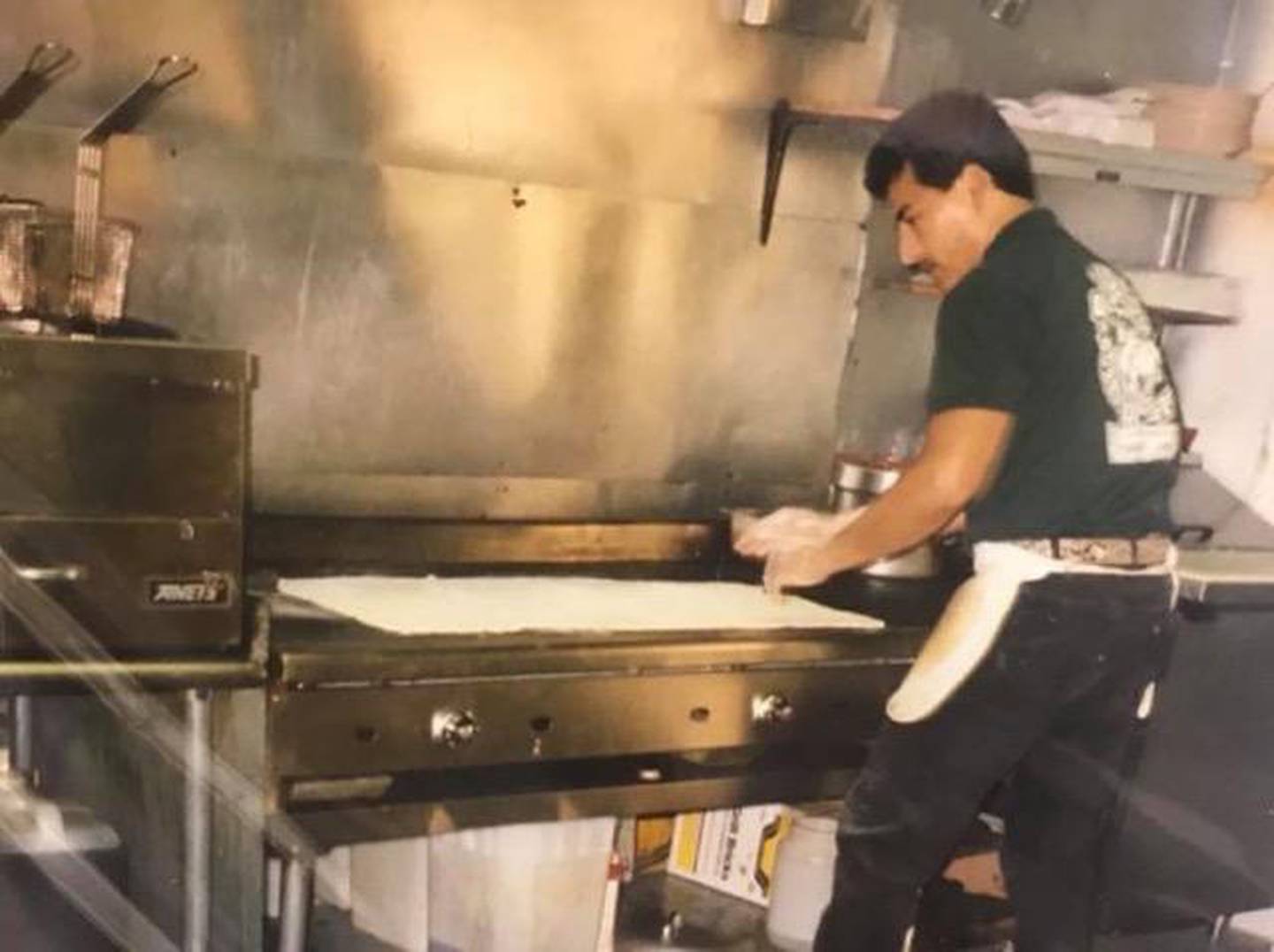 Smith is awaiting a final decision on his appeal won last year. He is currently serving a 67-year prison term at Lawrenceville Correctional Center in Sumner. He also has filed a motion seeking compassionate release while his appeal is pending based on the rise in COVID-19 cases in the prison.
Houghtaling also made statements to police that were used at trial to convict the group. However, Houghtaling, who was 18 at the time, also claims to have been high on drugs at the time he was "coerced" into the false confession, according to the motion.
Houghtaling and Collett each pleaded guilty to charges related to the murder, served out their prison time and have since been released.
But McMullan and Smith continue to fight for their freedom, claiming their innocence and pointing fingers at the so-called "DeCicco Group," another group of alleged suspects who were never charged in the murder.
In McMullan's motion filed last year to test crime scene evidence, she asserts her innocence as well as the innocence of her co-defenders.
McMullan and her group have never been physically connected to the crime scene, according to the motion.
The motion states that McMullan, 19 years old at the time and medicated for anxiety and depression, "was intimidated and coerced into falsely confessing to participating" in Briseno's murder.
"Ms. McMullan's only confession occurred during a 12-plus hour interrogation, conducted by numerous male officials, without an attorney or parent present, where she was ultimately intimidated and coerced into confessing to driving the vehicle for the attempted robbery and murder," according to the motion.
McMullan claimed that after hours of interrogation she told officers "what they wanted to hear, thinking they were going to let her go home once she 'confessed,'" her attorney Stephanie Kamel wrote in the motion.
"Numerous details of the crime and the investigation undermine the validity of McMullan's confession and ultimate conviction," the motion states.
McMullan was convicted of murder based on theory of accountability, Kamel said. In Illinois it is legal to arrest, charge and convict a person of a crime they not only did not commit but also did not plan or intend to commit or at which they were not even present.
"She's being held criminally responsible for other's actions, sentenced to serve 27 consecutive years (all the men sentenced to serve concurrently) when the judge documented in her sentencing that the offense was committed by someone else and she had no history of delinquency, no threat of recurrence and no threat of committing another crime," Kamel wrote in an email Sunday.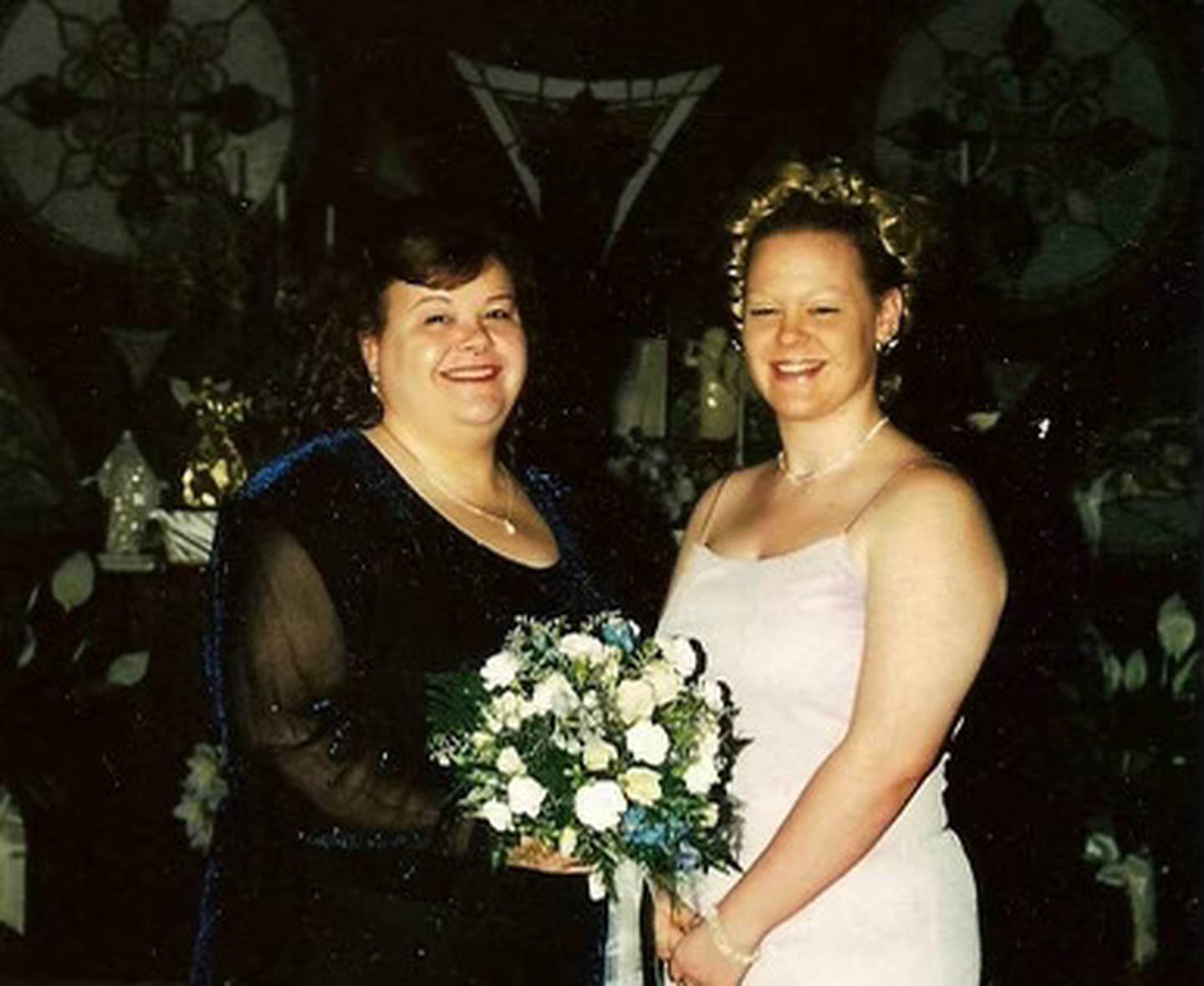 The motion further states that the "DeCicco Group" have "confessed to committing this crime, over a period of years to various relatives, friends and even two different police departments (Quincy Police Department and the Illinois State Police)."
This group includes Susanne "Dallas" DeCicco, who has since died but allegedly made tearful confessions to police, family and friends; Russell "Rusty" Levand, 37, currently in McHenry County jail on charges of drug-induced homicide; and Adam Hiland, 35.
Confessions from this alternate group included details of the crime "unknown to the public and unknown to Ms. McMullan and her co-defendants," the motion stated.
"The evidence is so compelling against the DeCicco group," Kamel said.
"There have been 24 different confessions (over the months and years that followed the murder); 14 by Susan, seven by Hiland, three by Levand," Kamel said.
Levand's attorney, Angelo Mourelatos, declined to comment.
DeCicco's mother, Vicki Brummett, called McHenry police in 2001 telling them they had the wrong people in prison for the Briseno murder. Brummett also knew details of the crime never made public and provided a gun to police that she said was used in the murder, according to the motion.
This gun is among items lawyers are seeking to have retested with new testing kits not available in 2001 and 2005, the last time testing was done. The newer kits are able to "produce more complete data," according to the motion.
"Numerous confessions by the alternate suspect group … merits a comparison of their DNA standards to the crime scene evidence," according to the motion.
Other items lawyers want retested include Briseno's shirt, jeans and shoes, a butcher knife and blood-stained apron worn by Eduardo Pardo. Pardo, a restaurant employee, chased the would-be killers out of the restaurant where a struggle ensued and Briseno was hit in the head with the same gun that killed him.
"Should the DNA profile of an unknown person be found on one or multiple items of evidence … this could be powerful evidence of Ms. McMullan's innocence and cast serious doubt on her conviction," the motion reads.
"No McHenry jury has never heard all the evidence pointing to the DeCicco group and that is why Ken (Smith)'s convictions keep being overturned and his habeas petition granted," Kamel wrote in an email. "The Briseno family deserves to know all the times the DeCicco group confessed including their giving facts unknown/unreleased to the public to corroborate potential confessions (information Jennifer and Justin did not know)."
McMullan was denied an appeal in 2003. She wrote letters to the Illinois Innocence Project who began working on her case in 2017. The Illinois Innocence Project is paying for the new DNA testing, according to the motion.
McMullan's attorneys also requested "compassionate release, emergency clemency or immediate commutation" in a letter sent to Illinois Gov. J.B. Pritzker. In their request, lawyers cite the rise in COVID-19 cases in the prison and McMullan's underlying health conditions.
The Briseno family has long supported the conviction of Smith, McMullan, Houghtaling and Collett.
Briseno, 34, has been described by his family as a loving father and successful business owner. He came to the United States from Mexico with little money and built the family's restaurant business from the ground up.
McHenry County State's Attorney Patrick Kenneally declined to comment.
Amanda Carlson, McMullan's older sister, said her sister keeps her mind off the stress of being in prison by staying busy, working various jobs and her artwork.
Since being in prison almost 20 years now, McMullan has received her GED and several certifications including in restaurant management and dog grooming and training programs.
McMullan has lost her mom, who died in 2010 and was her biggest advocate. McMullan's mother, Linda Johnson, spent much of her time digging through her case, Carlson said.
McMullan's incarceration devastated her mother, Linda Johnson. She never again decorated for Christmas, Carlson said.
Her daughter was on her mind literally until the moment of her sudden death at the age of 62.
Before collapsing from a brain hemorrhage and dying her last word to a friend who was with her was "soldier."
No one knew what that meant.
Her sudden death devastated McMullan. Months later, when the family felt McMullan could handle hearing details of her mother's death they told her about that final word. In tears, McMullan said she knew what that word meant.
Every time they would end their prison phone calls, her mother would tell her, "Be strong like a soldier."
At the time of the murder, Carlson said her sister, the youngest of four siblings, was a naïve girl, who was homeschooled much of high school and was hanging out with the "wrong crowd."
But today she has found her strength and learned to advocate for herself, Carlson said.
"She is an incredibly strong young woman," Carlson said. "I don't know how she does this. We are really excited about what possibly this (motion to test DNA) could do for her. (It could) bring her home and we can start healing."