A new Thorntons gas station in Crystal Lake – the city's first – opened Friday, the company announced.
The gas station and convenience store at 911 Tek Drive is the Louisville, Kentucky-based company's 85th in Illinois, according to a news release. Of those Illinois locations, 65 are in the Chicago area.
To mark the opening of the location and the company's 50th anniversary, the first 100 customers will receive a 50th anniversary commemorative coloring book with coupons valued up to $10 in savings, including a free doughnut, roller grill item and fountain beverage, according to the release.
The Thorntons development was unanimously approved by the Crystal Lake City Council in February 2020. Part of the location's appeal for Bluestone Single Tenant Properties, the developer behind the project, was the traffic count and intensity of nearby businesses, the Northwest Herald reported.
Thorntons will act predominantly as a traditional gas station, with pumps for cars in the front and a few diesel lanes in the rear for trucks.
Crystal Lake City Planner Elizabeth Maxwell told the Northwest Herald the station won't be a truck stop with regular restroom facilities or showers, but limited overnight truck parking is available, according to Thorntons.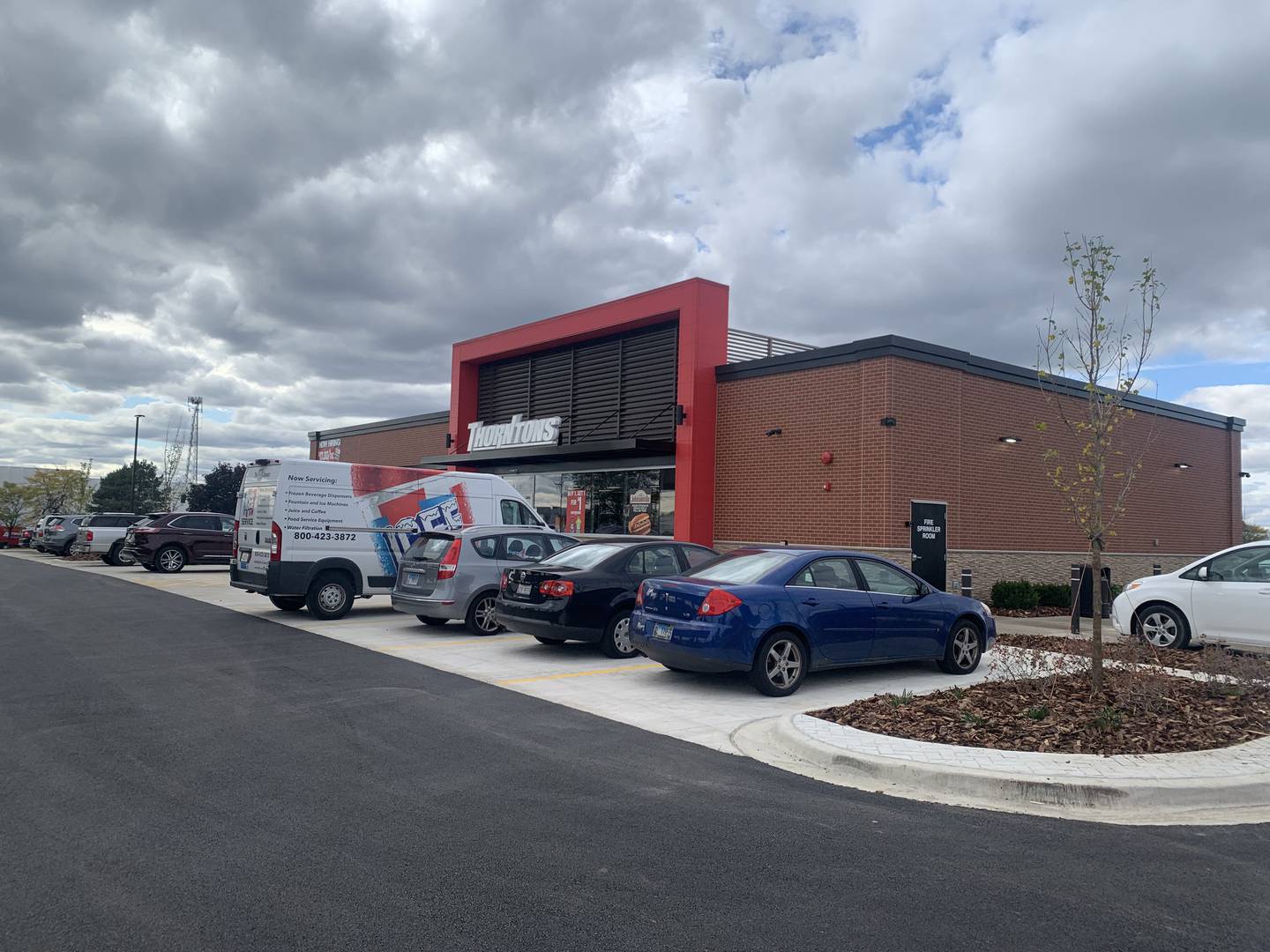 The Thorntons convenience store is really large, Maxwell said, so people will be able to get supplies and groceries in addition to gas.
"It'll be able to service a lot of the long-haul guys that use Route 31, so that's definitely a benefit," Maxwell said. "And on that south end of town, there's not really a lot of other gas stations."
The Thorntons location will offer self-checkout; freshly made burritos and sandwiches prepared throughout the day in the store's on-site kitchen; and a variety of "top-of-the-line beverages," including bean-to-cup coffee and fountain beverages with nugget ice, Thortons said in the release.
As part of the project, Bluestone had to complete street improvements to Tek Drive and on Route 31, the Northwest Herald reported.
Deceleration lanes are set to go on Route 31, while the improvements on Tek Drive will be minimal, including items such as restriping, said Mike MacKinnon, managing partner at Bluestone.
• Northwest Herald reporter Cassie Buchman contributed to this report.