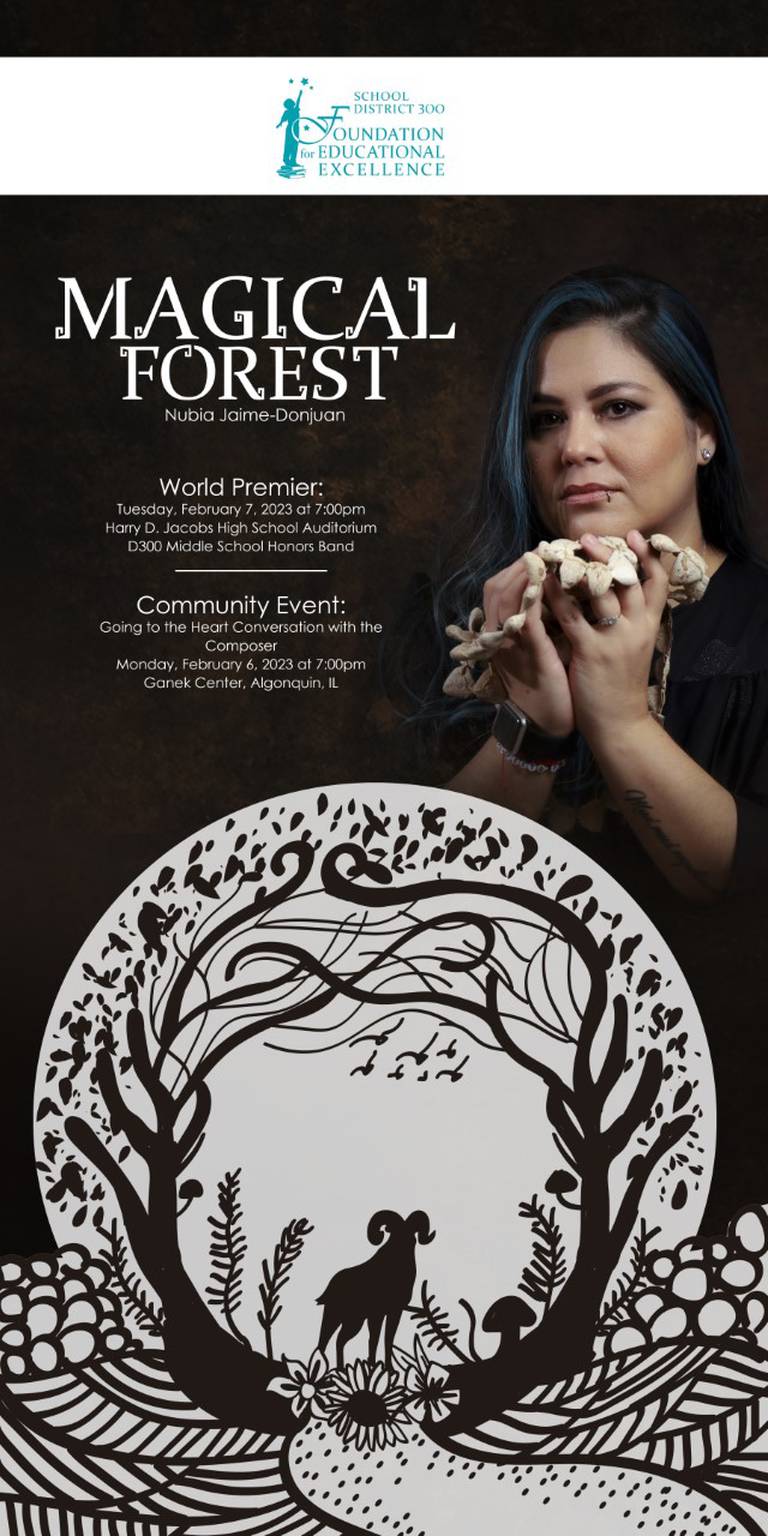 Band students from all five Algonquin-based Community School District 300 middle schools will perform the world premiere of "Magical Forest," an original composition by Nubia Jamie-Donjuan.
The performance will take place at 7 p.m. Tuesday, Feb. 7, at Jacobs High School in Algonquin. Jaime-Donjuan will make several in-person appearances on Feb. 6 and 7 as part of the event.
District 300 was selected to premiere the composition by members of the Mexican Repertoire Initiative, a group founded at Dartmouth College focused on bringing Mexican music to bands across the U.S.
The new piece is accessible to young ensembles, an area of music the District 300 Education Foundation said in a news release that is often neglected.
Jaime-Donjuan will visit all five middle schools to speak about the composition and meet all eighth-grade band students. She will share her story of being a composer during an event open to the public at 7 p.m. Monday, Feb. 6, at the Ganek Center, 2200 Harnish Drive in Algonquin.